Did you know there are free senior care advisors?
Benefits
How It Works
Who's It For?
Testimonials
100% Free Senior Housing Advice
There's no hidden fees or payment of any kind!

Save Time Researching
Local advisors have easy access to details like pricing, availability, and amenities for almost every community in their area. There's no need to browse dozens of websites for community information.
Get Answers to Your Senior Housing Questions
Local advisors will help you make the decisions you need to make. Consider preparing your questions before calling.
Personalized Recommendations
Based on your wants, needs and financial situation you'll get a list of senior housing options that are great for you.
Call to Connect With an Advisor
If you request a callback, be sure to have your phone nearby.
Describe Your Situation
Understanding your care needs, preferences and financial situation are important for matching you with the right community.
The Advisor Will Present Your Best Options
You can also request an emailed copy of their recommendations after the call.
Schedule Tours
The advisor can help you schedule tours at the communities that you are most excited about.
This free service is best for:
Seniors looking for independent living or retirement communities
Seniors with medical conditions that require personalized care
Younger people who are looking to evaluate options for a parent or grandparent
Spouses that are looking for options for their spouse
Anyone looking to save time researching different senior housing options
Here's what a few recent users have said about this free service:
"My advisor Karen was so friendly and helpful. Speaking with her saved me countless hours of research and tours. I only went on 3 tours and I'm moving into one of them in February. I'm really glad I found this service."

– Daniel G., San Diego, CA>
"What a lovely experience! My advisor (I forgot her name!) was so kind and very knowledgeable. I wouldn't have found the detailed information she had about these communities. It really helped narrow down independent living options for me. I hope I like what I see on my tours next week."

– Diane K, Minneapolis MN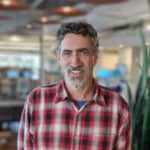 Since graduating from Harvard with an honors degree in Statistics, Jeff has been creating content in print, online, and on television. Much of his work has been dedicated to informing seniors on how to live better lives. As Editor-in-Chief of the personal… Learn More About Jeff Hoyt
Need Help? Our Senior Living Consultants are Standing by...
Or
See local housing communities: