If you're taking care of an older loved one, it's normal to go through a range of emotions. On the one hand, you're probably thrilled to be able to give back to someone who raised you and committed to helping them age in place comfortably. Yet caregiving isn't an easy job, and it can be easy to get in over your head, especially if your loved one needs specialized care.
Adult day care can be a valuable solution for both caregivers and seniors. Research1 shows that utilizing these services helps seniors thrive both physically and mentally. Older adults who have structured days filled with activities and time with friends tend to have better outcomes2 over time, even when coping with conditions such as dementia. It can also reduce the psychological and physical toll of caregiving to avoid caregiver burnout. Here's what you need to know about adult day care.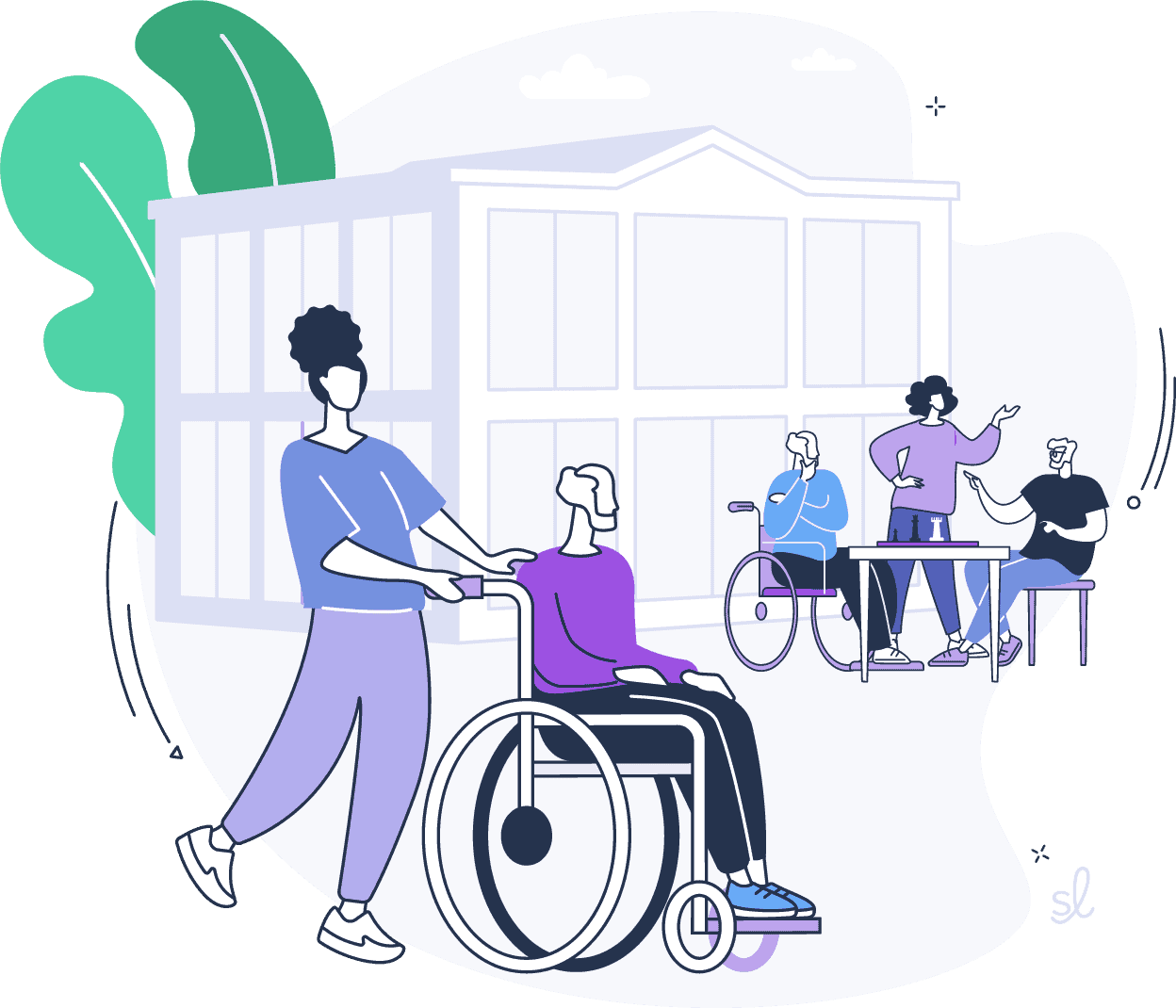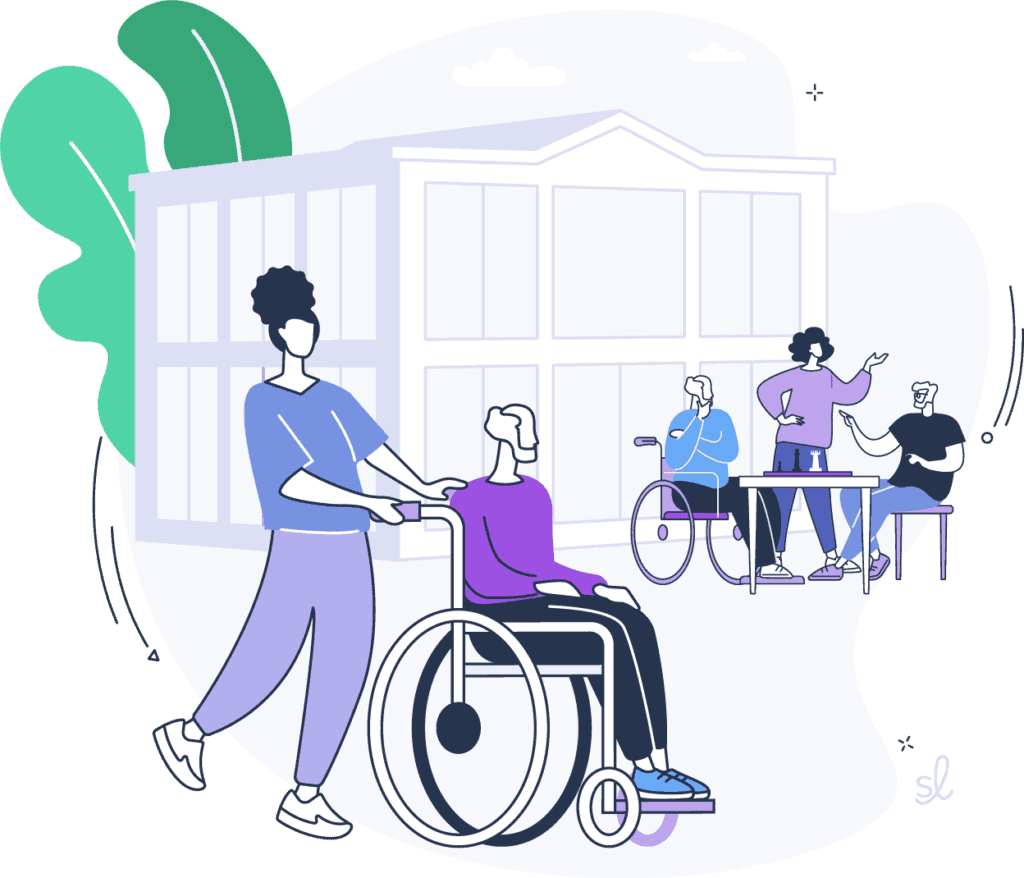 What is Adult Day Care?
At its heart, adult day care gives seniors a safe place to go during the day. Centers are typically open during regular business hours, allowing caregivers to work if needed. While a senior center is usually a drop-in place focused solely on socializing, adult day care is a bit more structured. It's designed for seniors with physical disabilities or memory loss and provides a variety of services based on need. Seniors are encouraged to socialize, but they will also gain other benefits such as meals, medication monitoring, and health-related services.
What Services Are Available at Adult Day Care Centers?
Not all adult day care centers are the same. You'll need to decide which one best fits your loved one's individual needs. But in general, most adult day care centers offer some or all of the following
Counseling
Exercise
Health screening
Medical care
Medication management
Physical therapy
Recreation
Supervision
Adult day care is typically scheduled in advance rather than provided on a drop-in basis, and the days are generally at least loosely planned out. For example, your loved one might spend the morning on cognitive stimulation tasks such as board games or jigsaw puzzles, check in with a doctor after lunch, and then play some memory training games before participating in a discussion of current events in the afternoon.
Some adult day care centers, though not all, offer transportation to and from the program. If you're concerned about driving your loved one back and forth, be sure to ask if this is available.
Types of Adult Day Care
There are three primary types of adult day care: social, health, and dementia. The one your loved one needs will depend on their current physical and mental health.
Adult Social Day Care
Adult social day care is for older adults who are reasonably healthy. It provides a safe and structured environment that weaves gentle exercise and brain games into a highly social setting. Participants may also go on outings to nearby points of interest. These centers usually offer a basic level of health services, such as medication monitoring and vision screenings, and counseling for both seniors and caregivers. They are generally equipped to handle wheelchairs, walkers, and other medical devices, but they do not provide extensive medical services.
Adult Day Health Care
Adult day health care (ADHC) is for seniors with more intensive health care needs. These centers cater to older adults coping with physical disabilities and the after-effects of conditions such as a stroke. They are generally staffed by nurses and other health professionals and provide a range of medical services as well as physical and occupational therapy. They can sometimes help keep older adults out of nursing homes.
Dementia Day Care
Dementia centers are highly specialized. They're designed to provide as much normality as possible, but the center is tightly secured to prevent wandering. Staff are trained in meeting the challenges of memory loss, including providing support for seniors who are feeling scared and confused.
Adult Day Care vs. Other Senior Living Options
Unlike nursing homes or a retirement community, seniors at adult day care return to their own residence or the homes of a loved one at the end of each day. Additionally, at an adult day service provider, seniors have most of their autonomy. They are not bedridden and do not require 24/7 on-call medical support. Day care facilities are also based on socialization due to the group nature of these facilities. This differs from in-home senior care that would limit the amount of socializing the older adult can have.
Senior day care is also a more affordable option (though still pricey) than other options due to the low-impact type of services provided. Compared to a nursing home, hospice care facility, or assisted living, day care facilities cost far less. However, the costs increase when adult day care involves specialized care, such as with dementia day care or palliative care for seniors. As you can imagine, the more specialized the services, the more senior day care will cost.
How Much Does Adult Day Care Cost?
To put it simply, adult day care is not cheap. While costs vary by state, the national average is around $2,100 per month. In general, ADHC and dementia centers cost more than social centers. Still, adult day care not only allows many seniors to age in place but it is only about half the price of assisted living or in-home care. In addition, your loved one might qualify for programs to help foot the bill. Below is a quick look at ways to pay for adult day care. For more details, visit our adult day care costs guide.
Long-Term Care Insurance: If the older adult has long-term care insurance, it might cover some or all of the costs. Every policy is different. Some only cover live-in options such as nursing homes or assisted living facilities, while others will pay for adult day care. It's worth calling the insurance company to find out.
Veterans Benefits: In general, VA benefits will cover adult day health care, but not adult social day care. A VA doctor must sign off, there may be limitations, and you will likely be responsible for certain copays. If your loved one has a VA pension that includes Aid and Attendance, adult social day care might be covered.
Medicaid: Medicaid programs vary by state, but it is generally your best bet for covering adult day care. This is especially true for seniors who would otherwise require a nursing home, but even social day care may be covered. Talk to your local Medicaid office to find out exactly what your loved one qualifies for in your state.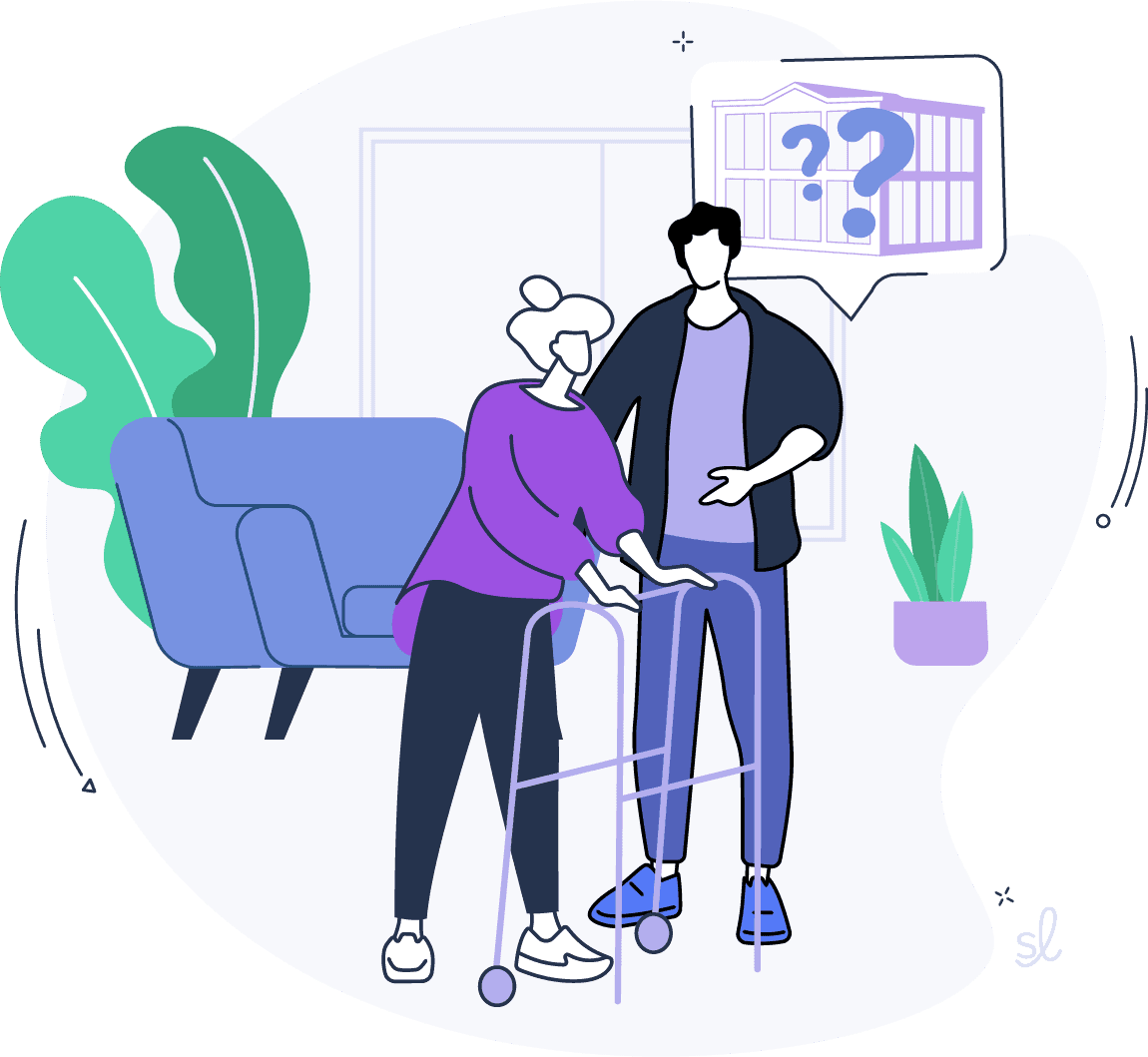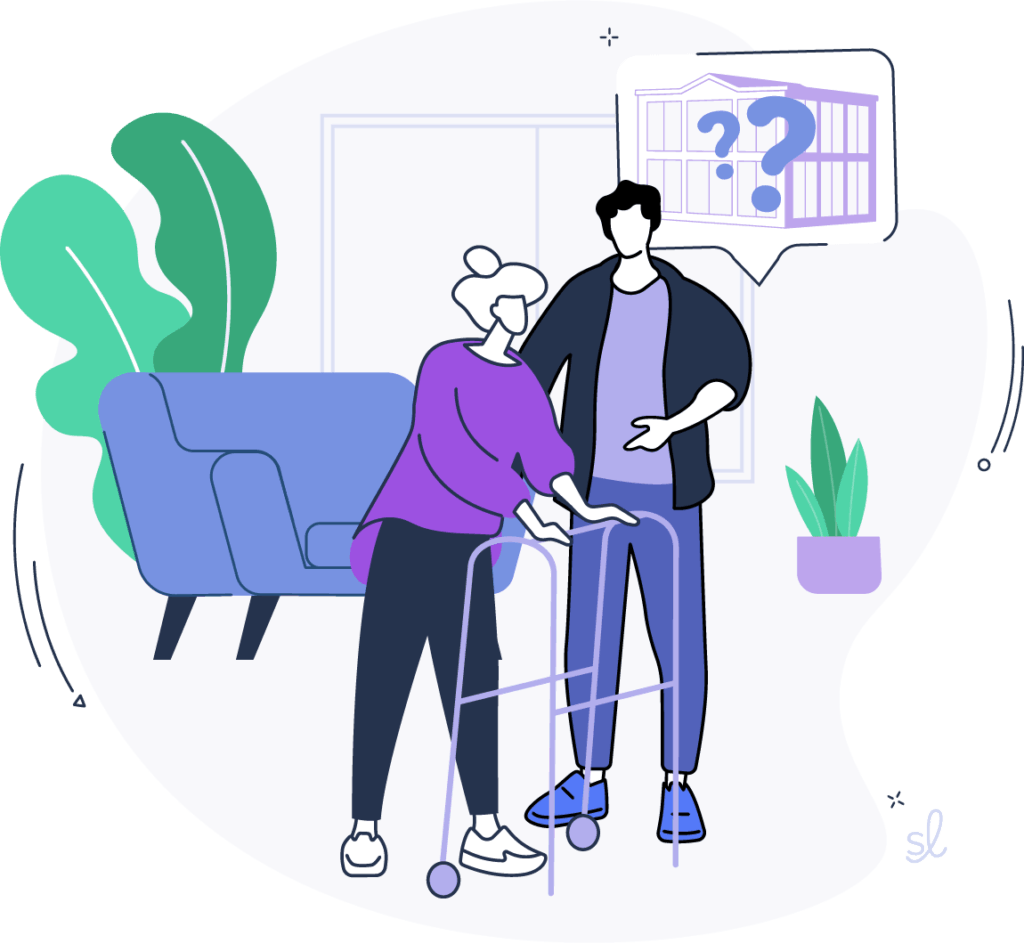 Is Adult Day Care Right for My Loved One?
Adult day care is generally best for seniors who, for whatever reason, are unable to function independently, including getting out and socializing. A healthy, active senior citizen who still drives and handles their own day-to-day tasks would probably find even a social day care too restrictive and unnecessary. But if your loved one is becoming isolated, and you're shouldering many of the burdens of caring for them, adult day care may be just what you both need. Overall, the choice of adult day care is an ideal solution for caregivers and seniors who are not ready or do not need to transition to a full-time care facility, such as a nursing home or retirement community.
How to Choose the Best Senior Day Care Center
When deciding between senior day care centers, we recommend taking a tour of each one. Look around to observe the overall atmosphere, the social environment, and how staff members engage with participants. Ask each facility questions that will help you make a decision, such as:
How much does the program cost?
How long has the center been in business?
Are all certifications current?
What is the staff-to-participant ratio?
What are the staff's credentials?
Is the facility set up to handle your loved one's specific needs?
What are the days and hours of operation?
Is transportation provided?
Are dietary restrictions accommodated?
What services are included in the basic fee, and are there other a la carte services available?
As you're doing your research, it can be helpful to take notes. List the services provided by each center you are considering, as it can be tough to keep everything in your head. Prioritize the available services, and cross off any centers that don't offer what you're looking for. Below is an example table with important comparisons to consider:
| Services | Day Care Center 1 | Day Care Center 2 |
| --- | --- | --- |
| Meals | | |
| Social Activities | | |
| Medical Services | | |
| Transportation | | |
| Exercise | | |
| Cognitive Training | | |
| Cost | | |
Benefits of Senior Day Care
By going to senior day care, older adults can overcome a host of age-related issues, including depression, loneliness, fatigue, and loss of brain function. Seniors can socialize, learn, move, and experience daily routines under the guidance of professional caregivers. At the same time, caregivers who are responsible for seniors are able to have a respite period. This is necessary for preventing caregiver burnout. Adult day care provides just enough interaction and stimulation in a controlled environment without forcing the seniors to experience a complete upheaval in their own home setting.
How to Find a Senior Day Care Center Near Me
To find a credentialed, trustworthy senior day care center in your area, start with the U.S. Department of Health and Human Services' Eldercare Locator tool. You can search by city and state or by ZIP code. You can also ask other caregivers in your area for recommendations, as well as your loved one's medical team. Ultimately, you'll know when you've found the right center, so don't be afraid to shop around.