As we get older, sometimes things that used to be simple, like climbing into the shower, can become difficult. Whether it's due to an injury, illness, or aging, the process of taking a bath can quickly become a tedious, painful or dangerous experience. If you or a loved one is experiencing decreased mobility and can no longer use a standard shower or tub, you may want to consider investing in a walk-in tub. This is a great option for seniors who wish to live independently and continue to age in place. Below we'll cover everything you need to know before purchasing a walk-in tub and provide additional resources to help your research!
Walk-in Tub Reviews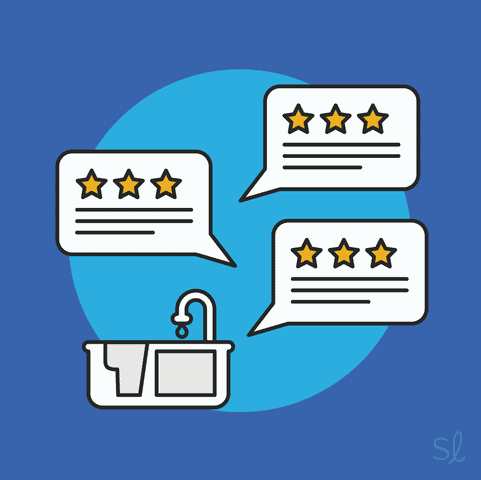 Check out our hands-on reviews of the industry's leading walk-in tub companies. We've ranked these providers on our best walk-in tubs page so you can easily compare providers.
---
Choosing the Right Walk-in Tub for You
You might think that one walk-in tub is the same as the next, but there are lots of details and nuances that can make all the difference in the world. For example, how high do you want the step-in threshold? And do you think you will need a built-in chair now or in the future? Answering these questions will help you pick the perfect walk-in tub for you. If you're currently in the market for one, be sure to check out the top providers we have reviewed.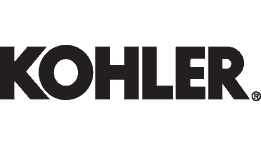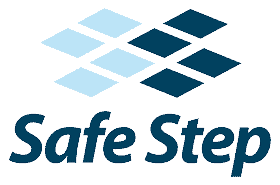 What is a Walk-In Tub?
Chances are you've seen commercials on television for walk-in tubs. If you have, you probably know these tubs allow easier and safer access inside than your traditional shower or bathtub. Standard tubs can be 20 inches or higher from the bathroom floor. Tubs that are this high up can make getting in problematic for those with mobility or balance issues.
A walk-in tub has a convenient door on the side that easily opens and closes for a person to walk right into the tub. The walk-in doors are sealed so that they are watertight to prevent leaking. They also typically come in right-hand and left-hand configurations, making it easy for anyone to use.
Walk-in tubs are usually equipped with a chair-height seat as well as handlebars so that a person can sit and move about the tub safely. They also feature non-skid flooring, making the tub even safer. You can add extra comfort features to your tub like a whirlpool or jacuzzi option, which provides air bubbles right to your bath. Walk-in tubs are usually deeper than your typical bathtub, allowing people to immerse more deeply and relax for longer.
If you want to be able to shower as well as bathe, many walk-in tubs come with an extendable showerhead feature. This option allows people to sit down on the seat in the tub and use the showerhead to wash comfortably. Walk-in tubs usually require professional installation, which is another cost to consider, which we'll get into later!
Popular Features of Walk-in Tubs in 2023
Walk-in tubs have a range of features that help make bathing a more comfortable and safer experience. Below is a breakdown of some of the most common elements of these tubs.
Step-in height: This refers to the height of the threshold you'll need to step over to get inside the tub. A standard bathtub can have thresholds of 15 inches. For walk-in tubs, the average stepover is between 3 and 7 inches. That means there's no need for high leg lifting or balancing. Some wheelchair accessible tubs are even lower. Opting for the lowest height possible is best if you want safer access to your tub.
Watertight door: Walk-in tubs are sealed with watertight doors, which allows bathers to step into the tub safely. This standard feature will either swing inward or outward, depending on the tub and your preference. Although these doors have tight seals, opening and closing them requires minimal arm strength.
Hand-held showerhead: A hand-held shower head is one of the best ways to take a shower while sitting down. This allows even those with limited mobility to easily bathe without straining themselves. Many shower heads also come with adjustable force and spray, which is convenient if you prefer less water pressure.
Built-in chair: Fixed chairs are a common feature of walk-in tubs which allows you to sit comfortably during your bath, while also reducing the risk of falling. These chairs are usually soft and some are even heated. Depending on the tub, the chair can be adjusted to meet your specific height and needs.
Therapy features: Hydrotherapy, aromatherapy, and heated surfaces are considered more luxurious additions. High-quality whirlpools and air jets help soothe and massage seniors with aching muscles and joint pain.
Quick Tip: When it comes to the jets in your walk-in tub, less is more. Too many jets can sometimes decrease the overall power of the jet system in the tub.
Different Types of Walk-in Tubs
Just like regular bathtubs, walk-in tubs come in all shapes and sizes. Many are designed to help with specific accessibility or therapy needs. Before selecting a walk-in tub, you may want to compare your options to see which one meets your needs the best. Below are some of the different types of walk-in tubs on the market.
Soaker: The soaker is a large standard walk-in tub with a watertight door and a fixed seat. This tub makes a good option for those trying to keep their costs down.
Hydrotherapy: These tubs, often referred to as whirlpool or jacuzzi tubs, are known for their strong jets that help massage sore muscles. Hydrotherapy walk-in tubs are an excellent choice for aiding in arthritis.
Wheelchair accessible: Roll-in or wheelchair accessible tubs have wide swinging doors and grab bars, making it easy to move from a wheelchair onto the seat inside.
Aromatherapy: These tubs provide soothing and relaxing scents while you bathe. They mix in essential oils with the water to give you a truly spa-like experience.
Bariatric: A bariatric walk-in bathtub has wide doors and is designed to support people who weigh more than 300 pounds.
Why Do I Need a Walk-In Tub?
There are several advantages to adding a walk-in tub to your home aside from making it easier to take a bath or shower. Let's take a look at how a walk-in tub can improve your quality of life and safety.
Hydrotherapy
Jets in a whirlpool or jacuzzi tub can massage sore muscles and help you relax. Hydrotherapy can help seniors cope with injuries like burns, ulcers, and amputations. This feature is also great if you're dealing with conditions like arthritis, as the water and jets can soothe aching joints and inflammation.1 Even if you decide not to add jets to your walk-in tub, simply soaking in the warm water also offers numerous health benefits. Warm water on its own can alleviate joint and muscle pain, and it encourages the release of endorphins to boost your mood.
Prevent Accidents and Injuries
Getting into a standard tub is one of the leading causes of falls for older adults with mobility issues or a history of falling. According to the CDC, a fall can result in a hefty hospital bill, often costing more than $30,000.2 For seniors on fixed incomes or a tight budget, this can add stress and financial strain to physical injury. Since walk-in tubs are designed to eliminate the hazards of bathing, your risk of falling will be greatly reduced, which means you can avoid an unpleasant and very pricey visit to the hospital as well.
Pro Tip: Worried about falls? Medical alert systems can offer added protection and help during a fall or other health emergency. Visit our list of the best medical alert systems in 2023 to learn more.
Along with helping seniors avoid falls, walk-in tubs also remove the need for a sliding shower door, which poses another risk to seniors. As we get older, our balance and mobility begin to decline, especially when standing on slippery surfaces, like in a bath or shower. Because shower doors aren't designed to support body weight, they may move or break if too much weight is put on them when trying to balance. Since walk-in tubs get rid of sliding doors and typically feature sturdy handrails, they are much safer.
Did You Know? Combing a walk-in tub with a medical alert system such as MobileHelp can provide a very high level of protection for seniors.
May Increase Home Value
Installing a walk-in tub could raise your home's value, especially if you live in a retirement community. Since retirement communities are designed for older adults, any added safety features and medical equipment, like a walk-in tub, can make your property more desirable and increase its value, which means a walk-in tub is a long-term investment!
How Much Do Walk-In Tubs Cost?
As with anything else, the brand and any extra bells and whistles you choose will play a factor in how much a walk-in tub costs. The average cost of a tub with installation can range anywhere from $1,500 to as much as $20,000. While those prices might initially make your jaw drop, just remember that's still less expensive than a fall-related hospital visit. To invest in your health and wellbeing long-term, we think the price is worth it. While traditional Medicare doesn't cover the cost of a walk-in tub, you'll be able to get a tax reduction if the tub is installed for a medical safety reason! The cost of your walk-in tub will vary based on several factors, including:
Hydrotherapy or jets: These features may tack on an extra fee, as the installer will need to wire electricity to the tub.
Luxury Features: The more customized features you add, the more you can expect your tub to cost. For instance, if you want to add a decorative bath wall and upgraded finishes, or if the tub needs to be customized to fit the size of your bathroom, you can expect to pay more.
Plumbing: Walk-in tubs hold a lot of water. You may need a new water heater or upgraded pipes to have enough hot water and allow the tub to fill quickly.
Installation: Installation may be included in your walk-in tub's cost, depending on the brand and where you purchase it. However, if it's not included, installation is an additional cost to consider, which can range from around $1,000 to $3,000.
Popular Walk-In Tub Brands
With so many walk-in tub brands on the market today, it can be challenging to choose one. Thankfully, there are a few household brand names like Safe Step and American Standard known for their customer satisfaction and quality tubs. For more details on these brands, make sure to check out our list of the best walk-in tubs.
Safe Step

This brand is one of the top providers of walk-in tubs and showers in the United States. Their bathtubs are equipped with standard features that are often considered upgrades by other brands. Safe Step also offers a lifetime guarantee on their walk-in tubs.
American Standard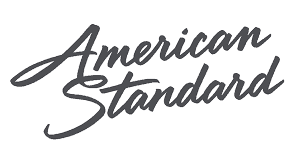 American Standard is a trusted and well-known brand that offers various walk-in tub models. They provide free installation estimates and lifetime warranties on their door seals, which certainly comes in handy.
Kohler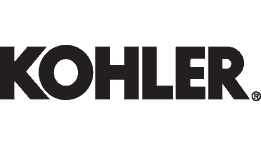 Designed and assembled in the United States, Kohler tubs are meant to be quiet and relaxing for the most spa-like experience possible. Their bathtubs are equipped with fast-drain technology for added convenience and time savings.
Jacuzzi

Jacuzzi has brought hydrotherapy tubs into homes since the 1950s. As the original makers of the Jacuzzi hydrotherapy pump, they have demonstrated that their tubs provide the most relaxing bathing experiences.
How to Install a Walk-In Tub
Most bathrooms aren't designed for walk-in tubs, so typically, professional installation is needed. Depending on the size of your bathroom and the new tub, you may also need to do a bit of renovation, but that will vary from home to home. This is an extra cost and step that you'll need to keep in mind before purchasing a walk-in tub.
During the typical installation process, certified installers will remove and dispose of your old bathtub and install your new walk-in tub. The company should also take care of all the plumbing and electrical work necessary to install it. Most often, your existing plumbing and electrical lines work just fine for your new tub, which helps avoid expensive renovations. However, installation can vary depending on your bathroom, the installation's speed, and building permit costs.
All walk-in tubs will require a secondary drain in the door to be certified. Non-certified plumbing fixtures may affect the cost of your insurance, so we'd recommend the second drain. Before getting a tub, you should make sure your chosen model complies with local building and plumbing codes. You can do this by getting a quote from a professional company.
There are a few DIY options for installing a walk-in tub, but it can be expensive, dangerous, and time-consuming if you've never done it before. The best thing to do is to select a well-known and trusted brand to install your new walk-in tub. They should also test your newly installed tub to make sure it works properly and show you how to use it. A good company will work quickly and carefully to make sure you get the best experience possible.
Will Medicare Pay for a Walk-In Tub?
In most cases, a walk-in tub is not considered a piece of durable medical equipment by Medicare, which means it's not covered. However, in some rare cases, Medicare may reimburse you for part of the cost, but the tub needs to be purchased and installed first.
Will Medicaid Pay for a Walk-In Tub?
If a person qualifies for Medicaid (which is determined on a state-by-state basis), there is a chance the walk-in tub may be covered. But, that is something you need to look into since rules and regulations vary. If you are looking for a reimbursement for a walk-in tub, you need to file a claim with Medicare and get a written prescription from your doctor stating that it is a medical necessity. As with any medical need, you should always consult with your doctor to discuss whether investing in a walk-in tub is right for you.
Other Financial Assistance for Walk-In Tubs
There are various Veterans' benefits plans that may offer financial assistance for some walk-in tubs. As with Medicaid, it's best to check on an individual basis.
Another option to investigate is a grant offered by the U.S. Department of Agriculture that helps seniors make changes to their homes so that they can age in place safely. This is something worth looking into if you think paying for a walk-in tub out-of-pocket is a bit steep.
Read About Our Panel of Experts
As SeniorLiving.org's tech expert and editor, Taylor has years of experience reviewing products and services for seniors. She is passionate about breaking down stigmas related to seniors and technology. She loves finding innovative ways to teach seniors about products and…
Learn More About Taylor Shuman