Best Home Security Systems for Seniors in December 2023
Our experts have researched 20 home security systems and recommend 10 of the best options for seniors. this is the month of December
SeniorLiving.org is compensated when you click on the provider links listed on this page. This compensation does not impact our ratings or reviews. Read our Editorial Guidelines here to learn more about our review process and to learn more about how we are compensated.
our top pick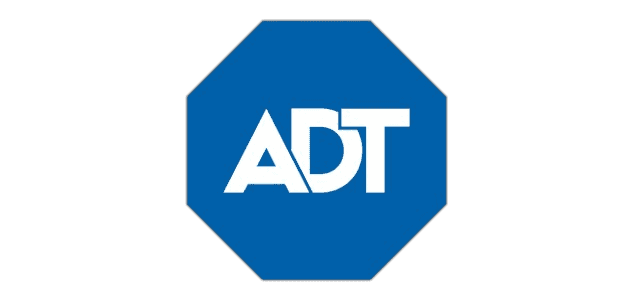 ---
One of the most trusted providers in the country
Bundled hardwired and wireless home security systems
Optional upgrades like HD cameras

---
Lifetime equipment warranty
Modern home security tech
Optional motion, window, and door sensors

---
Professional or self-monitoring
No long-term contracts
Transparent, affordable pricing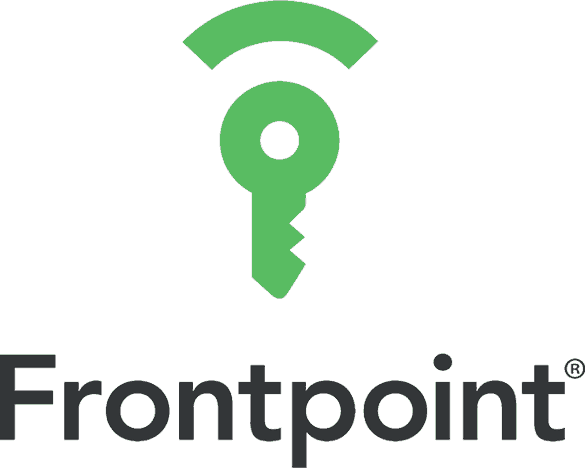 ---
Excellent customer service
Medical emergency response features
Reliable systems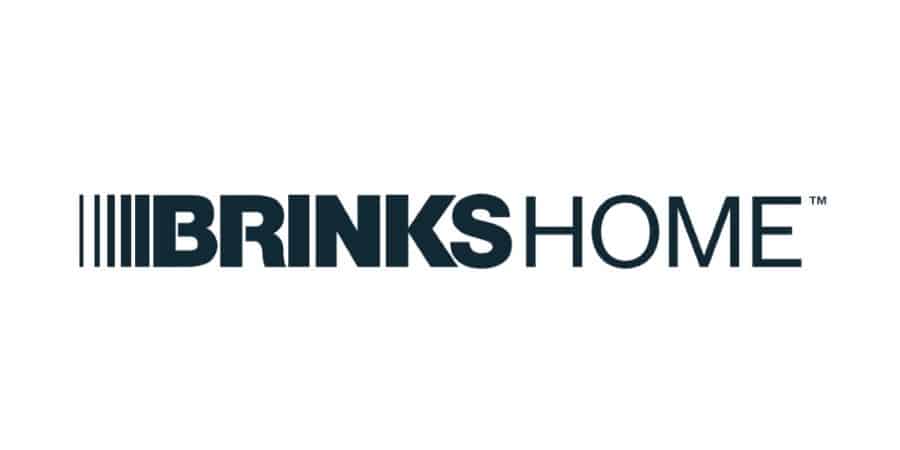 ---
150 years of experience
One-touch control hub
Two-year warranty

---
Widespread nationwide availability
Connects with Xfinity TV equipment
Modern equipment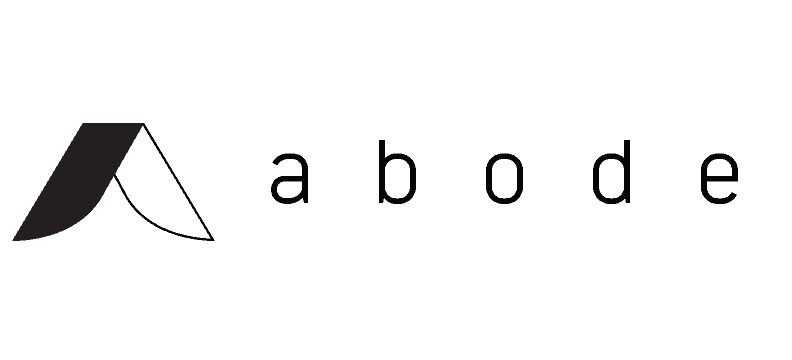 ---
No-contract plans available
DIY options
Easy installation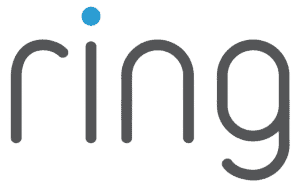 ---
Affordable systems
No long-term contracts
DIY and professional options
How We Chose Our Top List
We looked at the top 20 home security brands on the market and narrowed this list down to the top 10 based on customer feedback, quality of service, costs and more. Once we had our list of 10, we ranked them based on how well they catered to the needs of seniors. Take a look at the best home security systems for seniors below.
1. ADT - Best Overall

What we like most

One of the most trusted providers in the country
Bundled hardwired and wireless home security systems
Optional upgrades like HD cameras

ADT

ADT brings more than 145 years of experience to the table, making them the most experienced home security provider in America. Today, more than 6 million Americans rely on ADT to keep their families and their homes safe.1 This company is well-known for its bundled hardwired and wireless home security equipment and professional 24/7 monitoring services. A hardwired security system isn't something most companies offer, so it sets ADT apart. If you live in a rural area with poor cell service, it's worth looking into.

With ADT, you can choose from a variety of easy-to-use equipment with customizable features. From basic hardwired equipment to smart home automation equipment that you can control with an app, Google Assistant, or Amazon Alexa, ADT has it all. And, if you're not 100 percent sold on getting a home security system, ADT offers peace of mind. All of their packages are backed by a six-month, money-back guarantee. You won't find that with any other company on this list.

ADT expanded its offerings to include a DIY system called Blue by ADT. It's a great option if you have a fixed income and need to keep costs low. You purchase equipment upfront and then control everything in a mobile app. Plus, if you'd like the protection of professional monitoring, you can add that at any time.

Along with home monitoring, ADT also offers medical alert systems. Seniors can get emergency assistance with the touch of a button. Visit our ADT Health review to learn more.

Pricing

ADT specializes in bundled home security systems that include equipment, installation, and monthly monitoring. The cost of monthly monitoring is spread across a 36-month contract, and you can do the same with installation and equipment costs. Or you can pay for equipment and installation upfront.

Right now, ADT offers three home security packages: Secure, Smart, and Video and Smart Home. The bare-bones Secure Package starts at $599 up front and $45.99 per month for monitoring. Adding some home automation equipment brings you to the Smart Package, which starts at $849 up front plus $49.99 per month for monitoring. The Video and Smart Home Package adds an HD camera and Google Nest video doorbell, with the same up-front cost starting at $849 and a higher $59.99 per month for monitoring.

Already have a security system at home? You can purchase ADT's professional monitoring services for $27.99 per month. Not interested in professional monitoring? We think seniors, especially those who rent, should check out Blue by ADT. The basic DIY system starts at $179.99, with no monthly monitoring required.

The Bottom Line

ADT's well-designed systems can handle your security needs, whether you're aging in place in an apartment, condo, or home. Plus, you have the option of various upgrades, such as medical alert devices and services, that offer personal protection when you're at home and on the go. Given how easy it is to use, how many options there are, and the mix of price points, we think ADT is a top choice for seniors. Check out our ADT review for a closer look at this industry mainstay.

Call ADT

Call to speak with a ADT representative. Get questions answered, products recommended and ask about current deals and promotions.

Visit ADT

Answer a few questions to get a quote on the best system and plan for you. This process is slower than calling a representative.

2. Vivint - Best Features

What we like most

Lifetime equipment warranty
Modern home security tech
Optional motion, window, and door sensors

Vivint

Vivint is a leading smart home company in the United States that sells smart home security systems with professional installation and 24/7 monitoring. Smaller than ADT, Vivint currently has 1.9 million customers in North America.2 A Smart Home Pro will visit your home for a consultation. They'll help customize a home security system based on your home size and layout, budget, and lifestyle. Then, they'll return at a later date to install what you purchased and explain how to use everything – a major bonus for older adults!

Every Vivint package includes the Vivint Smart Hub Panel, a secure cellular panel with an easy-to-use touch screen and two-way communication with Vivint's Smart Home Monitoring Specialists. The Smart Hub connects all of your smart home devices, including your Vivint home security equipment like 4K HDR cameras, garage door systems, smart locks, security sensors, safety alarms, a smart thermostat, and more.

Vivint is excellent for seniors who love technology or who already own smart home devices between the smart hub and all of the innovative tech. If that's you, you'll be happy to know that Vivint products integrate with Google, Amazon, Philips Hue, and Nest products.

Pricing

The biggest downside to Vivint is its high entry-level equipment and installation costs. Since Vivint customizes a system to meet your needs, exact pricing isn't available ahead of your consultation. However, we did find that their least expensive package starts at $599, while their upper-tier packages top out at a little under $1,800. Installation costs around $99, depending on your equipment.

Monthly monitoring from Vivint starts at $29.99 per month. This option gives you alerts and full use of the mobile app. For $39.99 per month, you can enjoy additional automation features such as doorbell cameras, thermostat controls, and auto door locks with the Smart Home Service plan. For $44.99 per month, the Smart Home Video plan includes video recording and support. Your first camera is included at that base price, but each additional camera costs $4.99 per month. Other fees include early cancellation fees if you have a contract and moving fees.

Vivint offers FlexPay financing for qualified customers who want to pay for equipment in installments. Just know that if you finance the equipment, you must sign a contract. When you pay upfront, there isn't one, which we think is ideal for seniors.

The Bottom Line

Vivint falls on the pricier side when you compare your home security options. However, that extra cost is worth it in our book. Vivint has high consumer ratings for overall quality and customer service. Plus, their professional installation guarantees everything's working like it should, and you can ask questions to make sure you know how to use your system. If you need help later on, their customer service team is available 24/7. We think that's an invaluable resource for older adults. Oversized touch screens and no-contract options also make Vivint an attractive choice for seniors who want to create or expand their smart home.

Call Vivint

Call to speak with a Vivint representative. Get questions answered, products recommended and ask about current deals and promotions.

Visit Vivint.com

Answer a few questions on Vivint's website to get a quote on the best system and plan for you. This process is slower than calling a representative.

3. SimpliSafe - Easiest to Use

What we like most

Professional or self-monitoring
No long-term contracts
Transparent, affordable pricing

SimpliSafe

With a good reputation for overall equipment quality, easy installation, and a wide range of expandable benefits, SimpliSafe offers optimal security that older adults and their families can appreciate. Those who want perks like video monitoring, smart home configuration, smoke, and flood detection will find this home security company a good choice that offers great value.

SimpliSafe boasts top ratings with the Better Business Bureau and receives top accolades from customers. When you need help, you can expect friendly staff and reliably fast response times with 24/7 monitoring. As you can probably guess by the name, SimpliSafe also keeps things simple. Their app interface is easy to use, and you don't need to sign up for a long-term contract.

Pricing

SimpliSafe offers customizable packages and plenty of add-on options. They also sell five main preset packages designed to meet specific home security concerns. These range in price from $245 to $505, with discounts available for those who also purchase an interactive monitoring plan. None of SimpliSafe's packages include cameras or smart locks, but you can add those on for a fixed price. Indoor cameras cost $99 each, outdoor cameras cost $179 each, video doorbell cameras cost $169 each, and smart locks cost $99 each.

SimpliSafe's two monitoring packages stand out because they're contract-free. You can cancel at any time. Self Monitoring starts at 33 cents per day, while Interactive Monitoring starts at 93 cents per day. Interactive monitoring includes advanced features like arming your system with Google Assistant or Alexa, water damage and temperature monitoring, and 30-day video recording storage.

The SimpliSafe website reports that 97 percent of customers set up the SimpliSafe system themselves (for free), but professional installation is available.3 It costs $99 with an additional fee for doorbell installation. Accessories, batteries, and shipping are free with your system purchase. SimpliSafe also offers a 60-day, money-back guarantee if you're not 100 percent satisfied. They even cover the cost of return shipping.

The Bottom Line

SimpliSafe is an excellent option for seniors and their families who want an easy-to-use, contract-free wireless home security system. The Interactive Monitoring plan is a smart choice, thanks to its real-time phone alerts that keep families in the loop. Caregivers can receive alerts when their loved one returns home and about emergencies, freezing temperatures, water leaks, and more. Plus, you can't beat SimpliSafe's easy DIY installation.Not interested in setting up a system on your own? No problem. SimpliSafe also offers professional installation from a certified technician if you'd prefer.

Visit SimpliSafe.com

Browse SimpliSafe's website to figure out what the best system and plans are for you.

4. Frontpoint

What we like most

Excellent customer service
Medical emergency response features
Reliable systems

Frontpoint

Older adults give Frontpoint extra points when it comes to reliability and fast, friendly customer service. They were the first in the industry to combine self setup systems with professional monitoring. Further, their systems are completely wireless, simple to set up, and even easier to use. Frontpoint has an A+ rating with the Better Business Bureau.4

Every Frontpoint system includes at least a Frontpoint Hub and a Frontpoint Keypad. The hub has crash and smash features; anytime it's damaged, responders are summoned automatically. With additions like motion sensors, video cameras, and door and window sensor options, Frontpoint remains a leading choice. Plus, they offer medical alert-style button devices that provide seniors and their families greater peace of mind.

Pricing

Frontpoint offers three packages that range from a starter option for $402.96 to the Family Lookout package for $790.91. Each package is customizable, or you can build your own system from scratch starting at $99. Choose from 22 different camera, home automation, environmental, and intrusion equipment options ranging from $3.99 to $199.99. The panic pendant, which doubles as a medical alert device, costs $39.99.

Money-Saving Tip: Frontpoint often runs sales or offers discounts on their website for new users. This is a great way to save some money. Make note of any long-term contract that may be involved.

Frontpoint also requires professional monitoring for systems, which costs $1.64 per day or around $50 per month on a three-year contract. The plan includes light control, night vision, live video streaming, and smart lock control. If your budget is tight, Frontpoint offers equipment financing through Affirm. Rates range from zero to 30 percent APR, and a credit check is required. A down payment may be required as well.

The Bottom Line

Frontpoint makes home security simple and secure for seniors, especially those who receive help or services at home. You can assign unique alarm codes to family members, home health aides, dog walkers, or whoever else may need to access your home. Best of all, you can set time restrictions, guaranteeing that those individuals only enter the house when you're expecting them. We love that added level of security!

Frontpoint's panic pendant also means you wouldn't need to purchase an entirely different medical alert system. Instead, it's integrated right into your home security system's monitoring plan. Talk about an easy way to cut back on costs!

Call Frontpoint

Call to speak with a Frontpoint representative. Get questions answered, products recommended and ask about current deals and promotions.

Visit Frontpoint.com

Answer a few questions on Frontpoint's website to get a quote on the best system and plan for you. This process is slower than calling a representative.

5. Brinks Home

What we like most

150 years of experience
One-touch control hub
Two-year warranty

Brinks Home

Brinks is a highly recognized name in armored trucks and institutional security protection. Brinks has teamed up with LiveWatch and Moni to create a home security industry empire. Leveraging 150 years of experience from Brinks, this triad delivers innovative security solutions. Features include automatic arming, disarming, crash and smash protection, smartphone integration options, and live voice assistance.

Brinks Home sells three primary packages, but each plan can be customized to meet your needs. All three provide whole-house protection with upgradeable features, such as video surveillance. Brinks also offers Nest Secure monitoring for seniors who have or like the Nest system but also want the peace of mind that comes with professional monitoring.

Pricing

Brinks Smart Security equipment packages range in price from $360 to $799 with free shipping5. All three systems include essential equipment, like a control panel and window and door sensors. Upper-tier packages add in extras like a doorbell camera and additional sensors.

Monitoring for Brinks Smart Security equipment starts at $39.99 per month for the Essential Package, and goes up to $49.99 per month for the Ultimate Package. New customers must sign a 36-month contract. However, there is a 30-day trial period. If you're not happy with the equipment, you can cancel the contract without incurring termination or restocking fees.

Did You Know? Some homeowners insurers offer discounts of up to 20 percent if you have a professionally monitored home security system. Check with your insurance company for more info.

Another option through Brinks is to pay $29.99 a month to have Brinks monitor your Nest Secure system. You can purchase this equipment from many retailers, such as Lowe's, Bed Bath & Beyond, or Kohls for $280 or more.

The Bottom Line

Brinks Home has a good reputation and a solid history of providing excellent customer service. Their 30-day free trial period gives older adults enough time to test the equipment and see if it's the right fit. You also can't beat their one-touch control hub that doubles as a central hub for smart home devices. It's an excellent choice for seniors who want to turn their home into a smart home.

Call Brinks

Call to speak with a Brinks home security representative. Get questions answered, products recommended and ask about current deals and promotions.

Visit BrinksHome.com

Browse the Brinks home security website to browse or get a quote on the best system and plan for you. This process is slower than calling a representative.

6. Xfinity

What we like most

Widespread nationwide availability
Connects with Xfinity TV equipment
Modern equipment

Xfinity

You might know them for their internet and cable services, but Xfinity is also in the home security game. Their modern equipment with Wi-Fi connectivity and automatic alerts via a smart app make Xfinity an excellent choice for tech-savvy seniors. And if you already own X1 TV or Xfinity Flex, you can control your home security system with your Xfinity voice remote.

Equipment options include door and window sensors, motion sensors, HD video cameras, smoke detectors, outlet controllers, smart thermostats, and wireless keypads. Xfinity is also compatible with leading smart home devices like Kwikset smart locks and Philips Hue lighting.

Pricing

Xfinity offers three different equipment packages, individual equipment add-ons, and three monitoring plans. Customers can purchase equipment upfront or finance it interest-free over a 24-month period. Monitoring plans don't require a contract, which is certainly a perk you won't find with all home security companies.

Equipment packages start at $360 upfront, or $15 per month for the Base Home System, and go up to $600 upfront, or $25 a month for the Ultimate Home System. All three packages include important equipment and features like access to the Xfinity Home app, a touch screen controller, door and window sensors, pet-friendly motion sensors, and more. Add-ons range from $20 to $120. Xfinity typically charges for installation and activation, but the company sometimes runs specials that waive these fees.

Professional monitoring starts at $30 per month for systems without cameras and $40 per month for systems with cameras. If you're an Xfinity internet customer, you can choose to self-monitor your system instead for $10 per month.

The Bottom Line

XFINITY home security might be a good choice for older adults who want to simplify their bills. You can enjoy phone, cable, internet, and professional monitoring services all from one company with one monthly payment. Thanks to the straightforward, easy-to-use touch screen panel that functions similarly to a tablet device, operation is pretty simple, too. Plus, during installation, an Xfinity expert will show you exactly how to use your system.

7. Abode

What we like most

No-contract plans available
DIY options
Easy installation

Abode

Abode is known for offering reliable DIY home security systems and Wi-Fi security cameras to help protect your home or apartment from fire, flood, and break-ins. They give you many options along the way to ensure the system fits your budget and needs. Their basic starter kits are designed to provide adequate home security, but you can also add extra equipment if you're interested in cameras or home automation.

An Abode Security System has three parts: a security hub, accessories, and the Abode App. Security hubs act as the central unit of the system, controlling all of the accessories. Accessory options include security cameras, motion sensors, door sensors, sirens, and water leak and glass-break sensors. You can use the Abode mobile app to monitor and control everything right from your phone.

Pricing

Abode offers several monitoring plans and starter kits that most will find budget-friendly. Predesigned starter kits start at $279 for the basic Security Kit and go up to $700 for the Iota Bundle, but it's common to find discounts on their website. Additional devices, such as extra motion sensors or HD video cameras, cost extra when customizing a package. Although not required, you can add on professional installation for $99 at checkout thanks to the company's partnership with HelloTech.

You have options when it comes to monitoring, too. Abode Security offers three plans for monitoring services without the need for a contract – something we like to see. Choose free self-monitoring with limited features, or upgrade to advanced self-monitoring or professional monitoring for a fee.

Abode also offers on-demand professional monitoring for times when you're on vacation, away on a work trip, or in the hospital. Just pay for three or seven days of 24/7 monitoring with no monthly commitment.

The Bottom Line

Older adults tend to like Abode because of its affordable equipment and optional monitoring costs. We especially like the added peace of mind offered by on-demand monitoring. It's an excellent option for seniors who spend the winter months in a different location or expect to spend time in the hospital. Plus, you can't beat the simplicity of owning a DIY security system that you can use with other third-party home automation devices.

8. Ring

What we like most

Affordable systems
No long-term contracts
DIY and professional options

Ring

Perhaps you've heard of Ring because of their state-of-the-art doorbell cameras, but this Amazon-owned company also sells do-it-yourself smart home security systems. All of their security kits contain at least a window/door sensor, motion detector, central hub, and keypad. Installation and setup take only a few minutes because it's really that simple.

You can easily add upgraded features such as doorbell cameras, panic buttons, smoke and CO2 detectors, and flood and freeze detectors into the system for full-home protection. Plus, you can check on your home whenever and wherever, right from the Ring app with free self-monitoring. Or you can opt for professional monitoring and get some of the lowest rates available with no added fees for having cameras.

Pricing

The Ring Alarm Security Kit is highly affordable, with the five-piece starter package running $199. Their recommended 14-piece system for larger 3+ bedroom homes starts at $329.99. You can also choose from other packages ranging from $249 to $534. Extras like motion detectors, range extenders, flood and freeze sensors, smoke and CO listener, panic buttons, and outdoor sirens are available for an additional fee.

Ring also offers some of the most affordable monitoring plans in the industry. Self-monitoring the system using the web and mobile app is free. The company's $3.99 per month (or $39 per year) Ring Protect Basic plan gives you access to push notifications, video saving and sharing, and other app features. For $20 per month (or $200 per year), the Ring Protect Pro plan gives you 24/7 professional monitoring, extended warranties, and a discount on select Ring products.

The Bottom Line

Ring is an ideal home security system for older adults for many reasons. There are the low equipment and monitoring costs, the free self-monitoring option, and its ease of use. Not to mention that even first-time users can quickly install and connect the system themselves on their own schedule. We also like that Ring sells a panic button that you can use to call for help. This is a great security feature to install in places like the bottom of the steps, the bedroom, or the bathroom.
How Can Home Security Systems Help Seniors?
We live in a day and age where seniors live longer and want to retain their independence for as long as possible. However, the unfortunate reality today is that older adults are at risk of becoming targeted by criminals. Older adults are more vulnerable to theft, personal attacks, and home invasion.
That's where home security systems come in. Home security systems and equipment can provide peace of mind for seniors and their loved ones by offering 24/7 security monitoring and outdoor security options like video cameras that can scare burglars away at first sight. Plus, home security systems do more than protect your homes. Some providers offer extra equipment or services like medical alert systems or two-way communication that make getting help after a fall or medical emergency easier.
Every older adult's needs and budget differs, just like each home security provider differs. That's why it's essential to understand exactly what a home security provider offers, how much it costs, and whether they offer the add-ons you need.
Tips for Choosing the Right Home Security System for Seniors
Choose the Level of Tech You Want.
When you shop for a system, you want a system that's as easy to use as possible and offers the right amount of tech for your needs and preferences. Fortunately, technological advances make this part of your search a bit easier. Most modern home security devices are relatively simple, highly versatile, and customizable to meet your needs.
Consider Activation Points.
Something else to consider is whether the system offers multiple activation points. In other words, does the system just have a control panel? Or is there another way that you can reach the monitoring team in case of an emergency? We recommend finding a system with a control panel with two-way communication, a cell phone app, an emergency wall button, or a portable emergency button for older adults.
Select the Best Connection Type.
The system type is another key factor to look at. Do you need a system based on landline, broadband, or cellular connectivity capabilities? In general, cellular or wireless home security systems are the most secure. However, if you live in an area with poor cell service, you may be better off with a hardwired or hybrid system for reliable coverage.
Research the Company's Reputation and Customer Service.
Finally, consider the provider's customer service reputation. Sure, it's great when family members can help you out with questions, but sometimes that's not enough. Look up the customer service team's hours, and read reviews about the quality of service. You should also check out the provider's website and any online resources they have. Make sure that the right kind of help is available should you experience a problem with your home security system.
Top Features of Home Security Systems for Seniors
Every home security system is different, but many of the equipment types and services are the same across the board. Below, we're going to explore the main features of a home security system. This is a good reference point as you're deciding which components are right for you.
24/7 Monitoring and Emergency Response Services
Just having sound alarms and self-monitoring is an option for your home security system. However, we think older adults, especially those who live alone, can benefit from 24/7 monitoring. Monitoring services ensure that you get the help you need as quickly as possible. When the home security system goes off, or a panic button is pressed, monitoring agents will notify emergency contacts and/or first responders, even if they can't reach you.
Professional monitoring is especially great for older adults who travel frequently or spend the winter months in a different state. We also think it's helpful for seniors with mobility difficulties. If the alarm triggers, you don't need to rush to find your phone. Your security system will contact the appropriate parties.
Wireless or Hardwired Systems
You'll encounter two main types of home security systems: wireless and hardwired. Wireless systems rely on batteries and internet connectivity, making them a more flexible option. You can install them anywhere in a home that has Wi-Fi.
Hardwired systems require a landline connection, so they must be placed near your phone line input. With some companies, the landline system is more affordable, but your equipment options are more limited. Seniors who live in rural areas with poor or iffy cellular connections benefit the most from landline systems. Just know that an intruder can more easily deactivate this type of system by simply cutting the wires.
Mobile Alert and Remote Monitoring Options
Older adults who have smartphones and wireless home security systems can sign up to receive automatic mobile alerts whenever the system detects something. This could be an intrusion, a fire, glass breakage, or even someone at the door if you have a doorbell camera installed.
Remote monitoring features give smartphone users the ability to check in on their home's status anytime using the monitoring company's mobile app. If your system has video cameras, you can even check the feed from your cell phone. You can see if your packages were delivered safely or check on your furry friends inside while you're out running errands. Top companies often offer cloud storage backup for footage. This can be useful for investigating any questionable situations.
Remote Control
Some home security systems include key fobs that work like remote controls. With the fob, you can press a panic button and arm/disarm the system. Remote controls are great for those with mobility issues who may have trouble getting to the control panel when they need to.
Entryway Sensors
Door and window sensors are key components of any more-than-just-basic home security system. Not only will an alarm go off when a door is opened while the system is armed, but entryway sensors send users an alert if a door or window is left open for an extended period of time.
Motion Detectors
Motion sensors can go anywhere inside or outside of the home to improve security measures. Some seniors connect them with automatic lighting systems so that the lights turn on when you walk into a room. Others use them purely for security benefits. An alert is sent out when the detector senses motion.
Motion detectors have various ranges, which typically run between 100 to 400 feet away. Top motion detection devices can sense the difference between humans and pets to avoid false alarms. If you own a pet, ask about the pet friendliness of their systems.
Glass-Break Sensors
Many intruders stay away from front doors and locks and instead break a window. Glass-break sensors offer a simple solution for seniors concerned about window intrusions. With these sensors, an alarm activates if the sound of breaking glass is detected.
Panic Buttons
Panic buttons can be strategically placed throughout the home in locations like walk-in tubs, stairways, basements, or hallways. Simply pressing the button activates the security system and alerts monitoring personnel that something is amiss. Panic buttons can also be worn as pendants or carried on a keychain similar to medical response devices.
Medical Alert Devices
Many of the top home security providers also offer medical alert services. Also known as personal emergency systems, they can literally be life savers for seniors who age in place. They're often a keychain fob or a pendant worn around the neck or wrist. To call for help, you simply press the device, and trained professionals will contact the correct people. Some even have fall detection and GPS location capabilities.
Where Seniors Can Buy Home Security Systems
Most security experts will advise you to purchase a home security system directly from the monitoring company and/or provider. After all, these companies have a solid understanding of their products and their features. You can access other benefits, like customizable packages, professional installation, help learning how to use the equipment, and possibly even lower monitoring rates or other discounts.
You don't have to purchase a system directly from the provider or monitoring company, though. You can buy security equipment from local retailers or websites like Amazon. You can even purchase second-hand equipment – just know that with this option, you're likely forgoing any type of warranty.
Buying equipment secondhand or through a retailer can also get a little tricky. You need to do your research ahead of time to ensure you can still have the equipment monitored by the provider of your choice. We recommend taking advantage of resources such as online reviews and Better Business Bureau statistics to make sure that whatever system you choose will work like you expect it to.
In the end, what matters most is that you choose a system that you can learn how to use, that you can afford, and that suits your lifestyle.
Read About Our Panel of Experts
As Editor-in-Chief of the personal finance site MoneyTips.com, Jeff produced hundreds of articles on the subject of retirement, including preventing identity theft, minimizing taxes, investing successfully, preparing for retirement medical costs, protecting your credit score, and making your money last…
Learn More About Jeff Hoyt