As we age, it's normal to need help. Sometimes help means an occasional ride to the doctor's office. Or, it could mean hiring a housekeeper to come clean once a week. In many cases, though, older adults need regular, ongoing assistance from a caregiver. This caregiver might be a loved one, care team, or paid professional. Below, we'll discuss caregivers: who they are, what they do, and how you can pay for one.


What Is a Caregiver?
Caregivers are people who help someone with personal care, medical tasks, and/or activities of daily living (ADLs). The person being assisted usually needs short-term or long-term care because of an injury, illness, or disability.1 Seniors typically receive care in their home, but a caregiver can also come into a long-term care facility to deliver care.
Unpaid loved ones, paid loved ones, home health aides, companions, or other paid professionals serve as caregivers. Sometimes the caregiver is a person from your church or a trusted neighbor. It's very possible that you or someone you know is already a caregiver. Let's find out!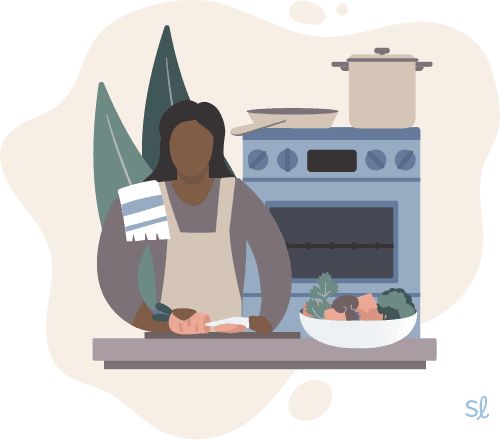 You may be a caregiver if you've helped someone in need with:
Dressing, bathing, and/or grooming
Transportation to the grocery store and medical appointments
Housework and yard work
Meal prep
Budgeting, taxes, and managing money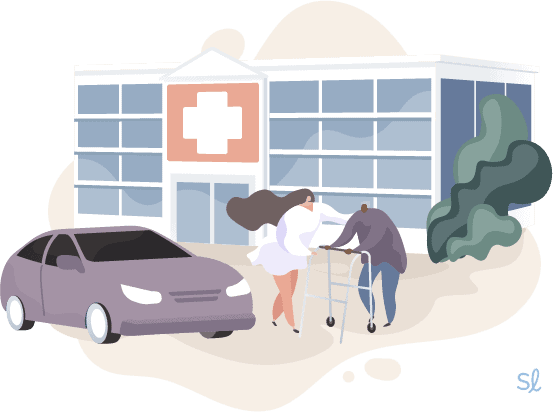 What Are a Caregiver's Duties?
Caregivers do as much or as little as the situation requires. Some common duties, which can change over time, include:
Home maintenance: housekeeping, yard work, and simple repair jobs
Care planning: creating a care plan for their loved one with help from the whole care/medical team
Medical advocacy: ensuring their loved one is receiving proper care and being treated fairly
Prescription medication management
Help with activities of daily living
Meal prep and nutrition
Companionship
Money management: paying bills, preparing taxes, budgeting, and monitoring bank accounts
Fun Fact: Want to learn about the history of caregiving and senior living? Visit our history of senior living guide to learn more about the ways caregiving has evolved over the years.
What Qualities Should You Look For in a Caregiver?
A caregiver will spend a lot of time with the senior receiving care. That's why it's so important to find someone whose personality meshes with your loved one. Is your loved one outgoing and talkative? Choose a caregiver that enjoys chatting. Are they more reserved? Choose a caregiver who's on the quieter side.
Other factors you should consider when hiring or choosing a caregiver include:
Experience: Look for someone who has experience caregiving for those with similar needs to your loved one.
Training: Training can be an indicator of a quality caregiver. Certified home health aides undergo formal training to learn how to assist with activities of daily living. Other training to look for includes CPR and basic first aid.
Trustworthiness and Reliability: Caregivers take on a lot of responsibility, so you want someone you can trust. You'll need someone who will take proper care of your loved one, show up on time, respect the home they're in, admit if they make a mistake, and only log hours worked. Before hiring, check references and run a formal background check.
Vaccinations: For the safety of the senior and the caregiver, you might insist on hiring a person who is immunized against influenza, shingles, pneumonia, tuberculosis, and/or other transferable diseases. You can learn about vaccination laws for healthcare workers in your state through the Centers for Disease Control.
Choose a Bonded and Insured Caregiver: Licensed home care agencies that are bonded and insured pay for protection in case employees are responsible for damage, theft, or other financial losses to their clients.
Can Medicare Pay for a Caregiver?
Medicare will sometimes pay for a caregiver, but not always. Your loved one will only qualify if they have Medicare Part A and B, are under the care of a doctor, need a covered service, and are homebound with a doctor's certification.2
Covered services include:
Physical therapy, occupational therapy, and speech-language pathology services
Part-time skilled nursing care
Medical social services
Part-time home health aide services
Osteoporosis drug injections for women
Seniors who need at least one of the covered services can also use Medicare to pay for homemaker services like shopping or laundry and personal care services like dressing or bathing.
How Much Does Medicare Cover?
Original Medicare covers 100 percent of home health care services for qualifying individuals. That means you'll owe $0 for covered services! Just make sure you ask the home health agency what's covered and what's not. You might have to pay out of pocket for services that aren't covered by Medicare, such as meal delivery or 24-hour-a-day at-home care.
If your loved one isn't eligible for Medicare coverage, they aren't out of luck! We've found that many families use private pay, private medical insurance, long-term health insurance, Medicaid, or Veteran's Benefits to afford a caregiver.
Types of Caregivers
Family or Unpaid Caregivers
In 2015, nearly 34.2 million Americans cared for adults ages 50 or over,3 and they did it without any pay. These individuals are called family caregivers or informal caregivers. Informal caregivers don't need to be related to the senior receiving care. It could be a significant other, a close friend, or a trusted neighbor.
You could be a family caregiver without realizing it because, simply put, caregiving is helping someone do regular life activities. Family caregivers may perform any of the typical caregiving services, including meal prep, transportation, housekeeping, and assistance with ADLs. Informal caregivers are best for:
Seniors with dedicated loved ones who have flexible schedules
Older adults who want to age in place
Seniors who do not need major medical assistance
Formal Caregivers
Formal caregivers, also called homemakers, home health aides, personal care attendants, or companions, are professional caregivers who receive compensation for their services. A formal caregiver may work in a private home, adult day care facility, or a long-term care facility. Formal caregivers provide many of the same services as informal caregivers. They may also help with basic medical tasks. We'd recommend formal caregivers for:
Seniors whose loved ones cannot meet their needs
Older adults who want to safely age in place
Those who do not need major medical assistance
Seniors who don't feel comfortable having a family member assist with personal hygiene tasks
Seniors whose loved ones need a temporary break from caregiving
How to Get Paid to Be a Caregiver for Parents
Adult children who care for their parents may be eligible for compensation. We found a few different options worth exploring further if you'd like to be paid for taking care of your parent(s).4
Medicaid
Each state offers self-directed long-term care services through Medicaid, but the exact benefits and eligibility criteria vary. The name for this care also varies, depending on where you're from. Some states use "Consumer Directed Care" while others opt for "In-Home Support Services" or "Cash and Counseling."
FYI: If you're experiencing caregiver burnout or just need some extra help, consider hiring a senior sitter or companion for your loved one.
If your parent qualifies for this self-directed care, the next step is creating a service plan that explains the type of help needed. Once that's all set, your parent, or a surrogate, chooses a caregiver. If the state permits it, a senior can choose one of their children as their caregiver. Medicaid would then pay the caregiver. Contact the Medicaid program in your state to learn about their self-directed care program.
Programs for Veterans
Is your mom or dad a veteran? If so, look into the four different options available to vets and their spouses below.
Veteran Directed Care
Aid and Attendance (A&A) Benefits
Housebound Benefits
Program of Comprehensive Assistance for Family Caregivers
What is it?
Similar to Medicaid's self-directed care program; Veterans can choose any caregiver, including any capable family member, to deliver personal care services and help with ADLs
Supplement to a military pension to cover the cost of a caregiver, who can be a family member
Pension supplement for housebound veterans
Monthly stipend for family member caregivers whose veteran need help with daily activities because of a line-of-duty injury or illness
Who Qualifies?
Veterans enrolled in VA services who need nursing-home-level care but want to live at home; Must live in D.C., Puerto Rico, or one of the 37 states offering the program
Veterans who qualify for VA pension and meet at least one of the following:

Require help with everyday personal functions
Is bedridden due to disability
Has very limited eyesight
Is in a nursing home

Veterans who already receive a military pension and are confined to their home due to a permanent disability

Veteran must be enrolled in VA health services
Caregiver must be a family member or full-time housemate age 18+

Benefit Amount
Award of $2,200 per month on average
Maximum award of $1,244 to $2,295 per month
Maximum award of $951 to $1,778 per month

Payment is based on the hourly rates for professional home health aides and the amount of time spent caregiving
Averaged $7,800 to $30,00 per year in 2017

How to Apply
Contact your local VA center for application information
Complete the application online and mail it to your state's pension management center or file in person at a regional VA benefits office
Complete an online application and mail it to your state's pension management office or file in person at a regional VA benefits office
Family caregiver and veteran both need to apply online or by mail
State Paid Family Leave Laws
Paid family leave is an option for some workers in several states. This benefit is also called wage replacement because it lets workers receive a portion of their usual workplace wages while caring for family. Each locale has different policies regarding who is eligible, for how long, and what percentage of their wages can be replaced. The following regions have laws in place:
New Jersey
Caregiver vs. Nurse: What's the Difference?
Some seniors need a higher level of care than a caregiver can provide. That's where private duty registered nurses come in. Nurses and caregivers differ in three main ways. Understanding the differences is key so that you hire the correct help.
1. Duties
Registered nurses provide medical care to their clients. This could mean monitoring vital signs, changing wounds, inserting and maintaining catheters, administering medications, or providing end-of-life care. Caregivers provide non-medical care like housekeeping, companionship, and help with ADLs.
2. Education and Training
Nurses need at least an associate degree in nursing and must also pass a certification exam to become a registered nurse. While earning their degree, nurses complete clinical hours, which involves working directly with patients and learning from practicing nurses.
Caregivers, like family members, personal care assistants (PCAs), or home health aides (HHAs) do not need formal training. The only exception being for PCAs or HHAs who receive Medicaid or Medicare funds. Some states require additional training, but it's not as comprehensive as a nurse's training.
3. Cost
Hiring a registered nurse for in-home care costs a lot more than hiring a non-medical caregiver. A non-medical caregiver like an HHA costs an average of $21.75 per hour, while a registered nurse working in-home health care services makes $35.41 per hour on average.5
A caregiver is often enough for seniors who just need help with personal care, managing medications, and other ADLs. Registered nurses are great for seniors who:
Have diabetes
Have severe physical disabilities
Have heart problems
Recently suffered a stroke
Recently had surgery
Need ongoing skilled nursing care to manage an injury or illness
How to Decide if You Need a Caregiver
Your aging loved one likely already has multiple caregivers in their life, but you might be wondering if it's time to create a formal arrangement with a regular caregiver.
Signs Your Loved One Needs a Regular Caregiver
Loved One Signs

You're constantly worried about their wellbeing
The current arrangement is too stressful or time-consuming given your other commitments

Senior Signs

Decline in personal hygiene
New injuries or health conditions
No fresh food in the house
Home is unsanitary
Feelings of isolation or depression
Falling behind on routine house maintenance and paying the bills

Other Signs

Doctor, surgeon, or rehab therapist suggests home care services
If your loved one is showing signs that they need a regular caregiver, but they're resistant to the idea, don't worry. Change is hard, especially as we get older. View our guide on how to talk to your loved one about caregivers for tips about starting the conversation.