SeniorLiving.org is compensated when you click on the provider links listed on this page. This compensation does not impact our ratings or reviews. Read our Editorial Guidelines here to learn more about our review process and to learn more about how we are compensated.
Keeping the mind sharp, and the body ambulatory, means engaging the mind and body in ways that stretches strengths and tests cognitive abilities, and that means everything from socializing to exercising to matching wits against the daily crossword puzzle.
Activities for Active Seniors
Staying physically active is always ideal. Seniors have a wide range of options for doing just that. Here are some common activities for seniors in all walks of life.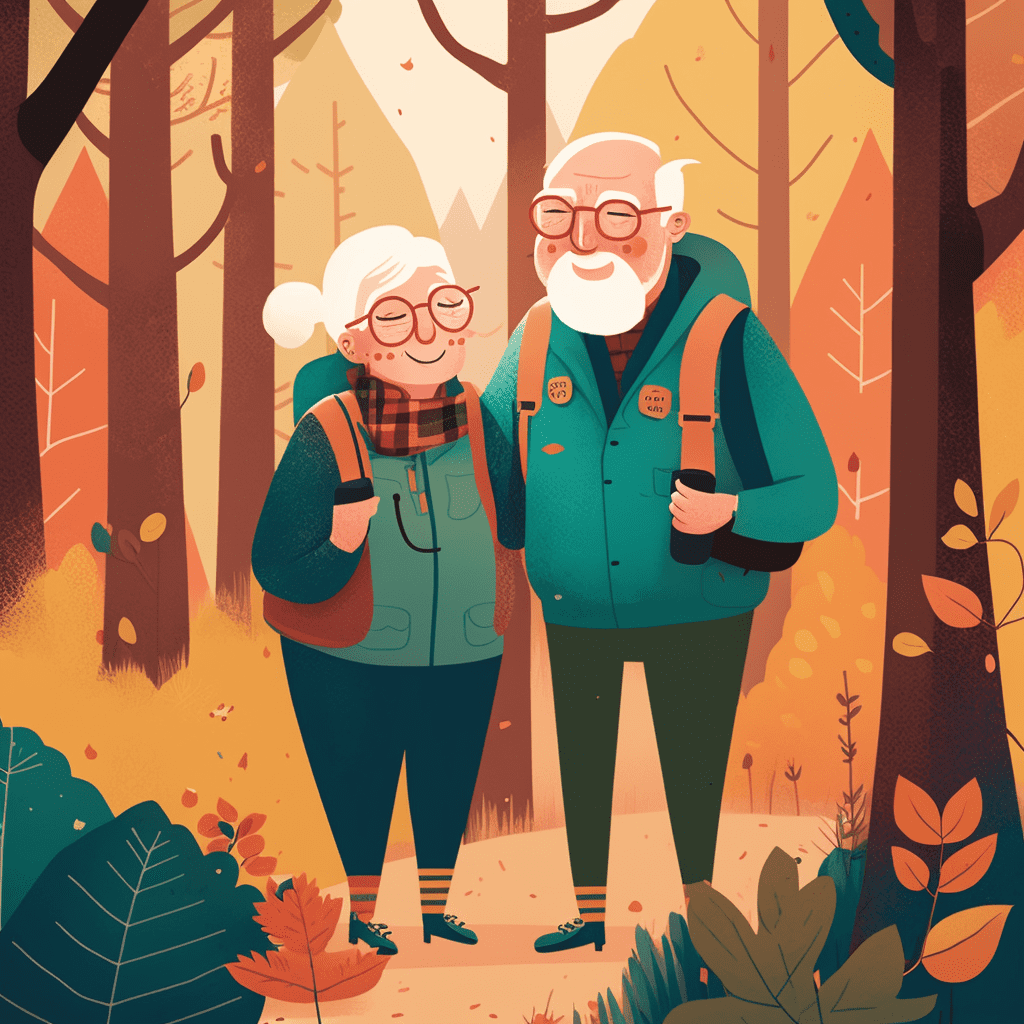 Physical Activities
Seniors who are physically active are often healthy, longer. Follow the advice of your doctor and choose one or more of these activities to keep your body healthy and strong.
Golf – Golf is a low intensity sport that keeps everyone busy. Golf of all types can be an excellent social activity while also giving you exposure to the outdoors. Golfing with a group of friends is a great way to spend a few hours several times a week.
Tennis – Tennis requires a bit of endurance and a lot of determination. However, it provides a solid cardio workout for anyone that's hoping to improve their health. The competition is also a great way to keep the mind agile.
Hiking – In many areas, hiking can be an excellent way to spend time outdoors. It also provides an opportunity to birdwatch or sightsee. What's more, you can choose the level of intensity right for your needs. Some seniors enjoy light walks while others scale mountains.
Camping – In some areas, camping can be ideal. It offers an outstanding opportunity to connect with nature but still keeps you relaxed. It does not have to be too vigorous either.
Swimming – Seniors can enjoy swimming to the fullest. It is a great aerobic exercise that doesn't strain the knees. And, it can be done indoor or outdoor, allowing for year-round enjoyment.
Biking – Biking along area paths is an excellent way to spend time. Bicycles and even tricycles are options here. This is a low stress opportunity to really connect with the outdoors and get in some all important exercise without over exerting yourself.
Self Defense Classes – Many seniors benefit from self defense. Whether for practical needs or just for sport, self defense programs can be an excellent way to stay in shape and remain mentally aware. Choose options such as martial arts and Tai Chi. Many forms exist with options for all intensity levels.
Dance Lessons – Having some fun dancing can be excellent for physical health and wellbeing. Consider ballroom dancing with a partner or take up some line dancing. Numerous other options exist in some areas and all are perfectly suited to a relaxing, healthy level of exercise.
Exercise – Enrolling in exercise programs is an excellent way to stay fit. Choose those that fit your needs. Here are some examples:

For aerobics, consider a running program, Zumba, or water aerobics. This is an excellent way to stay fit and the right weight.
Stretches work for a lower level of intensity and can still provide excellent results. Consider options like Yoga and Pilates.
Weight training can be an acceptable option for most seniors. Consider options that allow you to build strength and muscle mass slowly.
Memory and Mental Activities
Keeping your brain sharp is just as important as keeping your body in good shape. Seniors can choose from a wide range of programs designed to do just that. Here are some suggestions.
Crafts – Crafting can be simplistic or complex. Make usable items to sell or simply give them as gifts. From knitting to creating beautiful wreaths, there are many options here.
Computer Lessons – Enjoy learning how to build websites, code, or just have some fun with a few educational programs. There are plenty of options to consider here.
Art – Art in itself is an enjoyable experience. It may involve everything from painting to pottery. Find a medium you love and then explore it thoroughly. Coloring books are a fantastic, low key way to enjoy a bit of art anytime.
Music – Have you always wanted to learn an instrument? Perhaps you would love to spend some time signing every day. Music is good for the mind and soul.
Trivia – Keeping your wits sharp is a must. A challenging game of trivia with friends could be a good way to accomplish just that. You'll want to spend some time building your intellect, which is an excellent reason to keep learning.
Reading – From mysteries to science fiction, a good book can help anyone to enjoy a higher quality of life. Consider all of the reading opportunities out there that you've passed up. Get caught up or even join a book club.
Games – Having fun with a group of people is always a great way to spend time. There are many games ideal for seniors including:

Crossword puzzles you can do on your own
Bingo with a group
Jigsaw puzzles can allow you to work on them over time
Board games can help you to have a little fun
Card games of all types can be an excellent way for seniors to have fun
Video games are within reach for most seniors and a lot of fun too
Recreation and Leisure Activities
Sometimes the best activities for seniors are those that are relaxing. You've worked hard all of your life and now is a great time to relax.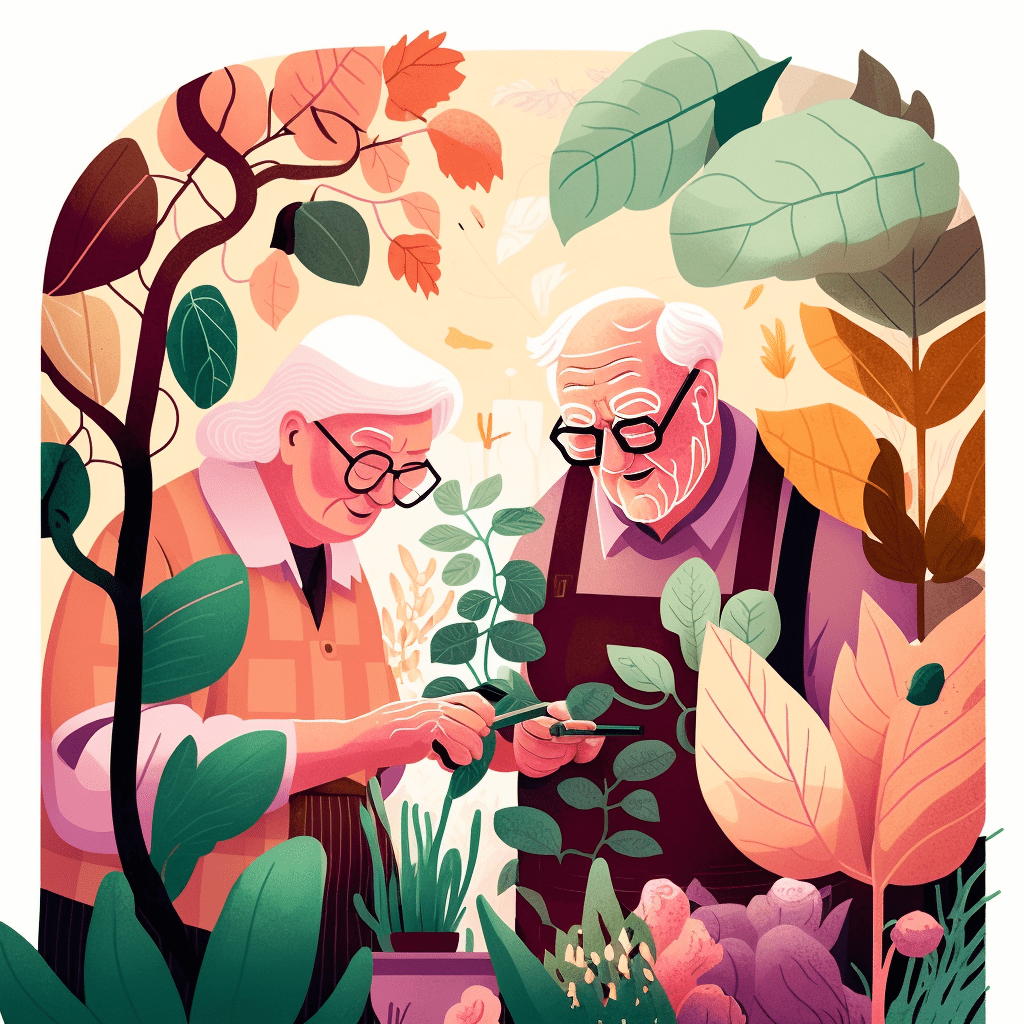 Gardening – Spending a few hours a day in the garden can be exactly what is right for many seniors.
Bus Tours – Even smaller cities often offer these. Taking short trips to various cities is a great way to see the world.
Pets – Many seniors find having pets provides a sense of companionship like nothing else.
Chat Rooms – Online forums and chat rooms are a good way to meet people from around the world right at home.
Cooking – Now may be a good time to start taking a few cooking classes or, if you've cooked all of your life, why not try a few new recipes? Cookbooks and tutorials online help make this easy to do.
Cruises – Seniors love cruises because they are so versatile and packed with everything you need. They can be quite affordable, too.
Dating – Seniors are more than able to date. Meeting new people and experiencing new adventures with someone you love makes life worthwhile.
Fishing – For seniors who love to spend their time out on the boat or sitting on the dock, fishing is fantastic. Some may wish to take on more challenging adventures through a charter.
Watching Movies – It has never been easier to spend time watching movies. You can stream old and newer movies easily or take the time to check out what's happening in the theaters.
Speak With a Senior Living Consultant
Our team of senior living advisors provide free guidance to help you find the right housing option for your needs and budget.
Free Online Classes for Seniors
Activities for Seniors in Assisted Living
For seniors who are living in assisted living locations, there does not have to be a limit to the types of activities you can enjoy. Each location will offer their own set of activities that are available as well as numerous crafts and projects to do on an ongoing basis. Be sure to check into the activities available at any location.
Activities for Seniors with Dementia and Alzheimer's
Those who are suffering from memory-related loss need activities that they enjoy and do not have to learn. Choose activities that are physical, such as swimming or walking to stay physically fit. Seniors in this group may also benefit from activities that are quicker to do, such as playing card games. Bring back memories with older movies.
Activities for Blind Seniors
Those who need vision care often find themselves without much to do. Suddenly, they cannot do the things they love. There are options ranging from music – learn a new instrument – to crafting – learn to knit or crochet without sight. Many activities can become possible by learning a new way to do them.
Activities for Seniors in Nursing Homes
For those in skilled nursing care, activities should be geared towards those that are right for the physical limitations and abilities of the individual. Many are unable to do a lot of physical activities but may enjoy the one-on-one time with friends playing games or watching movies together. It is also possible to enjoy activities such as crafts that can be done without getting out of bed.
Occasion Based Activities for Seniors
Many times, seniors need a bit of one-on-one time to do something brand new or interesting.
Holiday Based Senior Activities
It may be possible enjoy activities like the following for special holidays.
Memorial Day is a day to remember. Activities here may include remembrance style celebrations, movies, and perhaps even storytelling opportunities.
St. Patrick's Day can be a lot of fun. When appropriate, foods and drinks that fit the theme are just right here. There are plenty of Irish recipes to make.
Earth Day offers the opportunity for seniors to have a lot of fun doing things for the planet. This could include planting a window box or tree, spending time recycling, or looking for ways to reuse items through a craft project.
Veterans Day is another day of remembrance. For many men and women, this could be a good time to bring in locals for a visit or watch a few movies.
4th of July offers an opportunity to celebrate. With a patriotic theme, consider fun foods, lots of small, safe fireworks, and a celebration of the country's history. Watching the fireworks is always a good way to spend the time.
Thanksgiving is about family, and whether or not a senior has any, they should be able to enjoy a warm, appropriate meal together. Choose activities like crafts that can help seniors to really get a feel for thankfulness. Special recipes shared, watching the Parade, and perhaps a special dessert makes this day special.
Valentines Day can be playful and fun. Create Valentine's cards to share. Offer some chocolate-themed recipes. Enjoy a bit more of a romantic dinner with candlelight.
Christmas is perhaps one of the most important holidays to celebrate for many. Choose activities that make it memorable such as making gifts to give, writing cards for loved ones, and even baking cookies together.
Mardi Gras is another time to have a celebration. Use a lot of colors, beads, and music to celebrate this holiday.
Halloween is often about the kids, but seniors can have fun decorating, coming up with a few scary recipes, and perhaps even watching a frightful movie or two.
Seasonal Senior Activities
Choose activities that are right for the season. Here are a few ideas to get started with:
In summer, outdoor activities are the best. Spend more time enjoying drinks on the porch. Choose to sightsee now or enjoy water-sports.
For winter, focus more on inside activities, but don't be afraid to go outdoors on warmer days for a brisk walk or to feed the animals.
In fall, enjoy the crispness in the air with a nature walk. Spend time enjoying visits with friends. Traveling now can be less busy and still provide you with the outdoor climate you desire.
Spring is all about enjoying the outdoors and nature. Spend time gardening or prepping a window box. It is also a good time to spend relaxing with friends outdoors, going on a few day trips while the weather is good, and starting a few craft projects for the outdoors.
Find the Right Housing Options for You
Our free housing and care finder uses your unique needs to curate a list of the best options in your area.
Read About Our Panel of Experts
As Editor-in-Chief of the personal finance site MoneyTips.com, Jeff produced hundreds of articles on the subject of retirement, including preventing identity theft, minimizing taxes, investing successfully, preparing for retirement medical costs, protecting your credit score, and making your money last…
Learn More About Jeff Hoyt