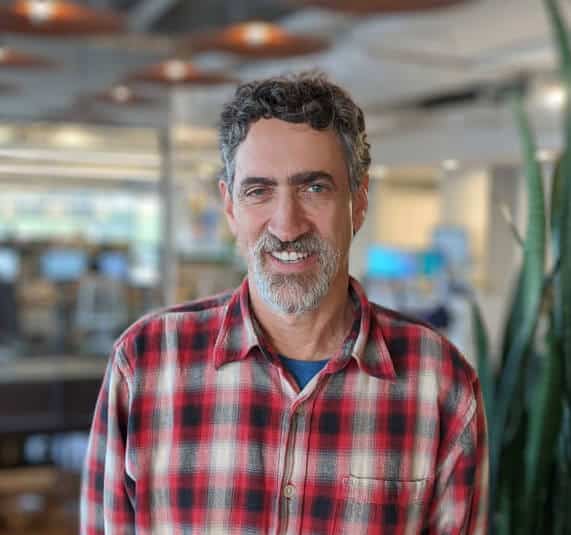 Jeff Hoyt
Editor in Chief
Highlights
Earned a B.A. from Harvard
Nominated for an Emmy
Featured in Reader's Digest, HuffPost & More
Since graduating from Harvard with an honors degree in Statistics, Jeff has been creating content in print, online, and on television. Much of his work has been dedicated to informing seniors on how to live better lives.
As Editor-in-Chief of the personal finance site MoneyTips.com, Jeff produced hundreds of articles on the subject of retirement, including preventing identity theft, minimizing taxes, investing successfully, preparing for retirement medical costs, protecting your credit score, and making your money last through your golden years. Besides simplifying the complexities of Social Security, he has explored how millions of seniors are forced to choose between paying for food and health care, how student loans are hurting this vulnerable demographic, the growth of bankruptcies among seniors, tax credits for the elderly, affordable transportation for seniors, and monitoring that helps the elderly live independently.
Many of his MoneyTips articles were republished on top websites including MSN, AOL, Yahoo, Fox News, and HuffPost, while Reader's Digest named him a financial expert. He's very proud of the work he has done with the HELPS Nonprofit Law Firm explaining how federal law protects Social Security, pensions, disability and VA benefits from legal judgments.
Jeff has collaborated with the Arthritis Foundation and the American Heart Association to provide seniors with accurate, up-to-date information on diagnoses, prevention, and cutting-edge treatments. As Editorial Director of Gayot.com, a luxury lifestyle website, he reviewed restaurants, hotels, and spas around the world as well as wrote about health issues. Jeff has also worked as a television writer/producer from Toronto to Fiji; among the Emmy-nominee's extensive credits is casting the hit CBS-TV show Survivor.
As a member of the Academy of Television Arts and Sciences, Jeff votes for the Emmy awards every year. He is also a member of the Writers Guild of America and Phi Beta Kappa.
Features and Contributions
https://www.rd.com/advice/saving-money/boost-retirement-income/
https://www.foxbusiness.com/features/the-latest-on-social-security
https://www.huffpost.com/entry/retirees-and-tax-refunds_b_9500650
https://bangordailynews.com/2016/03/20/next/heres-how-retirees-can-maximize-their-tax-returns/
https://www.moneytips.com/more-than-half-of-those-who-planned-to-retire-at-age-65-retired-sooner-than-expected/167