As a caregiver, watching your loved one struggle with memory loss is heartbreaking. When it's time to explore care options, it's essential to fully understand memory care, the costs involved, and how to choose the right facility. With the proper memory care, your family member can thrive. In this guide, we'll cover everything you need to know about memory care as you start your research.
What Is Memory Care?
Memory care is a specialized form of care for seniors struggling with memory loss due to dementia, Alzheimer's disease, or other cognitive impairments. Specially trained staff deliver personalized care focused on keeping your loved one comfortable, engaged, and safe.
Memory Care Services and Activities
Services and activities focused on stimulating your loved one cognitively and physically are an essential part of memory care. Keep in mind, each senior has a different level of capability. These activities should provide stimulation, not stress:
Art therapy to increase self-expression
Exercises such as chair yoga or tai chi to improve balance and muscle strength
Music therapy to boost mood and emotions
Crafting such as knitting, coloring, collages, and ceramics for sensory stimulation
Mental health therapy for depression or anxiety
Group walks for social interaction
Games such as bingo, dominos, or checkers to encourage fine motor skills
What Is the Average Stay in Memory Care?
While the average stay in memory care is two to three years, memory loss is a progressive disorder that affects each patient at a different pace. This means the length of stay in memory care can be as short as a few months or as long as a decade. The severity of symptoms, the senior's overall health, and the caregiver's ability to provide proper care to their loved one affect a senior's need for memory care.
Questions to Ask When Choosing a Memory Care Facility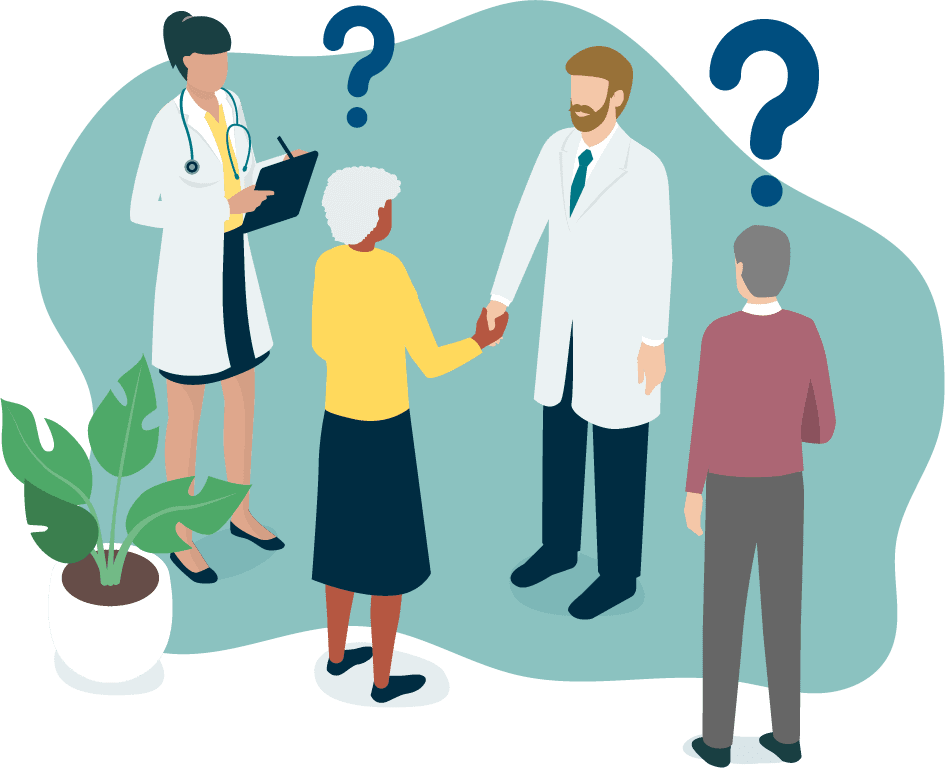 As you interview local memory care facilities, be mindful of these questions and considerations:
What is the staff-to-resident ratio during the day and night?
Is there a medical professional, such as a doctor or nurse, on staff 24/7?
What type of memory care training has your staff received?
Do the residents have dedicated staff daily? Or will the personnel rotate?
What medical services are offered on-site?
What is your pricing structure, and what does it cover?
What types of daily activities are offered?
How is your facility secured?
Do you group residents by cognitive level?
How do you respond when a patient becomes confused or combative?
What does your meal plan offer?
How often do you provide updates on the resident's health and well-being?
Do you perform background checks on all employees?
Memory care red flags you should never ignore:
The facility is not clean, brightly lit, or easy to navigate.
The residents appear unhappy.
The staff does not appear compassionate.
The residents are not properly groomed and dressed.
The staff does not actively engage with the residents.
The facility has violations or complaints.
The admissions policy and facility pricing are not clear.
There are not proper safety protocols in place, such as window locks, smoke alarms, exit signs, and handrails or nonslip material on flooring for fall safety.
There appears to be excessive use of the television to keep the residents occupied.
The staff are unwilling to answer your questions.
Alzheimer's and Other Dementias in the United States
Alzheimer's and other forms of dementia are a lot more common than you might think. Know that if you're seeking memory care for a loved one, you're not alone. Below is a breakdown of the prevalence of dementia in the U.S. based on a 2020 report from the Alzheimer's Association.1
How Much Does Memory Care Cost?
According to Genworth's 2020 Cost of Care Survey, the monthly median long-term memory care cost for a semiprivate room is $7,756, and a private room is $8,821. Memory care costs will vary depending on the level of memory care required, the setting, and the geographical location. For more detailed information on the cost of memory care, visit our state-by-state memory care cost guide.
Did You Know: The need for memory and long-term care is staggering. According to the U.S. Department of Health and Human Services, someone turning 65 today has almost a 70 percent chance of needing some type of long-term care service and support in their remaining years.2
Is Memory Care Covered by Medicare?
Over 50 million seniors aged 65 and over are enrolled in Medicare. Unfortunately, Medicare does not cover everything needed for memory care, and the costs can be significant. Individuals can pay for memory care through private insurance, Veterans Affairs healthcare, or out of pocket.
Memory Care Services Covered by Medicare
Care planning services for people recently diagnosed with cognitive impairment, including Alzheimer's and other dementias

3

Annual wellness visits
Up to 100 days of skilled nursing home care under specific conditions
Prescription medications (under Medicare Part D)
Inpatient hospitalization to treat an illness or injury

4

Hospice care costs directly related to pain relief and symptoms associated with end-stage dementia

5
Memory Care Services Not Covered by Medicare
Long-term care (also known as custodial care)
The "room and board" portion of memory care
Memory Care vs. Skilled Nursing: What's the Difference?
While both skilled nursing and memory care facilities offer 24-hour medical care and assistance with activities of daily living (ADLs), such as personal care and medication management, skilled nursing focuses on short-term care and rehabilitation.
Many times, once a senior is released from the hospital, they require additional care before returning home. Skilled nursing facilities provide in-patient medical care, along with physical, speech, or occupational therapy. Patients in need of post-surgery wound care, physical therapy after a hip replacement, intravenous medications, or speech therapy post-stroke will benefit from skilled nursing.
Memory care is specialized long-term care focusing on patients with memory loss.
What Is the Difference Between Assisted Living and Memory Care?
The major difference between assisted living and memory care is the overall need of the resident. As the name suggests, assisted living is designed to "assist" your loved one. Within assisted living communities, you'll find seniors who remain largely independent. While residents may need help with specific ADLs, they do not require 24-hour medical attention.
Memory care is for seniors living with memory-related challenges such as dementia or Alzheimer's disease. Memory care facilities provide round-the-clock care for seniors experiencing memory loss.
Did You Know: In addition to stand-alone memory care facilities, you can find special care units (SCUs) for memory care in assisted living facilities and skilled nursing homes.6
When to Move From Assisted Living to Memory Care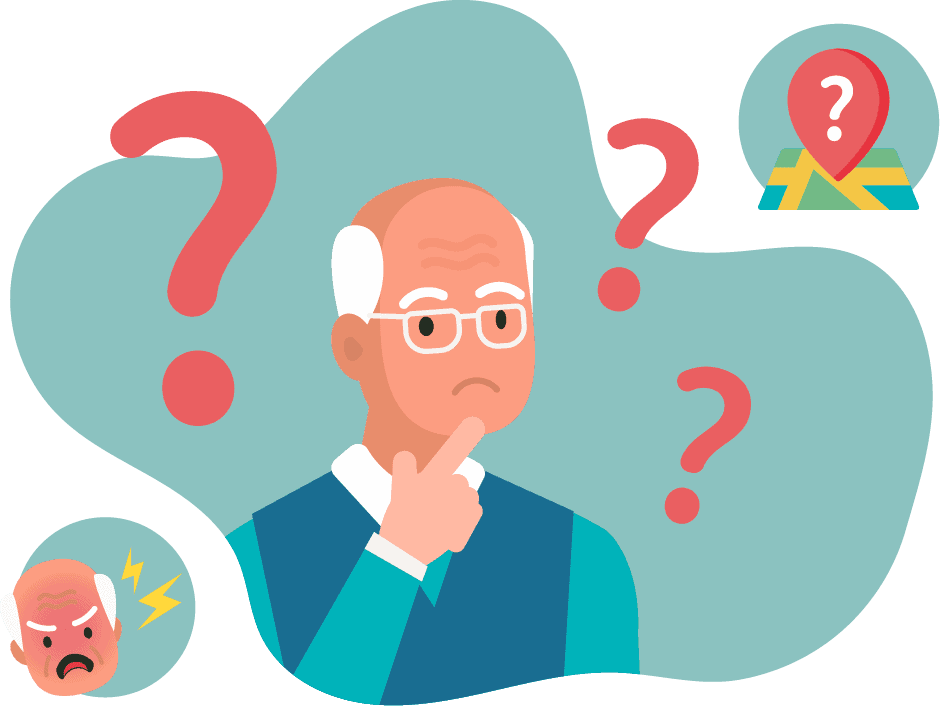 Many older adults make the move from assisted living to a memory care facility as they enter new stages of life and their needs change. But when exactly is the right time to move from assisted living to memory care? It may be time to move your loved one to memory care if they:
Show increased signs of confusion within their daily life
Pose a safety risk to themselves by wandering
Show signs of agitation, aggression, or violence
Neglect their personal care and hygiene
Require care over and above what assisted living care can provide
Finding a Memory Care Facility Near Me
Family members and caregivers can experience immense emotional stress when trying to find the right memory care facility for their loved one. While this is a challenging time, it's important to remember you are not alone. There is an abundance of resources to help during this journey. The U.S. Administration on Aging offers an Eldercare Locator tool to find memory care facilities in your area. You can also check with your state Department of Social Services. We'd also suggest asking your loved one's doctor to see if they have any local recommendations.