LifeStation Medical Alert System Review
SeniorLiving.org is compensated when you click on the provider links listed on this page. This compensation does not impact our ratings or reviews. Read our Editorial Guidelines here to learn more about our review process and to learn more about how we are compensated.
24/7 Monitoring
30-Day Money-Back Guarantee
$32.95/mo. Starting Price
2-Way Communication
SeniorLiving.org is compensated when you click on the provider links listed on this page. This compensation does not impact our ratings or reviews. Read our Editorial Guidelines here to learn more about our review process and to learn more about how we are compensated.
With 3 in 4 retirees hoping to age in place,1 it's more important than ever to find new ways to stay safe. If you're looking for a medical alert system to do just that, you know how many options there are.
LifeStation, one of the more experienced providers on the market, is a family-owned, privately held company that's been around for over 40 years. The provider has multiple monitoring centers that are Five Diamond-certified by The Monitoring Association (TMA),2 an A+ rating from the Better Business Bureau,3 and UL-listed equipment. While LifeStation's prices for top-tier packages are pretty high, and the company doesn't have many add-on features, they do offer a variety of high-quality at-home and on-the-go systems you can rely on.
As SeniorLiving.org's resident tech-expert, I've tested dozens of medical alert systems over the years, and I was excited to see how LifeStation's systems stack up to competitors. For this year's review, I tested the In-Home No Landline and Sidekick systems. Read on for a firsthand look at my experience!
How Does LifeStation Stack Up to the Competition?
LifeStation offers medical alert systems with fast response times at affordable prices. However, if you are looking for specific accessories or more high-tech features, you may be a little disappointed with what LifeStation has to offer. Check out our top-rated medical alert providers below to compare your options and choose the best system for your needs.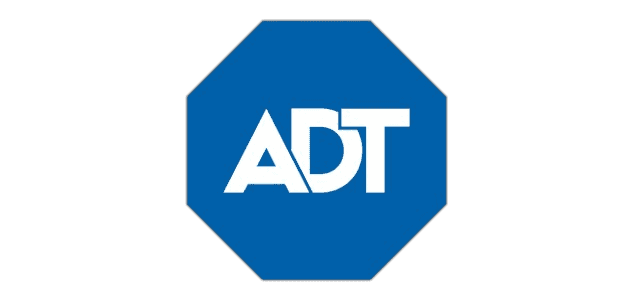 Pros About LifeStation
Well-established company: LifeStation has over 40 years of experience in the business, so you can trust its reputation and products.
No contracts and a 30-day, money-back guarantee: You can try out your system without any risk. If you realize it's not a good fit for your needs or lifestyle, you can cancel service anytime down the line for a prorated refund.
Variety of systems: LifeStation offers everything from a basic in-home system to a unique smartwatch, so you can find the right system for your needs.
Features: LifeStation's Find My Loved One feature and Alexa-pairing technology make its products smart home-friendly. You can locate the user at any time with your phone or Amazon Echo — perfect for family members or caregivers.
Cons About LifeStation
Limited accessory options: There aren't too many bells and whistles to add, such as medication reminders, activity sensors, or other high-tech features that some companies offer. If you're looking for lots of add-ons, check out our review of Alert1.
No landline option: When I spoke to a representative, he confirmed that they no longer sell the At Home Landline system.
Activation fees: While LifeStation does not charge equipment fees, they do charge $99.95 activation fees for three of their four products.
Overview of LifeStation
The Buying Experience
LifeStation's prices and product features are clearly listed online, but if you have questions or prefer to talk with someone before purchasing, you can easily reach LifeStation representatives by phone. Customer reviews often mention that LifeStation's representatives are personable, patient, and helpful. I had a few questions, so I decided to give LifeStation a call.
FYI: The average response time in the medical alert industry is 15-45 seconds. LifeStation's average response time is 20 seconds, so they're on the fast side for the industry!
After dialing in and listening to a piano concerto for a few minutes, I was connected to a friendly representative named Corey. There was no sales pitch, and Corey answered my questions patiently. I asked Corey how much fall detection costs, and he let me know it was an additional $6 to $12 per month, depending on the system. I also wanted to know LifeStation's average response time. Corey said their average response time is just 20 seconds after you press your help button. Impressive! Some providers I've reviewed, including Life Alert, have average response times of two minutes, so LifeStation is faster than many of its competitors.
Setting Up My System
In-Home No Landline Setup
My In-Home No Landline package came with a square base station and small help button that can be worn as a bracelet or necklace. The setup for my system was easy; it was basically a plug-and-play. I turned on the on/off switch at the bottom of the base station, plugged the unit's power cord into an outlet, and that was it! It took about two minutes for the base to find the cellular connection, and then it was ready to use.
Setup advice: The best spot to set up your in-home system is typically in a high-risk area or a central location of the house, like on the nightstand or in the living room.
To test my system, I put on my wearable help button and pressed it. An electronic emergency sound came through the speaker. Then, it took about 20 seconds for a loud voice to identify herself as a LifeStation operator. I told the operator that I was just testing the system, and she said I was welcome to test as much as I needed. I tried the same test again with the pendant in a room farther away from the base station to test the coverage range. I found the two-way speaker sufficiently loud, and I could hear the operator without moving closer to the base station.
Sidekick Setup
To set up the Sidekick mobile unit, I plugged in the charging cradle, placed the unit on the charger, and pushed the power button for an initial three-hour charge. I knew the unit was fully charged when the battery light stopped blinking red. To test the unit after it was done charging, I pressed the silver SOS button on the front of the pendant. I heard a sound alerting me that a call was in progress and was connected to a live operator in no time.
FYI: LifeStation's pendants are water-resistant, so you can take them right into the shower and bath.
Contracts and Warranty
LifeStation offers a lifetime warranty for all equipment that covers normal wear and tear and product defects. If the system is damaged or lost, you'll have to pay for the replacements. If you buy the protection plan for $5 per month, you'll receive two complimentary help button replacements or one system replacement every year. LifeStation doesn't have long-term contracts, so you can cancel your service at any time.
LifeStation Systems at a Glance
| Specs | In-Home No Landline | Sidekick | Sidekick Smart | Luxury |
| --- | --- | --- | --- | --- |
| Starting price | $32.95 per month | $37.95 per month | $43.95 per month | $43.95 per month |
| System type | In-home cellular | On-the-go cellular | Cellular smartwatch | Sidekick + jewelry pendant |
| Range | 600 feet | N/A | N/A | N/A |
| Two-way speaker | Yes | Yes | Yes | Yes |
| Fall detection | $12 per month | $6 per month | N/A | $6 per month |
| Location tracking | No | Yes | Yes | Yes |
| Equipment protection plan | $5 per month | $5 per month | $5 per month | Not covered |
| Water-resistant equipment | Yes | Yes | Yes | No |
LifeStation System and Product Details
In-Home No Landline
Cost
Starting at $32.95 per month, the In-Home No Landline unit is an affordable medical alert system that doesn't require a landline. For comparison, Medical Guardian's monthly prices start at $37.95 for the Home 2.0, a cellular at-home system, so LifeStation is on the more affordable side.
Equipment
In-Home No Landline comes with a wearable help button and a base station with a two-way speaker. One of the advantages of this system is that the base station can be put anywhere in the home regardless of where the phone jack is, as it runs on a cellular connection instead of a landline. This system works well for homebodies, older adults who don't have a landline, and those who want the freedom to easily move the system anywhere in the house.
Service and Monitoring
This system runs on AT&T's cellular connection, so make sure that AT&T has reliable service in your area. LifeStation's monitoring center offers 24/7 support, so all you need to do in an emergency is press the help button on your pendant or base station. During my tests, I had no trouble connecting to the monitoring center throughout my home, and I found that the operators were always friendly and quick to help.
Sidekick
Cost
The Sidekick system starts at $37.95 per month, comparable to other mobile units on the market. For instance, Aloe Care Health's prices for a mobile system start at $29.99 per month, while Medical Alert charges $42.95 per month.
Equipment
The Sidekick is best suited for on-the-go users or families who want to keep track of their loved one's whereabouts. The Sidekick pendant is bigger than the At Home pendant, weighing under two ounces (like an egg) and measuring a few inches long. It's an all-in-one system with a built-in microphone, speaker, and emergency help button, so there's no base station or other equipment required except a charging cradle. You can wear the system like a necklace or put it in your pocket or purse. During my testing, I noticed Sidekick was smaller and more compact than some other mobile units, which I appreciated. I tucked the pendant into my sweater, and it was barely noticeable!
Service and Monitoring
The unit is equipped with GPS, Wi-Fi, and AT&T cellular technology to update your location in real time, so help can be dispatched no matter where you are. The unit's batteries last for a full five days, meaning you won't have to worry about charging it all the time. Plus, it has voice prompts and will vibrate to alert you when it's time to charge the system.
Pro Tip: LifeStation offers perks like free shipping or a free month of service if you pay for your system quarterly or annually instead of monthly.
Sidekick pairs with LifeStation's Find My Loved One feature, which lets family members locate you by sending LifeStation a quick text. LifeStation will respond with your exact location pinpointed on a map. Best of all, this feature works with Amazon Alexa devices. All a user has to do is download an app called Alexa Skill and tell their Alexa-enabled device, "Alexa, locate Mom." These high-tech features make it easy for family members and caregivers to keep an eye on their loved ones without much extra effort.
Luxury
At $43.95 per month, the Luxury is a recently added system that combines the Sidekick medical alert system with a jewelry pendant and chain. Women who want an attractive and discreet casing for their medical alert will love this option. Both the chain and the case, which includes a lapis blue resin stone in its center, are brass. Rest assured that it offers all of the safety functions and features as the Sidekick system.
Sidekick Smart
Cost
Sidekick Smart, LifeStation's latest smartwatch system, starts at $43.95 per month. I'll be honest: This is fairly expensive compared to other popular smartwatch systems on the market. For comparison, Bay Alarm Medical's monthly rates for a similar smartwatch start at just $34.95, plus a one-time $159 equipment fee.
Equipment
I was excited to see that LifeStation added Sidekick Smart to their lineup, as more and more companies are offering high-tech smartwatch systems. Sidekick Smart is a touch-screen watch that can track your steps and monitor your heart rate, making it an excellent option for active seniors. The system is water-resistant, with Bluetooth technology and a built-in two-way speaker. If you're hesitant to purchase a medical alert system because of the way it looks, know that Sidekick Smart is a discreet solution. It looks exactly like a regular watch, so no one will know it's a medical alert system!
Service and Monitoring
Sidekick Smart runs on AT&T's network with GPS and Wi-Fi tracking. That means help can be sent no matter where you are, whether you're taking a jog, golfing, or running errands. If you need assistance, simply tap the "emergency call" button on the touch screen or hold down the knob on the side of the watch to connect to the monitoring center.
Add-on Features and Accessories
Most of LifeStation's add-ons are typical for the industry. Though they don't offer more techy features like medication reminders, activity sensors, or a mobile app, they offer all of the essentials to keep you protected.
Fall detection
According to a study by the CDC, 36 million older adults experience a fall every year.4 For this reason, I think automatic fall detection is the most important add-on to consider. A fall detection pendant will automatically detect if you fall and send an alert to the monitoring station, even if you're unconscious or unable to press your help button. LifeStation's fall detection pendant costs $6 per month for the Sidekick and Luxury and $12 per month for the In-Home system.
Lockbox
If a first responder or family member needs to enter the house during an emergency and doesn't have a key, this lockbox makes it easy. Instead of breaking down the door, causing expensive property damage, they will receive a code to unlock the LifeStation lockbox and retrieve a key. LifeStation charges $2.95 per month for this lockbox.
Protection plan
With this protection plan, you won't have to pay the full price for lost or damaged equipment, which could save you hundreds of dollars. For $5 per month, you'll be eligible for two help button replacements or one system replacement every year.
Wall button
Designed for the In-Home system, the button adheres to a wall. Place it in a high-risk area for extra protection. The wall button costs an additional $2.95 per month.
Additional help button
This extra button is available for you or another member of your household. It comes with either a lanyard to wear around the neck or wristband. The one-time cost is $3.95.
Papa Pals
Trained and vetted assistants are available to help virtually with tasks like setting up appointments or grocery shopping. The cost is $5 per month.
The Bottom Line on LifeStation
LifeStation offers products built for solid, straightforward performance. The equipment is simple and user-friendly. Customer testimonials speak to the company's fast response times, kind and compassionate representatives, and the peace of mind these systems offer. While most of the systems aren't exactly stylish, LifeStation focuses on the features that matter for keeping you safe, like fast response times, location tracking, and 24/7 professional monitoring. Plus, LifeStation offers a new smartwatch system for active older adults. With over 40 years of experience in the industry, LifeStation will surely be around for years to come, keeping you safe as you age in place.
Our Methodology
When testing medical alert systems, our team evaluates several key decision-making factors that users should consider when shopping for a system. These factors include reliability, ease of use, customer service, price and value, average response times, and features available. We test every system to give our readers a hands-on look at the product. We also request feedback from older adults about the systems whenever we can. Then, we use all of our research and testing to give each company a star rating out of five so that readers can easily compare systems. Want to learn more? Read our medical alert system methodology guide, which details our review process.
Frequently Asked Questions About LifeStation
As SeniorLiving.org's tech expert and editor, Taylor has years of experience reviewing products and services for seniors. She is passionate about breaking down stigmas related to seniors and technology. She loves finding innovative ways to teach seniors about products and…
Learn More About Taylor Shuman
Linda earned her Master's degree in Occupational Therapy from Tufts University and has assisted 10,000+ seniors throughout her 25-year career. She specializes in home health care and fall prevention for seniors and has nearly three decades of experience recommending medical…
Learn More About Linda Schlenker