Life Alert Medical Alert System
SeniorLiving.org is compensated when you click on the provider links listed on this page. This compensation does not impact our ratings or reviews. Read our Editorial Guidelines here to learn more about our review process and to learn more about how we are compensated.
30+ Years in Business
A+ BBB Rating
<20 Second Avg. Response Time
$49.95 Starting Price
SeniorLiving.org is compensated when you click on the provider links listed on this page. This compensation does not impact our ratings or reviews. Read our Editorial Guidelines here to learn more about our review process and to learn more about how we are compensated.
As an industry leader since 1987, Life Alert is one of the most recognizable medical alert providers in America. Most people are familiar with the name, or at least their iconic commercials. In an industry full of new brands and services, a familiar name with long-term experience goes a long way.
Life Alert's rates are expensive, ranging from $49.95 to $89.95 per month. This is about $30 to $40 more per month than the industry standard. However, Life Alert offers impressive monitoring services and some of the fastest response times in the industry. If you're looking for the peace of mind that comes with a company backed by decades of experience, Life Alert is a viable option. We'll get into all the details of Life Alert's products and value, with everything from pricing to money-saving tips, below.
Pro Tip: If you're looking for a provider with affordable rates, advanced features, and caregiver monitoring, Life Alert may not be the best choice for you. Check out our Bay Alarm Medical's systems for better prices, high-tech features, and plenty of caregiver features.
Life Alert at a Glance
Over 30 years in the industry
Response times of 15 to 20 seconds
Company-owned dispatch center
Professional installation
Prices ranging from $49.95 to $89.95 per month
Three-year contracts
In-home and on-the-go systems
The Fast Facts: Life Alert's Equipment and Pricing
Product
Function
Price
Features
Master Unit
In-home system

Only System: $49.95 per month*
One Add-on Device: $69.95 per month
Two Add-on Devices: $89.95 per month

Fully-waterproof pendant
Three-day back-up battery
Built-in two-way speaker
800-foot range from base unit

Mobile + GPS
Add-on: On-the-go monitoring device
$20 per month**

Small, compact, and waterproof
Nationwide coverage
10-year battery life
Built-in two-way speaker

Help Button
Add-on: Emergency alert device
$20 per month**

Easy-access button
Waterproof with two-way-speaker
10-year battery life
* Master Unit must be bundled with add-on devices in most cases.
** Device can't be purchased as a stand-alone system. It must be bundled with the Master Unit.
Looking for a More Affordable System? Check Out These Quality Alternatives
Life Alert is one of the most trusted names in medical alert systems, but there are several more affordable options with newer tech available. When shopping for a medical alert system, remember to examine your specific needs and budget. While you should never take risks with your health, you also shouldn't pay for equipment or services you don't need. So, if you're not set on Life Alert, here are a few of the best alternatives we have reviewed.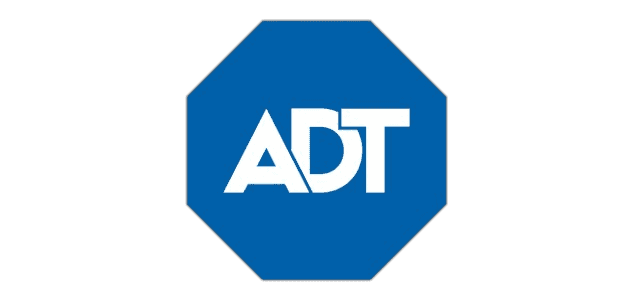 A Closer Look at Life Alert's Systems and Value
Life Alert offers one main system, the Master Unit, and two add-on devices: the Mobile + GPS unit and the Help Button. Unlike most medical alert providers, which have stand-alone systems, Life Alert typically requires customers to bundle their products together. Every customer is required to purchase the Master Unit, and it must be bundled with one of the add-on devices for $69.90 per month or both for $89.95 per month. In select cases, you can purchase the Master Unit on its own for $49.95 per month, but you'll need to get special approval from a Life Alert representative to get this plan.
Did You Know? Life Alert is so confident in its service that if a customer should pass away because they didn't receive emergency aid in time, Life Alert will offer a full refund for the service.
The Master Unit
The Master Unit is Life Alert's standard, in-home system featuring a base unit and a pendant. It costs $49.95 per month on its own, but as we've mentioned, most customers are required to bundle it with one or both of Life Alert's add-on devices. Bundles start at $20 more per month, so you'll get more value when you bundle instead of purchasing the Master Unit on its own. The base unit has an emergency button, a two-way speaker, and a 72-hour backup battery. The pendant, which can be worn around the neck or wrist, is waterproof, so you can wear it in the shower or bath. It also features a 10-year battery — no charging required! The pendant has a good signal range of 800 feet from the base unit (for comparison, LifeFone's range is 600 feet, and ResponseNow's range is 500 feet), but it does not have automatic fall detection.
Since Life Alert's Master Unit operates independently from a landline or a cellular network, a Life Alert technician must install the unit and any other devices. There is a $197 fee for delivery and installation, one of the most expensive installation fees we've seen. However, having a professional set up your system and walk you through how to use it does add to the peace of mind.
Add-on Accessories: Pricing and Features
As previously mentioned, you'll typically have to bundle Life Alert's Master Unit with one or both of its add-ons. So you'll need to decide: Do you want an on-the-go unit, a wall button, or both with your in-home system?
Mobile + GPS
Life Alert's Mobile + GPS device is a good option for those who want to take Life Alert's monitoring on the go. It costs $20 per month to add the Mobile + GPS device to your Master Unit, which is around $10 to $20 cheaper than Medical Guardian's monthly rates and Medical Alert's prices for on-the-go systems. It will work wherever a GSM cell phone is available. Unlike its competitors that rely on a single big-name carrier like AT&T or Verizon, Life Alert utilizes service from multiple carriers, so it offers great coverage almost everywhere.
FYI: Life Alert offers the Master Unit by itself for $49.95 per month under exclusive circumstances. In these cases, the sales specialist will need a manager to approve the sale.
The device's battery lasts for 10 years and doesn't require a charge. On-the-go GPS units from other companies we've reviewed, like MobileHelp have batteries that last only a few days, so Life Alert's battery life is a game-changer. The Mobile + GPS device can be worn or carried anywhere convenient for the user, whether as a necklace, in a pocket, or on a belt clip. During an emergency, just press the help button on the unit and use the built-in speaker to communicate with a live operator. Thanks to GPS technology, Life Alert will pinpoint your exact location and send help straight away.
The Help Button
The Help Button is one of our favorite Life Alert add-on devices. It's a waterproof, red button with a two-way speaker. Other competitors offer emergency button add-on devices, but not many have two-way speaker capabilities. The adhesive allows you to place it anywhere it's needed, and the battery lasts up to 10 years. Thanks to the waterproof design, it's great for places where falls are more likely to happen — especially in the shower. Bundling the Help Button with your Master Unit and the Mobile + GPS device will give you the most well-rounded Life Alert package with complete protection no matter where you are.
Emergency protocol: When you press the Help Button, it sends an alert to Life Alert's monitoring center. From there, a trained responder will speak with you and dispatch the proper emergency services.
How to Get the Best Deal With Life Alert
During our research, we found that Life Alert wasn't offering any promotions or deals, but it never hurts to ask a representative when ordering your system! To get the most bang for your buck, we'd recommend bundling the Master Unit with the Mobile + GPS unit and Help Button if your budget allows. It will cost you $20 per add-on. Many mobile units from other providers cost $30 to $40 on their own, so you'll basically be getting both add-ons for the price of one mobile unit. However, the total cost ($89.95 per month) is pretty steep. If you're not totally sold on Life Alert or you're on a tight budget, we'd recommend considering other top medical alert systems to get a better deal.
Is Life Alert Right for Me?
Here are some questions to help you determine whether or not Life Alert is right for you.
Does Life Alert fit in your budget?
This is probably the most critical factor to consider, as Life Alert's services are on the pricier side for the industry. Its bundles range in price from $69.90 to $89.95 per month, depending on the package. You should also keep in mind that there is a one-time shipping and installation fee of $197 for each package, which is one of the highest installation fees we've seen.
Do you need fall detection or other add-ons?
All of Life Alert's devices have essential features like long-lasting batteries and two-way speakers, but they don't currently offer extra features like fall detection, jewelry pendants, or activity tracking. If you're looking for those bells and whistles, visit our Bay Alarm Medical review or our Aloe Care Health review.
Are you all right with a three-year contract?
All new Life Alert customers must sign a three-year contract. Month-to-month plans become available after the initial three years, but if you're looking to avoid a long-term contract, Life Alert may not be the right choice for you.
Did You Know? According to Life Alert, the company's systems save a life every 11 minutes.
Final Thoughts on Pricing and Value for Life Alert
With over 30 years of experience and arguably the most recognizable name in the industry, Life Alert offers peace of mind to older adults and their families. While its monthly rates and installation fees are very high and a three-year contract is required, Life Alert is a solid option for simple, reliable protection. You'll be able to count on these devices for years to come, so if Life Alert fits your budget, it's worth considering. Read our 2023 Life Alert review to learn more about this provider.
Frequently Asked Questions About Life Alert
Is Life Alert waterproof?

Original Medicare (Part A and Part B) does not cover Life Alert or any other medical alert system. Some Medicare Advantage plans may provide coverage for medical alert systems like Life Alert. If you have a Medicare Advantage plan, give your carrier a call to see if benefits are available.

What is the return policy for Life Alert?

According to one of Life Alert's customer service representatives, you can only return the system within the first couple of business days before getting locked into the three-year contract, and the return is only possible if the system is shipped to you. In some locations, Life Alert will send a technician to your home with the contract. If a technician delivers the system, there is no return window.

Do you have to have internet for Life Alert?

No, internet or Wi-Fi is not required to use Life Alert.
Read About Our Panel of Experts
As Editor-in-Chief of the personal finance site MoneyTips.com, Jeff produced hundreds of articles on the subject of retirement, including preventing identity theft, minimizing taxes, investing successfully, preparing for retirement medical costs, protecting your credit score, and making your money last…
Learn More About Jeff Hoyt