Lifeline Medical Alert System
SeniorLiving.org is compensated when you click on the provider links listed on this page. This compensation does not impact our ratings or reviews. Read our Editorial Guidelines here to learn more about our review process and to learn more about how we are compensated.
$29.95/mo. Starts At
20 sec. Average Response Time
30-Day Full Refund Guarantee
AT&T Cellular Network
SeniorLiving.org is compensated when you click on the provider links listed on this page. This compensation does not impact our ratings or reviews. Read our Editorial Guidelines here to learn more about our review process and to learn more about how we are compensated.
As the first company to offer medical alert systems in America, Lifeline has nearly 50 years of experience protecting older adults and providing peace of mind to their families. The company currently offers three medical alert systems: the HomeSafe Standard, HomeSafe with AutoAlert, and the On the Go mobile system. Starting at a monthly cost of $29.95 per month, you'll find that Lifeline's at-home and on-the-go plans are typically $2 to $10 more expensive than the competition, including Bay Alarm Medical's prices and Medical Alert's monthly rates.
However, in our Lifeline review, we found the extra costs to be well worth it, as their systems are user-friendly, simple, and offer reliable protection without unnecessary bells and whistles. We'll cover everything you need to know about Lifeline below, from pricing and value to finding the best deals.
Lifeline at a Glance
✔ Waterproof, wearable pendants
✔ Well-known medical alert system provider
✔ Two-way voice communication
✔ Landline and cellular options
✔ AT&T cellular connectivity
✔ Month-to-month contracts
✔ 24/7 monitoring with all packages
✔ Lifeline Cares mobile app
✔ Auto Alert fall detection available
The Best Affordable Alternatives to Lifeline
With decades of trusted service and extra features like the Lifeline Cares mobile app, Lifeline is a great choice for older adults in need of a medical alert system. That said, there are several other providers with lower monthly rates and higher-tech systems. Be sure to check out some of the top-rated medical alert system brands that we have reviewed.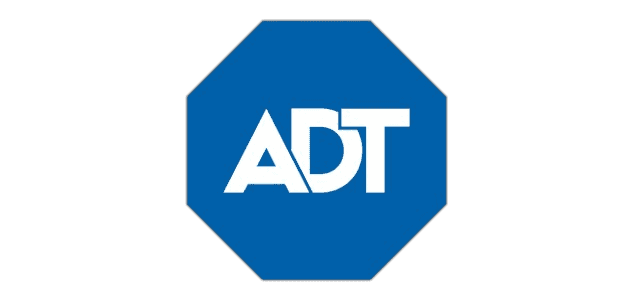 The Fast Facts: Lifeline Equipment and Pricing
At first glance at the chart below, you probably noticed that Lifeline tacks on many extra fees for activation, equipment, shipping, and installation. But here's the good news: If you give Lifeline a call, the representatives may waive some of these fees (typically shipping and activation).
Lifeline product
Monthly price
Activation fees
Equipment fees
Shipping and Installation fees
HomeSafe Standard
Landline: $29.95 per month
Cellular: $43.95 per month
$50
None
Self-install: $24.95
Professional installation: $99
HomeSafe with AutoAlert
Landline: $44.95 per month
Cellular: $58.95 per month
$50
None
Self-install: $24.95
Professional installation: $99
On the Go
$49.95 per month (Cellular only)
None
$99.95
Self-install: $24.95
Professional installation: $99
A Closer Look at Lifeline Systems and Value
HomeSafe Standard
The HomeSafe Standard is Lifeline's lowest-priced option, starting at $29.95 per month for the landline model. it costs the same as entry-level LifeFone systems and a bit less than LifeStation models, so it's fairly priced for  the industry.
The system comes in both a landline and cellular model. At $43.95 per month for the cellular option, we'd recommend going with the landline model to save nearly $14 every month, as the cellular system doesn't add much extra value.
Did You Know? All Lifeline systems come with access to the Lifeline Cares mobile app at no extra cost. This app lets family members and caregivers monitor the status of the user's devices, create a personalized care plan for emergencies, and share notes and information with other family members.
HomeSafe with AutoAlert
HomeSafe with AutoAlert is a step up from the Standard system, as it comes equipped with automatic fall detection. Fall detection is an essential feature for many users, as older adults are at high risk for falls. If you fall, the fall detection pendant automatically detects it and calls for help, even if you can't press your help button. For $44.95 per month, that means you'll pay an extra $15 per month for fall detection compared to the Standard system. This is on the pricier side, as fall detection from other companies is around $5 cheaper per month. To compare a few more affordable fall detection options, head to our latest ADT Health review and Medical Guardian review.
On the Go
Of all the Lifeline medical alert systems, the On the Go mobile device offers the most value and high-tech features. Priced at $49.95 per month, it's $9 cheaper than the cellular HomeSafe with AutoAlert system. Unlike the HomeSafe models, On the Go is an all-in-one wearable system that you can use both on the go and in the house, so it comes with more versatility at a better price. The device can be worn as a necklace, so you'll be covered wherever you go, whether at the grocery store or on a road trip. As long as you're in an area with reliable AT&T service, you're set.1 The system has automatic fall detection and five different types of location-tracking technology. No matter where you are, you can access help right away, even if you can't press your help button after a fall. The pendant also comes with a built-in two-way speaker and a help button for quick and easy communication.
For users that spend a good amount of time outside the home, this is the system we'd recommend if you're set on Lifeline. However, if you're on a tight budget, there are more affordable mobile systems to consider. Companies we've reviewed, like Bay Alarm Medical and MobileHelp, offer similar on-the-go systems for around $12 to $20 cheaper per month; however, keep in mind that other mobile systems might not be all-in-one systems, as lightweight, or equipped with fall detection like Lifeline's On the Go.
Add-On Accessories: Pricing and Features
Add-on equipment
Price
Recommended for
Features
Voice Extension
$10 per month
– Medium to large homes
– Two- or three-story homes
– Only need for in-home systems
An extra base unit that can be placed anywhere to extend your range of communication in the home
Key Lockbox
$29.95 (one-time fee)
– All users
Secure key lockbox that gives first responders access to your home in the event of an emergency
How to Get the Best Deal With Lifeline
Lifeline runs deals throughout the year to help you save. Some deals might not be advertised online, so be sure to call Lifeline's customer support line to ask a representative about any ongoing promotions or current deals.
You can do a few other things to get the best value and save the most money on your Lifeline service. These include:
Order your system over the phone. As we've mentioned, Lifeline adds several extra fees and upfront costs to start your service. While this is pretty standard with most companies, you can typically get a few of those fees waived if you call to speak with a representative. If you skip this step and go straight to ordering online, you'll likely be stuck paying all of the fees.
Choose self-installation. Medical alert systems are designed to be simple to set up and use, and Lifeline does a great job of ensuring that the setup process for all of their alert systems does just that. While the company offers a professional installation option for $99, there's typically no need for it. Every package comes with a detailed instruction manual, and customer service can answer any additional questions you may have during setup. You'll still have to pay a $24.95 self-installation fee, but you'll save around $75 by choosing the DIY option instead of professional installation.
Go with a landline option for in-home systems. For the HomeSafe Standard and HomeSafe with AutoAlert packages, you can save around $14 per month by choosing the landline option instead of cellular. If you have a landline, the connection will be just as, if not more, reliable than the cellular system. The main advantage of the cellular system is that it doesn't need to be plugged into a phone jack, so you have more freedom about where to set it up. If that flexibility is worth the extra $14 to you, then you'll want to choose the cellular system instead.
Is Lifeline Right for Me?
Now that you know more about Lifeline, you might wonder, "Do I need a medical alert system?" Let's take a look at the stats. According to the National Council on Aging, 1 in 4 American adults over the age of 65 suffer from a fall every year, and falls are the leading cause of both fatal injuries and non-fatal trauma-related hospital admissions for seniors.2
Having a medical alert system that lets you to call for help with the press of a button could save your life. Maybe you're thinking, "But I have a cell phone and a landline, so I could just call 911." While that's great, 80 percent of falls happen in the bathroom,3 where you're far less likely to be able to reach the phone. Fortunately, all help buttons from Lifeline's medical alert systems are waterproof, so you can call for help, even if you fall in the shower.
Final Thoughts on Pricing and Value for Lifeline
If you're looking for a medical alert company with decades of experience in the industry, Lifeline is a great option. There's an added level of reassurance knowing that the company has been serving seniors and their families for nearly 50 years. Plus, their parent company, Philips, is an industry leader in several areas of health technology. As I mentioned earlier, Lifeline's systems are on the pricier end compared to other companies in the industry. Still, the reliable technology, fall detection options, and user-friendly equipment make the price worth it. Plus, they offer a companion mobile app called Lifeline Cares that lets family members and caregivers check on the status of the user's devices and share notes with other loved ones. However, if you're searching for other high-tech features like activity tracking, a smartwatch system, or stylish jewelry pendants, you may want to look at other top medical alert systems. Overall, Lifeline systems are simple and reliable, so if you want a system that doesn't overcomplicate things, they're a solid choice.
As Editor-in-Chief of the personal finance site MoneyTips.com, Jeff produced hundreds of articles on the subject of retirement, including preventing identity theft, minimizing taxes, investing successfully, preparing for retirement medical costs, protecting your credit score, and making your money last…
Learn More About Jeff Hoyt
Linda earned her Master's degree in Occupational Therapy from Tufts University and has assisted 10,000+ seniors throughout her 25-year career. She specializes in home health care and fall prevention for seniors and has nearly three decades of experience recommending medical…
Learn More About Linda Schlenker