Published March, 2021
Don't settle when selecting caregivers for loved ones who are hard of hearing. In-home nurses that are inexperienced with the deaf or hard of hearing may keep seniors physically safe, but lack the ability to support mental and emotional health. Older adults are more likely to thrive when they can communicate easily with a caregiver.
The use of masks during COVID-19 highlights one way that caregivers inexperienced in working with the hard of hearing can create challenges. Ordinary masks cuts off the ability for the deaf and hard of hearing to lipread others and decipher facial expressions. Deaf-friendly caregivers noticed the issue and took it upon themselves to experiment with accessible masks. (We say "experiment" and not full-on "switch" since transparent masks can dampen sound. This possible tradeoff doesn't work for each person.1)
This guide takes you through selecting a caregiver whether your loved one is hard of hearing or has total hearing loss. We also include information on organizations and services that can help. Last but not least, we offer advice for caregivers or skilled nurses who might not have experience with people who are hard of hearing.
Table of Contents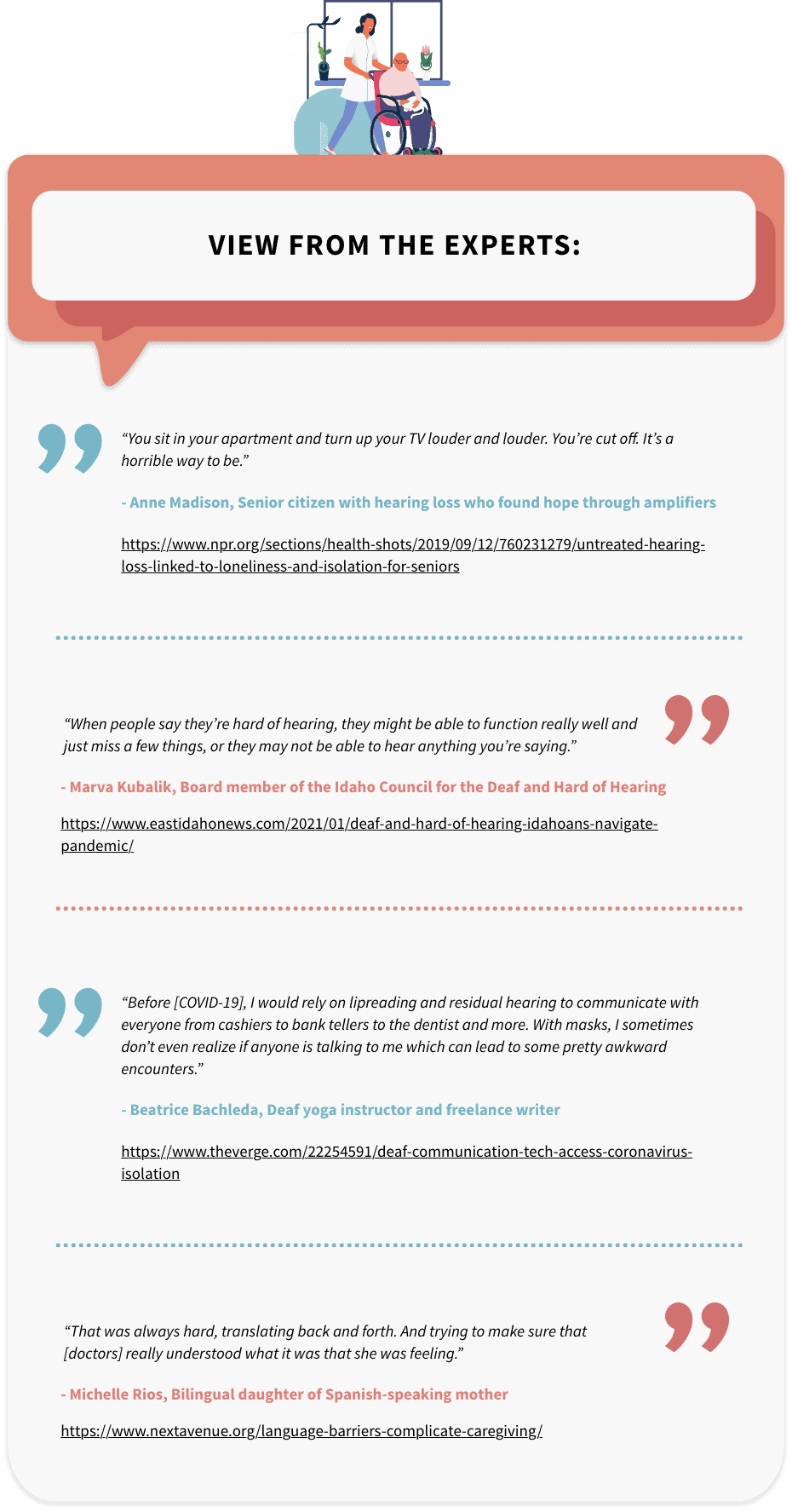 Good vs. Bad Caregiver Matches for Hearing Loss
Hearing loss is common among seniors. The National Institute on Aging indicates that about one in three people aged 64 to 75 has hearing loss of some sort. Nearly half of the 75+ set has hearing difficulties.2
Many folks with mild to moderate hearing loss do great with regular caregivers—that is, caregivers who don't have training in hearing impairments or who are not specially hired because of one. The trick is to conduct hiring the right way. Vet job candidates with a focus on how they communicate with your loved ones.
These Types of Caregivers Might Not Be the Best Match
Mumbles
Speaks softly or whispers
Bearded or mustachioed
Covers mouth a lot
Speaks quickly
Looks down when talking or doesn't face conversation partner
Uses complicated sentences
Not facially expressive
Speaks over others or at the same time others talk
Talks in an accent that the senior struggles to understand
Speaks with exaggeration
Impatient (May not be willing to do these things: Repeat themselves, rephrase what they said, move to the room seniors are in, or remember to get seniors' attention before speaking)
Doesn't like to write things down (Written key words, reminders, etc. offer clarity)
These Types of Caregivers Could be a Good Match
Speaks clearly
Gestures well
Patient
Facially expressive
Makes eye contact easily
Experience with communication aids such as hearing aids, whiteboards, electronic writing tablets, smartphone accessibility tools, etc.
Fluent in ASL or the relevant sign language (For seniors who communicate through sign)
Hearing Loss and the Different Types of Caregivers
Caregivers can be family members, agency professionals, independent workers (direct hires), informal, and volunteer. They provide socialization, companionship, homemaker services, medication management, transportation assistance, and medical assistance.
It's common for seniors to work with a combination of caregiver types. All of the different forms matter because:
If you can't find a paid caretaker who gels well enough with your loved one's communication needs, you hopefully can for the other types of caregiving (or vice versa).
It would be great if all of a senior's caregivers could meet their communication needs.
Direct Hires vs. Agency Professionals
Paid caregivers come from agencies or are direct hires. You have more control over direct hires and can evaluate their communications skills during the hiring process.
However, agencies can draw from a pool of caregivers with different skill sets. Agencies also have more resources to run background checks.
If you live in a bigger city or the hearing loss does not much affect the senior's functioning: You may be able to find exactly who you need from an agency.
If the senior has highly specific requirements or needs: Direct hire may be your best option even with the corresponding administrative tasks. Family members who communicate well with the senior could also merit serious consideration. (It never hurts to check with agencies, though! You never know who they have in their pool of caregivers.)
Pros and Cons of Agency and Direct Hiring for Hard of Hearing
Agency Pros
More resources than the average individual to run background checks and verify professional credentials
More prominent agencies, especially in larger cities, might quickly find caregivers with relevant experience
Handle all administrative tasks, including liability protection if caregivers are injured
Someone shows up for caregiving work even when the regular attendant is sick or on vacation
You have a third party to settle conflicts and disputes
Agency Cons
High chance of multiple caregivers; not all may communicate well with hard of hearing seniors
Lesser chance of a close bond since several attendants might take turns caring for your loved ones
You must commit to a minimum number of hours
Staffers may not have the specialized knowledge to assess skills such as level of fluency in American Sign Language
Smaller agencies or agencies in small towns/cities might not have caregivers with relevant training
Often costlier than direct hire
Agency sends caregivers; you usually can't pick and choose which ones by name
---
Direct Hire Pros
Ability to assess communication, patience, temperament, etc. during hiring
Opportunities for closer bonds between caretakers and clients
More choice over the caregivers you hire, their hours, and duties
DIY background check can be low-cost
Direct Hire Cons
You handle all the administrative stuff (interviews, background checks, pay, contracts, taxes, liability insurance, arranging for backup caregivers, etc.)
Professional background checks through private investigators and lawyers can cost several hundred dollars
Some direct hires find their clients through a registry (home health care or private duty). The registry company gets a fee for matching, but the relationship going forward is that of a direct hire.
Hiring the Right Way, Whether Agency or Direct
1. Be Clear from the Beginning
Be transparent about expectations and your loved one's situation from step one. This holds true whether you seek family, volunteer, or paid caregivers. Now is not the time to downplay anything, or you could end up with a bad fit.
Clarify how many hours you want, which hours, and how many days a week. Weekend, evening, and 24-hour caregivers are costlier. If your caregivers must have special training, for example, fluency in ASL or a speech-language background, you may need to get creative about finding them and pay above-average rates for your area.
When hiring directly, post the pay or pay range in your ad. Also, address pay in interviews. It's a huge waste of time to go through stacks of applications and interviews only to discover that your favorite candidates cannot work for the pay you have in mind.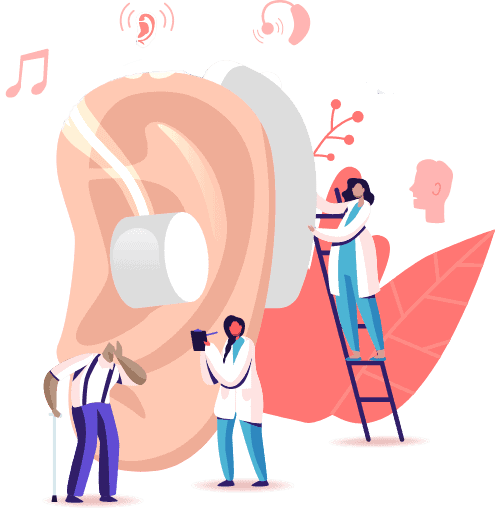 2. Go Specific
During interviews, offer more detail than statements such as, "My dad has mild to moderate hearing loss. Can you handle that?" Each person is unique. Explain how the hearing loss affects your father's functioning, how he communicates effectively, and what frustrates him.
You might say something like, "My dad has had mild to moderate hearing loss for about three years. He wears hearing aids but not reliably. Communicating with him even when he wears the aids can be a challenge because he likes to keep the TV on loud. He also keeps the house fairly dark. He needs someone patient who speaks clearly and who doesn't mind repeating themselves a lot. You should use basic signs such as 'toilet' and 'medication' to ensure he understands you."
3. Balance Other Considerations
Of course, you should explain why your senior loved one needs caregiving in the first place. Go into specifics as necessary. Common reasons include socialization and help with housekeeping, meal prep, transportation, and medication management. Make clear whether you seek assistance with activities of daily living such as toileting, ambulation, feeding, bathing, or transferring.
Your loved one may also have dementia or chronic issues such as arthritis, pain, diabetes, or multiple sclerosis. Home health aides offer basic medical services and can check temperature, respiration, and pulse, assist with medications and some rehab exercises, and change dressings. Some aides provide a higher level of care with equipment such as ventilators.3 Home health aides, licensed and certified nursing assistants, skilled nursing providers, and registered nurses are sometimes called in-home nurses.
Personal care aides perform tasks more in line with cooking, cleaning, laundry, driving, and shopping for groceries. It's possible to get one person who functions as both a personal care aide and home health aide.
4. Get Creative If Caretakers Must Have Special, Hard-to-Find Knowledge
Maybe your loved one communicates through ASL, is nonverbal, or has speech that is hard for strangers to understand. In other words, caregivers with relevant training might be necessary.
A higher-level caregiver search could be in order. By all means, try traditional methods such as job posts and agencies if you want. They just may not pan out. A lot depends on the size of the area you live in and what types of schools/colleges are there.
You could turn to the area Deaf community, nearby schools for the deaf, university interpreter training programs, speech-language pathology programs, audiology programs, and ASL programs. Many high schools also offer ASL classes. An unusually talented teenager might be able to serve (or volunteer) as a companion and help with light household tasks. Senior-focused efforts such as Deaf Seniors of America and your local Area Agency on Aging might be helpful, too. The same goes for the Eldercare Locator.
It is fairly easy to teach someone to perform housekeeping jobs. However, it is not possible for caregivers who don't sign to become fluent in weeks. Basic signs are better than nothing, but a senior who communicates primarily through ASL may get frustrated easily.
Beware if you chat with an agency and it says something like, "Oh, yeah! We have caregivers who sign well." Many people think someone is fluent if they can rattle off a few basic signs. It's also easy to become rusty. Someone who graduated with an interpreting or ASL degree a few years ago but who has not signed since may need practice to get to a conversational level.
Another route to consider: Pay a family member who communicates well with the senior. This approach can be quicker and more efficient than looking all over for caregivers—but only if the family member is willing.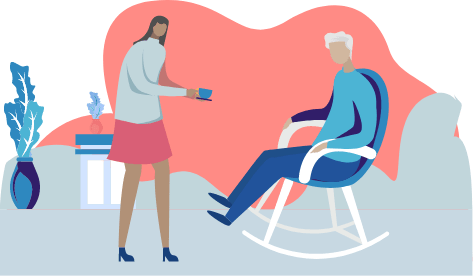 5. Include Seniors in the Process
If possible, involve your senior loved ones since caregivers will work with them closely. Seniors' levels of buy-in and enthusiasm do vary, of course. Your loved ones may agree they need caregiving—or maybe not! Similarly, they may acknowledge they are hard of hearing or could be in denial.
It's a delicate balancing act when seniors and other relatives have differing ideas about their abilities. At the very least, try to have each caretaker interviewee interact with the senior for five to ten minutes. These are great opportunities to assess in real time how they click and communicate. Which candidates speak clearly? Which make eye contact and ensure they have the senior's attention before speaking? Which are expressive or truly fluent in ASL?
6. Ask Certain Questions
Questions can make all the difference. First, there are general queries along the lines of, "What did you like or dislike about your previous job?", "What do you enjoy about caregiving?", and, "Do you have medical issues that prevent you from lifting situations such as transferring someone from a wheelchair to a bed?"
Then there are the questions on hearing loss. Customize the following possibilities to fit your situation.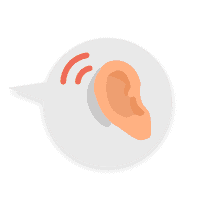 How do you communicate with clients who are hard of hearing? [Or clients who are hard of hearing + concurrent conditions your loved one has]
What changes did you make communication-wise when COVID-19 hit?
How many hard-of-hearing clients have you had?
If Mom was having a hard time understanding you, what might you do?
Can you do basic maintenance on hearing aids (or amplifiers, cochlear implants, etc.)? Test the applicant's knowledge; ask if X problem occurred, what the applicant would do.
My dad hates wearing his hearing aids. How do you get or encourage your clients to wear theirs?
What are major mistakes you see caretakers make with clients who are deaf or hard of hearing?
How should people communicate with others who are hard of hearing? (Look for answers such as wearing clear masks, pausing the TV, changing position, turning on the lights, simplifying phrases, making eye contact, getting attention before speaking, using signs, etc.)
What communication devices or techniques do you have experience with? [Answers could include whiteboards, basic signs, pen and paper, smartphone accessibility apps, formal training in nonverbal communication, etc.]
ASL Fluency
If your loved one signs, a main priority is to ensure applicants are fluent. If you sign well yourself, you can test this applicant's skill easily. Another simple way to assess fluency is to bring your loved one in for a chat with the prospective caregiver.
This approach is ideal because some caregivers sign well but don't have good receptive skills. They're not too great at reading other people's signs. Plus, senior signs can be harder to understand for someone who is not a native signer. Some older people use different signs, have shaky hands, may use less space or be less expressive, etc.
If you don't sign well enough to assess fluency and your loved one is not available, there are options.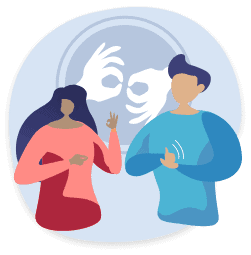 Find caregivers through deaf schools or in the Deaf community. Ask specifically for signers.
Ask a friend of your loved one who signs well (or ask a member of the Deaf community) to assess the applicant's skills.
Ask for/verify credentials such as an ASL or interpreting degree. An ASL class or two or three can be enough for basic sign conversations. They do not translate to fluency unless learners also immerse themselves in the Deaf community. A caregiver who has some signing ability is better than someone who has no ability, but ask about willingness to learn more. You may need to pay for additional training or classes.
If an agency caregiver does not sign fluently enough, ask the agency to try again to find someone. Agencies can recruit from ASL programs and the like, too.
7. Verify Credentials and Run Background Checks
Background checks minimize the chances of abuse and help ensure your loved ones are safe around caregivers. They're also a great way to verify professional credentials such as skilled nursing or registered nursing. Depending on your situation, you might also need to verify credentials related to hearing loss.
Agencies, lawyers, and private investigators can do background checks. A lower-cost approach is to do online searches or use online background check companies. You must have applicants' written consent before running these checks.
Also, get in touch with references the applicant supplied. You should ask for at least three. At least two should be from current or former clients.
Going the Family Caregiver Route
Family caregivers can be the best choice for some seniors who are nonverbal, use ASL, or are so hard of hearing/deaf they prefer caregivers they already communicate well with. Do be careful about the approach you take. Relatives who feel forced into the job may not do the best caregiving possible.
Take a look at community resources such as interpreting, ASL, or SLP programs if you have not already. Deaf-compliant or retirement housing for deaf seniors might be a better option than an in-home caregiver who doesn't meet seniors' communication needs.
Many family caregivers are not paid, but some are. The chances are best if the senior is a veteran or eligible for Medicaid. Otherwise, private pay may be necessary.4 The possibilities to look into include:
Self-directed Medicaid services (the senior's legal guardians and spouses might not be eligible to get paid; state rules vary, so get in touch)
Veteran Directed Care, Aid and Attendance benefits, Housebound benefits, or Program of Comprehensive Assistance for Family Caregivers (all for veterans or surviving spouses)
Direct pay from the senior or other family members with a personal caregiving agreement listing salary and specific duties. Contracts are important to bypass family conflicts and so that the IRS, Medicare, etc. don't treat monetary transfers as gifts.
Groups and Organizations That May Help in the Caregiver Search for Seniors Who Are Hard of Hearing or Totally Deaf
Local or Regional
University ASL programs
University speech-language pathology programs
University interpreter training programs
University audiology programs
Deaf schools or school programs for the deaf (whether oral, bilingual or ASL-focused)
Deaf or hard of hearing community members
Interpreter agencies
Audiologist offices
Community groups for the deaf and hard of hearing (example: Deaf & Hard of Hearing Services Center in western Virginia)
Deaf/HoH church or fellowship groups
National
Paying Caregivers
You might need to pay more than the average area rate for hard-to-find skills such as ASL fluency. Either way, paid caregivers are, well, paid. Common sources to help pay include:
Long-term care insurance
PACE (Programs of All-Inclusive Care for the Elderly)
Medigap
Medicare (but not if it is the only care needed)
Medicare Advantage
Medicaid
Veterans benefits
Reverse mortgage or home equity loan
Seniors' financial accounts (retirement, savings, investments, etc.)
Family members chipping in
Tax breaks may be possible, for example, if you claim your parent as a dependent (covering more than half of their financial support).
Technology in Addition to Caregiving
Technology is no substitute for caretaking. That said, some technologies help hard-of-hearing seniors be more independent or reduce the need/intensity of caregiving.5 Examples include these:
Alerting devices (flashing lights for doorbell/fire alarm, bed shakers for fire alarm, waking up, etc.)
Smart home devices with smartphone notifications sent to seniors, family members, and caregivers (video doorbells, smart lights, etc.)
Smart hearing aids
Medical alert systems
Amplified ringers and telephones
Captioned telephones
Smart speakers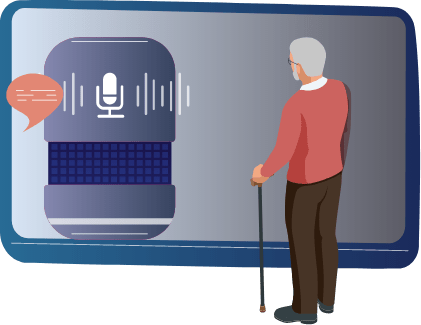 Advice for Caregivers and Skilled Nurses Who May Not Have Experience Working with People Who Are Hard of Hearing
As touched on earlier, hearing loss is no rare phenomenon among seniors. Still, even experienced workers can make mistakes with clients who are hard of hearing or totally deaf. Plus, workers new and experienced don't always get the training they need. So, here's some advice for caregivers and nurses.
First things first: It's fine, even smart, to act as if all of your senior clients have hearing loss. Many don't, of course, but the tips below lead to clearer communication. Research also shows slower processing speeds in older brains.6,7 Seniors with normal hearing might not be able to process and retain information as quickly as they used to. By following the advice below, you ensure that communications go more smoothly, hearing loss or not.
Communicating with Clients
Speak clearly at a normal (or slow-ish normal) rate. Speaking too slowly or quickly distorts sounds and makes it harder for seniors to understand you.
Project your voice a bit if necessary but no shouting. Louder volume does not translate to extra understanding with many types of hearing loss.
Rephrase rather than repeat verbatim. Use different or simpler words.
Speak near your client's "good" ear if there is one.
Get your client's attention before you begin speaking. You can wave at them, say their name, or tap their shoulder. Wait a second for them to make eye contact or register your presence. Ask something like, "Hey, Martha?" if you're still not sure they're listening.
Pause in between sentences. People with hearing loss need extra time to process information.
Face clients when you talk to them.
Match serious conversations to the right moments (and spaces). Hearing, processing, and retaining becomes even harder when people are hungry, sick, tired, or angry. Similarly, bare floors in small rooms make for bad acoustics. TV noises can interfere with conversations, and dim lighting makes lipreading difficult.
Write reminders for appointments, outings, and other important events. Don't rely on verbal communication alone.
Don't shout from one room to another, if possible.
Avoid gum or food in your mouth when you speak.
Keep beards and mustaches neatly trimmed, if possible, so clients can better read your lips.
Don't look down, turn your head, or cover your mouth when speaking.
Don't say, "Never mind," or, "It's not important, forget it." Instead, rephrase or use aids such as whiteboards or paper and pen.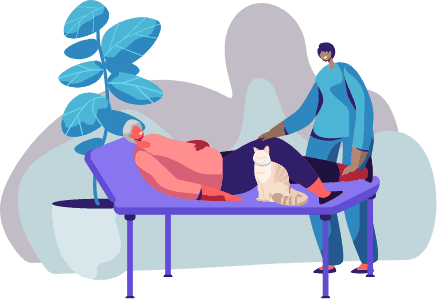 The Bigger Picture
Watch for indicators of new or worsening hearing impairment. They include the TV volume blaring, responses that don't match what you said, lack of interest in socializing, and alarms that don't get seniors' attention. Focus on facts or behavioral changes, not diagnoses. For example, you can use notebooks or checklists to track when seniors wear their hearing aids. The earlier seniors or family members know about changes, the sooner they can be addressed.
Follow seniors' lead. Don't bring hearing loss up repeatedly or force anything if they want to pretend their hearing is fine. Do what you can such as speaking to them face-to-face and getting their attention before you begin a conversation. In time, as you get closer, you can perhaps broach action steps.
Do let seniors' family members know about hearing changes if that falls under the scope of your responsibilities. Earlier intervention means better outcomes.
Advocate for your clients to the extent that is appropriate. For instance, if a senior welcomes your help, you could suggest an audiologist appointment or share communications tips with their family and friends. You could also help with regular hearing aid use and troubleshooting. Each situation is unique. Refer to your contract and use your judgment as to what level of involvement is proper and professional.
Be clear about what you're expected to do and hold your boundaries. You are a caretaker and probably not trained or equipped to act as an ASL interpreter or medical jargon translator. It could be a responsibility of yours to transport seniors to medical appointments, but it is not necessarily your job to act as a notetaker or interpreter for seniors and medical professionals. Clarify all that before taking seniors to appointments and meetings. You also shouldn't dominate appointments. Let seniors handle their own business when feasible.
Speak up when asked to do something you are uncomfortable with or incapable of doing.
If you've been a caretaker for several years or even just a few months, you probably have experience with seniors who are hard of hearing. One maxim remains true: See them as people and not as their disability (or disabilities). Frustration is likely. Try to work with the senior to solve communications issues. Humor can go a long way, too.
Selecting a Caregiver or In-Home Nurse for Hard of Hearing Seniors
Selecting the right caregiver for hard-of-hearing seniors can be tricky but well worth the effort. You receive peace of mind that your loved ones are safe, communicating freely, and getting companionship.
It can be a slow process that unfolds in stages. You might not be able to find someone perfect right away, but keep searching for that great fit.
References and Footnotes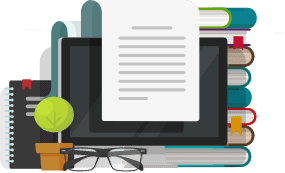 Sherburne, Morgan. (2016, Nov. 02). What's That? Exercise Is Also Good for Hearing? University of Florida News. Retrieved Feb. 23, 2021, from https://news.ufl.edu/articles/2016/11/whats-that-exercise-is-also-good-for-hearing.html
Exercise Can Boost Your Memory and Thinking Skills. (Updated 2021, Feb. 15). Harvard Medical School. Retrieved Feb. 23, 2021, from https://www.health.harvard.edu/mind-and-mood/exercise-can-boost-your-memory-and-thinking-skills
Additional Resources
National Agencies, Groups and Organizations for Caregivers: An AARP list that touches on military, Alzheimer's and dementia, support, legal and financial help, long-term care, and other caregiving issues.
Hearing Loss and Older Adults: A primer on different hearing aid styles, devices that help with hearing loss, and how you can communicate with people who are deaf or hard of hearing.
Hearing Loss Association of America: A good general resource to learn more about hearing loss, find support, and learn about technology.