Best Hearing Aid Sales
Verified
Improving your hearing shouldn't cost you a fortune. Thankfully, the U.S. government has recently taken great strides to make hearing aids more affordable.1 Now, you can get hearing aids over the counter (no prescription required), greatly reducing the overall cost of new ones.
You can also save on hearing aids if you choose to buy them during this year's Black Friday or Cyber Monday sales. In today's guide, we will go over some of the top online and over-the-counter hearing aid retailers and review their 2022 holiday discounts.
Get the Best Deal on Hearing Aids This Black Friday and Cyber Monday
Jabra Enhance
Jabra Enhance's official Black Friday and Cyber Monday sales have not been announced yet. Fortunately, Jabra Enhance runs sales and promotions throughout the year to help customers save, and Black Friday and Cyber Monday are no exception. Check back here for updates on Jabra Enhance's holiday deals!
Jabra Enhance's premium packages cost $1,395, $1,695, and $1,995 for their Enhance Select 50, Enhance Select 100, and Enhance Select 200 models respectively. You can knock $200 off the purchase price by choosing a basic package instead of the premium option. The company also offers financing options on their website for as little as $39 per month for basic packages or $46 per month for premium options. Jabra Enhance ranks on our list of best hearing aids for their value, as they offer the most bang for your buck!
MDHearing

MDHearing already offers some of the most affordable hearing aids on the market, with great deals and discounts year-round. The retailer is offering even bigger sales for Black Friday and Cyber Monday. Right now, you can save as much as 77 percent on a pair of hearing aids with MDHearing's Black Friday promotion.
All three of MDHearing's models are currently discounted for Black Friday. The Neo, MDHearing's newest model, is on sale for $299.98 per pair (regularly $999.98), the VOLT costs $299.98 per pair (regularly $1,119.98), and the VOLT MAX is discounted at $699.98 per pair (regularly $1,899.98). That means you could save as much as $1,200 on a pair of hearing aids!
Eargo

Eargo is offering major discounts on its top-tier model, the Eargo 6, for Black Friday. You can save $450 on a pair, which brings the total price down to $2,500. If you wait to shop until Cyber Monday, you can save $500 on the Eargo 6.
FYI: You will be able to find Eargo's holiday deals on the company's website or by visiting select retailers like Victra-Verizon in person.
Eargo offers four hearing aid models, ranging from $1,450 to $2,950 per pair. You can also finance your hearing aids for as little as $67 per month. Visit our Eargo hearing aid review to learn more about these hearing aids.
Lexie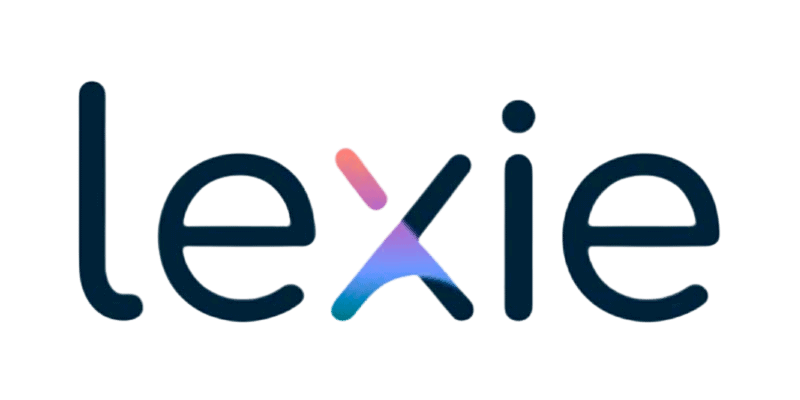 Lexie is offering up to $219 off a pair of hearing aids for Black Friday. The Lexie Lumen is on sale for $649 per pair (regularly $799) and the Lexie B1 is discounted to $749 per pair (normally $849). You can also purchase these hearing aids through Lexie's subscription program for a monthly fee. These monthly rates are on sale for $35 and $47 for the Lexie Lumen and Lexie B1 respectively. To take advantage of these sales, you can visit Lexie's website or find them in person at select retailers like Walgreens.
FYI: If you can't pay for your Lexie hearing aids all at once, the provider offers a subscription service for as low as $42 per month over a 24-month period. Subscriptions come with additional perks like a protection plan and free hearing aid accessories.
Lexie hearing aids cost as low as $799 per pair. Moreover, the company recently partnered with Bose to release two new hearing aid models ranging from $849 to $999 per pair.
Otofonix
Otofonix has a wide selection of hearing aids at reasonable prices. Fortunately, the prices have only gotten better as the holidays approach. Right now, Otofonix is discounting some of its hearing aids by as much as 74 percent. You can score these deals directly on the Otofonix website. Otofonix will likely announce official Black Friday and Cyber Monday deals soon, so check back for details!
Without any discounts, Otofonix's prices for a pair of hearing aids typically range between $496 and $1,590 depending on the model. Head to our Otofonix review for a closer look at the company's various hearing aid options.
Summary
Many of the top online hearing aid providers have great sales in store this year, so you can choose the best hearing aids to match your particular needs and budget. If you know you need to buy new hearing aids in the coming weeks, be on the lookout for some of the best Black Friday and Cyber Monday deals of 2023.