Seniors Helping Seniors
SeniorLiving.org is compensated when you click on the provider links listed on this page. This compensation does not impact our ratings or reviews. Read our Editorial Guidelines here to learn more about our review process and to learn more about how we are compensated.
24-Hour Care
Fall Prevention Services
Respite Care for Caregivers
Medication Reminders
SeniorLiving.org is compensated when you click on the provider links listed on this page. This compensation does not impact our ratings or reviews. Read our Editorial Guidelines here to learn more about our review process and to learn more about how we are compensated.
In 1998, Kiran and Phillip Yocom founded Seniors Helping Seniors with the mission to provide home care for older adults when living independently becomes challenging. The company works under two philosophies: When seniors help seniors, both parties benefit; and older adults can help other seniors enjoy life as they age.
The company, while founded in Pennsylvania, is international and still growing. There is a basic corporate structure and franchise satellite offices around the country and abroad. Seniors Helping Seniors offers several types of services that focus on providing care to seniors at reasonable hourly rates. The company matches senior caregivers with seniors who need in-home assistance. Seniors Helping Seniors pays its senior caregivers so that older adults can earn income while helping other seniors remain in their homes.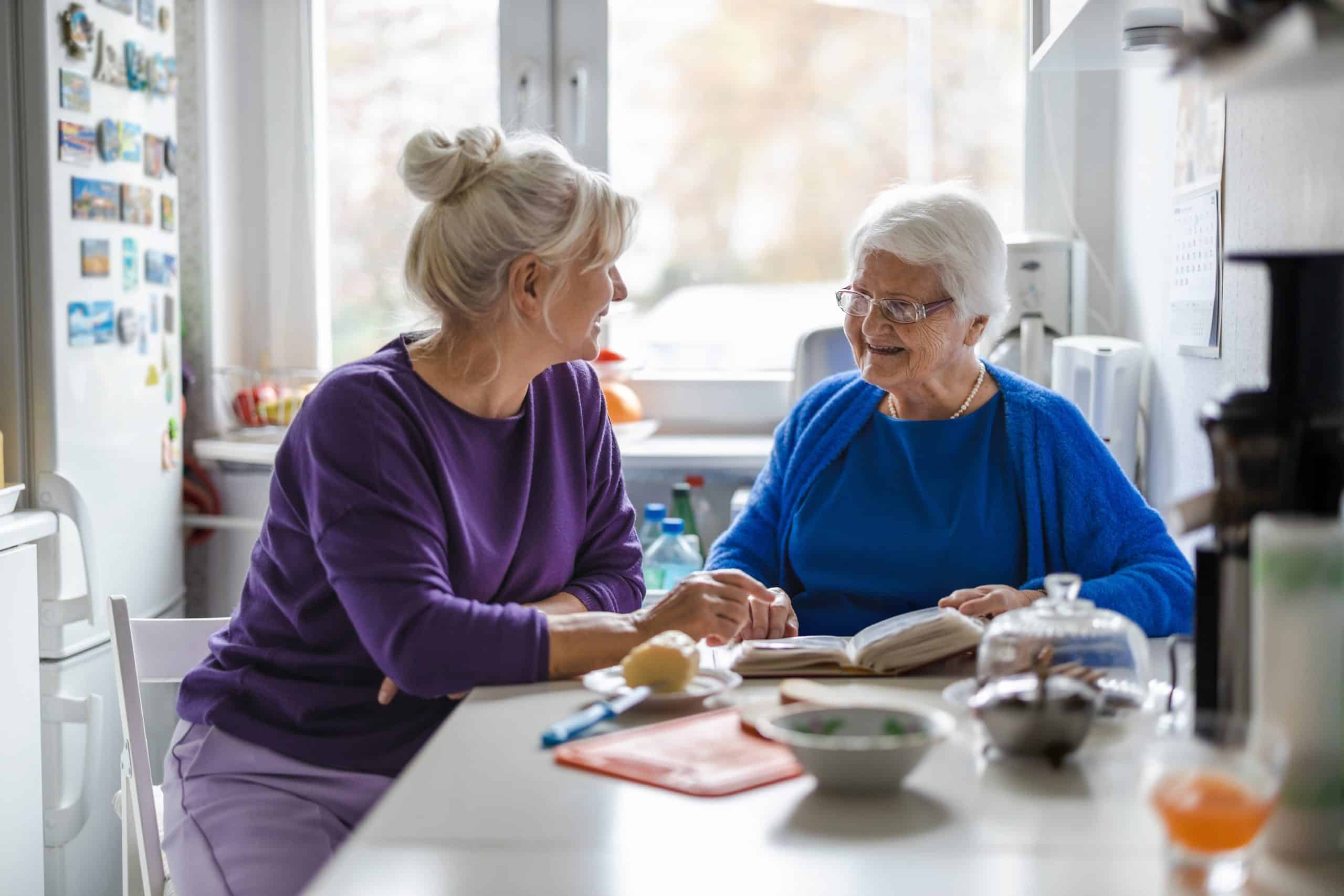 Seniors Helping Seniors Services
Seniors Helping Seniors is unique in the home care industry because all of the caregivers are seniors, just as the name suggests. This is not something we've seen from other home care companies we have reviewed, such as Home Instead and TheKey. We appreciate this model, which provides fulfilling jobs for older adults, along with home care and companionship for those who need it. The company offers a wide range of services, including:
Companionship
Light housekeeping
Cooking and shopping
Assistance with personal care
Pet care
Light handyman services for small repairs
Yard work
Medication reminders
Help with household tasks such as mailing letters or bills
Safety and fall prevention services
Transportation for appointments, day trips, and running errands
Specialized care for dementia and Alzheimer's
Wellness checks for families that live far away
Respite care for families and caregivers
24-hour care and overnight stays
Corporate Headquarters
Seniors Helping Seniors
203 Ulrich Lane
Leesport, Pennsylvania 19533
Find the Right Housing Options for You
Our free housing and care finder uses your unique needs to curate a list of the best options in your area.
Reviews, Rating, and Complaints
Seniors Helping Seniors is a large corporation, with over 250 franchise locations. As such, there are two important things to understand about reviews, ratings, and complaints.
First, there are ratings and complaints associated with the corporate office and others for individual franchised locations. Second, the level of care and caregivers are different from one franchise to the next, so you can expect different testimonials for each franchise.
You'll find that reviews and ratings span the worst and best experiences. One resounding trend amid all of the customer testimonials is that Seniors Helping Seniors offers compassionate care and relief for seniors and their families. One of the main complaints we've seen is that the corporate office is not as supportive as it could be. Another trend among complaints is that caregivers are sometimes given assignments that are outside of their skill set. For example, a caregiver might be assigned a dementia patient when the caregiver has no training related to memory care. Overall, reviews from both caregivers and those who receive care are quite positive.
Because of the size of this company and the number of franchise locations, SeniorLiving.org has developed a database that allows people to check on the complaints, reviews, and ratings of this company. This directory is privately held so that companies cannot alter its contents. In so doing, SeniorLiving helps provide a complete and accurate picture of each corporation and its locations. If you have questions about joining this company as a caregiver, or you are a senior who needs care, be sure to check out our senior living directory.
How Much Does Seniors Helping Seniors Cost?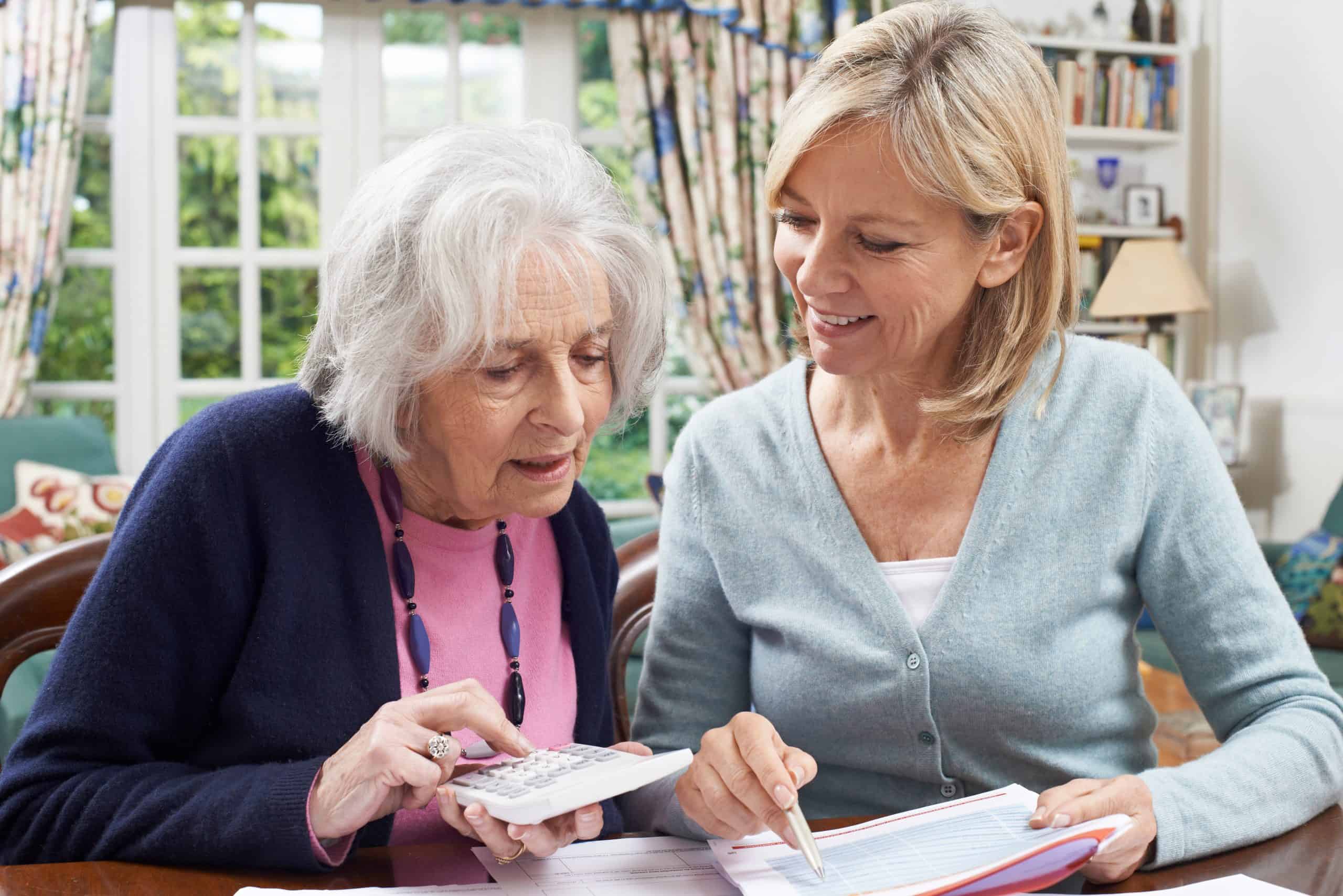 The company and its franchises bill on either an hourly basis or on a shift basis. In-home care costs vary from one type of service to the next, but in general, expect to pay around $28 to $30 per hour. These rates are similar to other home care companies, such as Home Instead. Costs will vary by location and the level of care that is required. For instance, companion care and personal care will be less expensive than care that requires a licensed nurse. If the caregiver is running errands, you can also expect to pay a mileage fee, plus billable wages.
The fee structure is designed so that seniors pay only for the care that they need. If you need just a few hours of care per week, you will pay for that amount of care only. There are restrictions, such as minimum shift hours, which are generally billed in four-hour blocks or by the service.
Locations and Areas Served
Seniors Helping Seniors has hundreds of franchises spread around the United States. This is more nationwide availability than many other home care companies, including TheKey. Each location is generally separated by at least 150 miles. For example, there is one franchise located in West Sacramento, and the next-closest facility is in Reno, Nevada. There are also franchises in Milwaukee, Chicago, and Naperville, Illinois. Those three franchises serve a smaller area than the ones in West Sacramento and Reno.
Finding a Seniors Helping Seniors location near you is simple. The company's website offers a ZIP code search tool. Be sure to use our database to check out reviews for each franchise that you might be interested in working with for care.
Speak With a Senior Living Consultant
Our team of senior living advisors provide free guidance to help you find the right housing option for your needs and budget.
As SeniorLiving.org's tech expert and editor, Taylor has years of experience reviewing products and services for seniors. She is passionate about breaking down stigmas related to seniors and technology. She loves finding innovative ways to teach seniors about products and…
Learn More About Taylor Shuman
Scott founded Select Home Care Portland in 2009 and has been helping seniors live their best life at home or in their local senior community ever since. As an advocate for seniors, the primary philosophy has been to listen, educate…
Learn More About Scott Witt