American Standard Walk-In Tubs Review and Pricing
SeniorLiving.org is compensated when you click on the provider links listed on this page. This compensation does not impact our ratings or reviews. Read our Editorial Guidelines here to learn more about our review process and to learn more about how we are compensated.
150 years of industry experience
Lifetime warranty
Trusted brand
Free quote and registration
SeniorLiving.org is compensated when you click on the provider links listed on this page. This compensation does not impact our ratings or reviews. Read our Editorial Guidelines here to learn more about our review process and to learn more about how we are compensated.
If you're looking to safety proof your bathroom with a walk-in tub – or you just want the spa-like features they offer, such as massage jets for arthritis1 and achy joints – American Standard is one of the country's leading walk-in bath providers. With more than 150 years in the plumbing appliance business, American Standard has expanded its offerings over the years to meet the needs of older adults and create safer tubs. The company gets a lot of praise for its customer service. The Better Business Bureau gives it an A+ rating, and its walk-in tubs earn the Arthritis Foundation's "Ease of Use" seal. You can find American Standard walk-in tubs at major retailers like Home Depot and Lowe's and online through sites like Wayfair. You can also shop directly through American Standard, which we recommend.
In this review, we'll take a closer look at American Standard and our shopping experience to see how they compare to competitors like Kohler and Universal Tubs. Overall, they earn high marks for quality, all-in-one features, and an impressive warranty that includes installation and labor. On the downside, they're not the cheapest (walk-in tubs are already expensive), and nailing down a firm price is tough with nearly 100 feature combinations. Here's what you need to know before you buy.
Pros About American Standard
Well-known, trusted brand
Most therapeutic jets.

You can get up to 44 adjustable air and water jets with the RevitaJet hydrotherapy system, more than any other walk-in tub currently

Fastest drainage.

Quick Drain technology drains your tub in under two minutes. Most walk-ins take five to 15 minutes

Slip-resistant floor
Easy-touch controls
Free quote and in-home evaluation
Professional installation.

American Standard has the most extensive network of walk-in tub installers in the U.S. and Canada. Installers are licensed and insured

Lifetime warranty.

It's the only walk-in tub company that covers bathtub, installation, and labor
Cons About American Standard
Price transparency.

With so many options customizable to your space, it's tough to nail down the exact cost without an in-home assessment.

Standard-feature transparency.

The company touts its quick-drain technology and 44-jet system but doesn't offer them with all units. That's not immediately obvious in the product descriptions.

Returns and restocking fees.

Original shipping fees are nonrefundable. For bathtub returns, add a $100 freight fee. Made-to-order items are nonrefundable.

Overall expense.

American Standard walk-ins tend to cost more on average than budget competitors like AmeriGlide.
How Does American Standard Stack Up?
American Standard is a trusted brand that provides high-end products for the home, including walk-in tubs. However, American Standard walk-in tubs do not come cheap. They might be great products, but if you're an older adult on a fixed budget, you may want to find something more affordable. If you're shopping for a walk-in tub and you want to learn more about your options, be sure to check out the top alternatives below.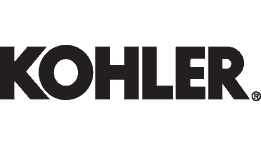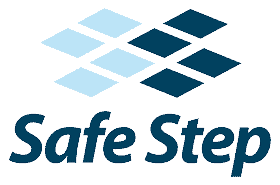 American Standard Walk-In Tub Lineup
Below, we break down the various walk-in tubs American Standard offers, their features, and whom they're best suited for.
Popular Walk-in Tub Features
American Standard's offerings have evolved over the years to include a wide variety of tubs, customizable features, and luxury add-ons. The company's product line has grown to include hundreds of tubs with new features like quick drain technology and built-in aromatherapy, so you can find the one that's right for your needs. We'll take a look at these features below:
Standard features:
Low three-inch threshold
Built-in grab bar
ADA-compliant built-in seat
Slip-resistant textured floor
Leak-free, outward-opening door (left- or right-opening available)
Wide, wheelchair-friendly entryway
Luxury options:
Patented Quick Drain empties water in two minutes so you can exit quickly. No additional plumbing adjustments required
RevitaJet hydrotherapy system features 44 air and water jet massagers
In-line heating keeps water consistently warm during the bath and protects from extreme temperature fluctuations
Chromotherapy (light therapy) with seven colors
Aromatherapy (built-in option)
Hand shower
Solid brass fixtures
Pro Tip: Buying directly from American Standard may be the easiest and safest way to go. Retailers that sell popular units usually don't include installation, so you'd have to hire a contractor. Take advantage of the free in-home evaluation and network of licensed installers.
The Different Types of American Standard Walk-In Tubs
American Standard offers four main categories of walk-in tubs: air baths, deep soaking tubs, whirlpool tubs, and combo massage tubs. Let's take a look!
Air bath: Multiple air jets create gentle massaging bubbles you can adjust for comfort. This type of tub is best for seniors with minor aches and pains or sensitivities who want hydrotherapy but need milder massaging jets than water. If you've ever been in a hot tub or jacuzzi and felt like the water jets were too intense, an air bath is a great alternative for you!
Deep soaking tub: This tub is like a regular tub but deeper with a slightly reclining seat, making it ideal for longer soaks. We recommend a soaking tub for budget-conscious seniors who want to prioritize safety. If you're not interested in lots of bells and whistles and you just want a nice soak after a long day, go with a soaking tub.
Whirlpool tub: Six water jets create a jacuzzi-like massage effect with adjustable stream strengths and locations (e.g., legs or back only). Whirlpool tubs are our pick for older adults who have arthritis or other aches and pains and those who need massaging heat therapy.
Combo massage: Get the full spa treatment with both air and water jet massagers. A combo massage tub is best for older adults with arthritis or other circulatory issues who need highly adjustable massage settings.
American Standard Pricing
Prices range dramatically by tub type, features, and installation, which is typical for the industry. We visited Home Depot and found that you can get a basic walk-in soaking tub starting at $2,000. But that only gets it to your house; you still have to get it to the bathroom and install it. Factoring installation in, American Standard walk-in tubs cost anywhere from $4,000 to $12,000. If you buy directly from American Standard, you can get 12 months of zero percent financing and no payments.
| Walk-In type | Price range | Best for |
| --- | --- | --- |
| Soaking Tub | $4,000 | Budget and basic safety |
| Air Bath | $5,500-$10,500 | Mild hydrotherapy |
| Whirlpool | $5,500-$10,500 | People with arthritis |
| Combination Massage | $6,500-$12,000 | Spa lovers |
Pro Tip: Walk-in tubs don't raise your water bill. Most hold 50-60 gallons, which is the same amount in a standard bathtub. Just make sure your water heater can heat that amount of water!
American Standard Warranties
Here's where American Standard outshines the competition. It's the only company that offers a lifetime warranty on the whole shebang: the bathtub, installation, fixtures, parts, and labor (if you purchase and install directly through them). While you might pay more upfront, it's a substantial long-term benefit if something goes wrong.
How to Purchase and Install an American Standard Tub: Top Five Tips
You can purchase American Standard walk-in bathtubs a few ways:
In-person at a showroom or retailer
Online via a retailer
Online directly through the manufacturer with a consultation
Installation is the hard part. You can buy an American Standard walk-in tub from a retailer and install it yourself. But unless you're installing a no-frills soaking tub, many walk-ins require additional plumbing or retrofitting. From purchase to installation, follow these five best practices to get the smoothest experience:
Buy direct. As we shopped for an American Standard tub, we discovered that buying a walk-in tub directly from the company is the easiest way to get the right setup and proper installation. That's because they require a consultation to assess your space and offer a warranty on the work. If you go through a retailer, choose one that provides a similar service.
Buy online with caution. Price shopping online can save hundreds, even thousands, of dollars upfront. Search "American Standard walk-in tubs," on Google, and you'll see hundreds of results. Just remember, buying online usually means you have to arrange for installation yourself. If you must buy online, purchase through an established e-retailer with a good seller reputation, or order online through a physical retailer like Lowe's or The Home Depot. They usually have better return policies and may offer vetted delivery or installation options.
Talk to a human. Walk-in tubs have dozens of options. Installation can involve a huge amount of work. Most sizes are standard, so you don't have to walk into a physical store. However, talking through the choices and requirements with a representative can save you from post-purchase headaches and repair costs.
Get an in-person evaluation. American Standard offers a free online quote, but to get exact pricing, you'll need to have them assess your space. You don't want to buy the fancy jet model only to find out it requires all-new plumbing or significant renovations.
Invest in professional installation. Installing a walk-in tub can be tricky. One of American Standard's biggest selling points is its network of licensed installers. This adds to the total cost, but the lifetime warranty covers the tub, fixtures, installation, and labor.
Pro Tip: Most insurance, including Medicare, won't cover walk-ins, because they're not considered durable medical equipment. But check Medicaid: Some states cover special home modifications (such as installations) or equipment for qualifying seniors.
American Standard Walk-In Tubs: The Verdict
Buying a walk-in tub is expensive, but with 80 percent of older-adult falls happening in the bathroom, it can be a vital safety measure. In terms of established reputation, American Standard is up there with known brands like Kohler. Their tubs can be more expensive because they have more all-in-one models. However, they offer the best warranty. If you want spa-like bells and whistles, American Standard provides good overall value.
Frequently Asked Questions About American Standard
American Standard. (2022). Raising the Standard to Benefit You.
Read About Our Panel of Experts
As SeniorLiving.org's tech expert and editor, Taylor has years of experience reviewing products and services for seniors. She is passionate about breaking down stigmas related to seniors and technology. She loves finding innovative ways to teach seniors about products and…
Learn More About Taylor Shuman