New Year's resolutions date back 4,000 years. The ancient Babylonians were recorded as the first group of people to embrace the now popular tradition.1 They were also the first to record celebrations in honor of the new year through a 12-day festival known as Akitu. That's right, folks; 12 entire days of celebration! That makes our one-night festivities seem minuscule in comparison; needless to say, the Babylonians knew what they were doing.
Now, fast-forward to the present and think about all the New Year's resolutions you have sworn to abide by, and then think about how many you have (or haven't) kept. If you struggle to keep your resolutions, you're not alone. More than 80 percent of people abandon their New Year's resolutions.2
If you're adamant about staying true to your resolutions for 2023, don't worry. Check out our list of nine exciting resolutions that are attainable and easy to stick to.
1. Cook a New Recipe Once a Week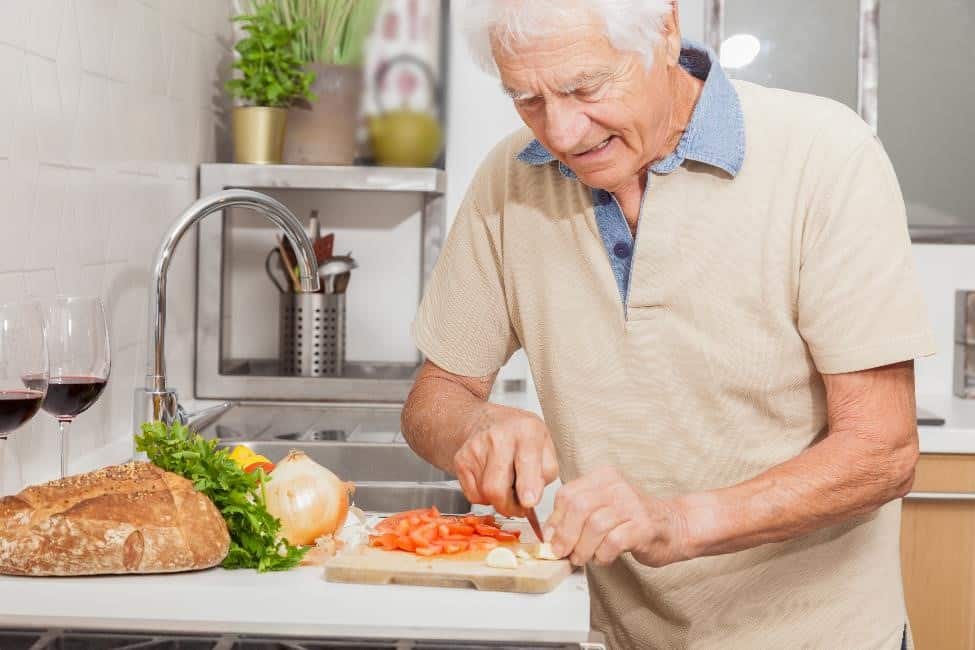 Picking up a spatula and spending more time in the kitchen is a great New Year's resolution. If you are interested in taking up baking or finding ways to eat a bit healthier year-round, trying new recipes can be fun and engaging. Try cooking a new recipe once a week to challenge yourself! Consider making different cultural dishes to diversify your palette or perfecting a certain cooking skill such as bread baking.
2. Find a New Hobby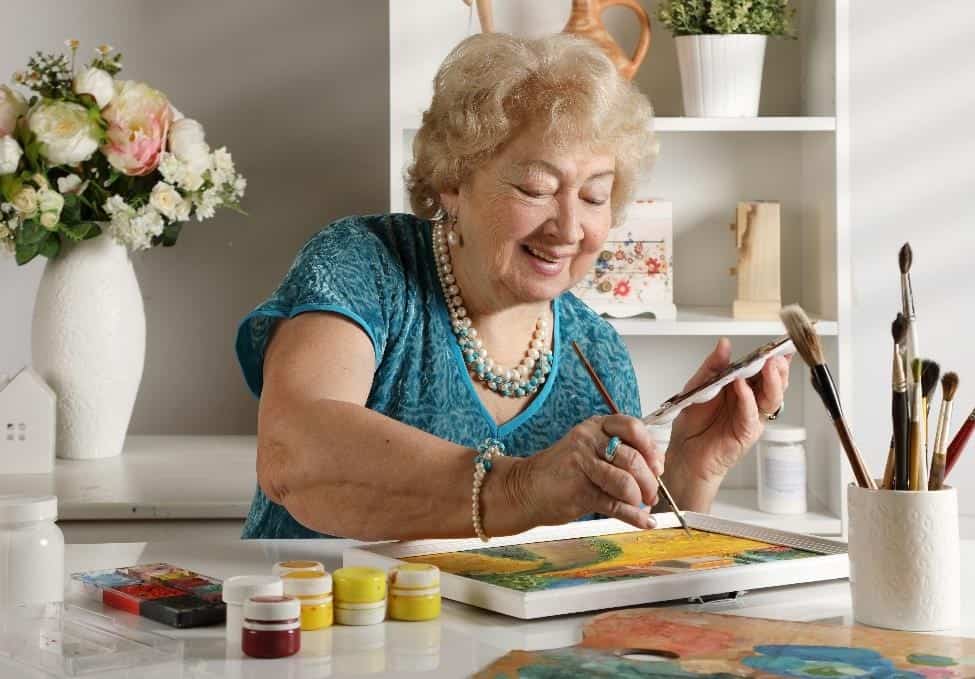 While this can be considered a generic New Year's resolution, picking up a new hobby is versatile and can be directly suited to your passions and goals. Hobbies like crafting also have plenty of health benefits, such as lessening anxiety through art therapy for those with Alzheimer's3 and lessening bouts of depression in older people.
If you are crafty, consider challenging yourself to projects such as knitting, painting, sewing, or coloring.
3. Try a New Physical Activity
Many people include physical activity in their New Year's resolutions, and so do we! Having a regular exercise routine has an array of benefits that extend beyond burning calories. For older adults, exercise can help prevent cognitive disabilities such as dementia and memory loss, as well as reduce pain levels due to arthritis.
The CDC recommends individuals ages 65 and older partake in 150 minutes of moderate physical activity per week, which equates to 30 minutes five times per week.4 Physical activity also has many forms, which means there is something for everyone. If you love the water, consider a water aerobics class. If you want to strengthen your muscles, check out strength training courses for older adults. Want to slow it down? Yoga is great for digestive health and overall wellness. Whatever you choose, this New Year's resolution is sure to keep you feeling strong.
4. Spend More Time With Loved Ones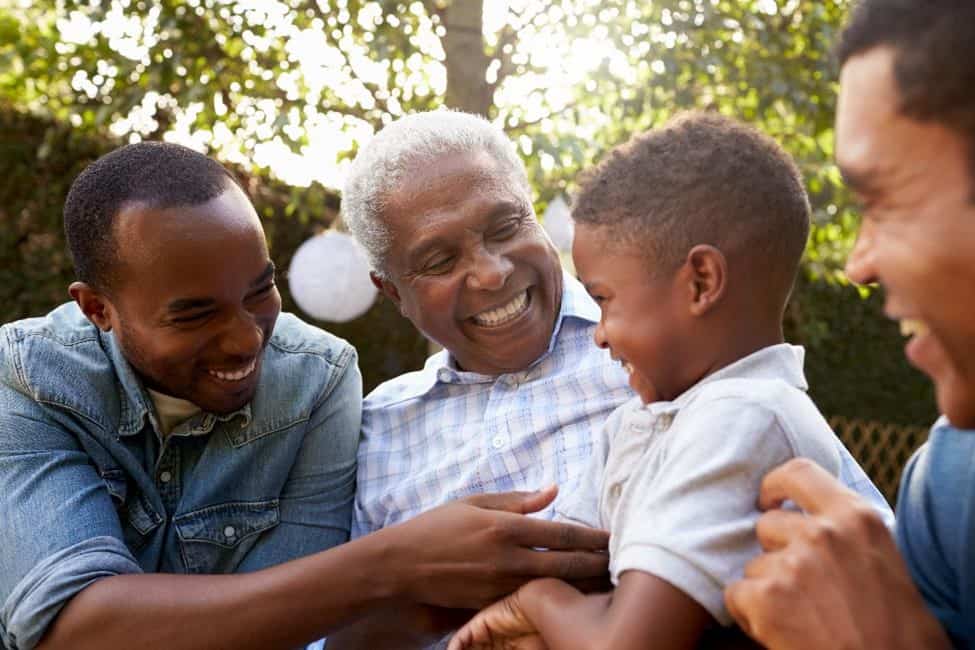 While this can be considered a given, remaining social is paramount to emotional well-being. Resolving to maintain relationships with the important people in your life is a great resolution for many reasons. Whether through routine visits at home or fun activities in town, spending quality time with loved ones is priceless. While the world continues to navigate COVID-19 and seasonal illnesses, you can also consider noncontact ways to show your love and appreciation, such as sending a friendly card, chatting on the phone, or staying connected on social media accounts like Facebook or Instagram.
5. Watch a New Movie or Show Every Month
Watching new movies or shows to keep your brain engaged is an easy New Year's resolution that can be achieved from the comfort of your own home, especially during the cold winter months. Consider your interests. Do you enjoy learning about space? Does history fascinate you? Are you in need of some holiday cheer? No matter your interest, most streaming services and top cable TV providers have a variety of shows, films, and documentaries. Whether you want to binge a baking show or immerse yourself in a series about the universe, taking time to watch something you enjoy is a great way to stay sharp and uphold a New Year's resolution.
6. Adopt a Pet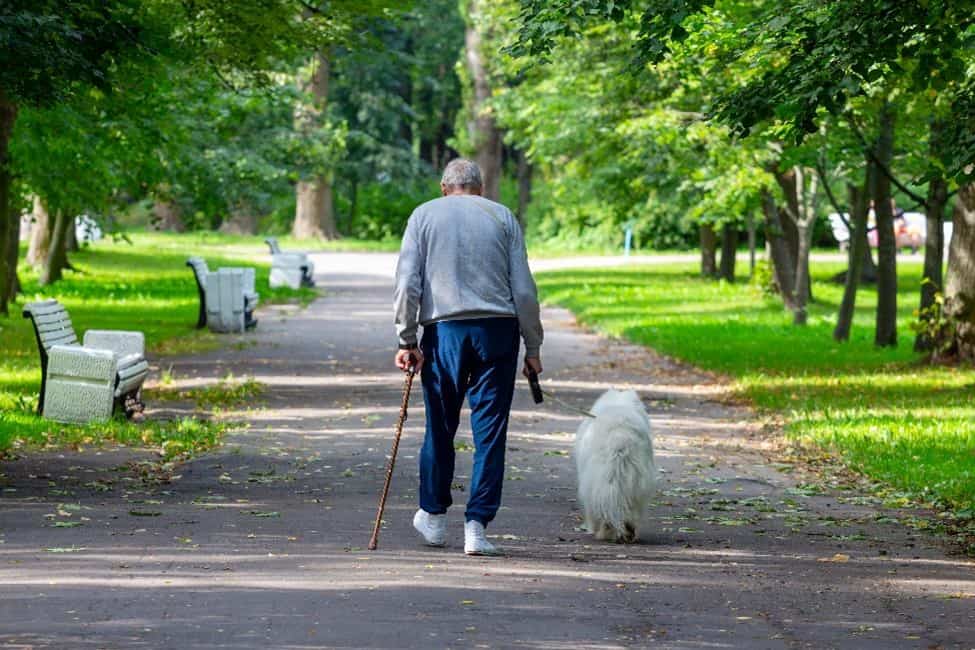 The Seattle Times reports that having pets at an older age has profound health benefits.5 A study conducted by the National Institutes of Health (NIH) showed that adults with dogs experienced a better one-year survival rate after a heart attack in comparison to those who did not have a dog or other pet. Pets can also help ease stress levels, lower your heart rate, and lower your blood pressure, which is why emotional support animals are highly respected.
Another study performed by the NIH found that older pet owners have significantly improved mobility as they age due to regularly walking their dogs or playing with other pets inside. Health benefits aside, having a furry friend, especially in older age, is excellent for companionship and support. If you are considering moving into a senior living facility and want to adopt a furry friend, be sure to read our guide on pet-friendly senior living communities.
7. Volunteer in Your Community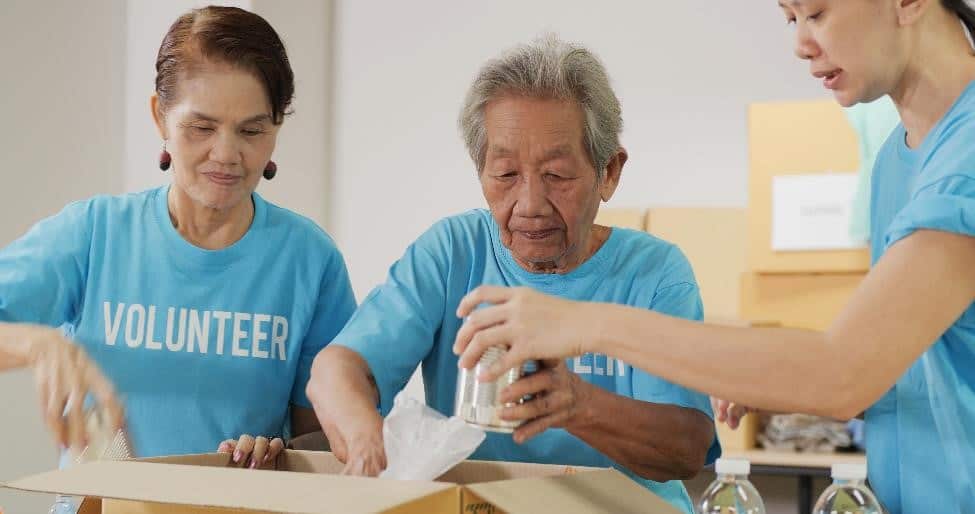 Volunteering is a great way to give back to the community, and it allows you to stay socially active. It can also be emotionally rewarding by increasing self confidence, connecting you with other like-minded individuals, and bringing an overall sense of fulfillment to life. AmeriCorps reports that each year, over 250,000 individuals sign up to work alongside organizations that serve communities nationwide.6 Finding an organization whose mission and values align with your own is a great way to stay engaged and do something fun, all while being flexible with your schedule, which is what New Year's resolutions are all about.
8. Practice Better Sleeping Habits
As simple as it sounds, improving sleep habits can be quintessential to overall health and is a simple resolution to stick to. While there are a plethora of health benefits to a solid sleep schedule, some of the important factors are weight regulation, lower risk of heart disease, and increased immunity. The American Academy of Sleep Medicine and the Sleep Research Society state that adults need at least seven hours of sleep per night.7
So, what are some ways to improve your sleep schedule? The CDC recommends the following methods:
Be consistent by going to bed and waking up at the same time each day.
Eliminate all electronic devices from your bedroom, such as TVs, laptops, and smartphones.
Try to stay away from large meals and drinks with caffeine or alcohol close to bedtime.
Participate in physical activity during the day.
 9. Read More Books
Reading more books is one of the most popular New Year resolutions to date, which is why we couldn't help but include it on this list! Reading not only improves cognitive function and overall brain health, but it's also an easy way to stimulate your mind and meet a goal. For instance, if you or a loved one only reads one or two books per year, set the bar a little higher and aim for four. For avid readers, completing one book per month may be more suitable. Want to challenge yourself even more? Read one book per week!
If you're looking to embrace your bookworm awesomeness with like-minded folks, consider joining a book club to stay social and discuss your favorite plots and characters. You can even connect with other readers, track books you've read, and find new novels virtually through GoodReads. Either way, this resolution can be uniquely tailored to your specific reading goals.
Final Thoughts
New Year's Eve is filled with cheer and the possibilities of what the new year will bring. And, while every new year brings new resolutions, keeping attainable goals in mind is what matters. Consider choosing resolutions that better your mind, body, and soul that are attainable, effective, and beneficial to your quality of life. Whether it's taking up a new hobby, trying a new physical activity, or volunteering with friends, making the best of your time is what the New Year is all about.
Take charge of the new year with this list of resolutions; we guarantee you'll stick to them.