Where should I retire? This question has as many different answers as there are people asking. But before we get to the where, let's look at a few important factors that will help you narrow your search. Some of these will weigh heavier than others.
Cost of Living
For most seniors, affordability is the most important factor when deciding where to live. What is the median home price? What is the total state and local tax burden? Does the state tax IRAs, pensions, etc.? What is the median income? What is the state's overall cost of living? If you're planning to work part-time is the unemployment rate low?
Family and Friends
How important is it to live near family and friends? Do you want to live within driving distance of your grandkids? Do you want to have built-in friends around you? Or are you comfortable making new friends?
Climate
Are you tired of cold, wet winters? Consider the South or Southwest. Don't like long, hot summers? Try the Northeast or upper Midwest. Does the humidity bother your arthritis? Consider a state like Arizona or New Mexico in the dry Southwest.
Coastal areas in states such as Florida, Alabama, Georgia, Mississippi, and Louisiana can experience frequent tropical storms and hurricanes. Are you prepared to deal with potential evacuations, boarding up your home's windows, and other safety measures? Insurance costs in hurricane zones can be astronomical. Northeastern states experience long and cold winters with little sunshine.
Activities
You now have more time on your hands than ever. How do you plan to spend it? Golfing? Gambling? Fishing? Hiking? Mountain biking? Volunteering at the local history museum? Do you already have hobbies that you want to continue? Or are you interested in trying something new? Get a feel for that city or town's (your hobby) community by going on-line. Check out local clubs and associations.
Having a college or university in town means you can continue your education. It also means more cultural activities and sporting events. Do you need a world-class arts community? Consider being close to a large city. If you're a traveler, make sure you live close to a major airport.
Healthcare
At some point you may need more frequent and possibly more urgent medical attention. Is there quality care nearby? If you have a specific medical need are there facilities close by that can address that need?
Cheapest Places to Retire
As you consider where you want to retire as a senior, the cost is most likely at the top of your lists of concerns. If you are on a budget you need to find a place to live that allows you all of the comforts and amenities of retirement, without breaking the bank. Check out the cheapest states, cities, and places around the world as you narrow down your options.
Cheapest States to Retire
If you are looking to save some money while in retirement, start by choosing one of the cheapest states to retire. The following are a few of the cheapest states based on tax rates for retirees, cost of living for seniors, and health care costs.
Alabama is considered a tax-friendly state for retirees according to Kiplinger. This means that most senior benefits including Social Security and pension funds are not taxed by the state. In addition, homeowners who are over 65 do not have to pay property taxes to the state. Alabama doesn't have an estate or inheritance tax either. You will have to pay for sales taxes on food, personal items, and medicine, which is something to consider.
Arizona offers a cost of living for seniors that is nearly 4 percent lower than the U.S. average. It is little wonder that Arizona is home to some of the biggest senior cities in the nation including Peoria, Tempe, and Mesa. In fact, Kiplinger notes that Prescott, Arizona is one of the cheapest cities to live for seniors in Arizona, while still offering a goldmine of senior services and activities for retirees. Plus, Arizona offers some of the best weather in terms of sunshine and mild winters, which is why it is a hot place to go for senior snowbirds from northern states.
Arkansas goes even lower than Arizona in terms of cost of living at 7.5 percent below the national average. More importantly, the cost of a home in Arkansas is well below the national median. For example, if you choose to live in Hot Springs, a popular retirement community thanks to 46 hot springs and 11 championship golf courses, the average home is $115,600. Compare that to $175,700, which is the national average.
Arkansas is also an impressive tax-friendly state according to Kiplinger. Social Security benefits are not taxed and the state has some of the cheapest real estate tax rates in the U.S. Again, like Alabama, the state hikes up sales taxes on everything purchased in stores, which puts a damper on the senior savings and is something to keep in mind.
Here are some of the other cheapest states to retire to:
Keep in mind, if you are relocating to one of the cheapest states to retire, you will need to factor in the cost of moving.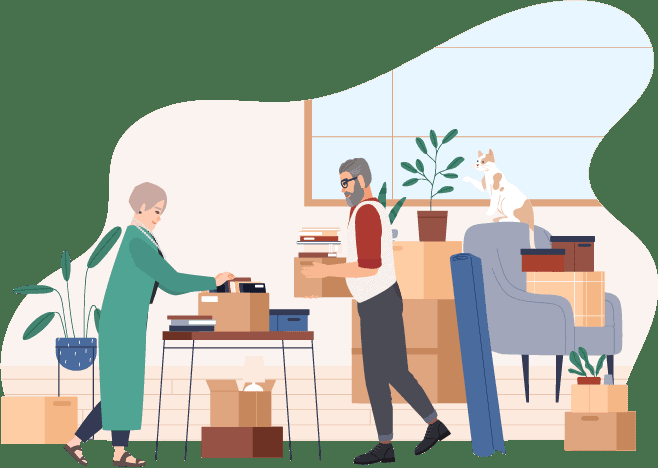 Cheapest Cities to Retire
When considering a city to live in for your senior years, several cities in the U.S. rank well in terms of affordability. According to the AARP, as of 2017 here are the cheapest cities to retire to in the U.S. starting with the most inexpensive:
Birmingham, Alabama
Detroit, Michigan
Jackson, Mississippi
Memphis, Tennessee
Toledo, Ohio
Brownsville, Texas
Augusta, Georgia
Cleveland, Ohio
Akron, Ohio
Montgomery, Alabama
In Birmingham, Alabama, the city has the most affordable housing, health care, and transportation costs. It would cost a senior an estimated $33,219 to live comfortably in retirement in this Southern city. Coming in at Number 10 on the list is another Alabama city—Montgomery. The annual individual cost to live here as a senior is only a few thousand dollars more at $36,971.
Speaking of Southern cities, notice that six out of ten cities on this list are in the South, while Ohio and Michigan are both Midwestern cities. In other words, you'll want to steer clear of the West and East Coast to live cheaply, with the exception of Augusta, Georgia—home to the Masters golf tournament and a wealth of retirement golf communities.
Cheapest Places to Retire in the World
If you have longed to travel during your retirement, you can have your cake and eat it too with the cheapest places to retire in the world. Several countries around the world offer a high quality of living for a budget price point. Consider the type of environment you are interested in for your retired life to see which country best suits you.
According to The Street, here is a list of the top 10 cheapest countries where seniors can retire in financial comfort:
Panama
Ecuador
Mexico
Costa Rica
Thailand
Columbia
Indonesia
Nicaragua
Malaysia
Cambodia
One thing you'll notice with this list is that the majority of these locations are island-bound. As long as you like the tropical lifestyle and warm, humid climate year-round, you can live like a king or queen on a very low budget in these locales.
At the top of this list is Panama, which is a tropical paradise with beachside amenities. However, it is the added government benefits for seniors who receive a pension that makes Panama sound most attractive. Costa Rica, Thailand, Indonesia, and Malaysia are all island getaways that allow seniors to break free of the doldrums of urban living.
Keep in mind that while you are able to save a fortune by living in these countries, there are going to be certain cities and areas you will want to avoid for security and safety purposes. Consider searching for retirement communities in these countries prior to your departure. Also, find out about healthcare services, visa requirements, and senior services before you choose your destination.
Best Places to Retire
What constitutes a place as being the best for retirement? Some would say it requires the perfect climate year-round. Other seniors would agree that safety, financial security, and outdoor activities fit the bill. If you are interested in moving to the best cities, states, or countries for your retirement, we have the information you need to get started on your search.
Best States to Retire
The AARP compiles an annual list of the best states to retire, and here are the 2018 results of the top 10 states:
The reasons why these states were selected varies from the best places for health care to states with a high quality of life for seniors. Some states, namely South Dakota, were selected because they had the largest percentage of seniors who were still employed. This might sound odd for some seniors. But realistically, the ability to find jobs as seniors is attractive for active seniors who want to contribute while adding to their retirement fund.
A couple of states on this list are expected—Florida and Arizona—as these have long been hot spots for retirement communities for active seniors. And while Wyoming looks like the odd state out, this state was actually Number 2 on this list in 2017. Colorado was the Number 2 state for 2018 in terms of providing the best healthcare services for seniors. The rest of the states offer the most retirement-friendly amenities and services in the nation.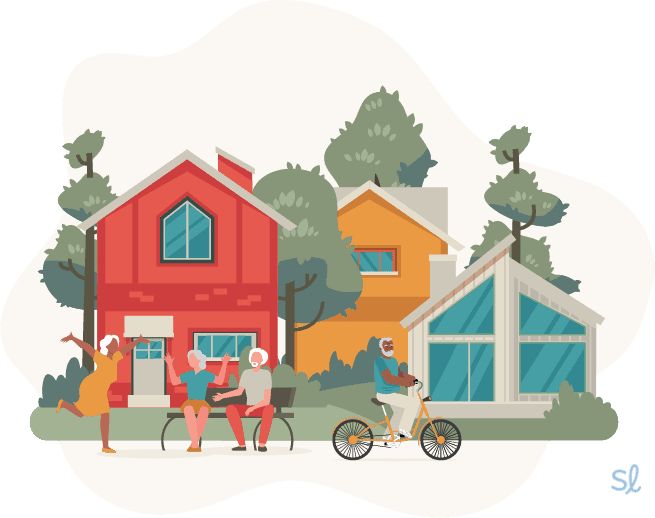 Best Cities to Retire
If you are interested in moving to a different city, perhaps in your home state or the neighboring state, start by looking at the best cities to retire in. The U.S. News and World Report recently released the 100 Best Places to Retire in the USA for 2018. Let's take a look at the top 10 cities that are included on this list:
Sarasota, Florida
Lancaster, Pennsylvania
San Antonio, Texas
Grand Rapids, Michigan
El Paso, Texas
McAllen, Texas
Daytona Beach, Florida
Pittsburgh, Pennsylvania
Austin, Texas
Washington, D.C.
As you can see, four out of 10 cities are located in Texas. The reason for this is Texas is rich in culture and amenities including sports teams, festivals, and community celebrations all year long. Thanks to its size, Texas is also capable of offering beach resorts, golf communities, and close access to Mexico for seniors interested in a south-of-the-border vacation.
Florida has long been recognized as a top spot for senior citizens thanks to its year-round sunshine and easy beach access. Interestingly enough, Pennsylvania scored two out of 10 spots on the list this year. Lancaster is best known as Amish community, but it is also a hugely popular place for retirees who are interested in getting in touch with nature in the farming community.
Another unexpected city for the Number 10 best place to retire in the U.S. is Washington, D.C. This is most commonly viewed as the city where young movers and shakers go to get involved in politics. However, Washington, D.C. scores high in healthcare, and its neighborhoods all boast a strong community sensibility that can help seniors be more socially connected.
Best Places to Retire in the World
According to the Annual Global Retirement Index for 2018, here are the top five places to retire as a senior:
Costa Rica
Mexico
Panama
Ecuador
Malaysia
These countries were selected based on a number of factors. These include the cost of living, senior discounts, entertainment for seniors, healthcare, climate, and the ability to get a visa as an international visitor. You will notice that each of these countries is included on the cheapest places to live in the world. These locations earned places on our list thanks to their affordability.
A few tips to help you find the best place to live—start by renting a home before you settle into a city. Also, request information about benefits and discounts for your age to see what is available. You might be surprised to find that seniors can receive more benefits in other countries than you do here in your home state.
You also want to take into consideration the infrastructure of the place you will be moving to. Do they offer running water, cell phone coverage, wireless internet, and clean streets? If you get too outside of your comfort zone in these paradise locales, you may end up miserable and ready to pay whatever it takes to return to the U.S.
Finally, be prepared to deal with the government of the country you are moving to. Do your research and consult with an attorney to help you process the correct paperwork for visas and the like before you move. This can save you a tremendous amount of trouble prior to your arrival, and for your future return.
Best Places for Military Retirement
When you have served in the U.S. military or you are a spouse of a veteran, you are part of a distinct community. Whether or not you lived on base or were stationed overseas, chances are you congregated, lived, or worked alongside other members of the military. If you or your spouse were a distinguished service member, then you may have the opportunity to live in a designated military retirement community. But what if you did not move up in the ranks but still want to live among other veterans as a senior?
You are in luck. Military.com has released a listing of the top 10 best places for military retirees, which includes:
Oklahoma City, Oklahoma
Norfolk, Virginia
Richmond, Virginia
Austin, Texas
San Antonio, Texas
Madison, Wisconsin
Philadelphia, Pennsylvania
Raleigh, North Carolina
Omaha, Nebraska
Manchester, New Hampshire
Reasons why these cities were selected range from offering an affordable cost of living and local base amenities to having Veterans Administration healthcare services nearby. Several of the cities are recommended because they have a large number of defense contract awards. What this indicates is that these cities offer more military skill jobs that can benefit military retirees interested in continuing their employment. These skills are very specific and often require high levels of security checks that military service members can provide. Another reason why these cities were noted is based on a low sales tax or no state tax for military retirement pay.