Volunteering helps us age better. Those who regularly volunteer report lower rates of mortality and depression and enjoy increased happiness and self-esteem. Studies show that the older a person is, the greater the potential benefits of volunteering, making the simple act of giving back an essential part of staying healthy as we age.1
Beyond good feelings and a sense of purpose, seniors who volunteer can make friends, learn new skills, and keep their minds sharper. Unlike a traditional job, volunteering offers the flexibility to fit into your schedule and the freedom to explore different opportunities to find the right fit.
The benefits of volunteering are no secret with nearly one-in-four seniors volunteering their time.2 In the time of COVID-19, however, getting involved with charities and nonprofits looks a little different. You can no longer sign up for a weekly shift at the local food bank or help out at a bake sale in most cities. With social distancing measures in place and safety protocols especially strict for seniors, you may wonder how you can safely give back. The need for volunteers has not gone away, and there are many ways to get involved and even make social connections while you do.
Let's take a look at ways you can get involved in your local community, even if it's from home!
Some Ways to Give Back Virtually
Mentor Young People
Many organizations work with youth who need a mentor or a little extra help with school work. Through video calls, volunteers can still build relationships and make a big difference in students' lives, even when they can't meet face to face. You can reach out to your local youth centers to see how they are adapting their mentoring programs, or check out these opportunities:
Foster Grandparents through Senior Corps: Older adults 55+ can sign up to be role models and mentors to a child with "exceptional needs" through Senior Corps. Volunteers are matched with local organizations to work with children, teens, and young mothers.
AARP Experience Corps: Part of the AARP Foundation, Experience Corps matches people 50 years and older with children who are not yet reading at their grade level.
iCouldBe: iCouldBe is an organization that partners mentors with high school students and aims to help them stay in school and prepare for their future careers.
Lead Support Groups
Support groups help those facing specific challenges and can be even more important in these times of social distancing. Especially if you have experience in a particular topic, leading a support group can be a rewarding way to help others cope and thrive. Plus, it's a volunteer opportunity that seniors can easily do virtually. Reach out to your local health care centers to see what support groups they run, or consider volunteering with a national organization like the Alzheimer's Association.
Help Raise Money
Charities always need help with fundraising and getting the word out about their work so they can do more of it. If there is an organization or cause near and dear to you, reach out to them and see how you can help. Organizations might ask for help with:
Grant writing
Organizing fundraising events
Marketing or event promotion
Online fundraising campaigns
Donate Your Time and Talents
Charitable organizations need volunteers with particular skill sets to raise money or run programs. Some opportunities come with training so you can help others while also learning something new. A few examples include:
The IRS utilizes volunteers to prepare taxes for free for low-income families.
The Red Cross will train volunteers to virtually help families affected by natural disasters.
Meals on Wheels needs people to call participants for their meal orders.
SCORE helps small businesses by having subject matter experts provide business advice.
Many seniors are sewing and donating masks to help fight the spread of COVID-19.
Not Sure Where to Start?
The organizations below focus on matching volunteers with opportunities.
AARP

The AARP has tons of volunteer opportunities, and they are focused on getting seniors involved. The Volunteer Opportunity Board lets you search based on interests and location. The Volunteer Wizard walks you through a series of questions about topics like your special skills and availability, and you can even specify that you want to volunteer from home.
Seventeen percent of seniors are isolated, and one-in-seven live in poverty.3 AARP volunteers talk to seniors over the phone and provide food assistance, among other services. AARP President Lisa Marsh Ryerson says, "several of our workforce programs have introduced or expanded virtual workshops and other resources, and our Connect2Affect platform is providing more tools and online support to help socially isolated older adults stay connected."
Senior Corps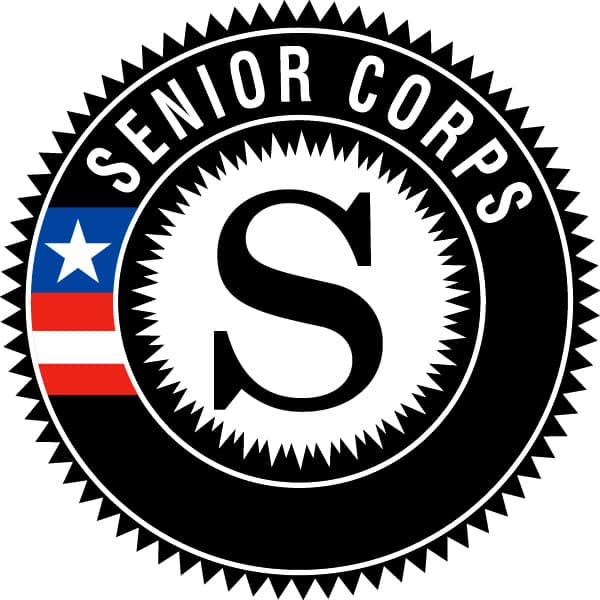 Part of the Corporation for National and Community Service, Senior Corps aims to get seniors 55+ involved in their communities through committed volunteerism. They have over 2,000 partner organizations, so you can easily find the right fit for your availability and interests. Since programs have adapted for COVID-19, and Senior Corps says volunteers are needed now more than ever, there are many opportunities for teleservice. Senior Corps members join groups like the Red Cross to help specifically with COVID-19 response efforts from contact tracing to wellness checks.
Millions of people are struggling during this pandemic and need help in a variety of ways. For older adults looking to get involved and give back, there are plenty of ways to do this from the safety of your home.