While certain aspects of our lives change as we age, such as our overall health, many things stay the same, like dating and finding romance. Another thing that stays the same? The nerves that come along with it.
Whether it was asking your crush to the Sadie Hawkins dance in middle school or inviting your new neighbor to dinner downtown as an older adult, igniting that spark can be intimidating, regardless of age. There is also the common stigma that dating is a young person's game, and after reaching a certain age, you may feel like you're past the point of pursuing a new relationship.
According to a recent Pew Research study, 21 percent of men and 49 percent of women age 65 and up are single.1 These numbers indicate that there is no shortage of dating and romantic opportunities for older folks. It can be a comfort that there are a significant number of people in the same boat, and while it may have been some time since you have embarked on a romantic venture, it is never too late to try again.
The truth is romance does not have an age limit, and there are plenty of ways to get yourself back into the game and enjoy all that love has to offer. This guide will give you all the tips, tools, and words of wisdom you need to take that first step and find that special someone to give your life a bit more zest!
Benefits of Dating As an Older Adult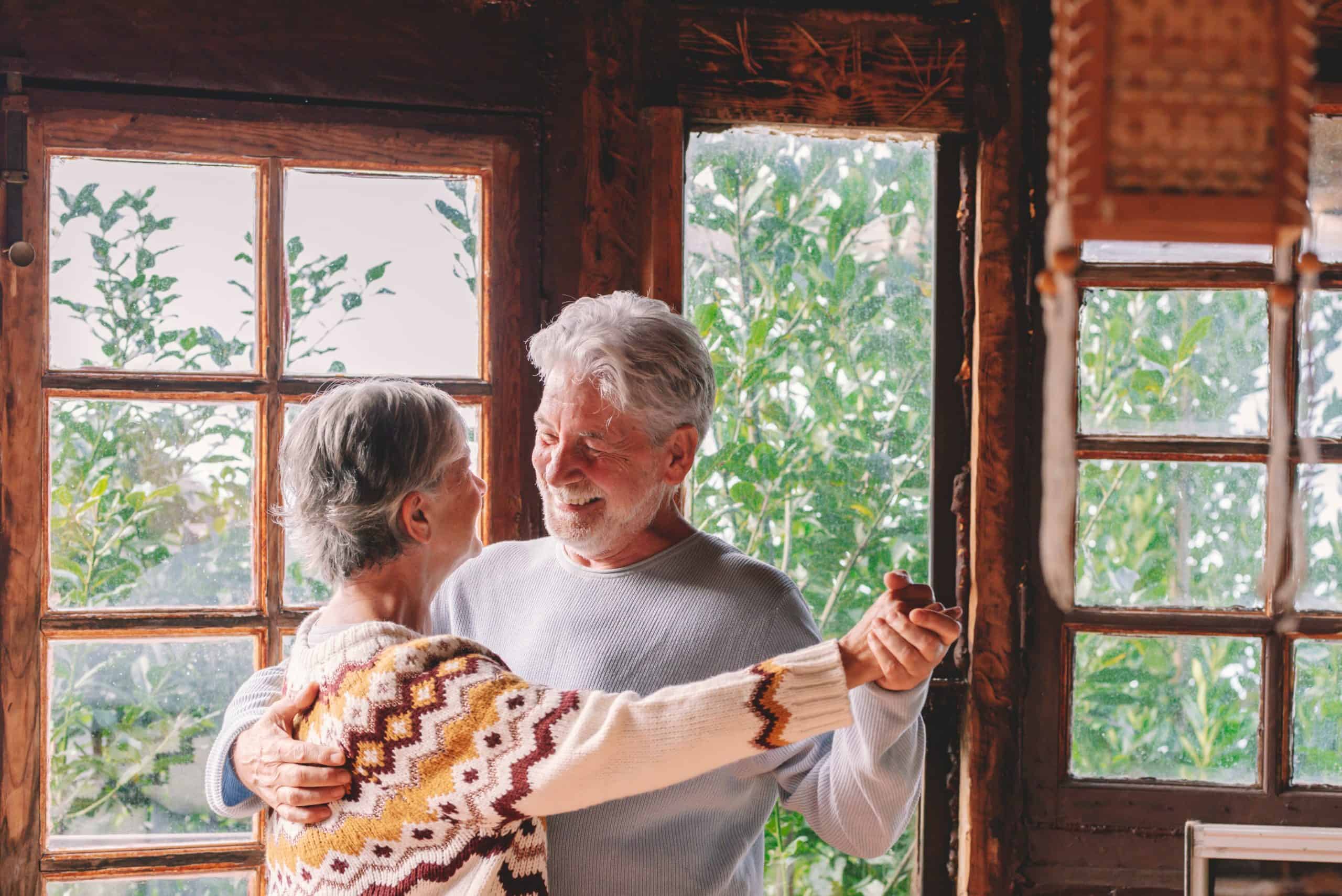 One of the most natural things in life is companionship — someone to share all of life's events with or maybe just dinner on a Friday night. While dating at an older age can seem daunting, all it takes is motivation and helpful tips to put yourself out there.
Many senior singles find that dating at an older age is more fun as there is less pressure compared to dating in your younger years. There aren't nearly as many expectations, and older adults typically have a better idea of what they want out of a relationship.
Gerontologist Marlena del Hierro points out that there are many advantages to dating at an older age.2 Seniors have a wealth of knowledge, particularly "about themselves, the world, and what they're looking for and need in a companion." These concepts, del Hierro believes, are at the forefront of many older adults' minds when pursuing a romantic interest.
Additionally, many older individuals no longer have to worry about a mortgage or family obligations, and they may have more disposable income than they had when they were younger. Seniors typically have more time to indulge in things that they enjoy, such as traveling and sharing fun experiences with their significant other. Dating at an older age comes with many fun and affordable things to do, such as the plethora of senior discounts that are typically associated with museums, winery tours, restaurants, tickets for entertainment, transit passes, and more.
Getting back into the dating scene has plenty of benefits, but it is important to be prepared and mentally equipped before putting yourself out there.
Getting Back in the Game With the Right Mindset
Before you get back into the dating game, it's important to consider your deal breakers, know what you want, and set your expectations. Keep reading for some objectives to keep in mind before getting involved with a potential romantic partner.
Know What You Want and Be Honest About It
Before you start dating, consider what you're looking for. Are you seeking a serious relationship? Or do you just want to enjoy a few casual dates after finalizing a divorce? Answering these questions honestly will help clarify your motives for dating and choosing a better-suited partner.
Transparency is key to a healthy dating outlook, and being honest with your potential partner allows them to see where you stand. For example, do not make promises you cannot keep. If you aren't feeling the spark, say so. If you aren't looking for anything serious, that's completely OK. Just be open about how you're feeling. This keeps both of you on the same page.
Take Time to Heal
For many older adults, getting back into the dating scene isn't due to the excitement of new beginnings. You may be reeling from the loss of a partner. If you don't take the proper time to heal, a new dating venture may not pan out to be a positive and long-lasting experience.
FYI: According to the U.S. Census Bureau, among folks over the age of 75 who have been married, 58 percent of women and 28 percent of men have experienced a spouse's death, making this stage of life very difficult for seniors.
Be Open to New Experiences
While it is crucial to set boundaries, getting outside of your comfort zone in a constructive and healthy way can be beneficial when dating. Be open to meeting folks in town, sharing things about yourself, and getting to know other people. While first dates can be awkward, they can serve as a learning experience so you are better prepared for the next time.
Make Health a Priority
As we age, changes in health can interfere with certain aspects of romance, such as intimacy. Our bodies change with age; health conditions such as dementia, heart disease, depression, and diabetes can cause physical problems, stress, and worry, which can get in the way of intimacy. Be sure to speak with your doctor or another health care professional to keep your health at the forefront.
Set Your Boundaries
Setting your priorities and boundaries for dating is key, according to internationally acclaimed life strategist Tanja Diamond.3 Rather than being concerned with what others are thinking or how other people your age approach dating, focus on what you feel comfortable with. Do not be afraid to make your own rules. For example, if you don't kiss on the first date, don't worry about what others have to say. Alternatively, if you are watching your cholesterol to maintain a healthy heart, suggest other dating ideas besides going out to eat at a restaurant. No matter the "rule," you are always worth it, so do not settle for someone who does not respect your boundaries or wishes.
Places to Meet Other Single Seniors
There are plenty of places to meet other single seniors. In addition, online dating sites are popular with folks of all ages.
Fun Fact: According to a study published in the Journal of Gerontology, seniors (even those in their 80s) reported that staying connected to family and friends via social media made them feel happier and less isolated.4 This study also concluded that those who used social media to stay in touch demonstrated higher executive reasoning skills, which can significantly improve cognitive function.
However, the internet isn't the only place to meet people. Don't neglect the value of spending time with people in the real world. We've included some of the most popular ways to meet singles in your age group that are easy and stress-free:
Friends and family members: Your friends and family are a great resource for introducing you to new people.They know about your personality, hobbies, and interests, and can connect you with folks that have similar interests. Participating in events that involve family and friends, such as weddings, graduations, and other social gatherings, gives you the opportunity to meet a number of people you could hit it off with.
Mutual hobbies: Another excellent way to meet other singles is through your favorite activities and interests. Consider meeting people at church, at local events, at workout classes, or while volunteering.
Offline dating services: While technology is all the rage these days, many older adults prefer the structure of offline dating services where matchmakers hand-select people for you to meet. Many times, these services will plan mixers or other social events to allow seniors to mingle in a way that is safe and intentional.
Dating sites: Online dating is a great option for people of all ages, especially seniors (more on this below). Many sites and mobile apps are designed specifically for an older demographic, so being connected with similar individuals your age can be easy and fun.
Online Dating for Seniors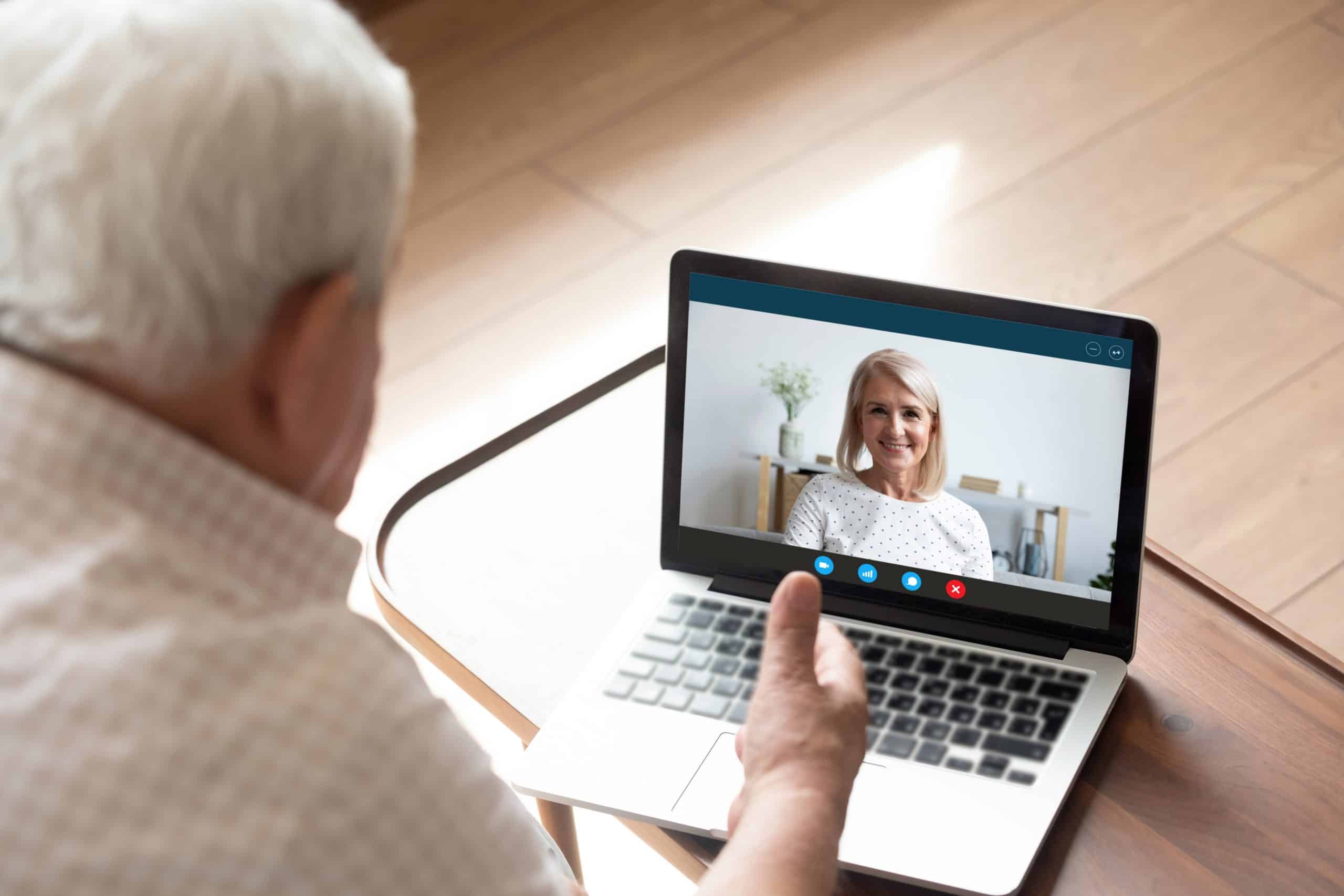 According to Pew Research, online dating among 55- to 64-year-olds has doubled in the past few years and continues to grow.5 More and more, older adults are seeing the potential of online dating, as it presents opportunities that may not have arisen before. Online dating allows singles to connect with others outside of their families and inner circles; it expands horizons and opens doors to new experiences. In a nutshell, online dating is one of the best ways to connect with potential partners that you may not otherwise have the opportunity to meet. Making connections, maintaining friendships, and developing that special romance can all be products of online dating.
How Successful Is Online Dating?
The Pew Research Center reports that 3 in 10 U.S. adults have used online dating apps within the past year and that these apps were instrumental in developing meaningful connections. Twelve percent of adults say that they have gotten married or started a committed relationship as a result of an online dating app. Previous studies conducted by Pew Research also indicate that the use and success of online dating platforms has increased over time, making it clear that they're playing a much larger role in the dating game than in previous years.
The old saying of "kissing a lot of frogs to find a prince" heavily applies to online dating, particularly because meeting someone online is fundamentally different from meeting someone in real life. While it promotes connectivity beyond your social circles and family members, it certainly is not for everyone.
Is Online Dating Right for Me?
How can you determine if online dating is right for you? While in-person dating differs from online dating, both involve putting yourself out there and a willingness to be vulnerable. Saying yes to new things, getting out of your comfort zone, and having an upbeat mindset will ultimately be beneficial when it comes to meeting new people.
Fun Fact: A recent survey found that one-third of seniors who have dated within the last five years have utilized dating apps.6
There are many benefits to online dating, so if you're comfortable with technology and ready to start dating, it's worth a shot. Utah State University reports that older adults, especially women, enjoy online dating because men historically tend to make the first move; online apps have made it easier and less stressful for women to make first contact, with 20 percent of them initiating conversation.7
Online dating can be a chance for reinvention for older adults who want to reassess what they want out of life. Oftentimes, retirees will fill their newfound free time with things like part-time work or hobbies. Consider what new hobbies or avenues you want to pursue, and include them in your dating profile to attract like-minded singles.
Online Dating Etiquette
Keep these etiquette tips in mind if you decide to try online dating:
Be authentic. Just because you are dating online does not mean that you need to hide behind the screen and pretend to be someone you aren't. Be yourself, be authentic, and show up for yourself.
Communicate. Because online dating starts with electronic messaging (i.e., direct messaging, texting, or emailing), be sure to communicate your intentions and feelings clearly to avoid anything becoming lost in translation. Saying what you mean and meaning what you say is paramount.
Be resilient. Some first dates or online conversations might not be the best, but don't throw in the towel right away. Like anything worth having in life, it can take serious effort to find the right person for you, so be sure to invest the time and energy into the people you are connecting with to get the most out of your dating experience.
Be prepared and have fun. After connecting for a while online, it's time to meet face to face! Put on an outfit that makes you feel your best, don't carry the weight of high expectations, and allow yourself to have a great time.
Online Dating Tips
Now that you know the proper online dating etiquette, consider the tips below to ensure you are as prepared as possible:
1. Select the right platform.
Depending on your intent and goals, the dating apps that you will benefit from the most will differ. If you are looking for a casual relationship, consider a laid-back platform such as OurTime. If you're looking for a committed relationship, try apps like eHarmony or Match. Think about the dating pool you are joining, and be sure it aligns with your intentions.
2. Choose the right photo and set up a great profile.
Today, one of the biggest factors to online dating is a great profile that gives an excellent first impression. When you're setting up your dating profile, invest time in creating it and don't rush.
Select photos that:
Feature you alone
Have adequate lighting
Showcase you with friends and family
Show you partaking in your hobbies
When it comes to the details of your bio, write an accurate description that describes who you are and your interests. Remember, at the end of the day, you want to attract people who are interested in who you really are.
3. Start dating.
You're now ready to meet your match. Enjoy the experience.
Date Ideas for Seniors
Check out our list of fun date ideas that will keep you and your potential partner entertained from start to finish.
1. Meet for coffee.
According to a survey conducted by online publication, Dating Advice, 43 percent of seniors chose getting coffee over dinner, drinks, or anything else as their first date activity.8 Dating Advice's senior dating expert, April Braswell, states that older adults often want a first date to be casual and comfortable, which is why coffee is always a top pick.
2. Go for a walk.
While going for a walk in your local park or hiking trail can sound cheesy or even plain, the simple effectiveness of bonding over a walk is timeless. Plus, it's a great way to get some exercise.
3. Book a wine tasting.
Wine tasting is a great way to sample new wines from local vineyards and learn a thing or two about vino. Oftentimes, wineries will offer charcuterie boards and tapas to pair with the wine, as well as entertainment like live music. If you want a fun, adventurous, and feel-good date night, wine tasting is the way to go.
4. Go dancing.
If you and your partner want to get your groove on, consider going out dancing for a fast-paced night on the town. Whether you take a dance class or find a venue with dancing events such as line dancing or jazz night, don't be afraid to take the leap and show your moves. If you aren't an experienced dancer, don't worry; many venues are open to people of all dancing abilities.
5. Double up and double date.
Consider inviting one or more couples to your next date night to take some pressure off. You could go out to eat or participate in a group activity such as pottery, bowling, or a cooking class. Whether you double up with a new couple or some beloved friends, research shows that connecting with other couples can help keep the flame alive in your own relationship.9
6. Stay local.
You don't have to travel far for a fun date. Consider touring your own town for the day and visiting spots you otherwise take for granted on a day-to-day basis. Check into a nearby hotel for the night, make reservations at a popular restaurant, have a cocktail, see a movie at the local theater, or hit some local shops — the options are endless!
7. Play tourist for a day.
If you live in or close to a town that is a tourist destination, why not take part and play tourist for a day? Taking time to explore your city through the eyes of a traveler can be the perfect way to spice up your routine. Whether you go on a walking tour, visit a museum, or check out some local landmarks, acting like a tourist in your own town can get you and your partner out of your comfort zones while still being in a familiar place.
8. Get crafty.
Whether you enjoy painting, working on a home project, scrapbooking, or knitting, crafting is a great way to spend quality time together with a loved one. Crafts stimulate different parts of the brain, so they're great for your cognitive health too.
9. Have a game night.
Board games and cards are a great way to spend a cozy and casual night in. You can invite other couples to your game night to join in on the fun.
10. Go to a comedy show.
Nothing beats laughter, which is why going to a comedy show can be a great way to spend quality time with your partner. Whether you attend a stand-up show, improv show, or group night of comedy, the laughs are never in short supply.
11. Take a road trip.
If you have found love and are looking for a more serious romantic getaway, give a weekend road trip or vacation a try. Road trips are full of adventure and are a sure way to build some memories with those who matter most. Brainstorm a list of possible destinations with your loved one to see where the open road may take you.
Senior Dating Safety Tips
Whether you're pursuing love the old-fashioned way or giving online dating a try, there are always challenges and safety concerns to be aware of. No matter how you may know the individual you are planning on meeting, it's crucial to take precautions. Taken from our guide to dating safely for seniors, remember these safety tips as you start dating:
Never reveal financial information or give money away.
Be weary of frequent excuses to avoid video chats or meeting up.
Don't fall too hard too fast.
Maintain communication on your dating app for a while before moving to your personal phone number or email.
Do your research on the best dating app to choose.
Be sure to meet in a public place for your first few dates.
Always tell a friend or family member where you are going as well as the name and information of the person you are meeting up with.
Always trust your gut.
From the Pros: The term "catfish" refers to someone who pretends to be a different person online in order to trick or attract other people. This is common with online dating, so be sure to listen to your gut if something does not feel right.
Final Thoughts
At the end of the day, it is important to remember that dating and finding love is not restricted to younger folks. Plenty of senior singles are still searching for love and companionship. Whether you prefer to connect with potential partners through family and friends, by meeting at local places in town, or through matchmakers and dating apps, the opportunities are endless. With this guide, older adults don't have to be afraid to take the leap and get back into the dating game.
Read About Our Panel of Experts
As SeniorLiving.org's tech expert and editor, Taylor has years of experience reviewing products and services for seniors. She is passionate about breaking down stigmas related to seniors and technology. She loves finding innovative ways to teach seniors about products and…
Learn More About Taylor Shuman