Overview
Even if you haven't retired yet, it's a good idea to go ahead and create a my Social Security account. If you're not eligible for benefits yet, the online account allows you to request a replacement Social Security card if you have lost yours, view benefit estimates, and check your application status if you're applying for Social Security. If you are eligible to receive benefits, the account allows you to update your information, set up direct deposits, and more!1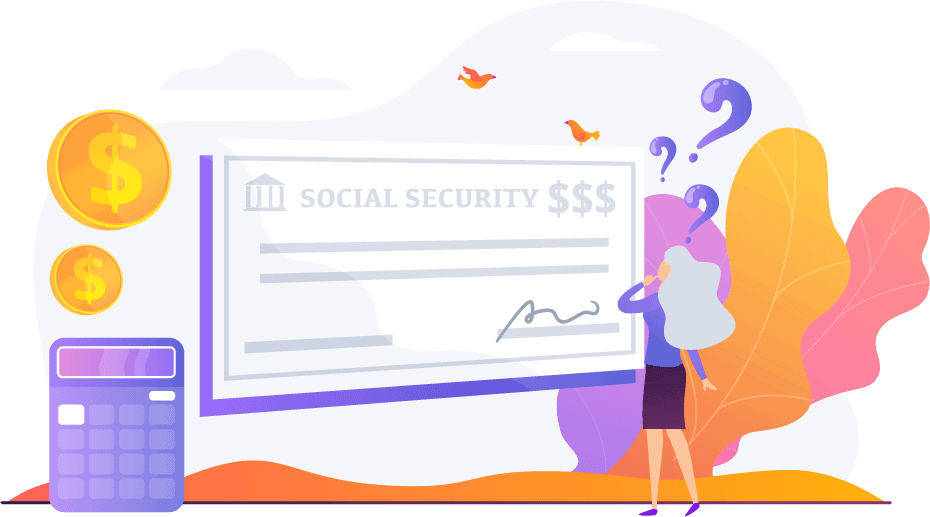 Is It Safe to Create a Social Security Account Online?
We get it, exchanging sensitive financial information online can be anxiety-inducing! What if my personal information is stolen? How do I know if my information is truly secure? Those are all valid questions. You can never be too careful online, and we're passionate about protecting seniors from scams and identity theft.
To ease your concerns (and ours!), we thoroughly read through the security and protection procedures Social Security takes to keep your information safe and out of the hands of scammers.3 When setting up your my Social Security account, you'll be asked a series of security questions to verify your identity. That means no one can create an account using your information or access your existing account.
Once your account is set up, the site has a two-step login process to keep you safe. You'll enter your username and password and a security code that they send to you via text message or email (your choice). This double security login is impressive!
Since only one account is tied to each Social Security number, it is beneficial to set up your account early. Plus, you can look at your benefit estimates to assist you in planning for the future.
FYI: If you need additional assistance setting up your account, you can create an account in person or over the phone by visiting or calling your local Social Security office.
How to Set Up Your my Social Security Account Online
Securely setting up your my Social Security account can be completed in a few simple steps. We'll show you how! Before you get started, here is what you'll need on hand to set up your account.
Your Social Security number
A valid U.S. mailing address
An email address
Open your web browser and type "ssa.gov/myaccount/" in the URL bar.
Next, click "Create an Account."
Click "Create New Account."
Read through the terms of service. Once you're finished, scroll down to the bottom and click the checkmark box to indicate you agree to the terms of service. Then click "Next."
Next, you'll be asked to fill your personal information. When you're finished filling in the information, click "Next" at the bottom of the page.
On the next page, you'll be presented with a series of questions that only you know the answers to. This will allow the Social Security Administration to verify your identity.
Then, they will send a verification code to the email address or cell phone number you provided.
After you have verified who you are, you'll be asked to set up a username and password. Make sure you write it down in a secure place for safekeeping.
You have now completed the setup process for your my Social Security account!
Keep in Mind: When you create a my Social Security account, you will no longer receive paper statements in the mail. Instead, you will receive an email reminding you to review your statement by logging into your online account.