Spectrum Cell Phone Plans for Seniors
SeniorLiving.org is compensated when you click on the provider links listed on this page. This compensation does not impact our ratings or reviews. Read our Editorial Guidelines here to learn more about our review process and to learn more about how we are compensated.
$14.99 starting price
Backed by Verizon Wireless
HD streaming options
No added taxes or hidden fees
SeniorLiving.org is compensated when you click on the provider links listed on this page. This compensation does not impact our ratings or reviews. Read our Editorial Guidelines here to learn more about our review process and to learn more about how we are compensated.
You probably know Spectrum® for its cable TV and Internet services, but the broadband communications company also sells mobile wireless plans. In 2018 Charter Communications, Spectrum's parent company, announced it would launch the long-awaited Spectrum mobile wireless service.
Spectrum Mobile is available only to Spectrum customers, and it offers deals starting at $14.99 per month. You can mix and match plans with your TV and Internet services for the best deals and rates. Spectrum offers a range of talk, text, and data options, making it a flexible provider for older Americans with different needs. If you're in the market for a new provider, it may be worth checking out what Spectrum has to offer.
Pros About Spectrum
Affordable talk, text, and data plans
Flexible plans you can mix and match by the GB
Nationwide 5G coverage for a better mobile experience
Add a monthly plan to your phone with no contract, taxes, or extra fees
Unlimited free international texts if you're in the U.S.
Cons About Spectrum
Must be a Spectrum customer already
No international roaming option
Is Spectrum Right for Me?
Spectrum phone plans make it very easy for older adults to call, text, and use data without entering a long-term contract. Many of the provider's plans are adjustable based on your specific needs, while still providing nationwide 5G service. A major caveat is that you need to be a Spectrum internet customer to qualify for a Spectrum phone plan. If you're not already a Spectrum customer or you simply want to see what else is available, check out the top-rated alternatives below.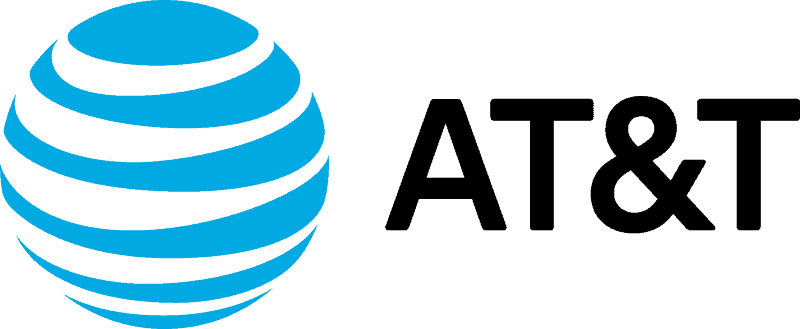 The Buying Experience With Spectrum
Buying Spectrum Mobile or adding it to your existing plan is simple. You can sign up at a Spectrum store, through the My Spectrum app, on the Spectrum website, or by calling a Spectrum service member over the phone.
If you want to start your mobile plan from the comfort of your home, the app and website have intuitive platforms that are easy to navigate. You can get your mobile plan running through the app by:
Opening the My Spectrum app.
Tapping "Services" at the bottom of the screen.
Selecting "Add Mobile Service."
Browsing plans and selecting the policy that makes the most sense for you.
If you're browsing through the company's website, you can:
Visit Spectrum.com.
Click "Products" and select your phone and plan.
If you have an old phone you want to trade in, you can select "Check Trade-in Value" to see what offers are available.
Click "Continue" and sign in to your Spectrum account.
Select a data plan and phone number option.
Review your order and enter your card credit card information.
I wasn't a current Spectrum customer, so I had to set up my Spectrum InternetⓇ and phone plan at the same time. I decided to call a Spectrum customer service member to set up my new account. After 20 minutes of going through the options, selecting my plan, and providing my payment information, my account was all set up.
Pro Tip: If you're new to Spectrum Internet and want to learn more before purchasing, visit our list of the best Internet providers for seniors to see how it compares to other top providers.
You also have the option of visiting a Spectrum store in person to work directly with a representative.
Choosing a Cell Phone
You can choose from a variety of smartphones, flip phones, or "candy bar" phones (which are just phones that have a screen and keyboard with no cover) with Spectrum. Below we'll compare some of our favorite phones for seniors that Spectrum offers.
| Phone | iPhone 13 | Orbic Journey V |
| --- | --- | --- |
| Phone type | Smartphone | Flip phone |
| Pricing | $33.33 per month over 24 months, or $799 when paid in full | $3.99 per month over 24 months, or $95.99 when paid in full |
| Wi-Fi/data | Yes | Yes |
| Camera | Dual 12 MP cameras | 2 MP still camera |
| Phone storage | Up to 512 GB of storage | 5.8 GB of storage |
| Touch/face ID to unlock your phone | Yes | No |
| Water-resistant | Yes, in depths of up to 20 feet for 30 minutes | No |
| Bluetooth | Yes | Yes |
iPhone 13
If you're looking for a high-tech option, the iPhone 13 is a great choice. Its large, bright screen is easy on older eyes, and it comes with several accessibility features. The iPhone 13's high-quality cameras are perfect for photos of the grandkids, and you can FaceTime with family and friends who live far away. These advanced features come with a hefty price tag starting at $799, but the monthly installments make the cost more feasible.
Orbic Journey V
On the other hand, if you want something simpler without extra bells and whistles, you could try the Orbic Journey V. The flip phone has a straightforward design, and it's easy to navigate. You'll be able to do all the important things, such as make calls, send texts, and access the Internet. Plus, at $95.99, it is significantly cheaper for people on a tight budget.
If you want to check out more phone options, visit our list of the best cell phones for seniors.
Did You Know? New research from the Pew Center shows that between 2012 and 2021, the rate of smartphone ownership among Americans 65 years or older increased from 13 percent to 65 percent.1 Today, 85 percent of seniors own a cell phone.2
Nationwide Coverage
Spectrum mobile plans are covered by Verizon's network, which means you're gaining access to one of the largest providers in the nation. Verizon is available in over 150 countries and is the third-most military-friendly provider, according to the Military Friendly Company List.3 According to Speedtest Intelligence, Verizon is the second fastest mobile provider in the country.4
FYI: Spectrum customer service is available 24/7 to help you troubleshoot any problems or answer questions regarding your Spectrum account. For Spectrum Mobile questions, call 833-224-6603. 
Verizon provides nationwide 5G coverage. Its 5G Ultra Wideband, which is the fastest 5G option, is available in over 1,700 cities in the U.S., including Los Angeles, Dallas, New York, Phoenix, and Denver. 4G coverage is also available throughout the country.
Contracts and Warranty
Contracts
One of the best features of a Spectrum Mobile plan is that you don't need a contract to sign up, which means you can take a break from your phone or switch providers at any time with no hassle or commitments.
Warranty
Spectrum offers a warranty plan to protect your phone. Some of the main features of the warranty package include:
A 12-month warranty period from the date you purchased your phone.
If you want to change your phone, the warranty from your original device will automatically transfer.
To qualify for a Spectrum warranty with an existing phone, you have to make sure your device was not previously repaired or tampered with. It basically has to be "like new" to qualify with an existing phone.
Spectrum Phone Plans at a Glance
Spectrum offers three cell phone plans. Below is a breakdown of each plan's main features.
| Plan name | Price | Talk and text | Data | Extra features |
| --- | --- | --- | --- | --- |
| Unlimited | $29.99 per month with 2 or more lines or $45 for a single line | Unlimited talk and text | Unlimited data | 5G access at no extra cost |
| Unlimited Plus | $39.99 per month with 2 or more lines or $55 for a single line | Unlimited talk and text | Unlimited data | HD-quality streaming |
| By the Gig | $14 per GB per month | Unlimited talk and text | 1 GB or more of data for each line on the account | Share data with up to 10 lines; 5G access at no extra cost |
Money Saving: The price per line for the Unlimited and Unlimited Plus plans will go down if you have two or more lines on your account. If you're able to share an account with a spouse, friend, or family member, you can save money for up to 10 lines.
A Closer Look at Spectrum Plans and Pricing
Spectrum Unlimited for All-Around Use
Cost
Spectrum's unlimited plan is a great option for all-around use. Starting at $29.99 per month, it's affordable compared to many other popular unlimited plans.
What you see is what you get with Spectrum's pricing. There are no senior discounts or deals, but you don't have to worry about any hidden fees or taxes either. All of it is included in the price you see above. It's also important to note that this specific plan is prepaid, so you have to pay first to gain access to mobile service.
Plan Features
Spectrum Unlimited is a solid all-around plan for seniors who are actively texting, calling, and using the Internet on their phones. Because Spectrum has partnered with Verizon for its mobile coverage, you get speeds nearly as fast as Verizon's. But Spectrum is a mobile virtual network provider, meaning it doesn't provide its own service, so you may experience slower Internet speeds during peak phone-usage times.
Other features and perks you get with Spectrum Unlimited include:
Up to 5 GB of mobile hotspot at high speeds, and then reduced rates after that.
Connect to any of Spectrum's free Wi-Fi points across the country and enjoy unlimited Wi-Fi on the go.
2,000 free minutes to Mexico and Canada.
Unlimited free international texts when texting from the U.S.
20 GB of premium data, after which you may experience slow-downs in your data speed.
Spectrum Unlimited Plus for Better Streaming
Cost
Spectrum Unlimited Plus has everything you love about the unlimited plan with some extra perks for streaming videos and surfing the web, starting at $39.99 per month.
For only $10 more per line, you get everything that comes with Spectrum Unlimited and all the added features of the Plus plan. It's still significantly cheaper than Spectrum's leading competitors, which makes its most expensive plan great for seniors looking for an affordable option.
Plan Features
Spectrum Unlimited Plus is all about streaming, video quality, and extra-high-speed data for seniors who enjoy surfing the web or watching videos on their phones. Whether you're watching videos with your grandkids or catching up on your latest show from the comfort of your phone, Unlimited Plus is the way to go if you stream regularly. It's also a great plan if you use a lot of data-heavy applications on your phone.
With Unlimited Plus, you get:
All the perks and benefits that come with Spectrum Unlimited.
HD streaming for the best-quality videos.
30 GB of premium data for extra usage.
Did You Know? Most streaming services offer mobile apps through the Apple and Google app stores. That means you can stream your favorite Netflix, Hulu, YouTube, and other streaming video services directly from your phone!
By the Gig Monthly Data Plan
Cost
Spectrum's By the Gig plan is the cheapest and most flexible Spectrum mobile plan. It is slightly more expensive than its competitors' by-the-gig options, including Verizon and AT&T, but it's still a budget-friendly option for older Americans looking to lower costs.
Plan Features
The By the Gig plan is a good choice for older Americans who want access to the Internet but don't think they will use much data. Streaming, videos, and apps use up the most data, so this is probably the best option if you don't think you need those kinds of services. Just know that your speeds will be reduced if you use more than 5 GB of data per month on this plan.
Spectrum's By the Gig plan comes with all the perks and benefits of the Unlimited plan, including:
Shareable data for up to 10 lines.
Pay only for the data you use, 1 GB at a time.
Flexibility to switch to Unlimited at any time for more data.
How Does Spectrum Compare to Other Phone Carriers?
It's important to compare your options before signing up for a cell phone plan. Below is a breakdown of how Spectrum's Unlimited plan stacks up to the competition.
| Plan | Spectrum Unlimited | Verizon Start Unlimited | AT&T Unlimited Starter |
| --- | --- | --- | --- |
| Single line | $29.99 per month | $70 per month | $65 per month |
| 2 lines | $59.98 per month | $120 per month | $120 per month |
| More than 2 lines | $29.99 per line | $45 per line for 3 lines; $35 per line for 4 lines | $135 for 3 lines; $140 for 4 lines |
Spectrum's entry-level Unlimited plan is significantly cheaper than both Verizon's and AT&T's, which makes it a great option if you're looking for an affordable plan. Spectrum doesn't have its own cellular towers like Verizon and AT&T do, however, which means you may experience slower speeds.
Now let's take a look at how Spectrum's By the Gig plans compare.
| Plan | Spectrum By the Gig | Verizon My Gigs | AT&T 4GB plan |
| --- | --- | --- | --- |
| GB plan | $14 per GB | $10 per GB | $40 for 4 GB |
Spectrum's rates for by-the-gig plans are competitive, but they are slightly more expensive than other major providers. Unless you plan to use only one or two gigs per month, we recommend upgrading to one of Spectrum's unlimited plans since you'll get more bang for your buck.
The Bottom Line on Spectrum
Even with no senior discounts available, Spectrum has some of the most affordable plans with competitive Internet speeds. With no hidden fees or taxes, you know exactly what you're paying for with Spectrum.
If you've already signed up with Spectrum for its TV or Internet services, it may be a solid choice as your mobile provider. With the By the Gig plan, you can get as much or as little data as you need. Unless you'll be streaming heavily or watching videos from your phone, Spectrum's Unlimited plan has pretty much everything you'll need from a phone plan.
If you're still unsure about whether Spectrum is right for you, check out our cell phone for seniors buyer's guide.
Frequently Asked Questions About Spectrum
Read About Our Panel of Experts
As SeniorLiving.org's tech expert and editor, Taylor has years of experience reviewing products and services for seniors. She is passionate about breaking down stigmas related to seniors and technology. She loves finding innovative ways to teach seniors about products and…
Learn More About Taylor Shuman