Spectrum TV for Seniors
SeniorLiving.org is compensated when you click on the provider links listed on this page. This compensation does not impact our ratings or reviews. Read our Editorial Guidelines here to learn more about our review process and to learn more about how we are compensated.
160+ Channels Available
30-Day Money-Back Guarantee
41 States Available
$39.99/mo Starting Price
SeniorLiving.org is compensated when you click on the provider links listed on this page. This compensation does not impact our ratings or reviews. Read our Editorial Guidelines here to learn more about our review process and to learn more about how we are compensated.
Spectrum offers four cable TV packages with add-ons and upgrades available.
You can enjoy up to 160+ channels, on demand content, a contract buyout program, and  contract-free plans with Spectrum.
If you're interested in a provider that offers a wider variety of plans, visit our list of the best cable TV plans for seniors.
Formerly known as Time Warner, Spectrum isn't a newbie in the cable TV game. With affordable and customizable cable TV options, this provider offers more HD, add-on sports, international, and premium channels than many major providers. We were impressed by its well-organized Spectrum TV App, the Apple 4K voice-activated remote option (a boon for older ears and eyes), and excellent money-saving plans for internet bundlers. We also appreciate that Spectrum doesn't require contracts or have any early-termination fees. In addition to Spectrum's streamlined cable TV offerings, customers can personalize their TV plan with affordable add-ons.
While not the highest rated in customer service, Spectrum is well within the industry average.1 And as long as you are aware that promotional prices increase after 12 months, this may be the TV provider that will stop you from cutting the cord on cable.2
Pros About Spectrum TV
Budget-friendly bundles
Free HD and 160+ channels available
Free access to Spectrum On Demand
Free Spectrum TV App
Spectrum Guide Narration available for the visually impaired
Optional voice-activated Apple 4K remote
30-day money-back guarantee
No contracts or early-termination fees
Contract buyout program up to $500
Cons About Spectrum TV
No senior discounts currently available for Spectrum TV plans
Installation fees
Promotional prices increase after 12 months
Required equipment
Spectrum TV Plans and Pricing Overview
Along with Specturm's TV packages, you can purchase add-on packs to help customers customize the packages to their entertainment needs. You can add sports, international, and premium channels when you check out.
Standard Plans Spectrum TV packages include:
Free HD channels
Thousands of on-demand titles
Stream anywhere with the Spectrum TV App or by visiting SpectrumTV.com on your PC
Add extra channels for an additional monthly fee
| Package | Spectrum TV Essentials | TV Select Signature | TV Select  Plus | Mi Plan Latino |
| --- | --- | --- | --- | --- |
| Promotional price* | $24.99 per month  +  Spectrum Internet Plan | $59.99 per month | $69.99 per month | $39.99 per month |
| Channels | 65+ | 150+ | 160+ | 140+ |
*Prices increase after one year of service.
Not Interested In Spectrum TV? Check Out These Quality Alternatives
When shopping for a good TV plan, you'll want to consider a few different factors, including monthly rates, bundling options, available channels, and extra features. Spectrum TV is a popular choice among older adults thanks in large part to its budget-friendly bundles, but it's certainly not the only good option on the market. Here are the few of the highest-rated TV providers we have reviewed.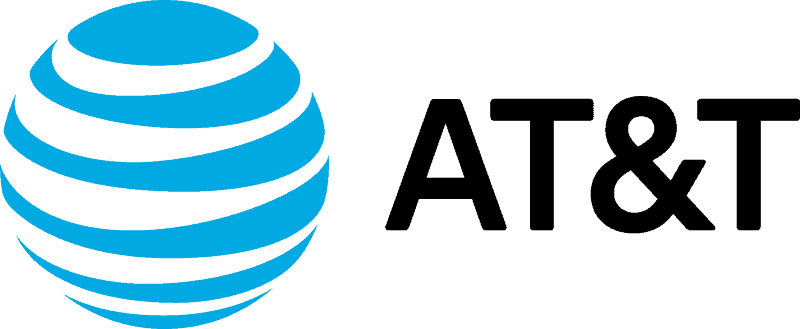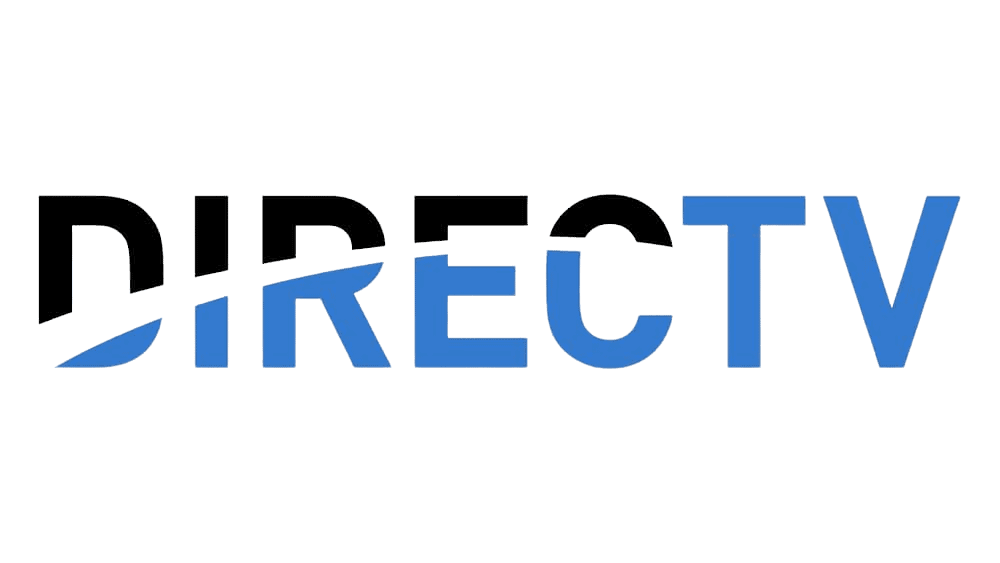 Choosing a Spectrum TV Plan
Spectrum offers three standard cable TV plans: TV Select Signature, TV Select Plus, and Mi Plan Latino, along with TV Essentials, which requires a Spectrum Internet plan. Customers also have the option to bundle these plans with Spectrum TV and Voice. After selecting your package, you can customize it with add-on channels. Below, we'll go over two of our favorite packages for seniors.
Spectrum TV Select Signature
Spectrum TV Select includes over 150 popular channels like HGTV, ESPN, and the History channel. Along with free access to on-demand programming, you can stream your plan's content from anywhere on the Spectrum® TV App. Plus, there are no contracts required. Priced at $59.99 per month for 12 months, this plan is a great starter package for those who want popular channels. You'll get family-friendly, news, and sports channels all in one.
If you're a sports fanatic, we recommend upgrading to Spectrum TV Select Plus. It features 160+ channels, including most of the same channels as the Signature plan, plus regional sports channels. This package costs $69.99 per month for 12 months.
Mi Plan Latino
Starting at $39.99 per month for 12 months, Mi Plan Latino includes 140 channels. You'll get all the top sports, entertainment, and family channels, ranging from Telemundo to Cartoon Network. As a perk, this plan includes over 75 Spanish channels and 65 English channels. Mi Plan Latino is perfect for Spanish-speaking seniors who want access to all of their favorite channels. Since the plan also comes with English channels, there is still plenty to watch for guests who don't speak Spanish.
Add-On Channels
You can customize your Spectrum TV cable package with additional sports, international, and premium channels. All you need to do is select one or several add-on channels during checkout. These additional channels and streaming subscriptions range from $6 to $29.99 per month and are completely optional.
We'll go over the add-on channels below:
Sports View
If you or your family members are hardcore sports enthusiasts, we recommend purchasing the add-on Sports View channels starting at $7 per month. This includes 20+ additional sports channels such as NFL RedZone and MLB Strike Zone. 
Entertainment View
Starting at $12 per month, Entertainment View features over 70 popular channels, such as OWN and the Cooking Channel. If you enjoy a variety of content or like to channel surf, we recommend this add-on.
Latino View
Have a bilingual speaker in your house? For $12 per month, you'll get over 70 Spanish channels with programming from Mexico, Latin America, and Spain.
Max
For those who need their daily entertainment dose or love family movie nights, a subscription to Max may be a great fit. Watch all your favorite premium shows and movies, including on-demand titles on the Max app. You'll find popular titles, along with premium movies (some that are still in theaters!) for $15 per month.
SHOWTIME
Cue the drama and enjoy great content from SHOWTIME, featuring six premium channels of Emmy Award-winning shows and movies. Popular titles include "Billions," "Homeland," and "Shameless," to name a few. You'll also get access to SHOWTIME On Demand for even more great content — all for $10 per month.
STARZ + STARZ ENCORE
For TV enthusiasts who enjoy good storytelling and dramatic shows, STARZ is a great place to start. You can add STARZ + STARZ ENCORE to your Spectrum TV package for $9 per month. You'll get access to original series and enjoy popular titles like "Outlander" and "Shining Vale."
International: Mandarin View
If you would like to broaden your entertainment horizon, we recommend purchasing international add-ons. With Mandarin View, you can get Mandarin channels starting at $9.99 per month.
International: Hindi View Premium
For $29.99 per month, consider catching up on some of your favorite Bollywood movies or shows with the whole family. Channels include Zee TV and TV Asia starting at $29.99 per month.
Spectrum: Our number one pick for cable TV
Spectrum has no long-term contracts, a 30-day free trial, and a contract buyout program to make your sign-up process as painless as possible.
Spectrum Equipment and DVR Rundown
After choosing a cable TV plan, you may be asked whether you want to use an HD Box or Apple TV 4K. Keep in mind that adding TV equipment to your plan is required. Here's the lowdown.
Spectrum HD Boxes cost $9.99 per month and allow you to view in HD on each TV. The box enables you to access the channels directly, and, for a fee, professional Spectrum installation and support are available. It also includes a universal remote, and you can pay an additional monthly fee for cloud DVR storage.
Good to Know: Your rates may increase after the first year if you don't sign up for a two-year package. There may also be surcharges and taxes, along with extra fees for equipment, installation, and additional services.
If you opt for the Apple TV 4K, it includes a voice-activated remote, an excellent option if you dislike tiny buttons. You'll have access to all your channels via the Spectrum TV App. Users can also upgrade to include cloud DVR storage, which allows you to save up to 100 hours of your favorite shows and movies. Note that you'll be on your own for installation, so reach out to a more tech-savvy family member if that's not your strength. You can either purchase the device for $180 upfront or pay $8.99 per month for 20 months.
Spectrum TV App: The Gateway to Your Favorite Entertainment
With the Spectrum TV App, you have access to your entire channel lineup and up to 50,000 on-demand shows and movies on your mobile and connected devices, including smartphones, tablets, Xbox Ones, and Samsung Smart TVs. The app allows you to create watch lists, watch live TV, stream on-demand content, set (grand-) parental controls, and even program your DVR whether you're at home or on the go.
Spectrum Bundles to Help You Save
Depending on what you're looking for, various deals that combine TV, internet, and/or home phone may be available in your area. We recommend taking a closer look at these offers to save even more on your monthly bill.
Spectrum Internet and TV bundles start at $74.98 per month for 12 months with Auto Pay, featuring download speeds up to 400 Mbps and no data caps (your gamer grandkids won't be causing any overage charges).
Below is a look at one of our favorite bundles for older adults (pricing and availability may vary by location).
TV SELECT SIGNATURE + INTERNET ULTRA + VOICE
If you're looking for a comprehensive bundle with TV, internet, and home phone service, we'd recommend getting this bundle. You'll get over 125 channels and download speeds up to 500 Mbps, as well as 28 calling features for your home phone. As a perk, you can enjoy free on-demand access in high definition. You'll also receive a free modem. The voice plan offers unlimited calling to the U.S., Canada, and Mexico, and has no added fees.
FYI: It might be worth adding a landline to your Spectrum bundle, which costs approximately $14.99 per month. It's not a bad deal given that it's a safety measure in case your mobile phone is lost, damaged, or can't be recharged. And if there's an emergency, 911 dispatch knows where you are.
Comparing Spectrum to the Competition
Xfinity's cable TV packages are also worth looking into. Xfinity, a part of Comcast, has similar bundled TV, internet, and voice options. Unlike Spectrum, you'll need to sign a contract to get its best deals, and it has data caps. Xfinity excels in speed and value, however.
Quick Tip: Check out our cable TV buyer's guide for tips on how to save on your package, a comparison of top providers, and more.
With similar packages and even better pricing, CenturyLink is another provider we've reviewed.  Unless CenturyLink Fiber is available in your area, you'll be dealing with slower (DSL) speeds and data caps. Similarly,  AT&T has highly competitive rates for bundles, and with its addition of DIRECTV, it offers more TV bundle options than Spectrum. But to beat Spectrum for internet speed, you'll need to be within reach of AT&T's fiber lines.
The Bottom Line on Spectrum TV
Spectrum TV offers flexibility for its packages, bundle perks, and pricing, making it a top choice for older adults. While it's important to remember that equipment and service add-ons can increase your bill, eliminating contracts is a significant improvement in this industry and encourages better customer relations. Overall, the service feels like it hits a sweet spot for seniors looking for fair pricing and robust channel add-ons, particularly if you want to throw in an internet plan. With a variety of premium, sports, and international channels, Spectrum TV offers customizable packages that are great for seniors and families of any size.
Read About Our Panel of Experts
Ann Volkwein has authored or co-authored over 20 food and lifestyle books, including five New York Times bestsellers. Her experience spans the worlds of marketing, brand development, recipe development, publishing, and online and broadcast media, with an eye to perfecting…
Learn More About Ann Volkwein