Retired persons make up a huge percentage of Americans, at more than 45 million people in 2019. Products targeted towards retirement is also a massive industry, valued at over $29 trillion and made up of defined benefit plans, defined contribution plans, IRAs, and annuity reserves.1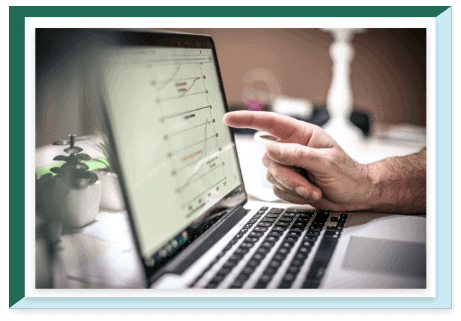 Contents:
Number of retirees
The number of retired workers receiving Social Security benefits was 45.1 million in 2019, up from 33.5 million in 20092.
People over 65 represent nearly 17% of the US population, and are expected to make up 22% of the population by 20503.
By 2028, nearly one in three people between the ages of 65 and 74 are expected to remain in the labor force, and more than 12 percent of people 75 and older will still be working, roughly tripling the rate at which the oldest Americans were working two decades ago.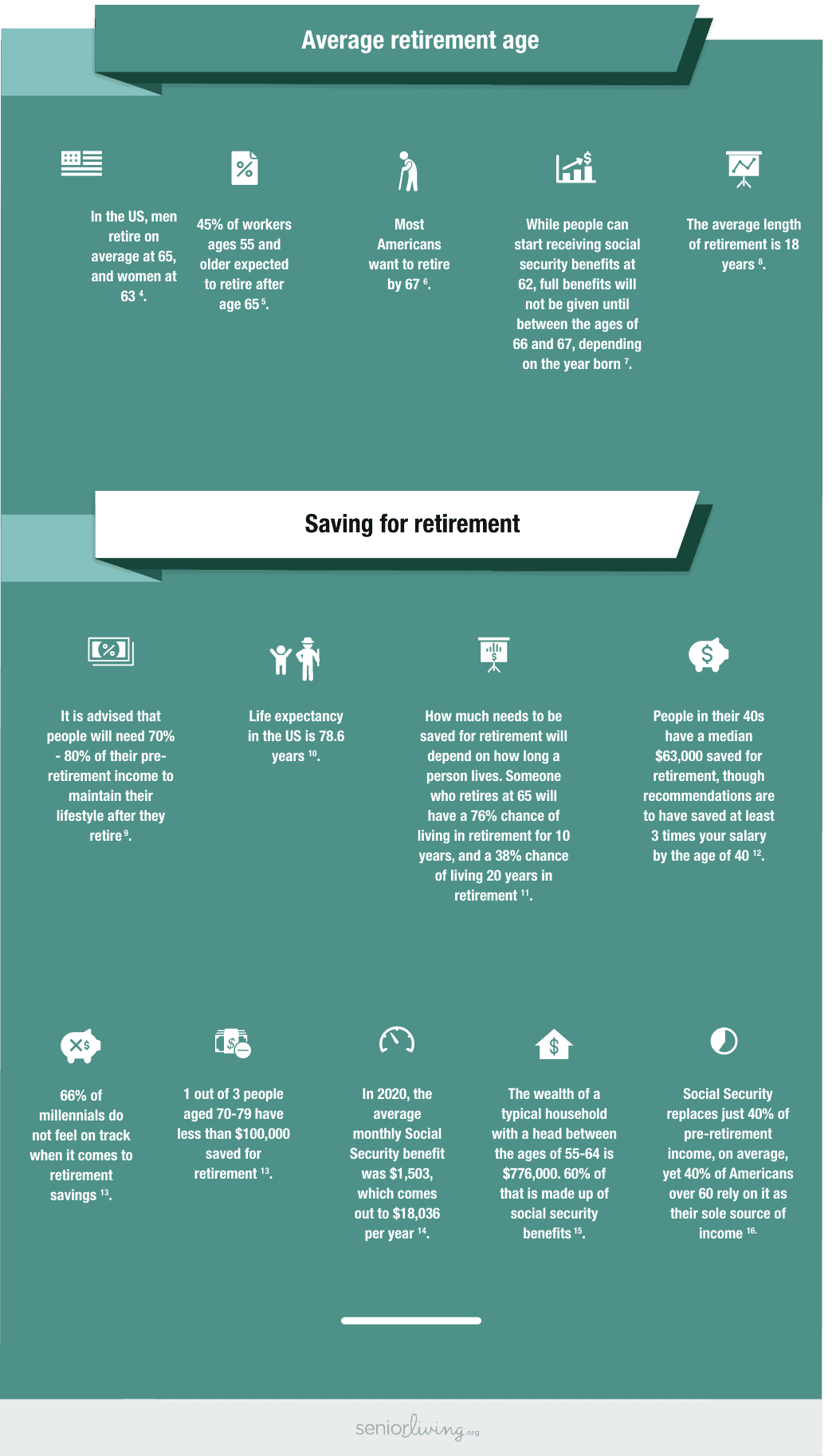 Where seniors are working and retiring
Only 1.6% of retirees between the ages of 55 and 65 moved across state lines17. The top 10 states where retirees are moving18: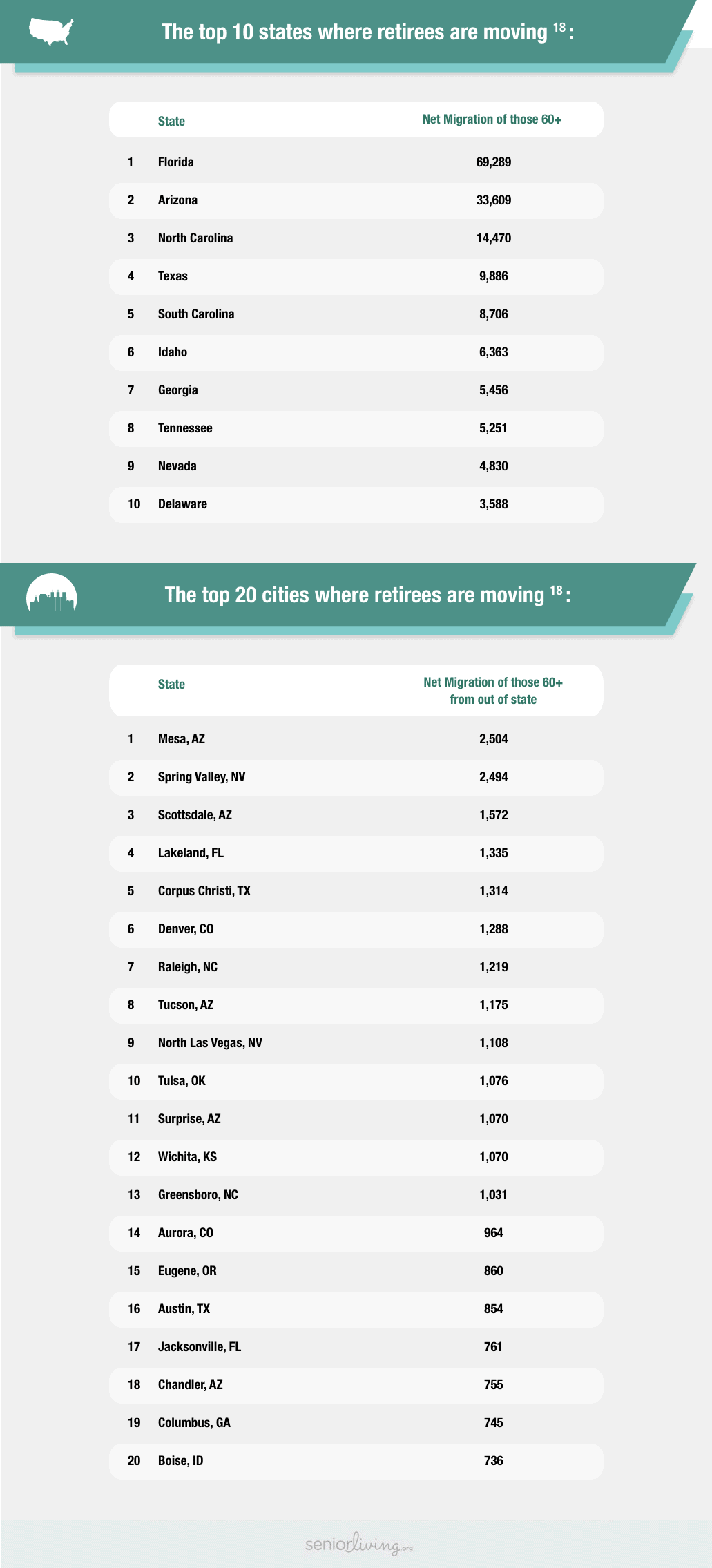 Happiness after retirement
Most retirees report being happy. Almost 90% of retirees say that their retirement is either "very" or "moderately" satisfying. Higher net worth and better health are associated with higher levels of happiness in retirement19.
97% of retirees with a strong sense of purpose were generally happy, compared with 76% without that sense20.
Happiness in retirement can depend on how people spend their time. Passive activities like watching television and staying at home were found to generate the lowest amount of happiness in a retirement study, while more active endeavors, like socializing, volunteering, walking, or exercising, were associated with the highest level of happiness21.

Sources:
https://www.napa-net.org/news-info/daily-news/retirement-assets-top-29-trillion-while-plan-fees-continue-downward-trend
https://www.statista.com/statistics/194295/number-of-us-retired-workers-who-receive-social-security/
https://www.cnbc.com/2020/01/23/heres-how-much-americans-have-saved-for-retirement-at-different-ages.html
https://www.forbes.com/sites/simonmoore/2018/04/24/how-long-will-your-retirement-last/#4191d42b7472
https://www.investopedia.com/articles/personal-finance/011216/average-retirement-savings-age-2016.asp
https://www.cnbc.com/2020/01/23/heres-how-much-americans-have-saved-for-retirement-at-different-ages.html
https://www.investopedia.com/articles/retirement/110116/6-surprising-facts-about-retirement.asp#citation-2
https://www.cnbc.com/2020/01/17/heres-where-most-americans-are-really-getting-their-retirement-income.html
https://www.pinnacleadvisory.com/articles/the-difference-between-happy-and-unhappy-retirees/