Most Americans want to retire by the age of 67, but that might be hard to do unless you have significant retirement savings.1
If you're concerned about how far your retirement savings might take you, you're not alone. Thirty-eight percent of older Americans between the ages of 60 and 69 have less than $100,000 in savings, which might create some turbulence for you as you try to sail smoothly into retirement.
One way to make more money to help with retirement is to take on a job from home. In the digital era we're living in, there are more ways to make money from home than ever. In fact, online retail businesses have been the fastest-growing business type since the start of the COVID-19 pandemic.2
Whether you want an additional source of income to support yourself, or something to keep you busy with your newfound free time, these seven jobs, which can be full-time or part-time part-time jobs, are easy to get into and can be done from anywhere!
1. Freelance Writing and Blogging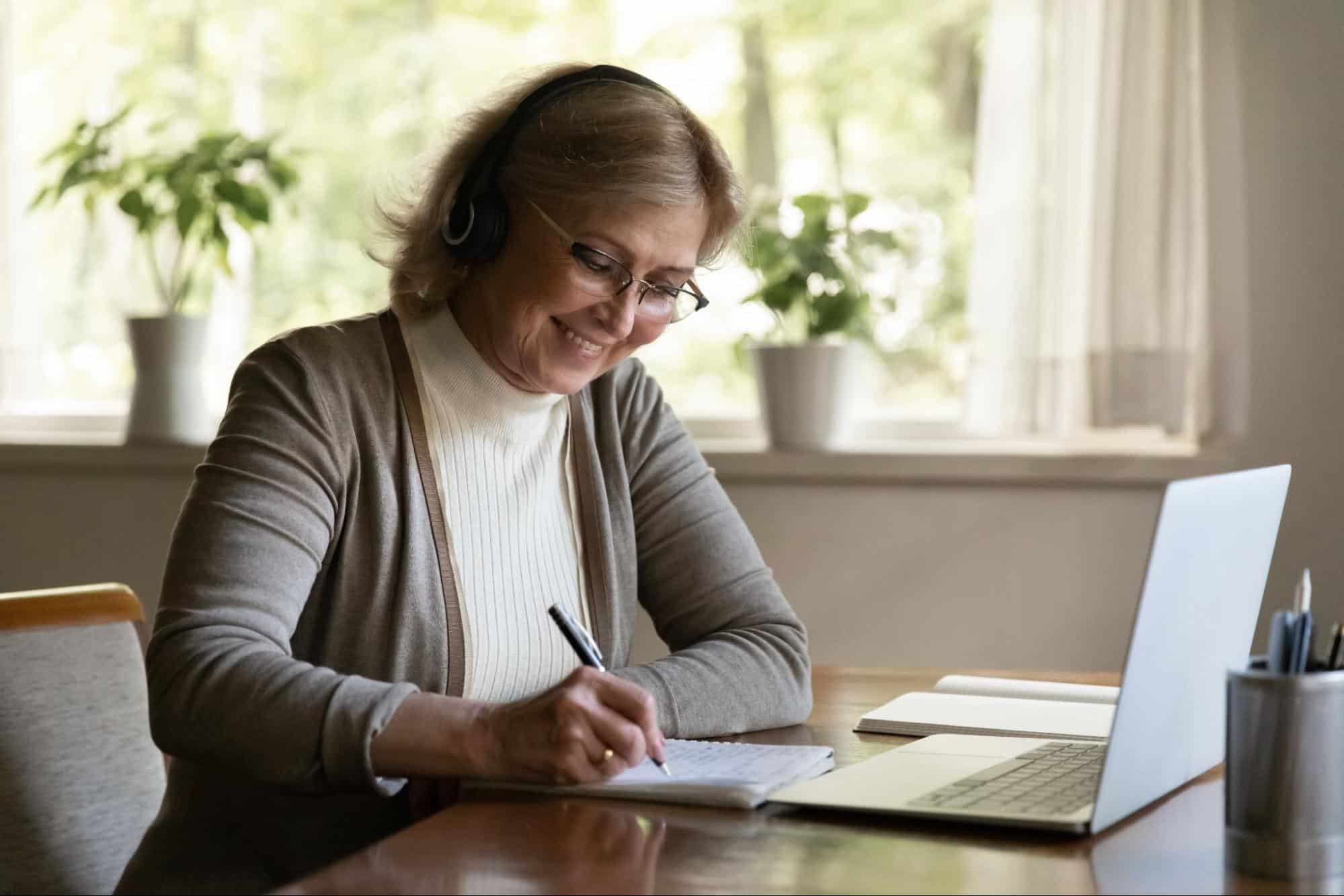 If you have a computer or laptop and a knack for writing, you can become a writer today. You can work from home, the library, or your favorite coffee shop, and get paid for it!
If you're sharing your life story, tips and tricks, or other insights on a personal blog, you can get paid by displaying advertisements on your page. With Google AdSense, for example, you'd get paid for every 1,000 visitors that see your advertisement.
Did You Know: Not sure where to start with freelance writing? Try a remote freelance platform, like Upwork or Textbroker.
You can also take on copywriting, content writing, or technical writing. Did you spend your life as a software engineer? Consider taking on technical writing for a software development company. Do you know a lot about gardening? Why not try writing for a garden center?
2. Private Cook, Baker, or Caterer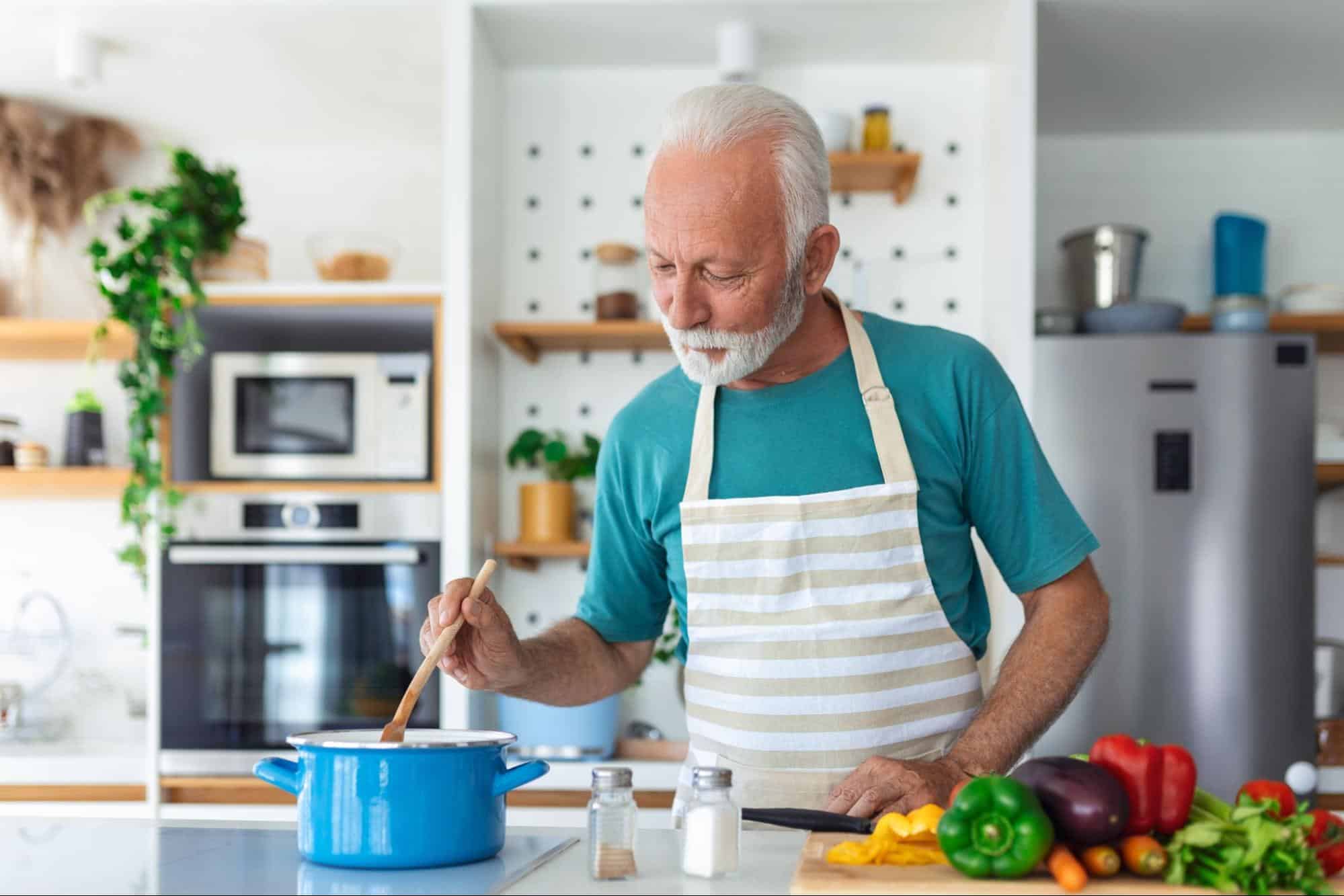 Have your kids, grandkids, or neighbors raved about your prowess in the kitchen? Do you get requests during the holidays for your famous pecan pie? Why not share your love of food with others … and get paid for it!
You don't need an industrial-grade oven or commercial stove top to transform your kitchen into your private catering business. Although you might have to make the occasional drive or hire a delivery service to get your food to customers, you can run this business entirely from home.
3. Tutoring and Educational Lessons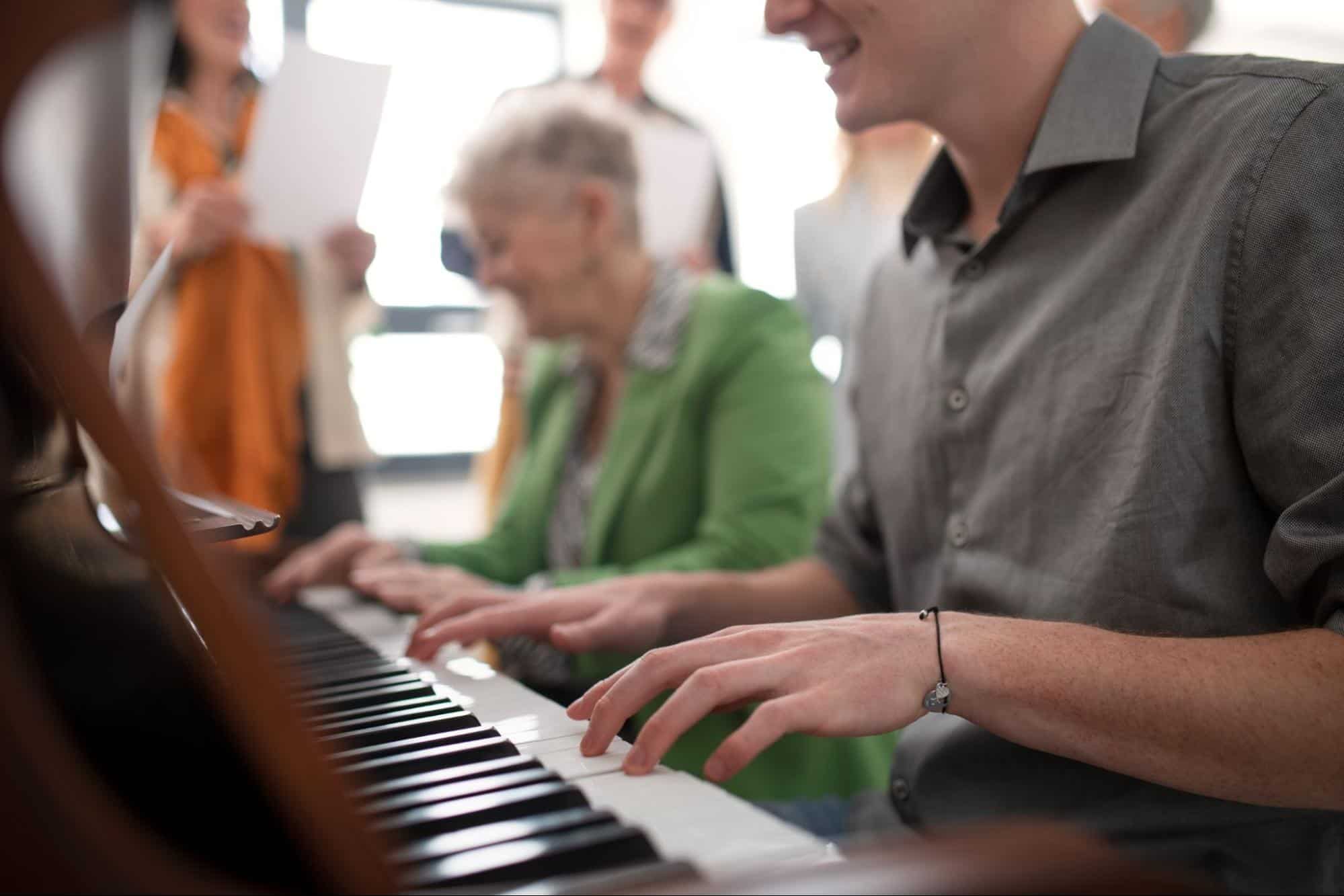 Were you a math whiz growing up? Do you have a piano in your living room that you'd love to dust off and tune into action? Want to share your love of science with someone in need? Consider getting into tutoring.
Tutoring is a great way to share what you love and what you're good at with a young person in need. Whether it's math, English, music, art, foreign languages, or even other activities – they're all great subjects to tutor and can be done entirely from your home.
4. Tax Accountant and Bookkeeping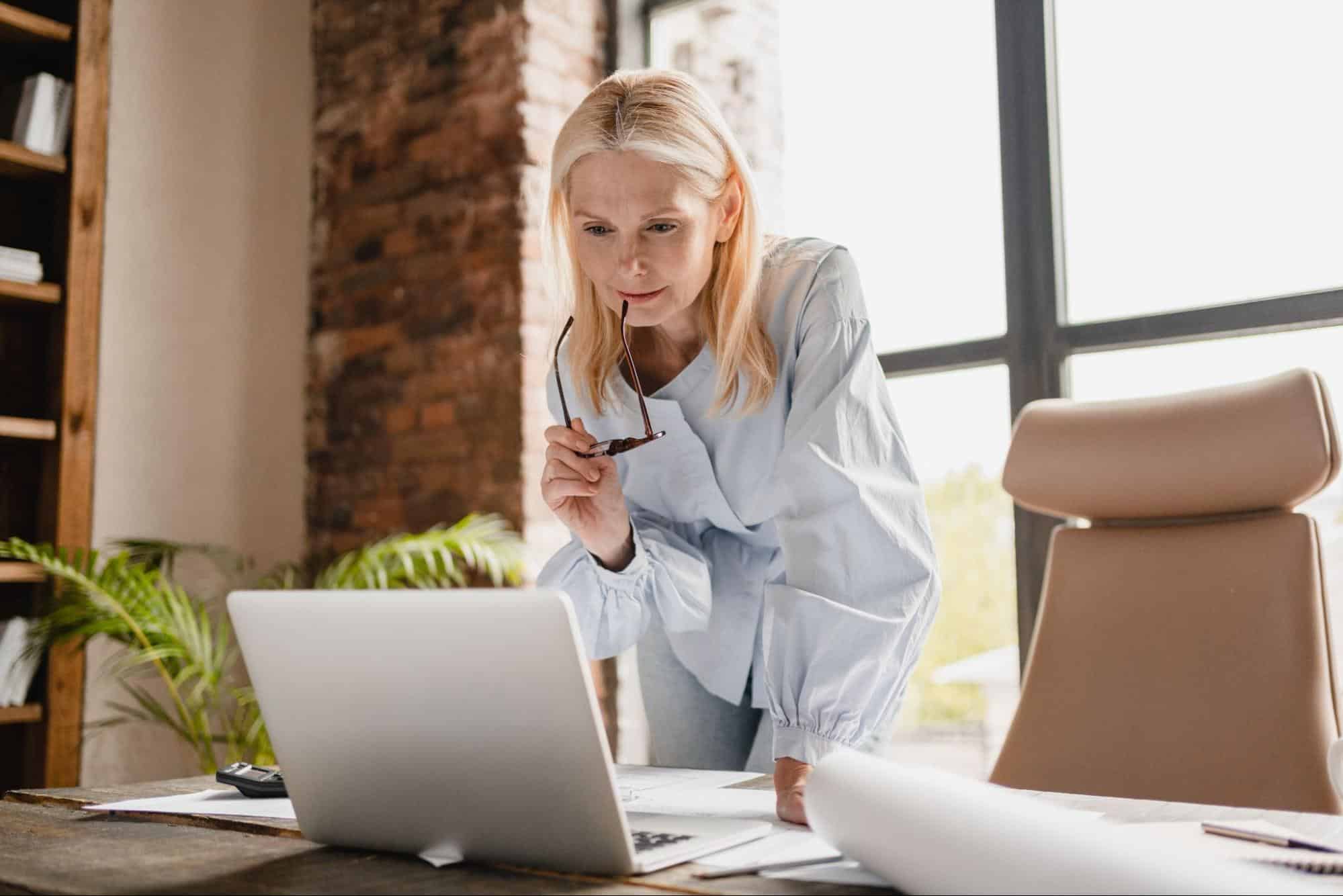 If you're a retired accountant or bookkeeper, consider finding a job as an accountant. You can do income tax returns for small businesses and online businesses directly from home, and all you need is accounting software that you can use from your computer.
Don't have a CPA license or professional experience? If you're organized, numbers-oriented, and have the drive to learn accounting software, you can still make this job a reality. Accountants without degrees get paid about $18 an hour, which is not bad on top of your Social Security check.
5. Babysitter and Childcare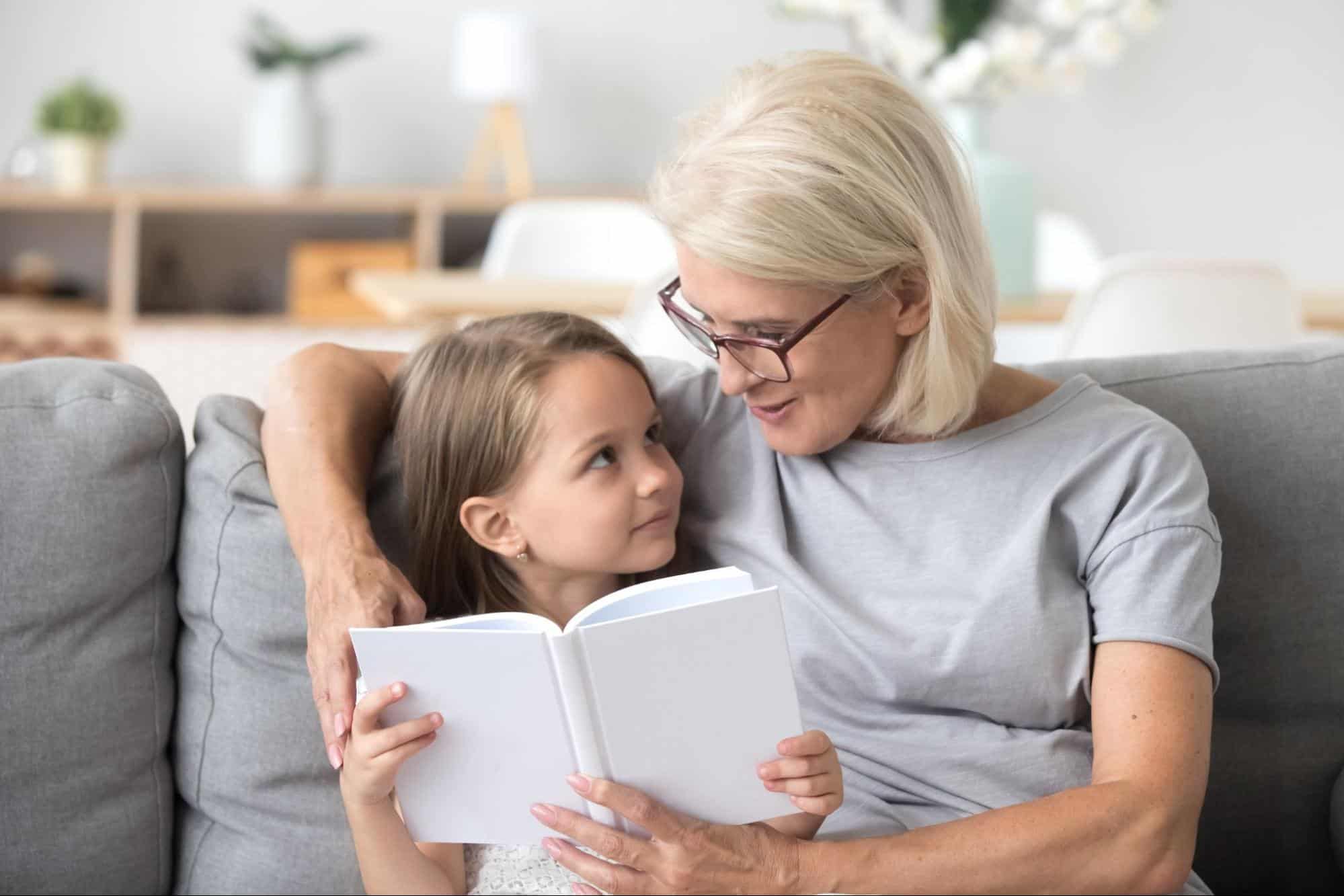 Miss spending time with your grandkids when they were small enough to carry? Try babysitting! You can ask customers to drop their kids off at your home, work flexible hours, and contribute to the development of a young person's life. Here are a few other benefits of working as a private sitter:
You can have more company around the house, so you aren't bored or alone.
Most shifts are only a few hours, so you won't be working long days.
You get to enjoy the fun of having kids around to play and joke with.
You don't need a professional degree. Most babysitters are not professionally trained or certified to work with children, but many do have experience raising a family of their own.
You can have a positive impact on children's lives.
Did You Know? A majority of babysitters, 41 percent, are over 40 years old. And the highest percentage of babysitters, 37 percent, only have a high school diploma.3
6. Run Your Own Online Business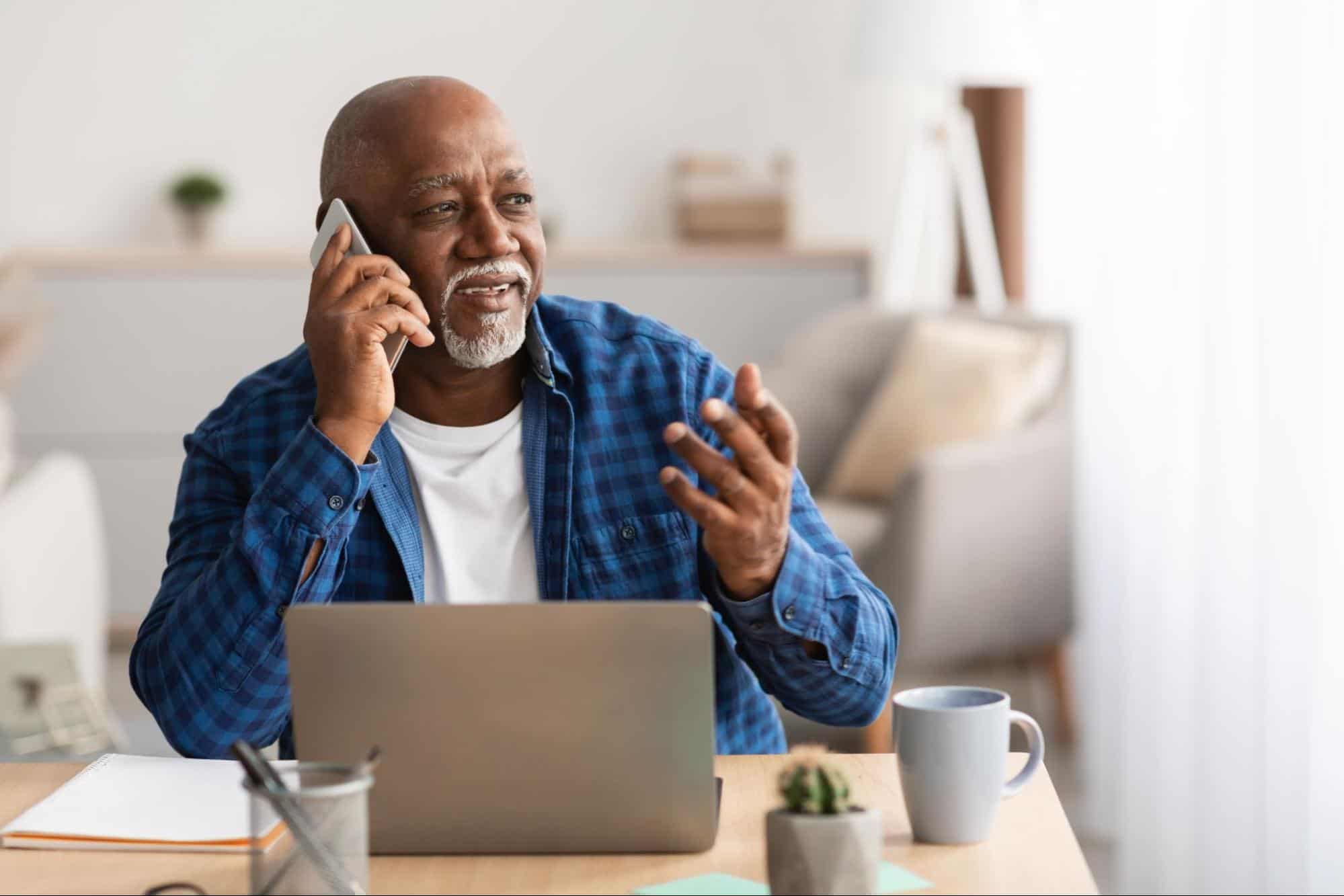 As we mentioned above, online businesses have been the fastest-growing business type in the post-COVID business boom. You can start your own business by selling items or antiques on eBay, Etsy, Amazon, or another E-commerce platform.
If you're making handcrafted items, art, or other personalized goods, Etsy or Ruby Lane are probably the best options. If you have access to a large supply of miscellaneous or non-artsy products, you can sell them on Amazon or directly through your own website.
7. Seamstress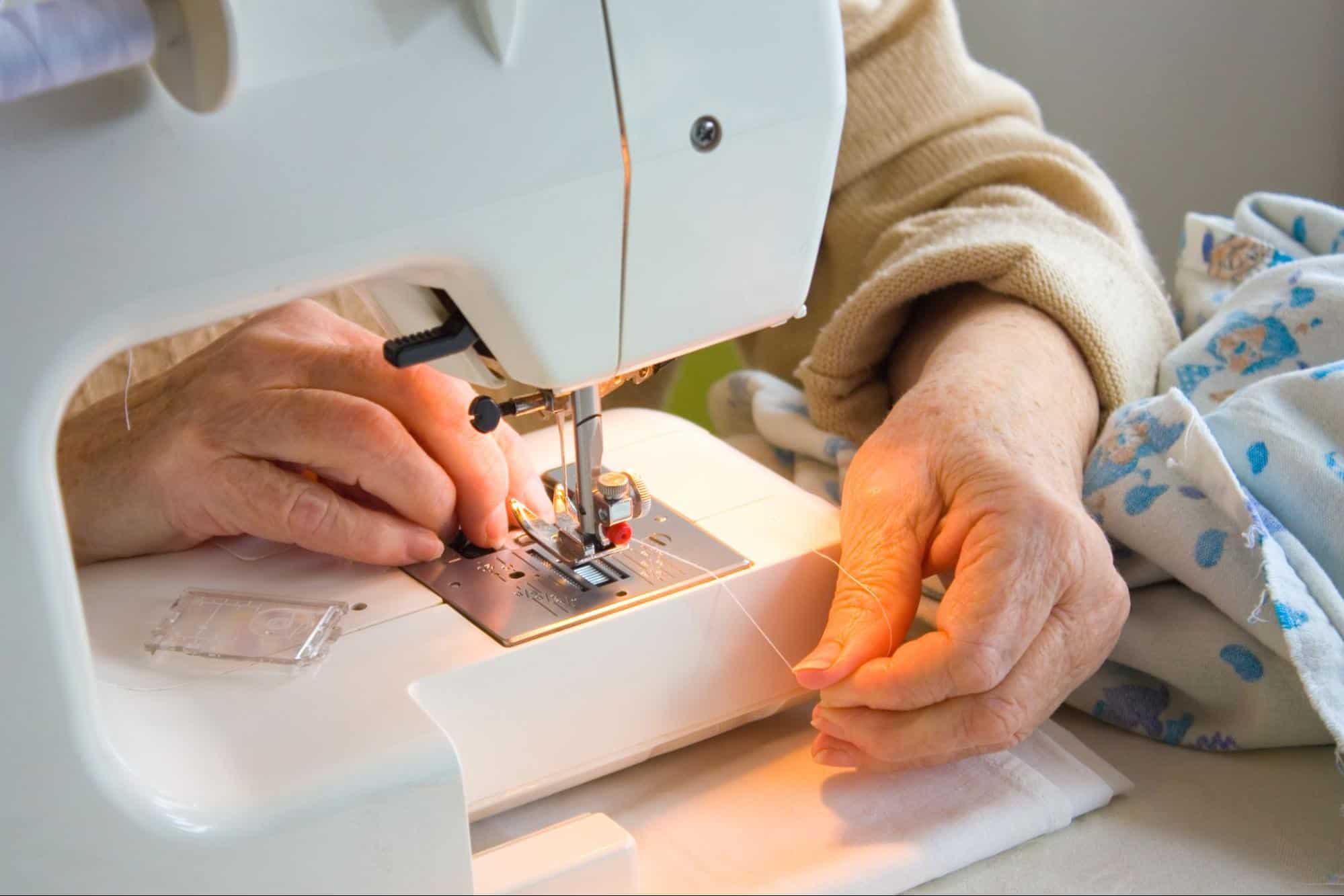 If you're a talented seamstress or quilt maker, why not make a profit out of your talents? You can offer a number of services as a seamstress, including:
Clothing repairs
Adjustments and alterations (sizing, style, etc.)
Affordable designer patterns for existing clothes
Your own unique items
Personalized clothing items for holidays, birthdays, and other gifts
Sewing lessons to curious customers
Final Thoughts
There are plenty of work-from-home options If you want to make some extra money or find something to keep you busy during retirement. From child care and accounting to tutoring and sewing, the options are endless.
If you want to learn more about how to prepare for retirement, check out our guide to finance for seniors.