Cox Cable TV for Seniors
SeniorLiving.org is compensated when you click on the provider links listed on this page. This compensation does not impact our ratings or reviews. Read our Editorial Guidelines here to learn more about our review process and to learn more about how we are compensated.
$50/mo Starting Price
5th Largest Cable Provider
18 States Available
75+ Channels Available
SeniorLiving.org is compensated when you click on the provider links listed on this page. This compensation does not impact our ratings or reviews. Read our Editorial Guidelines here to learn more about our review process and to learn more about how we are compensated.
Cox Communications, an Atlanta-based company, providers internet, cable TV, and telephone services to over six million Americans. With those in their golden years in mind, we took an in-depth look at the best Cox cable TV packages. We were impressed that their most basic cable TV package starts at just $53 per month, an excellent price for older adults living on a fixed income, but their bundling options offer the best opportunity for savings and convenience. Keep in mind that Cox requires a one-year contract with some bundles and plans, but there are plenty of contract-free options as well. If you're curious, keep scrolling to see what we thought of Cox's cable TV offerings!
Quick Facts: Cox
Fifth largest cable provider in the U.S., servicing 19 states
Also provides internet, home security, and phone service
Over 20,000 employees
Privately-held, family-owned corporation
Customizable, bundle-able cable TV packages starting at $53 per month
Cox Cable TV Nationwide Availability
Before you spend time researching Cox, you'll want to make sure you live in their service area.
Cox currently provides service in the following 19 U.S. states:
Arizona
Arkansas
California
Connecticut
Florida
Georgia
Idaho
Iowa
Kansas
Louisiana
Massachusetts
Missouri
Nebraska
Nevada
North Carolina
Ohio
Oklahoma
Rhode Island
Virginia
Is Cox Unavailable in Your Area? Check Out Our Top Cable TV Alternatives
While Cox TV is available in more than a dozen states across the country, it may not be accessible where you live. Moreover, Cox Cable TV is ideal for people who want to bundle multiple services, but if you're just looking for an affordable cable TV provider (and nothing else), you may want to consider other options. Be sure to check out some of the top-rated cable TV alternatives that we have reviewed.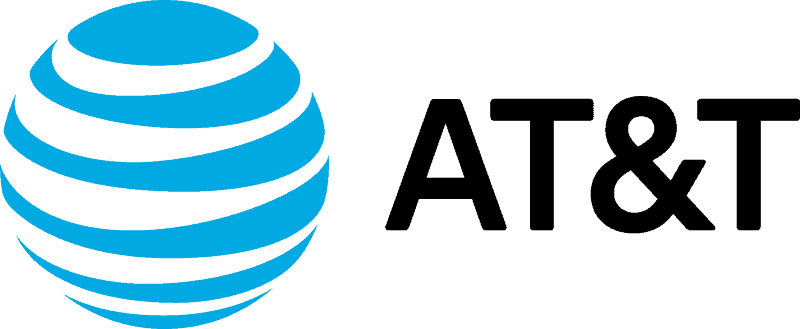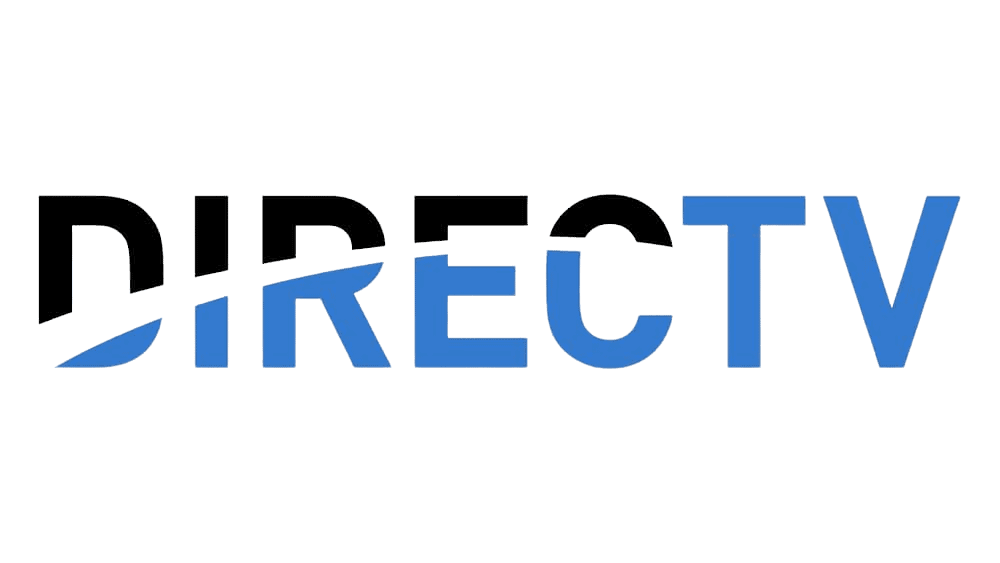 Choosing the Best Cox Cable TV Package
Cox does a great job outlining the details of their two cable TV packages. We didn't have to dig too deep to get the information we needed, which we appreciate. Cox offers a cable TV package starting at $53 per month, but this can exceed $200 per month depending on how you customize your package. Keep in mind that prices will also vary by your location. If you're an absolute TV-lover or prefer just to watch the news for a few minutes a day, selecting a Cox package that fits your TV viewing habits is pretty straightforward.
The Basic Cable TV Package: Cox Contour TV Starter
Starting at $53 per month, Cox TV Starter is the provider's least expensive package. It's about half the cost of starter packages from other major cable TV providers providers we've reviewed like Xfinity or Mediacom. Keep in mind this bare-bones option only offers 75 channels, 50 of which are music channels, so it's good for budget-conscious older adults who just want a few basic networks. If you're looking to get the latest news, listen to some commercial-free tunes, and access broadcast television, the Cox TV Starter package will be right up your alley. On the other hand, Cox Contour TV is the better option if you're looking for more channels and bells and whistles.
The Entertainment Upgrade: Cox Contour TV Preferred
Starting at $98 per month with 140+ channels, Cox Contour TV is a bit pricey. For comparison, Xfinity offers a similar package for about the same price per month as Cox, but keep in mind that Xfinity may not service your area. Plus, this package comes with some great perks. With Cox's Contour TV, you can stream your favorite shows and movies straight from your tablet or smartphone. Since 62 percent of Americans over the age of 70 use a smartphone, being able to watch TV on a handheld device is nice for on-the-go seniors.1
In addition to a robust channel lineup, we also like that this package is customizable. Cox offers "packs" that cater to customers with specific needs and viewing preferences. For super-fan seniors, a sports package is a perfect add-on, while the movie buffs can break out the popcorn and add exclusive channels like Showtime and HBO. Lights, camera, action! These add-on channels and packs can cost you anywhere from $9 to $15 extra per month, depending on what you select.
| | Cox Contour TV Starter | Cox Contour TV Preferred |
| --- | --- | --- |
| Cost per month | $53 per month* | $98 per month* |
| Channels | 75+ channels | 140+ channels |
| Popular channels included | NBC, CW, Fox, ABC, CBS, PBS and C-Span | ESPN, CNN, Food Network, nickelodeon, Fox News, Discovery, History, A&E, TNT, HGTV |
| Best For | Seniors who want an inexpensive option and mainly watch the news | Seniors who don't mind paying more for entertainment channels |
*Prices vary by location
Cox DVR Options
When you purchase your cable TV package, you'll have the option to add a DVR (digital video recorder). Cox offers four DVR service options: Ultimate, Preferred, Essential, and Starter. The main difference between the four DVR services is the hours they can store and the number of shows you can record simultaneously.
The Starter DVR service is free for the first 12 months when you subscribe to any Cox cable TV package. This DVR service allows you to record one show at a time and store up to 50 hours of HD content. For most seniors this should be more than enough. If you have a doctor's appointment or a playdate with the grandkids during your favorite show, it's simple to hit the record button before you walk out the door. You can cozy up on the couch later and watch it on your own time.
However, once the first 12 months are over, you will need to get the Essential DVR option. With this you can record two shows at once and store up to 250 hours of content. The Essentials DVR service will run you an extra $10 per month but we think the convenience is worth it for seniors who don't want to miss their favorite shows or the big game.
Along with its DVR equipment, Cox offers big button remotes, which come in handy for older adults whose eyesight isn't as sharp as it used to be. Ask your customer service representative about receiving one of these special remotes with your cable TV package.
Features and Perks of Cox
In addition to their customizable packages and state-of-the-art equipment, there are a few perks that make Cox cable TV stand out from the crowd.
Cox complete care: Though this add-on service will cost you an extra $10 per month, we highly recommend it for older adults who want added support. You'll get advanced 24/7 technical support; it's like having your very own tech team at your beck and call. From connecting printers to virus removal, the Cox Complete Care team supports any technical issue you encounter. Their techs will even come to your place to repair damaged wires, replace worn-out outlets, and resolve any bad connections.
Easy moving: If you move, Cox makes setting up service in your new home as painless as possible; they don't charge any activation or installation fees. For seniors who see a downsize in their future, this is a great perk of being a Cox customer.
Friend referrals: When you refer Cox services to a friend, you'll both receive $25 for each qualifying Cox service your friend signs up for. Both of you receive this money on a prepaid Mastercard that can be redeemed with ease. Cha-ching!
30-day money-back guarantee: If you want to give Cox a try, but you don't want to get locked into a contract straight away, you're in luck. Cox offers a 30-day free trial period, so you can decide if they're the right provider for you without losing any money.
Cox Bundles: The Most Bang for Your Buck
Cox really shines when it comes to bundles. They offer some of the industry's most comprehensive bundles, providing Cox internet, phone, home security, and cable TV services. If you're on the hunt for the best deal and love simplicity like us, Cox is an excellent choice with a variety of bundling options. They even let you make a personalized bundle just for you! But to narrow it down, we'll go over two bundles that we think fit seniors' needs the best.
Did You Know? Two-thirds of Cox customers have bundled services. The deals are just that good!
Go Fast + Contour Stream Player
For budget-conscious older adults who want to keep it simple, this bundle provides the two essentials without breaking the bank. You'll get the Go Fast internet package and Contour Stream Player for $54.99 per month. The Go Fast internet plan costs $49.99 on its own, so this is an excellent deal. Plus, the simplicity of one bill instead of two is convenient. This bundle's 100 Mbps internet speeds are ideal for browsing the web, checking social media, video chatting with loved ones, and streaming movies and shows.
Contour Stream Player isn't your typical cable TV package. It's a streaming TV package that features thousands of On Demand titles and access to all of your favorite streaming apps. This is best for older adults who want a more affordable way to watch TV and those who don't mind not having access to live TV.
Go Fast + Contour TV Preferred
This bundle is excellent for older adults who spend a fair amount of time online and want a diverse TV package, as it offers 140+ channels and fast speeds up to 100 Mbps. It will cost you $148.99 per month, but if you host family gatherings, the internet speed can support tech-obsessed grandkids, and Contour TV Preferred lets you tune into the big game or have a movie night with friends and family.
The Fine Print and Additional Fees
If you're considering switching to Cox, keep the following in mind.
Look out for long-term contracts: Similar to other popular providers we've reviewed like Spectrum, Cox requires customers to enter a one-year contract with some bundles and plans. However, if you cancel within your first 30 days, you won't be charged an early termination fee. Many Cox plans don't require contracts, so there are plenty of options if you  don't want to be locked in.
Your monthly price will increase after one year. Cox offers new customers a pretty great discount, which is nice until you're no longer a new customer. After one year, your monthly cost will increase by up to 30 percent. It's a bummer, but these price hikes are pretty typical with cable TV providers.
They charge installation fees. When purchasing your TV package, don't be surprised if you're charged up to $100 for professional installation. Some packages waive the installation fee, or you can choose self-installation, so be on the lookout for those options.
The Bottom Line
If you're a senior living in one of the 19 states serviced by Cox, they are worth considering for cable TV or a bundled deal. We aren't big fans of the price increase after one year, but unfortunately, that's pretty typical among all cable TV providers. On the other hand, we love Cox's 30-day money-back guarantee, excellent DVR equipment, and their customizable TV packages and bundles.
Frequently Asked Questions About Cox