Our Dental Care Recommendations
Did you know oral health, regardless of age, plays a major role in your overall well-being? From chatting with friends and showing your healthy smile to eating a nutritious meal, keeping up with dental care helps boost your quality of life. Unfortunately, a significant concern for older adults is how to access affordable dental care during retirement (especially if they've lost coverage through their past employer). Learn how to find affordable dental care, ways to get free or discounted service, and what questions to ask when choosing a provider.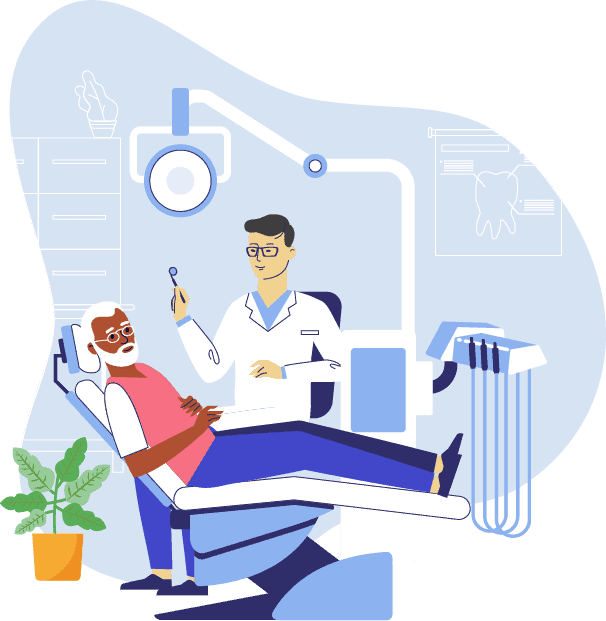 Ask About Senior Discounts or Cash Pay Incentives
Being a senior has its perks! Many dental offices extend complimentary senior discounts or a price reduction if you pay with cash. You most likely can't combine the two options, so opt for the discount that best suits your budget. Some dental offices don't actively promote these discounts, so don't be shy about asking what perks your dentist offers. This is especially important if you decide that going without dental insurance and paying out-of-pocket is the most economical option.
Ask Your Dentist About an In-House Membership Plan
Does your dentist offer an in-house membership? Many dental offices are now providing this service to their new and existing patients. Membership plans help patients without dental coverage purchase care in advance at a discounted price. The benefits mirror the same type of coverage you receive from a third-party insurer but eliminate the need for a middleman.
Pro Tip: Private membership plans tend to save you money compared to conventional insurance policies as you're only paying for what you need.
Does Medicare Cover Dental?
Many older adults are surprised to find out Medicare does not cover dental exams, routine dental or oral health care, or dental appliances such as partial plates or full dentures.1 There are a few Medicare exceptions in which dental needs are covered, such as oral sleep appliances or major oral surgery following a life-threatening injury or illness.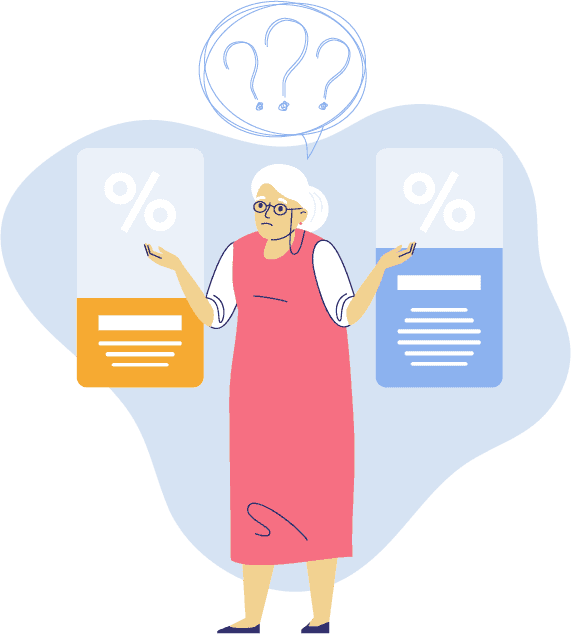 Purchase an Independent Dental Insurance Plan
Retirees have the option of purchasing an independent private dental insurance policy. These plans are similar to the traditional plans offered by employers and have "tiers" of coverage. Keep in mind, a policy that offers higher coverage on restorative dental care may come with expensive premiums or deductibles. A lower-tier plan may not cover much more than basic checkups.
Did You Know: Our experts have researched 14 dental plans and recommend 10 of the best options for seniors. Learn more about the best dental plans for seniors in 2023.
Senior Independent Dental Plans: Important Questions to Ask
Choosing a dental plan requires some detective work. As you research and compare independent dental plans, ask the potential carriers these five key questions:
Is your dental insurance available in my state?
Do I have to choose a primary dentist?
Is there a waiting period for higher-care coverage like dentures or implants?
Are pre-existing conditions such as broken teeth or bridge issues covered?
Is your coverage offered both internationally and domestically?
Pro Tip: It pays to shop around! Aetna, Cigna, and Delta Dental, along with numerous other insurance companies, offer dental insurance for seniors.
Use Your Flexible Spending Account for Dental Care
Many older adults working toward retirement take advantage of their company's flexible spending account (FSA). Money is put into an FSA to pay for qualified medical and dental expenses. You can choose how much you'd like deducted per paycheck (the IRS allows a maximum of $2,750 per employer).
Dentistry, including copays and deductibles, qualifies as an approved FSA expense.2 These deductions are tax-free, so it's a financial win-win. This type of fund is excellent, especially if an updated pair of dentures or extensive dental work is needed soon. FSAs are typically on an annual "use it or lose it" basis, so be sure to properly estimate how much dental care you'll need during the current benefit year.
Visit a Dental or Hygiene School for Discounted Dental Work
If you live in an area with a dental school, you may be able to receive the same services your dentist offers at a fraction of the cost. Universities with dental schools or dental hygiene programs can provide comprehensive oral health services without the staggering costs of private dental care. That means access to essential dentistry without the hassle of dental insurance or financing plans.
Keep in mind, you may need to go through a dental screening process (sometimes several appointments) before treatment is provided. If you only need a routine checkup and cleaning, you may be able to book this service directly with the dental hygiene department. Keep your calendar flexible – you might have to wait a few months for an appointment, and the time slots may be limited. Each school is different, so contact them for a breakdown of their services, pricing, and availability.
Keep Your Regular Dental Checkup
Seeing your dentist twice a year for exams and cleanings plays a major part in keeping your dental costs to a minimum. It's important to follow this six-month rule even if you're paying out-of-pocket. Preventative dentistry, including routine checkups and cleanings, is your first line of defense against these common oral health concerns. Your routine dental checkups will ensure that potential problems (including gum disease, root cavities, or aging dental work) can be intercepted before it causes painful, expensive consequences.
Did You Know: According to the Centers for Disease Control, nearly one-third of older adults have untreated tooth decay.3
Don't Put off Getting Dental Treatment or Repair
Your dentist is part of your healthcare team. Avoiding dental treatments can have a major impact on your mouth and your wallet. The longer you wait to get help increases the odds of your dental problems intensifying. What started out as a minor toothache may turn into something much larger. Remember, the earlier your dental concerns are managed, the more affordable your overall care will be.
Ask About Alternative Treatment Options
As we move into our golden years, our dental needs and concerns change. Talking with your dentist about your personal dental goals helps ensure you're receiving therapeutic care that's affordable.
For example, the traditional way to preserve a cracked molar that has become infected is with a root canal and crown. This procedure can be both costly and extensive. An alternative treatment option is to simply have the tooth extracted. Before undergoing any recommended major dental work, ask your dentist, "What other options do I have?"