Xfinity Senior Cell Phone Plans 2023
Family plans with the best unlimited 5G coverage starting at $15 per month
SeniorLiving.org is compensated when you click on the provider links listed on this page. This compensation does not impact our ratings or reviews. Read our Editorial Guidelines here to learn more about our review process and to learn more about how we are compensated.
$15/mo. starting price
Super savings for 2+ users
No long-term contracts
5G coverage nationwide
SeniorLiving.org is compensated when you click on the provider links listed on this page. This compensation does not impact our ratings or reviews. Read our Editorial Guidelines here to learn more about our review process and to learn more about how we are compensated.
Don't Have Xfinity Internet? You'll Need it for an Xfinity Mobile Plan
If you already have Xfinity internet, it's difficult to find a better unlimited phone provider for seniors than Xfinity Mobile. The plans are very affordable and offer 4G coverage nationwide. That said, you can only access these plans as an existing Xfinity internet subscriber. So, if you don't have Xfinity internet and you're not interested in changing plans, you should check out some of our top-rated alternatives to Xfinity Mobile.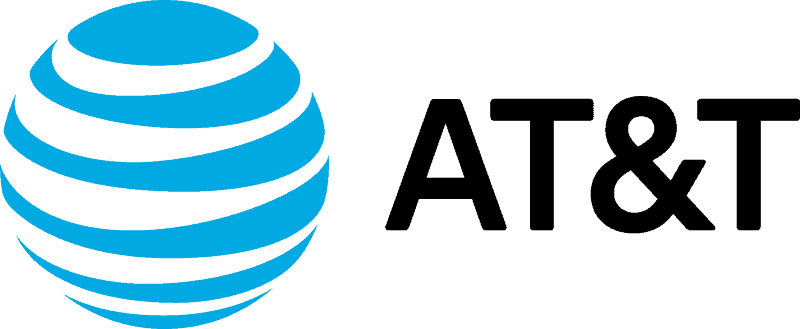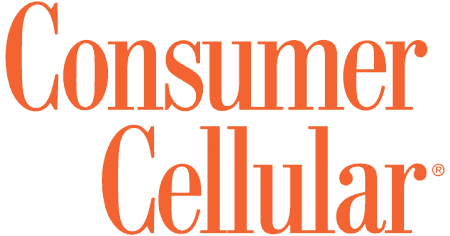 If bundling your internet and cell phone bills never crossed your mind, Xfinity Mobile may be the incentive you've been waiting for. There are a few restrictions — the biggest is you've got to subscribe to Xfinity by Comcast for your internet to take advantage of Xfinity's cellular plans.
Xfinity's other perks for older Americans? With Xfinity, you can pay by the amount of data you use, or even share data with a partner, so you can keep your phone bills down. Also, Xfinity now lets you BYOP (bring your own phone). This is a huge plus for older adults who just want to use the phone they already own, rather than buying one. Finally, Xfinity has straightforward, affordable plans that aren't crawling with fine print and endless pricing tiers. (And don't forget, bundling means one less bill to pay!)
Here's an insider's look at our experience with Xfinity Mobile, from choosing the right Xfinity plan to finding the best phone for tighter budgets. Plus, we've included some exclusive tips on how to make your Xfinity Mobile plan go a little further with special savings and deals for seniors.
Pros and Cons
Pros About Xfinity Mobile
Flexible plans with mix-and-match pricing
Nationwide network with 5G
19 million Wi-Fi hotspots in the U.S.
Unlimited talk and text
BYOP (bring your own phone)
No contracts
Nationwide 5G coverage
Xfinity online price guarantee
Great offers on phones and accessories
Cons About Xfinity Mobile
Limited phone compatibility
Can be more expensive than other prepaid carriers
Only for Comcast Xfinity internet subscribers
Reduced speeds after 20 to 50 GB usage
The Buying Experience With Xfinity Mobile
The Basics
You may have noticed several cheap new cellular carriers sprouting up in the past few years. They're called mobile virtual network operators (MVNOs for short), and they're inexpensive because they don't operate their own cellular towers; they rent them out from other carriers, which means they can pass the savings onto us.
MVNOs almost always offer prepaid plans, which means that you pay for your minutes (and data) in advance and don't have to sign a contract. Some MVNOs offer discounts when you pay for a block of months upfront.
Xfinity Mobile piggybacks off Verizon's towers, which happen to have the best 4G/LTE coverage in the U.S., according to the FCC's mobile broadband map. And because Xfinity is owned by Comcast, users also enjoy access to Comcast's 19 million Wi-Fi hotspots. When you're in range of a hotspot, Xfinity will connect you to the Wi-Fi network automatically, saving you data and trimming your monthly bill.
Purchasing an Xfinity Mobile Plan In-Store
Do you like human assistants when you're shopping? Sometimes we all do. Xfinity offers assistance at 300 brick-and-mortar locations. A store visit will make sense if you're skittish about online payments or prefer a little TLC when you're transferring your phone number to another carrier.
On the other hand, many of us haven't gone back to our pre-pandemic shopping routines and prefer online shopping.2 Xfinity has stepped up with plenty of online tools to help us make informed decisions about our new cellular service before we sign on the dotted line, such as their nifty savings calculator, which actually helped me find the best Xfinity plan for my family in seconds.
Signing up for Xfinity Mobile Online
Log in to Your Xfinity Account or Sign up for Xfinity Internet
It's important to know that Xfinity Mobile plans are for Xfinity internet customers only. I happen to have an Xfinity internet plan, so my first step was to log in to my Xfinity account. So far, so good.
Check Your Current Phone (or Buy a New One)
Step two was making sure my lovable workhorse iPhone 7 was compatible with Xfinity Mobile. I was in luck, but you might not be. Xfinity's bring-your-own phone list isn't extensive. In fact, it's limited to Apple, Samsung, Motorola, and Google Pixel phones at the moment. This isn't the end of the world. If you're considering buying a new phone for your Xfinity Mobile plan, you can get money back by trading in your old phone. Visit your nearest Xfinity store with the phone you're using, and they'll make you an offer.
If your phone isn't on that list, you'll need to buy a new one. Check out our senior-friendly Xfinity Mobile phone suggestions below for some help with that. For a wide-angle view, don't miss our top-rated senior cell phones for 2023.
Choose Your Xfinity Mobile Plan
Xfinity Mobile's two main plans are pretty simple at first glance. I could either go with their Unlimited plan or I could "pay by the gig." But there are mix-and-match options I wasn't aware of, too, which is why I'm glad I used the savings calculator.
In my case, the Unlimited 3 Lines plan was the best fit. I liked that I was saving money per line by adding more lines and getting all the data I needed for my entire phone-carrying household for $100 per month. Your household may be different, so take the time to run the savings calculator before you purchase your Xfinity Mobile plan.
Ordering Your SIM
This is the easiest part of the Xfinity Mobile signup process. After I purchased my plan (all major credit cards accepted), my SIM arrived in the mail in a few days. Once I had it, online activation took just a few minutes. Don't forget to have your old carrier details handy. And remember, if it all goes sideways, you can always get in-person help at an Xfinity retail store in your area.
Did You Know? If you switch mobile carriers, you may want to transfer your current phone number. To do this, visit Xfinity's website on the device activation page.
Choosing a Cell Phone
I had my SIM, and my phone was compatible. If yours isn't, you can either buy a phone on your own (just make sure it's not tied to another plan) or buy a phone from Xfinity Mobile. In either case, you're going to have to go with a smartphone.
I know what you may be thinking: "If I switch to Xfinity Mobile, my flip phone goes with me!" But bear with me here. Android and Apple smartphones come with some pretty terrific accessibility features these days for smoother senior experiences. Plus, with a budget smartphone, you'll enjoy all the latest phone, video, and display specs without breaking the bank.
FYI: If you'd like to stick to a flip phone but still want to upgrade, there are plenty of options! Check out our list of the best flip phones for seniors.
Motorola moto g 5G
The Motorola moto g 5G is $9.99 per month, or you can pay the full price, which is $239.99. To save even more, you can apply a promo code and get free shipping on all orders. If you're tired of constantly recharging your phone, you can actually go two days without having to charge this smartphone.
Equipped with 5G high-speed connectivity, a 50 MP triple camera system, and other features, like a water-repellent design—this phone is durable and great for older adults who are on the go.
Benefits for older adults:
Bluetooth connectivity
Face unlock and fingerprint reader features
M3/T3 hearing aid compatibility
64 GB built-in storage
6.5-inch display
iPhone SE (3rd Generation)
Can't live without your iPhone? Neither can I. The Apple iPhone SE (3rd Generation) is one of my favorite unlocked phones for seniors. More good news: If you have an SE (or any other compatible iPhone model), you can bring it with you when you switch to Xfinity Mobile. Even if you don't, you can buy one from Xfinity Mobile for $17.91 per month over 24 months for 64 GB of memory. Is it worth it? I'd say if you're a power user or the family videographer, then yes, paying more for an iPhone with a powerful retina display, hundreds of apps, and hi-res cameras might make sense. The iPhone SE (3rd Generation) comes with key features like long-lasting battery life and built-in touch ID fingerprint sensors. Plus, it's splash-, water-, and dust-resistant for extra durability.
Benefits for older adults:
M3/T4 hearing aid compatible
7MP camera
Water- and dust-resistant
FaceTime video calling
High-quality cameras
Retina HD display for eyes that tire easily
Smart touch ID sensors
Bluetooth technology
5G Network
Nationwide Coverage
As mentioned previously, Xfinity Mobile uses Verizon's towers, and Verizon is the king of the hill when it comes to 4G/LTE coverage. Verizon covers about 99 percent of the U.S. population, while AT&T and T-Mobile both fall shy of 60 percent. Sprint, meanwhile, pulls up the rear with under 30 percent of the pie.
Verizon's 5G, on the other hand, lags a little behind the rest of the major carriers. But between you and me, you might not actually need 5G. In fact, you probably won't even feel that much of a difference unless you're in a city right next to a 5G tower.3
And the truth is, 5G can be an extra hassle. If you need a 5G phone, remember that they don't come cheap. If you don't need a 5G phone, then a 4G phone should do just fine.
Contracts and Warranty
Contracts
Xfinity Mobile plans come with no contracts. It's pay-as-you-go, with no commitments, which is a double-edged sword. The flexibility to come and go as you please means you pay less upfront with Xfinity. On the other hand, as I noted when I tested Mint Mobile, paying for up to a year of Mint Mobile's service at once reduced my monthly bill significantly.
If you decide you don't want to continue with Xfinity Mobile and you cancel within the first 30 days, you just need to return your phone (if you bought one). You're entitled to a full refund. If you cancel your Xfinity service after 30 days, you must pay for the current month, plus anything you still owe on your phone and a $35 restocking fee.
Warranty
Any device you purchase through Xfinity Mobile comes with a 12-month warranty. However, your warranty covers only manufacturer defects (problems with the hardware). Accidents aren't covered, so if you crack the screen or drop your phone in the toilet, the warranty won't kick in. Keep in mind that Xfinity Mobile handles warranty support for the first 14 days of service only. After that, you'll be dealing with your device's manufacturer.
Xfinity Mobile offers a Mobile Protection Plan starting at $7 per month. It covers the following:
Accidental damage and loss of coverage
Unlimited $29 screen repair for phones
Hardware service fixes
Xfinity Mobile Senior Phone Plans at a Glance
Xfinity Mobile doesn't have any just-for-seniors mobile plans like T-Mobile's 55+ packages, where you can score an unlimited 4G plan (data, talk, and text) with two lines for $70 per month, no annual contract required. Likewise, you won't find Lively's Jitterbug Flip2, our top senior-friendly smartphone of the year, on their BYOP list. For the full scoop on the Lively experience, check out our hands-on Lively review.
Xfinity Mobile plans are more selective and can be a tad more expensive, but they do offer one perk that practically all the competition can't: discounted bundles with blazing-fast internet, TV, and telephone service. So if you're serious about switching to Xfinity, you'll definitely want to check out Xfinity's internet plans, too.
Unlimited Plans
You can add up to 10 lines with an Unlimited plan, and prices per line continue to decrease with the more lines you add. Below is a snapshot of plans for up to 10 lines.
| Plan name | Price | Talk and text |
| --- | --- | --- |
| Unlimited 1 Line | $45 per month | Unlimited |
| Unlimited 2 Lines | $60 per month | Unlimited |
| Unlimited 3 Lines | $90 per month | Unlimited |
| Unlimited 4 Lines | $120 per month | Unlimited |
| Unlimited 5-10 Lines | +$20 for each added line | Unlimited |
*Chart reflects Unlimited Intro plans.
Note that for all Xfinity Mobile's Unlimited plans:
Maximum download speed on personal hotspots is 600 kbps.
LTE streaming is standard definition (480p).
High-resolution streaming requires a 5G connection.
By the Gig (Shared Data) Plans
| Plan name | Price | Talk and text |
| --- | --- | --- |
| By the Gig 1 GB | $15 per month | Unlimited |
| By the Gig 3 GB | $30 per month | Unlimited |
| By the Gig 10 GB | $60 per month | Unlimited |
Note that for all Xfinity Mobile's By the Gig plans:
Account holders can share data with other users on the same account.
LTE streaming is high definition (720p for phones, 1080p for tablets).
LTE Data Saver mode saves data by limiting streaming quality and slowing speeds when connected to personal hotspots.
General features
Talk and text are unlimited with all plans, a plus with Xfinity Mobile. 5G is also available with both plans, where coverage is available. Also note that the more lines (Unlimited plan) or data (By the Gig plan) you pay for, the more you save monthly.
In general, some prepaid carriers, like Xfinity Mobile, use physical Wi-Fi hotspots to free up traffic from the cellular towers they rent and increase coverage for users. But all carriers allow you to turn your devices into personal hotspots. When you turn your phone into a personal hotspot, you're pairing it with another device (such as a laptop) to give the second device data on the go.
Xfinity Mobile Plan Details
Xfinity Mobile Unlimited Plans for Power Users
Cost
The more lines you add with Xfinity Mobile, the cheaper your cost per line will be. To limit the variables and make this useful, I'm going to calculate monthly fees based on a family of two. Xfinity Mobile's Unlimited Plus 2 Lines plan would come out to $80 per month. (If you're on your own, you'd pay $45 per month for the Unlimited Intro plan.)
This is about $40 more per month than a senior-friendly T-Mobile 55+ plan for one line with unlimited data. (Xfinity will start to throttle, or slow, your speeds at 20 GB.) But if you're a heavy user, Xfinity Mobile will probably be the handier traveling companion due to its 19 million Wi-Fi hotspots. This means that even if you hit your monthly data cap, you can keep using your phone on the go. T-Mobile plans are unlimited, but they do not offer public hotspots like Xfinity.
Plan Features
If you're shopping for an unlimited prepaid plan, you probably do a lot of uploading (photo and video), streaming, and emailing on the go. Generally speaking, if you use your phone to pass the time at the park or download the occasional grandkid pic, you wouldn't need Xfinity Mobile's unlimited plan.
Xfinity Mobile's Unlimited plans come with unlimited talk and text, but so do a lot of the plans from the competition. Where Xfinity Mobile stands out is with its 19 million Wi-Fi hotspots across the country, which stretch their plans further. Xfinity Mobile Unlimited plans also allow Wi-Fi calling, so you won't rack up roaming charges if you're calling abroad.
Xfinity Mobile By The Gig Plans for Lighter Users
Cost
If you're a family of two without a huge data habit, I'd recommend Xfinity Mobile's By the Gig plans, which are shared data plans. The savings could be substantial. For example, if you can get by on 10 GB of data per month split over two lines, you'd be looking at a monthly bill of $60. That will save you around $20 per month over an Xfinity Unlimited plan. And don't forget you can save another $10 per month if you bundle in your internet and TV. Pretty sweet!
How does that stack up to other pay-by-the-gig plans? You can find cheaper options. Tello, a budget, no-contract carrier, advertises 4 GB packages with unlimited talk and text for $19 per month per line. Doing the math, two Tello lines would come out to just under $40 per month. Bump the data up to 6 GB and you'd be looking at $48 per month. However, neither of those plans comes with Xfinity's free Wi-Fi hotspots or massive nationwide coverage.
Whereas Google Fi Wireless' Unlimited Plus Plan costs $65 each per line (plus taxes and government fees). You'll get unlimited data, calls, and texts within the U.S., Canada, and Mexico.
Plan Features
Xfinity Mobile's By the Gig plans offer pretty much the same service as their Unlimited counterparts. The only substantial differences are that personal hotspot speeds aren't throttled (unless you want them to be, to save data) and you get high-definition streaming (up to 720p on phones).
Also keep in mind that if you have two or more users, you can share your data between users however you want with Xfinity Mobile. That flexibility extends to upgrading or downgrading your plan. If you find that you're not using all of your data consistently, you can downgrade to a package with less data and save even more.
The Bottom Line on Xfinity Mobile
Xfinity Mobile has massive 5G, LTE, and 4G coverage via Verizon, plus an additional 19 million Wi-Fi hotspots across the country. While it isn't the cheapest prepaid provider, Xfinity Mobile gives the seniors-only competition a run for its money — as long as you find the right plan. Buying more than one line, for example, is one way older adults can see major savings on Xfinity Mobile's Unlimited plan.
Where you may run into a snag with Xfinity Mobile is its phone policy. Compatibility with outside phones is limited at the moment, unless you've got an iPhone, Motorola, or late-model Samsung, but that may change in the future. And, as I've stressed throughout, you can't switch to Xfinity Mobile without first subscribing to Comcast Xfinity for your internet.
If you are a current Xfinity internet subscriber, or are amenable to switching your internet service, Xfinity Mobile is worth looking at, especially if bundling your internet, TV, and phone for extra savings is something you'd consider.
Frequently Asked Questions About Xfinity Mobile
Read About Our Panel of Experts
As Editor-in-Chief of the personal finance site MoneyTips.com, Jeff produced hundreds of articles on the subject of retirement, including preventing identity theft, minimizing taxes, investing successfully, preparing for retirement medical costs, protecting your credit score, and making your money last…
Learn More About Jeff Hoyt