If you're enrolled in Medicare or Medicaid and skilled nursing care is required as part of your road to recovery, you'll need to know what to expect from these benefits. In this article, we'll cover important details on Medicaid and Medicare skilled nursing coverage. Understanding skilled nursing eligibility, cost, and services provided is the first step in securing the best care (and avoiding an exorbitant bill at the end of your stay).
What Is Skilled Nursing?
Before we take a deep dive into Medicare and Medicaid skilled nursing coverage, it's important to understand what skilled nursing is. Skilled nursing and skilled nursing facilities (SNFs) provide short-term care from skilled staff with specific expertise to treat patients. The goal of a skilled nursing facility is to help you recover to your best possible level of wellbeing.
Why would you need skilled nursing? If you have been hospitalized and are ready to be discharged, your doctor will assess whether you can return home or need additional care or therapy in a skilled nursing facility. You will need to meet Medicare's skilled nursing care eligibility requirements (we'll cover this later in the article).
While skilled nursing sounds similar to nursing care (and the terms are sometimes used interchangeably), the two are quite different when it comes to Medicare coverage. This is essential to know, as Medicare coverage for skilled nursing facility services varies from coverage for a nursing home stay (even if the facility provides both).
Does Medicare Cover Skilled Nursing?
Skilled nursing falls under Original Medicare Part A. Medicare Part A covers up to 100 days of skilled nursing facility care per benefit period. A benefit period begins the day you're admitted as an inpatient in a hospital or skilled nursing facility and ends when you haven't received any inpatient hospital care (or skilled care in an SNF) for 60 days in a row.
There are no limitations on the number of benefit periods. Before you receive Medicare-covered skilled nursing care, you have to have a new three-day qualifying hospital stay each benefit period.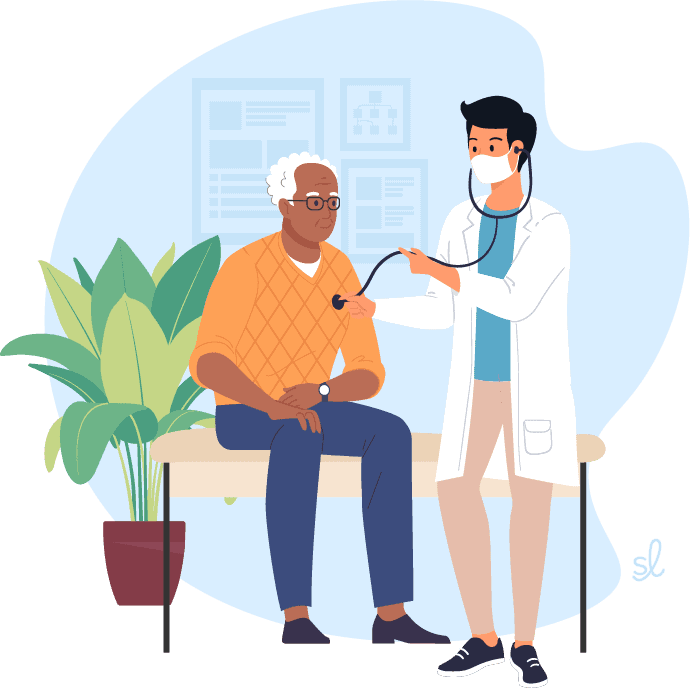 Medicare-covered skilled nursing services include the following:
Semiprivate room
Meals
Skilled nursing care
Ambulance transportation (when other transportation isn't safe for your health)
Physical therapy and occupational therapy
Speech-language pathology services
Medical social services
Medications
Medical supplies and equipment (also known as durable medical equipment) used in the facility
Dietary counseling
Who Is Eligible for Skilled Nursing?
Medicare Part A (Hospital Insurance) may cover skilled nursing care on a short-term basis if all of these conditions are met:
You are enrolled in Medicare Part A and have days remaining to use in your benefit period.
You have a qualifying three-day inpatient hospital stay.
Your doctor has determined you need daily skilled nursing care.
Your skilled nursing care is administered in a Medicare-certified SNF.
Along with the above requirements, you may require skilled nursing coverage for a medical condition that's either:1
A hospital-related medical condition treated during your qualifying hospital stay, even if it wasn't the reason you were admitted to the hospital.
A condition that started while you received care in the SNF for a hospital-related medical condition.
How Much Does Skilled Nursing Cost Through Medicare?
Your out-of-pocket costs will depend on the number of days skilled nursing care is required.2
Days 1-20: $0 for each benefit period
Days 21-100: $194.50 coinsurance per day of each benefit period
Days 101 and beyond: All costs
Additional Cost Factors
Keep in close contact with your skilled nursing care team to confirm what is covered, what is not, and any coinsurance payments. It's essential to follow through with the care your physician has established. If you refuse your daily skilled care or therapy, you could potentially lose your Medicare-eligible skilled nursing coverage.
Another factor that may affect your out-of-pocket Medicare costs is additional services your health care provider orders. There may be instances when Medicare does not cover specific care, or the care may not be covered as often as your doctor wants. If this happens, you may have to pay for some or all of the recommended care or services.
Does Medicaid Cover Skilled Nursing?
Medicaid provides health coverage to over 80 million Americans, including eligible low-income adults, seniors, and people with disabilities.3 Although Medicaid is a federal government program, individual states are responsible for decisions on coverage and benefits for Medicaid recipients.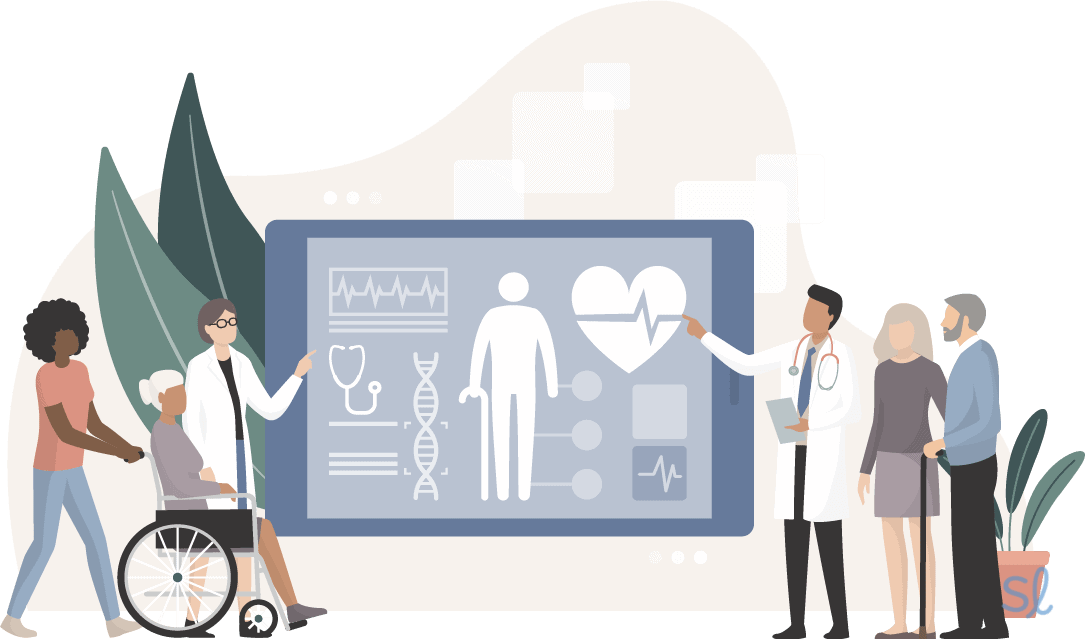 Skilled nursing falls under Medicaid's Nursing Facility Services. Eligible Medicaid recipients have to meet criteria for SNF care in their own state, yet the individual states must also abide by federal law and regulations when setting their skilled nursing care requirements and guidelines.
According to federal requirements, Medicaid-covered skilled nursing service must provide the following:4
Nursing and related services
Specialized rehabilitative services
Medically related social services
Pharmaceutical services
Dietary services individualized to the needs of each resident
Room and bed maintenance services
Routine personal hygiene items and services
Professionally directed program of activities to meet the interests and needs for the wellbeing of each resident
Emergency dental services (and routine dental services to the extent covered under the state plan)
What if I Can't Afford Skilled Nursing Coverage?
In addition to Medicaid, there may be other ways to get help paying for skilled nursing costs and other costs, including these programs:
Medicare Savings Programs
Supplemental Security Income (SSI)
Medicare Part D Extra Help
Where Can I Find Medicare and Medicaid Skilled Nursing Care Near Me?
If you or your loved one are in the hospital and need the services of an SNF, the hospital care team is your first point of contact. They'll discuss skilled nursing care options and verify the necessary treatment is administered in a nearby Medicare-certified or Medicaid-certified skilled nursing facility.
You can always speak directly to a Medicare or Medicaid representative by calling one of the following numbers.
Medicaid recipients: Contact your State Medicaid Agency.
Medicare recipients: Call 1-800-MEDICARE (800-633-4227). TTY users call 877-486-2048.
Senior Living is an online lead generator that helps connect consumers with licensed insurance agents. MEDICARE ADVANTAGE AND PDP: This site provides referrals to representatives of Medicare Advantage organizations and stand-alone PDP prescription drug plans that have Medicare contracts. Enrollment in any plan depends on contract renewal. The plans represented do not discriminate on the basis of race, color, national origin, age, disability, or sex. To learn more about a plan's nondiscrimination policy, please contact the plan. For a complete list of available plans please contact 1-800-MEDICARE (TTY users should call 1-877-486-2048), 24 hours a day/7 days a week or consult www.medicare.gov. Generally, Medicare is available for people age 65 or older, younger people with disabilities and people with End Stage Renal Disease. You must have both Part A and B to enroll in a Medicare Advantage plan. Members may enroll in the plan only during specific times of the year. Some Medicare plans are not available in all areas, and costs, coverage, and benefits vary by location. MEDICARE SUPPLEMENT: Medicare Supplement insurance is available to those age 65 and older enrolled in Medicare Parts A and B and, in some states, to those under age 65 eligible for Medicare due to disability or End-Stage Renal disease. Medicare Supplement insurance plans are not connected with or endorsed by the U.S. government or the federal Medicare program. PRIVATE SITE: This is a non-government website, and is not endorsed by the Centers for Medicare & Medicaid Services (CMS), the Department of Health and Human Services (DHHS), or any other government agency. The purpose of this communication is to connect individuals with a licensed insurance agent. Contact will be made by an insurance agent or a phone representative who can connect you to a licensed insurance agent. AGREEMENT TO TERMS: If you use submit your information through this website, you agree to the Privacy Policy and Terms & Conditions linked below, and to be contacted by a licensed insurance agent or a phone representative who can help connect you to a licensed insurance agent in your area to help review your coverage and options. NOT ALL PLANS OFFERED: The licensed agent to whom you are connected may not offer all plans in your area. Any information provided is limited to those plans the licensed agent does offer in your area. To explore all plans, please contact Medicare.gov or 1-800-MEDICARE.
MULTIPLAN_QM2022129DLWB_M