One of the most common aspirations for retirees is traveling. After all, you've worked hard your whole life, and now you finally have time to go on adventures! Traveling can be pricey, but there are ways to reduce your expenses. Older adults have many benefits available to them. Whether you wish to travel abroad or across the U.S., there are plenty of ways to get the most bang for your buck (or euro!).
Retiring soon and have the travel bug? Read on for seven ways to save on travel.
1. Travel During the Offseason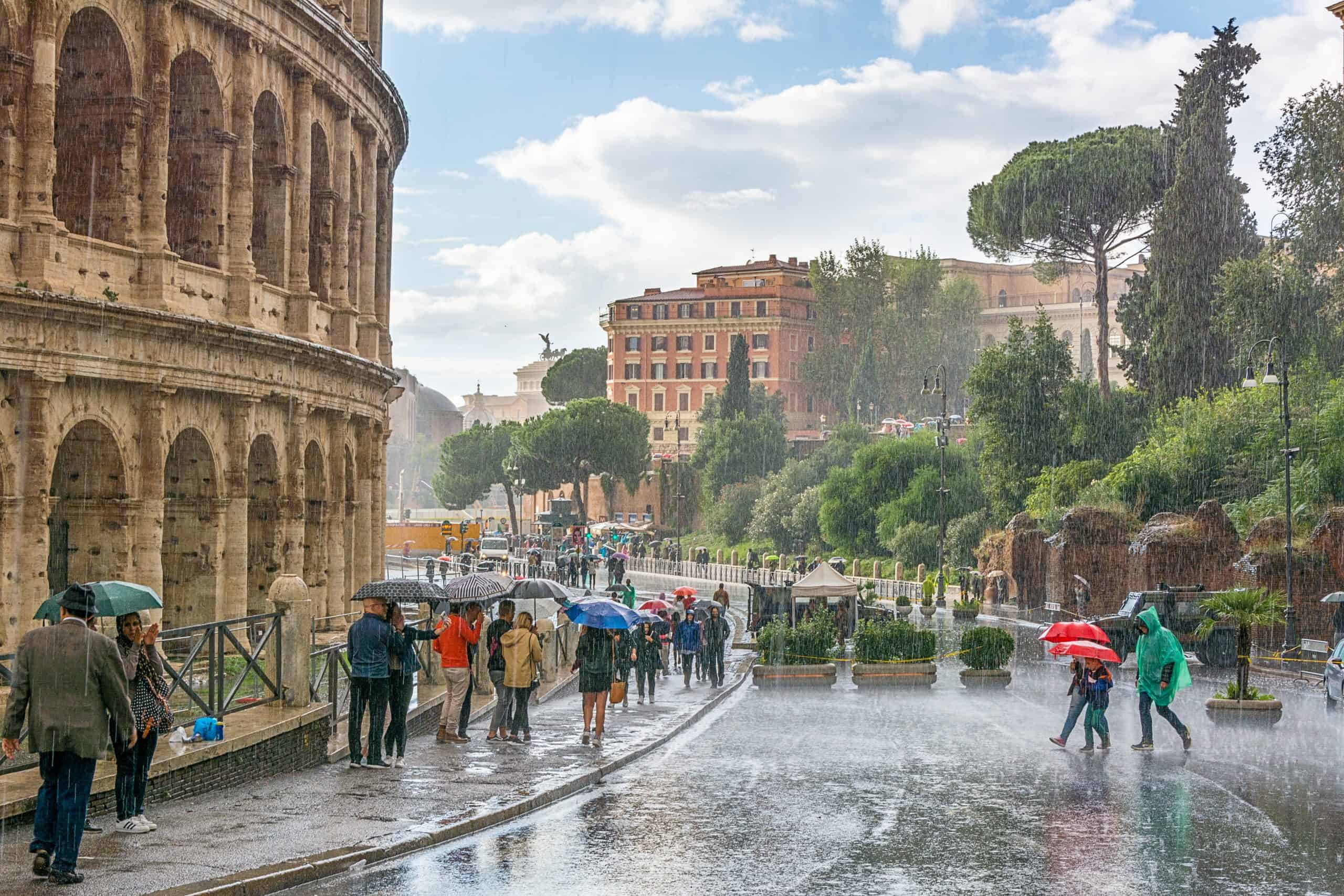 Gone are the days of planning trips around school schedules and work holidays, so you can now consider traveling during the offseason. Spend your summers at home and enjoy winter traveling. It's also a good idea to research the offseason for the destination you wish to visit, since it will vary by location. Also consider the day of the week you travel. Flights and hotels tend to be more expensive on weekends, so midweek travel may be ideal for saving a bit of money.
2. Find Airfare Discounts
Flights are often the most expensive part of traveling. Choosing the right dates and times can save you some money, but you also have many other resources available to you. Airlines including British Airways, United Airlines, and Delta offer discounted fares for adults who are 65 or older. Some, such as British Airways, require you to be an AARP member. You can read more about it on our complete list of senior discounts.
Pro Tip: AARP offers discounts for travel, health and wellness, retail, restaurants, insurance, and more. The membership price is quite affordable for most people. You can learn more about AARP using our guide to AARP membership.
3. Save on Hotels, Rental Cars, and Restaurants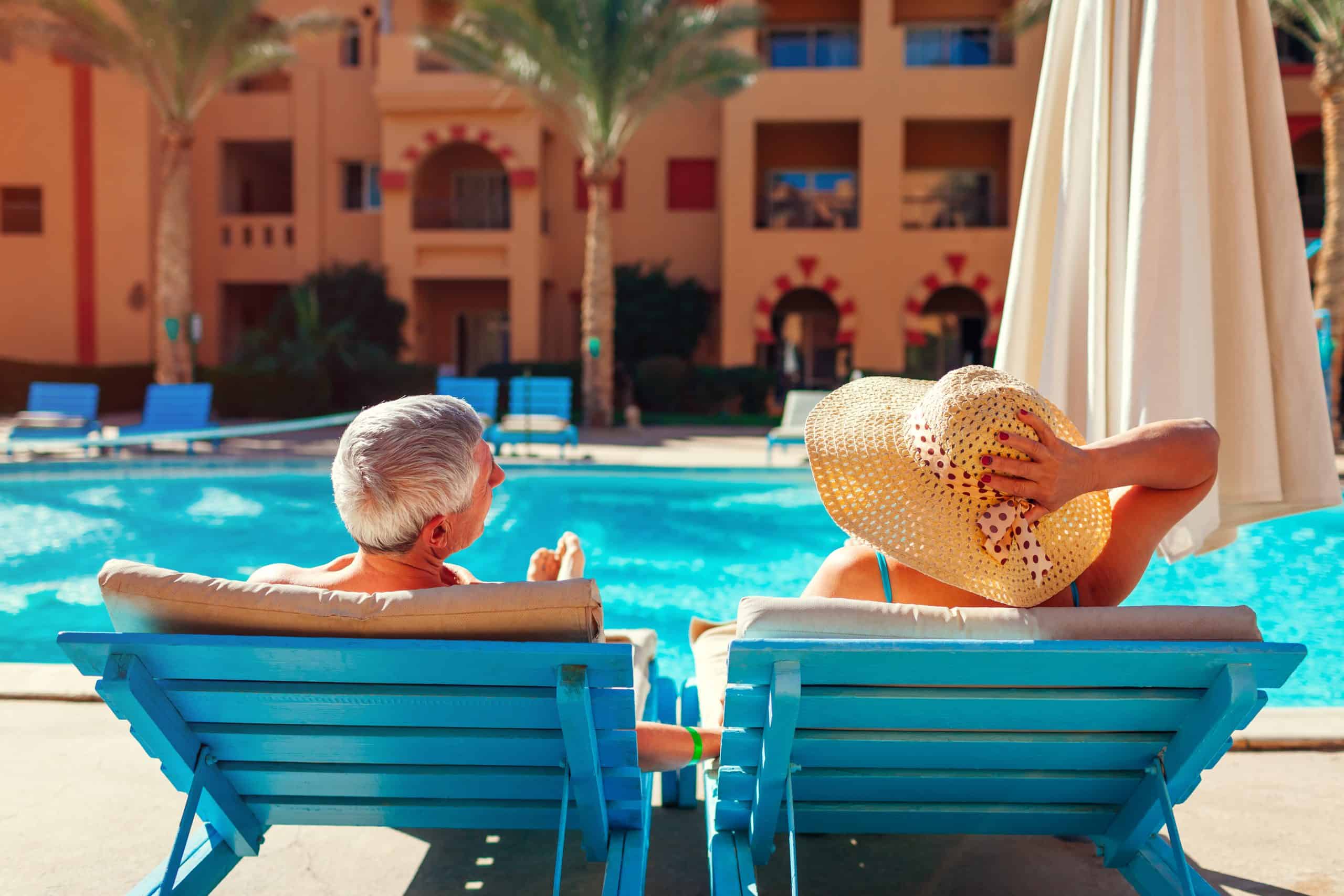 Flights are a pricey part of traveling, but hotels and rental car expenses can rack up as well. Luckily many hotels offer discounts for AARP members or older adults in general. Hotel chains that offer discounts include Best Western, Cambria, Choice, IHG, Marriott, and Wyndham. Rental car companies also offer discounts. You can save as much as 35 percent on base rates through companies like Budget Rent a Car.
Pro Tip: Short-term rental homes are also a great option for people who prefer more space. Airbnb and Vrbo are two of the most well-known companies, but they can get pretty pricey. Another option for adults 50 and older is the Freebird Club, which allows older adults to make money by hosting verified guests.
4. Consider Cruises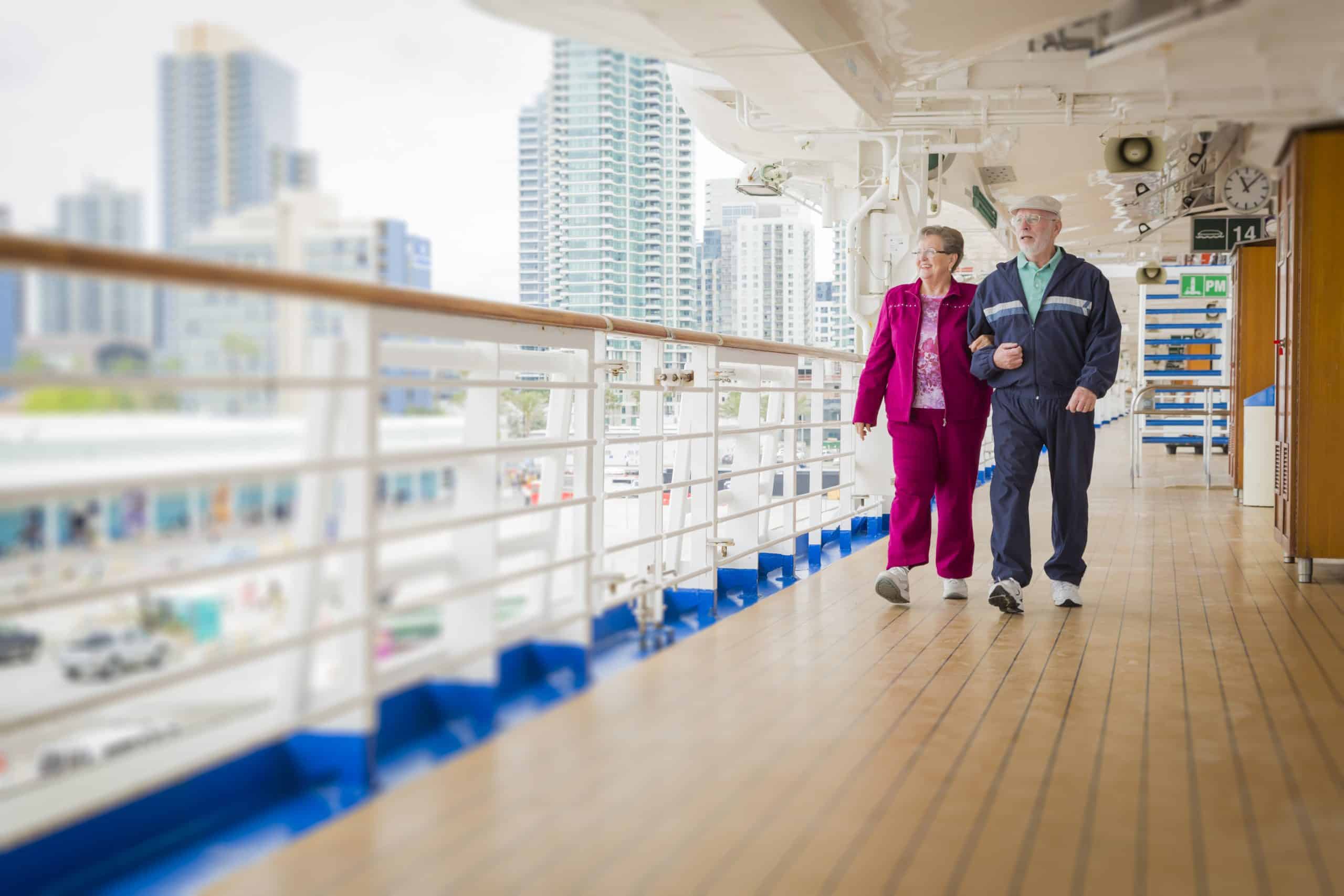 Cruises are convenient because they combine travel and accommodations. Retirees looking to travel the world without flying long hours may want to consider it. You can take the trip of a lifetime to the Caribbean, Mexico, Alaska, or Western Europe, among many other frequented locations. Some of the most popular cruise lines offer discounted rates for older adults. Both Carnival Cruises and Royal Caribbean offer a discounted rate for adults 55 and older.
5. Use a Travel Credit Card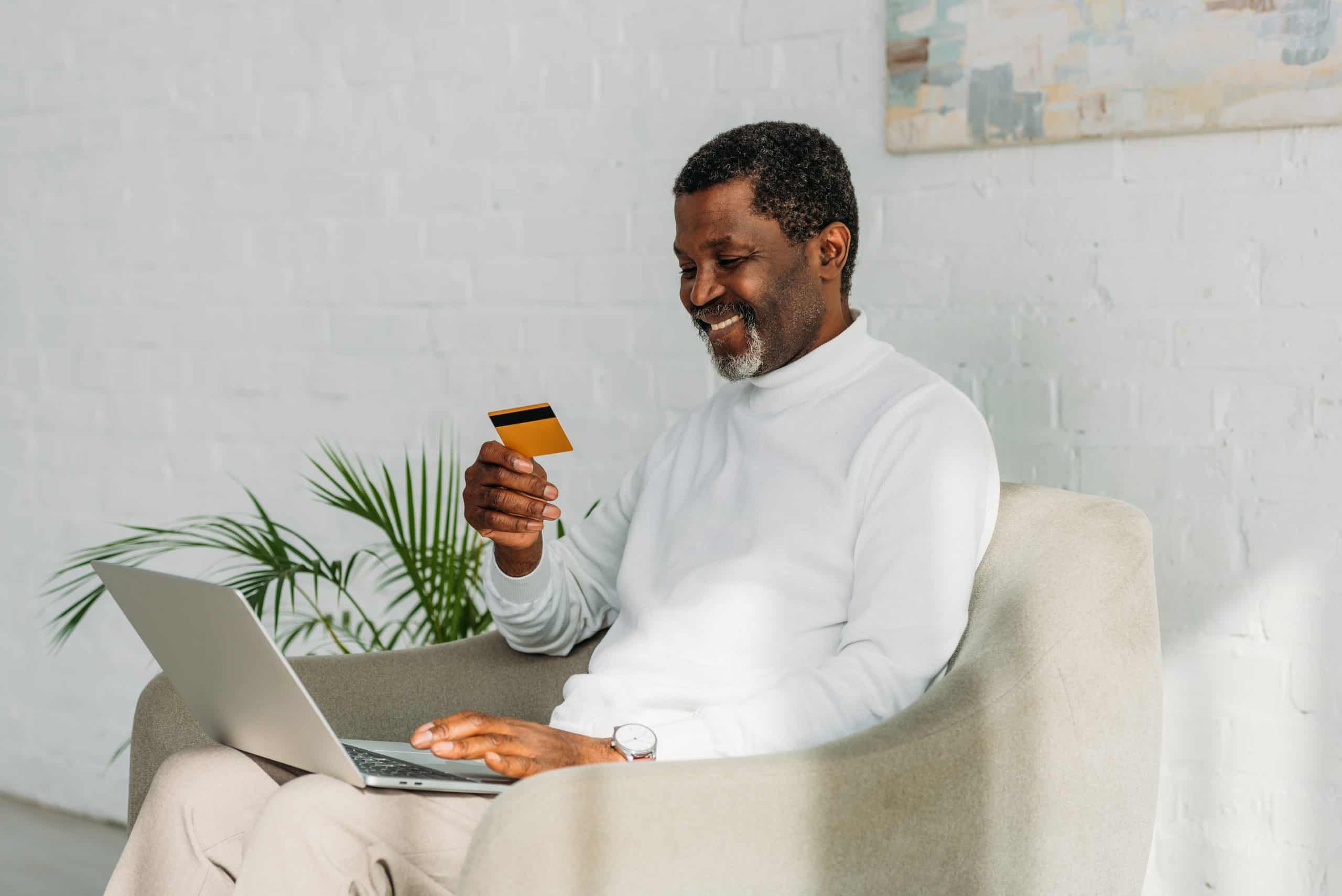 Credit card points are a great way to save on travel. Several credit card companies offer different types of reward benefits, including travel. Capital One's Venture card offers points on your purchases, which can be used toward travel expenses such as hotels, flights, and restaurants. Different credit cards have very different annual fees and rewards systems, so we recommend researching the best credit card for your goals and budget.
6. Plan Early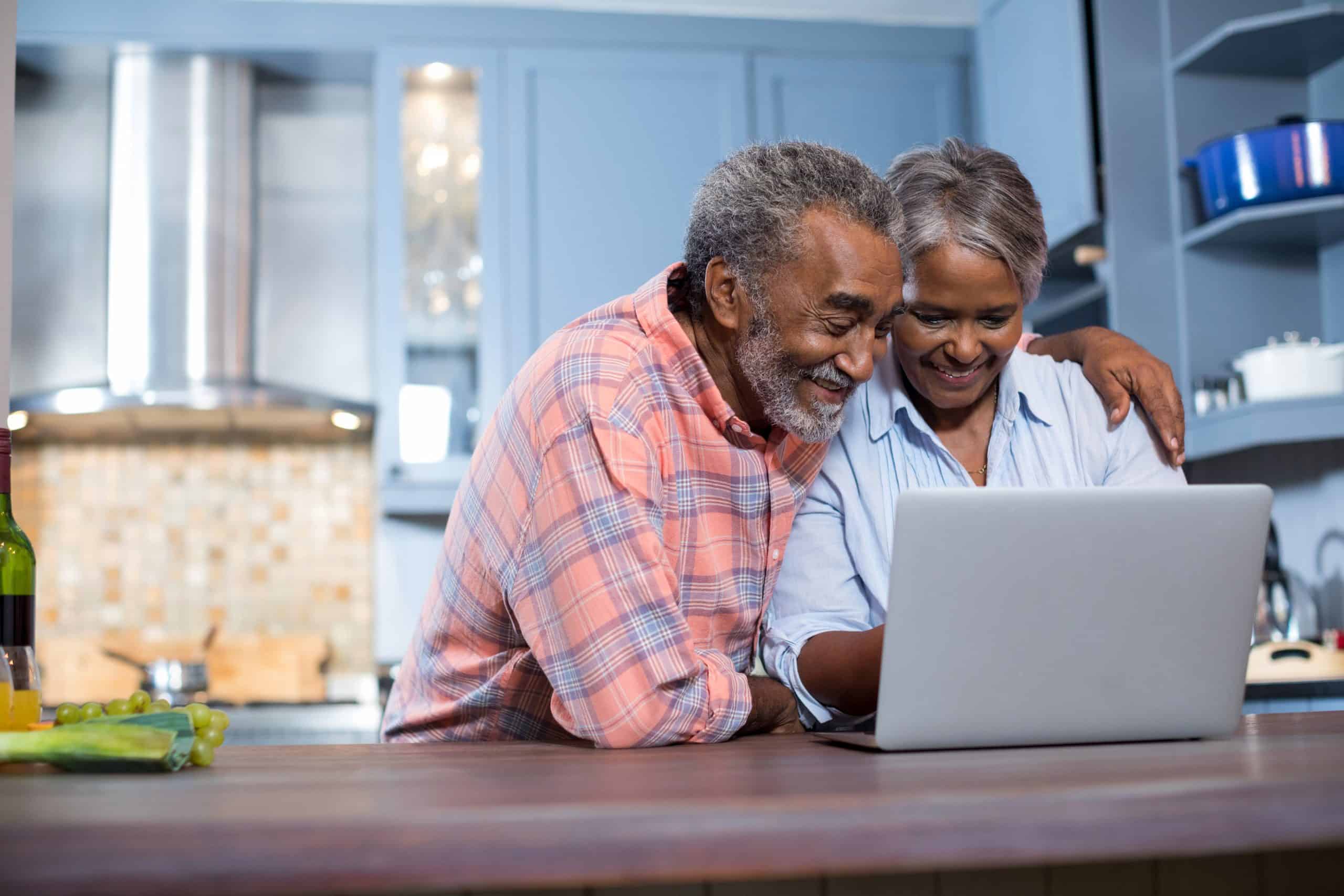 It's in your best interest to book travel plans months in advance. Typically airfare and hotel rates climb the closer you get to your travel dates. Planning ahead will ensure you lock in the dates you wish to travel while offering the best deals. Check periodically to see if flight prices fluctuate, and jump on it when you find a deal. Mobile apps such as Hopper also track flight prices over time to help you find the cheapest fares.
Did You Know? The act of planning a vacation itself can be good for your mental health. One 2014 study showed that purchasing an experience can bring more happiness than buying a material good.1
7. Don't Forget Travel Insurance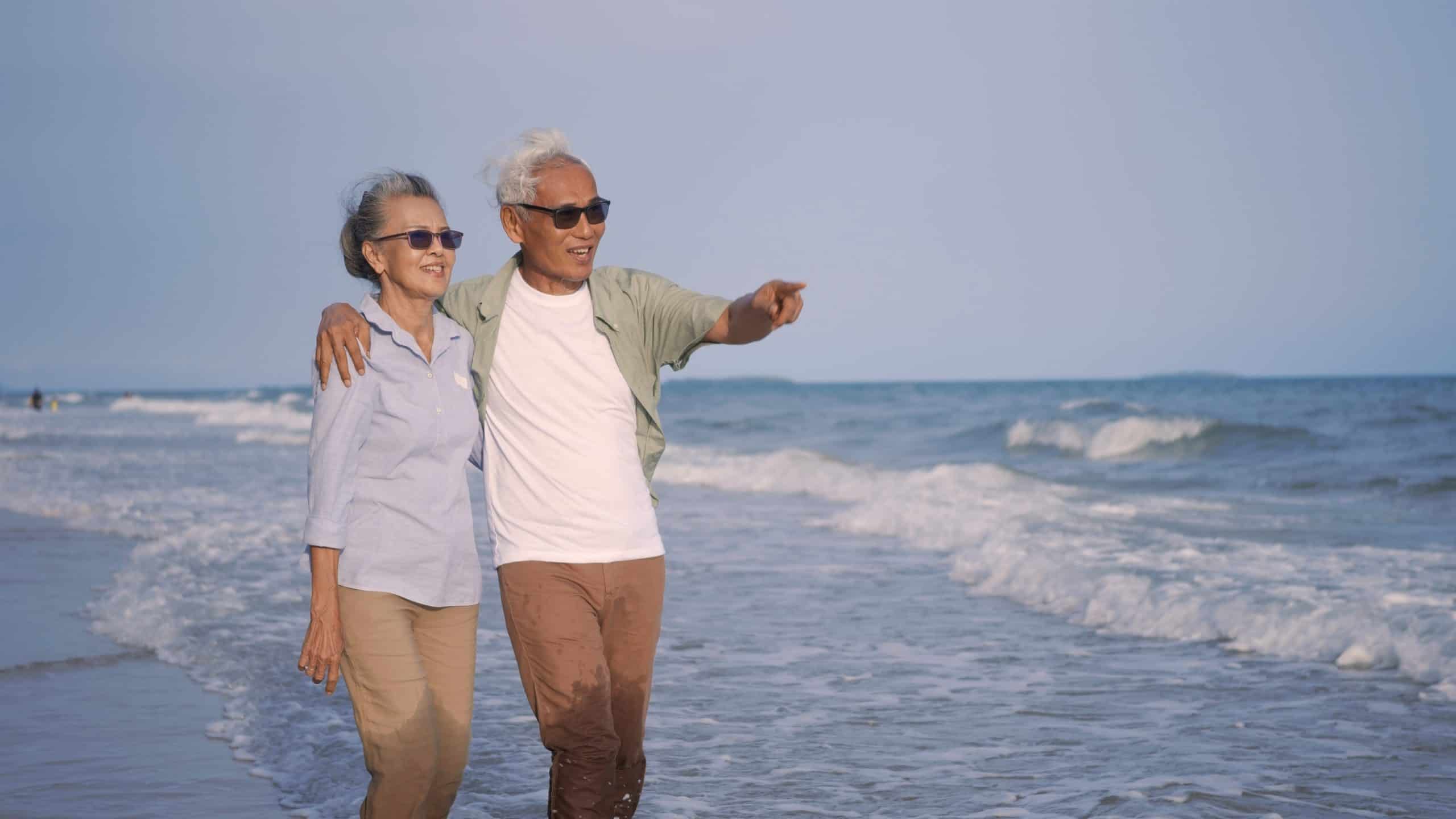 Life happens, so it's important to have peace of mind when booking a trip. You could spend thousands of dollars on your trip, and it would be awful to lose that money if you or a family member got sick or any other type of emergency arose. It's also important to protect yourself if you get injured while on vacation or deal with any mishaps, such as flight cancellations. Travel insurance makes large travel purchases a little less scary and offers protection from unexpected expenses. We ranked our favorite travel insurance companies for seniors to help you find the right plan for your needs. Some of our favorites include Allianz, International Medical Group, John Hancock, Nationwide, and Travel Guard.
Did You Know? Travel insurance is just one way to stay safe while you travel. Another is following public health guidance and staying up to date on your immunizations. You should also ensure that your hotel has ADA accommodations available if needed.2
Final Thoughts
One of the most anticipated parts of retirement is the freedom to travel more. Take advantage of your flexibility by booking a trip during the offseason using the many senior discounts available. Whether traveling alone, with a partner, or in a group, the vacations you have dreamed of for years will give you memories that last a lifetime.