Every year, millions of seniors feel lonely and isolated. It is a sad truth that is too often overlooked. Social isolation among seniors can cause or worsen a wide range of health issues, from depression and anxiety to heart disease and dementia. Staying socially active and present is just as important as we get older — if not more so. In fact, it could be one of the best ways to maintain your health and well-being for years to come.
Fortunately, you don't need to spend your golden years feeling lonely. It is easier than ever to make new friends, get in touch with loved ones, and stay connected to your community. You just have to take a few steps to get the ball rolling. In this guide, we will look at five ways to prevent senior isolation and improve your social life as you age.
Find Classes or Clubs in Your Community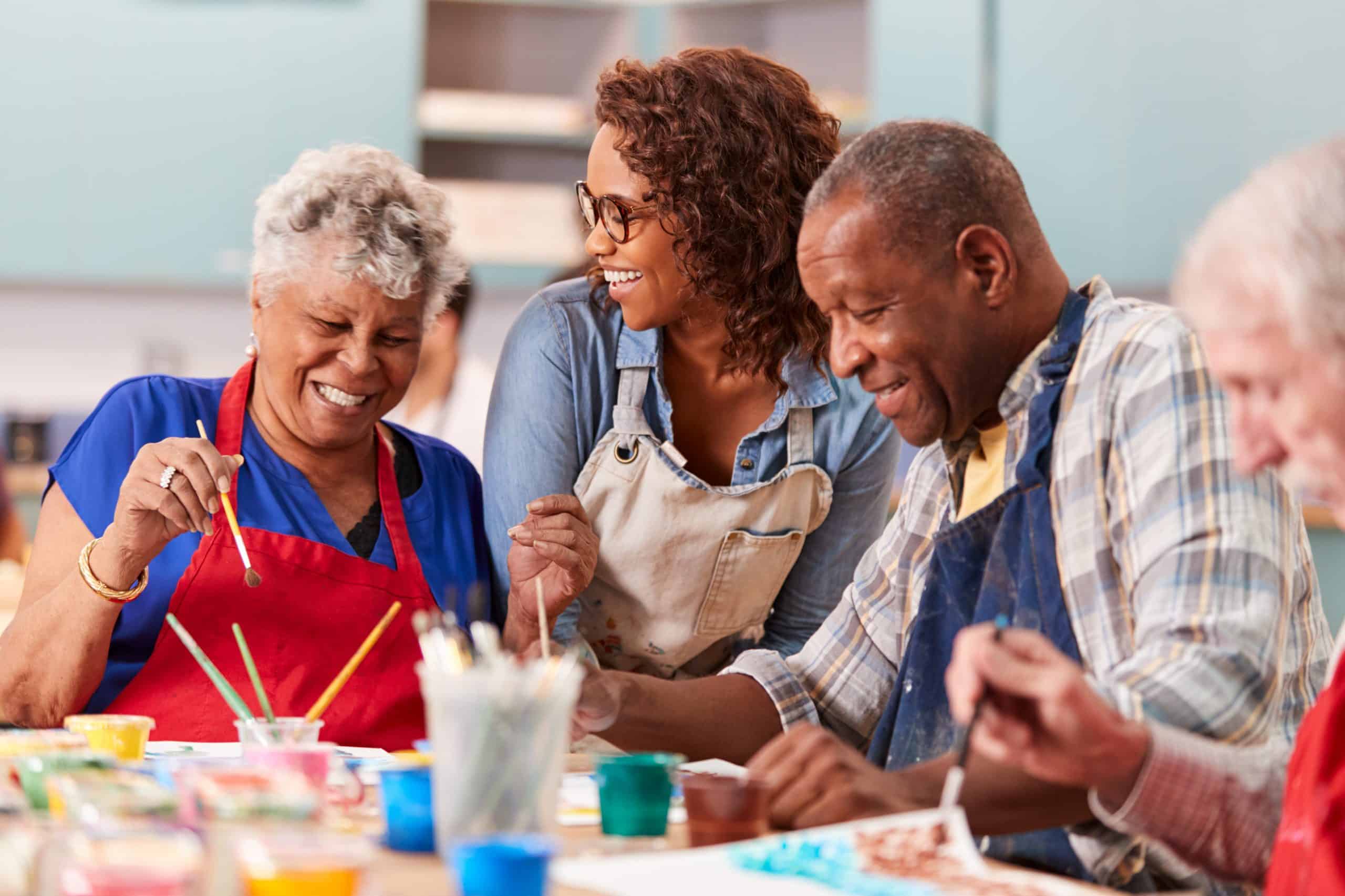 Do you love to knit sweaters? Are you interested in mystery novels? Do you want to learn how to make pottery? Regardless of your interests, you can likely find a class or club in your area to scratch that itch. Not only will you get to take part in a new or beloved hobby, but you will also get to interact with like-minded people on a regular basis.
If you're short on ideas, many older adults choose classes or clubs that are more likely to include people in their age group. Book clubs, water aerobics classes, and knitting circles are all popular choices. For more help finding in-person or online groups in your area, check out the resources available through AARP's Senior Planet or your local YMCA.
Work on Your Tech Skills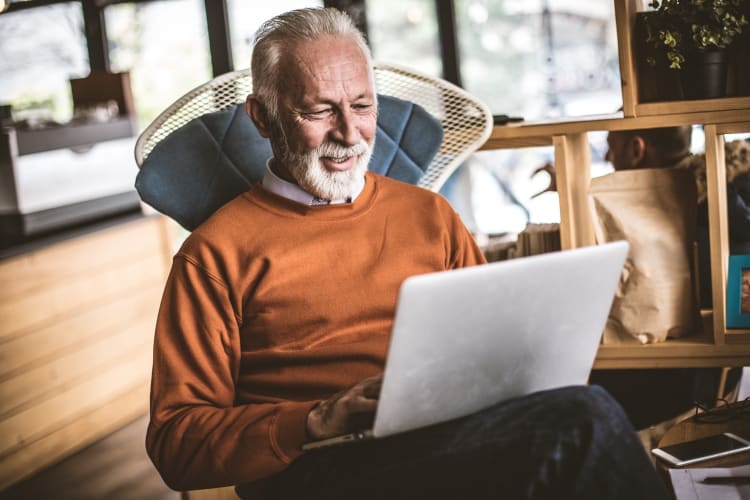 It may sound counterintuitive to spend more time looking at your phone or computer when you feel lonely, but some seniors may struggle with new technology. This can make it difficult to keep in touch with loved ones, particularly children and grandchildren, who almost exclusively communicate through text or video chat. Thankfully, it is never too late to improve your smartphone or computer skills.
With a basic understanding of how to text, email, and make voice and video calls, you can widen your social circle. This will also make it easier for friends and family to reach out to you. You can stay connected to others without having to leave your home. If you have an iPhone and want to learn how to FaceTime, visit our guide to FaceTime for seniors.
Go Out for Walks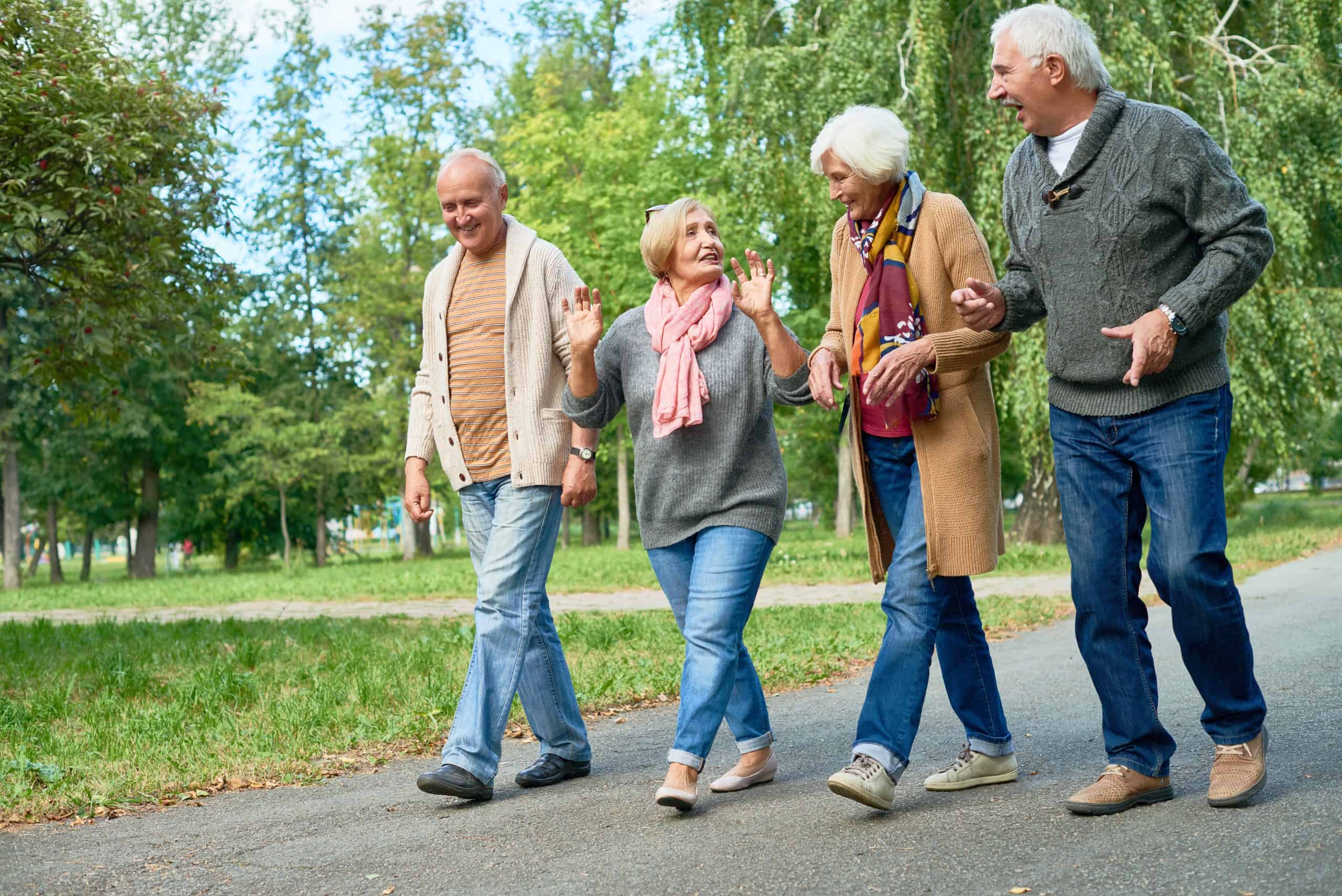 This tip is great as long as you feel comfortable walking in your neighborhood and do not suffer from mobility issues that keep you homebound. Walking around your neighborhood or nearby parks offers you the opportunity to feel closer to your neighbors, meet new friends, get some fresh air, and feel more connected to nature.
Did You Know: Walking is one of the best ways for seniors to keep their circulatory system strong and prevent or delay mobility issues.
If you don't feel safe walking on your own, work on finding a walking buddy. Whether it's a family member, neighbor, or old friend, walking with someone is a great way to feel safe and socialize at the same time. If you are unable to walk on your own, you can still enjoy the fresh air and social opportunity with a wheelchair or the help of a home nurse.
Volunteer Your Time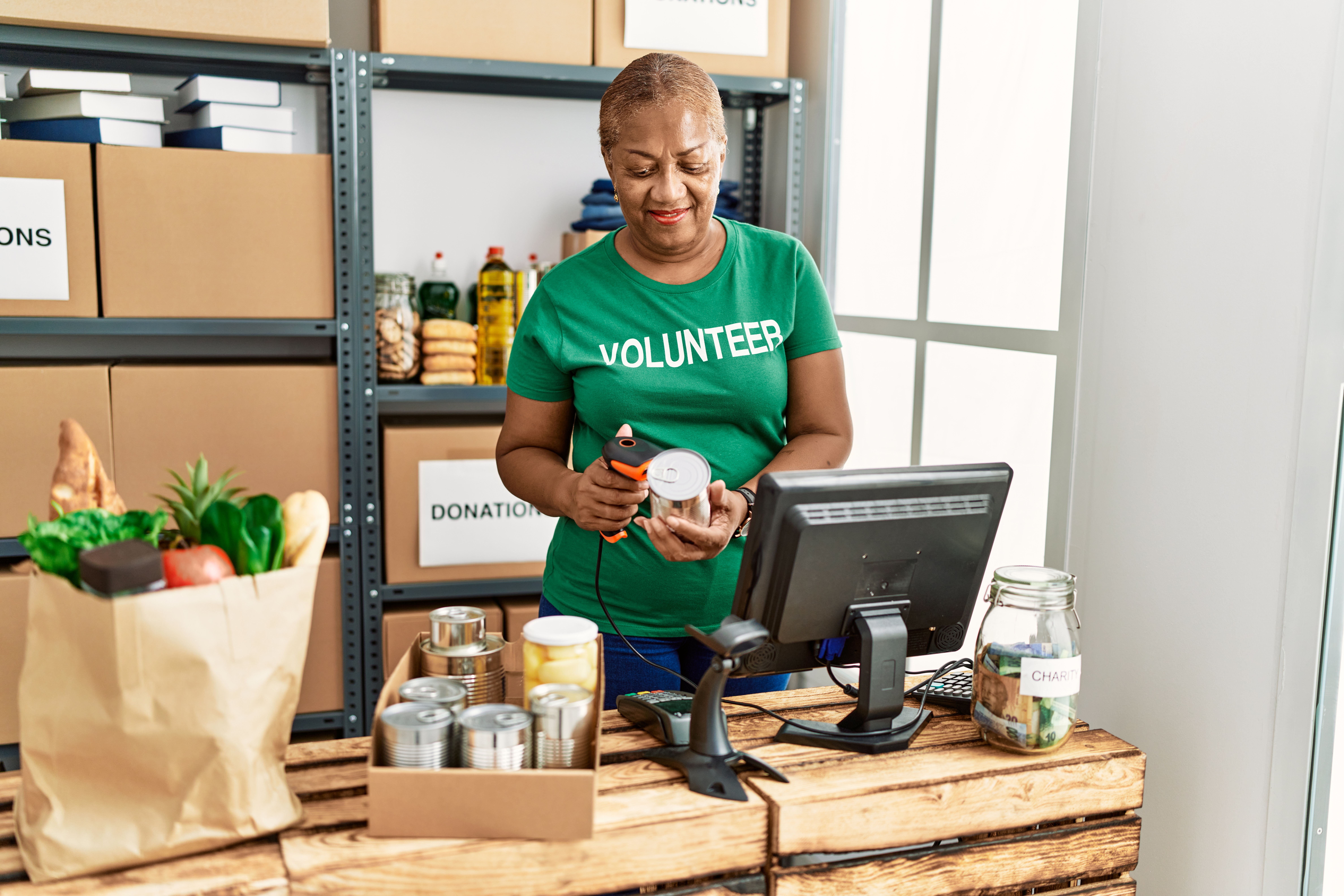 Volunteering helps people of all ages feel closer to their communities and the world around them. You can volunteer your time to worthwhile causes and charitable organizations in your area.
Not only does volunteering your time help good causes, but it also gives you a great excuse to get out of the house. Oftentimes, you may feel isolated simply because you can't think of a good reason to go outside. It is hard to find a better reason than using your time to help others in need. If you're unsure where to start, try searching for opportunities to give back in your area on VolunteerMatch.
Make a Social Calendar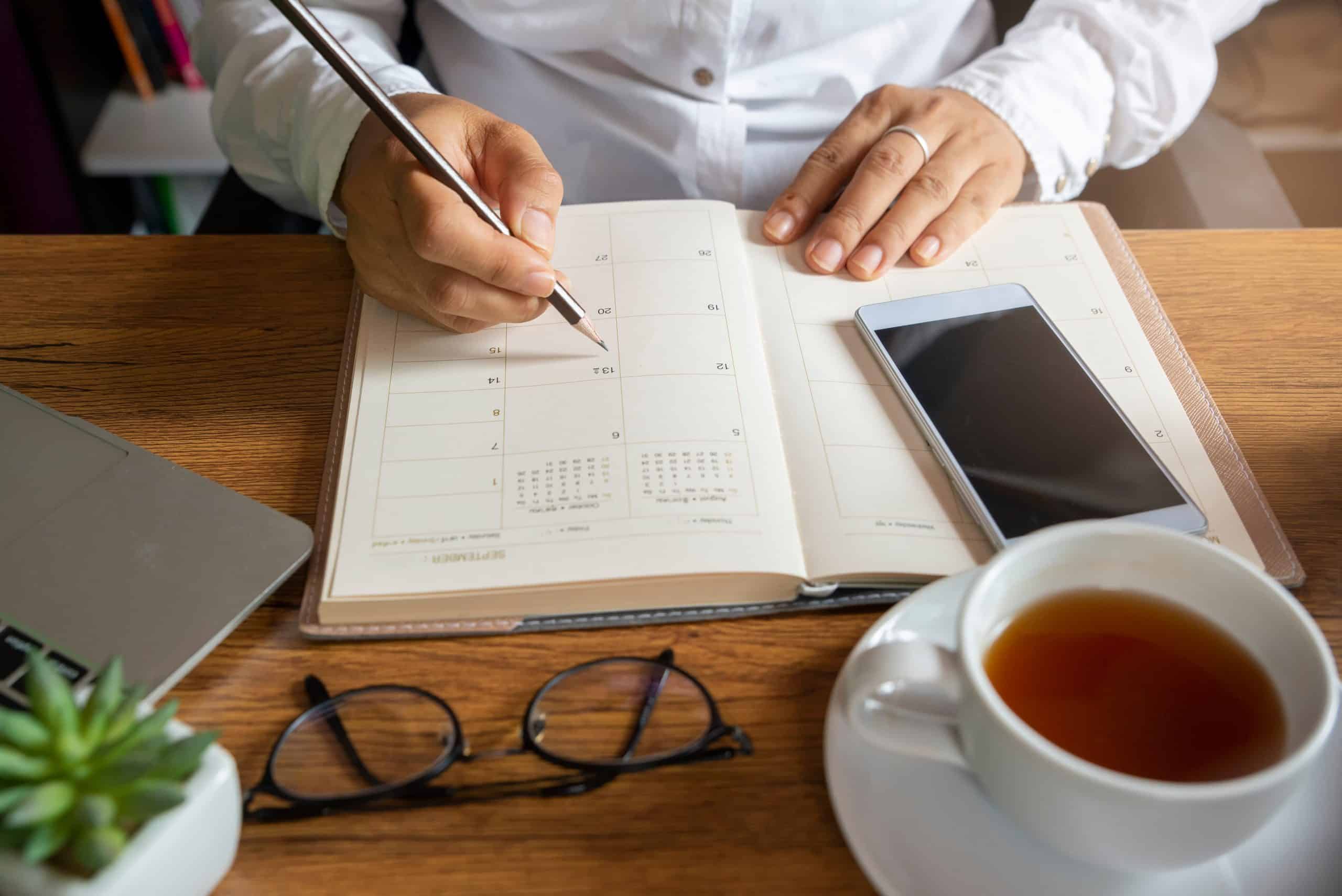 Once you've started to add social events to your schedule, it is just as important to keep yourself aware of what's coming up. Making a calendar reminds you of your next social event or opportunity. If you have trouble remembering times and dates, social calendars offer you a way to keep track of everything you have scheduled for the next few days, weeks, or even months.
FYI: You don't have to reserve your social calendar for "important" events; you can even schedule walks, brief get-togethers, and any other opportunities to meet and interact with people.
Social calendars are also a great way to prevent you from sinking into depression when you don't have a lot going on. You can look at your calendar to remind yourself that you're getting together with friends this weekend or volunteering with a local charity in a few days. If you look at your calendar and feel like it is too empty, don't be afraid to add your own impromptu events. Perhaps you could invite some friends over for tea or schedule a video chat with family members.
Final Thoughts
It is far too easy to feel lonely and isolated as you get older. Fortunately, there are ways to prevent feelings of isolation. If you take action to socialize and stay in touch with loved ones, you can shift your entire perspective. Plus, filling up your social calendar ensures that you always have something to look forward to, even if it's just a simple walk in the park!