Written by: Senior Living Research Team | Published: February 13, 2023
---
Since Republicans won back control of the House of Representatives, frequent partisan bickering has broken out among elected officials over the future of Social Security and Medicare. Democrats have accused Republicans of wanting to gut the programs entirely, which they deny. However, Republicans say it is irresponsible not to address Social Security's future insolvency.
The recent conflict over Social Security and Medicare reached a boiling point at the 2023 State of the Union address. In his speech, President Biden said, "Some Republicans want Medicare and Social Security to sunset," which drew boos and shouts of dissent from members of Congress.
While political leaders may be divided over Social Security, our research shows that regular Americans are not. We talked to over 1,000 Americans about the future of Medicare and Social Security and found unusual unity across political and generational divides.
Here's what else we discovered:
Americans across the political spectrum agree: retirees should continue to receive Social Security and Medicare benefits. This is one of the most agreed-upon political issues in the country.
Despite their support for the programs overall, a minority of younger adults and Republicans believe Social Security participation should be optional.
Both Democrats and Republicans in our study overwhelmingly believe that reducing Social Security benefits now would rob those who contributed to it during their entire careers. Currently, about six percent of workers' paychecks are taken out for Social Security over a lifetime of work.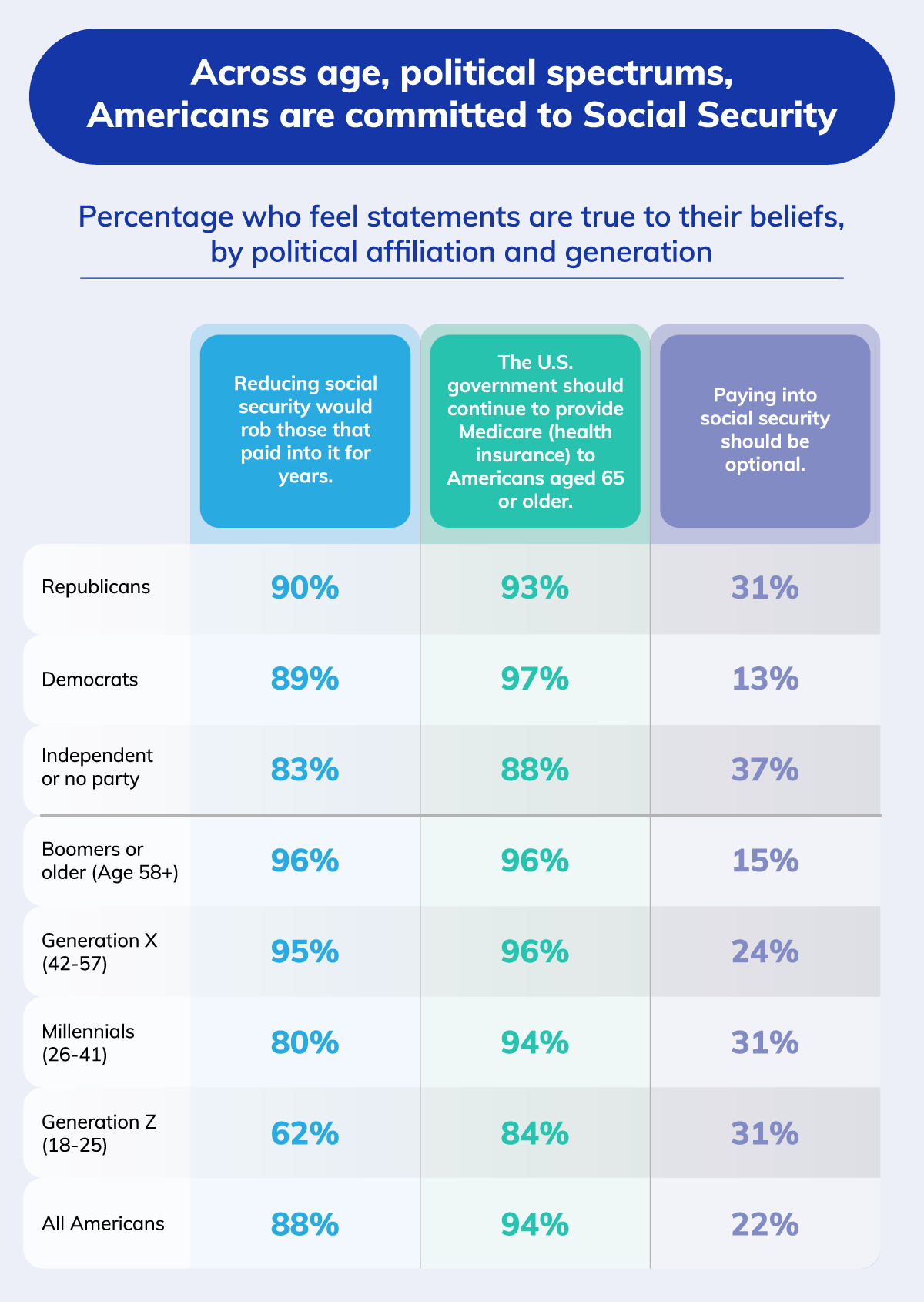 On average, the American seniors we studied get around 60 percent of their monthly income from Social Security (about $1,700 monthly). If their Social Security income was reduced or cut, 17 percent of beneficiaries told us they'd have to reduce their spending on food, and 15 percent would have to reduce their housing costs.
Some proposals for Social Security reform include increasing the minimum age to receive benefits to 67 or even 70. However, we found only 17 percent of older Americans are currently prepared to wait until 70 to collect the income. Republicans argue that this would better reflect rising life expectancies. The reform proposal also argues for reducing Social Security benefits for wealthier retirees to prioritize funds for those who need it most.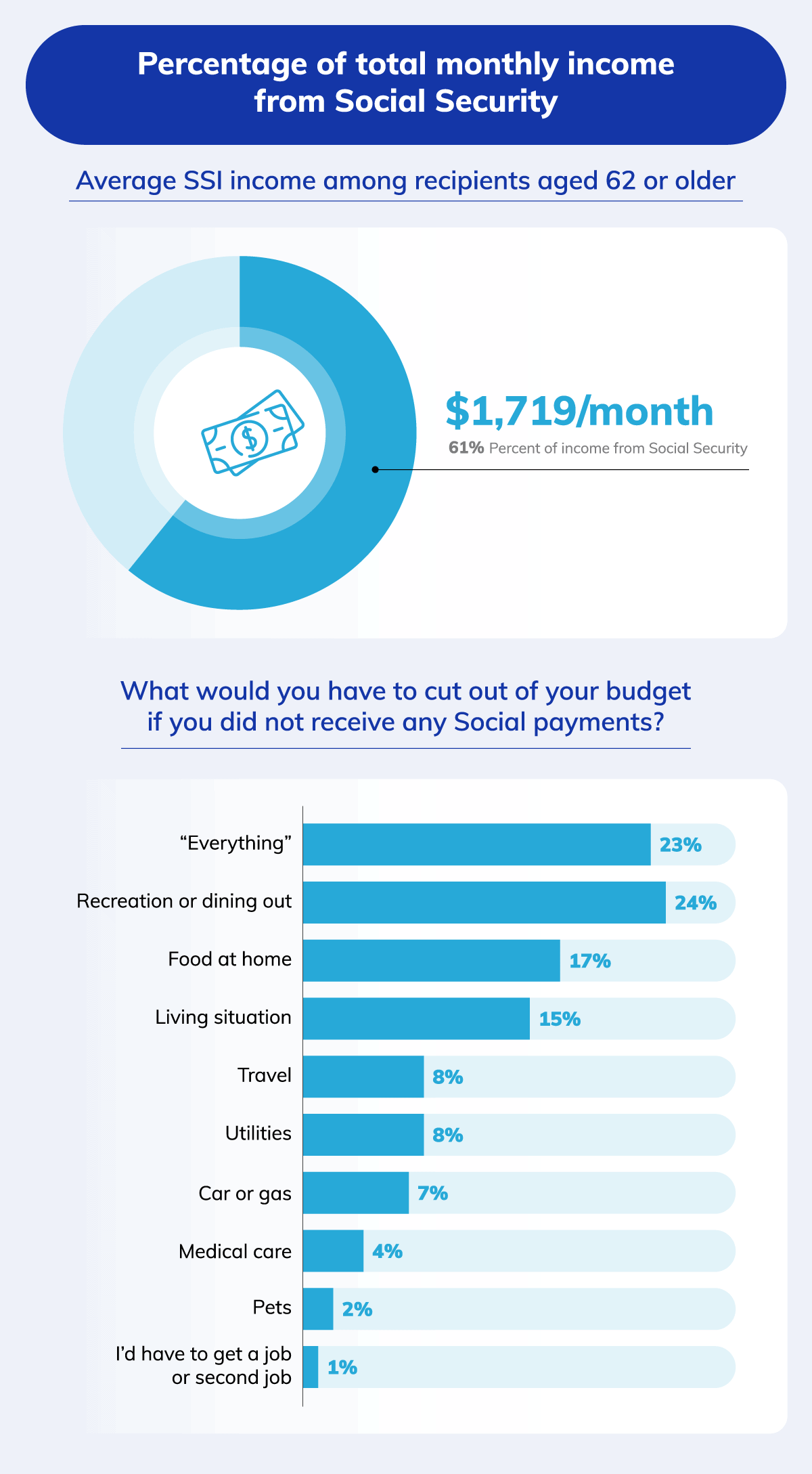 Though the future of Social Security is uncertain, recipients received an 8.7 percent boost to their Social Security benefits in January 2023. That translates to about $150 more per month for the typical recipient.
Two in three Social Security beneficiaries agreed that the recent cost-of-living adjustment (COLA) would meaningfully impact their lives. But most agree that the COLA needs to better reflect how seniors spend money. The COLA is based on the CPI-W or the Consumer Price Index for typical working Americans. In other words, that basket of goods often looks quite different from a typical retiree's shopping list.