When people hear about online dating, the first thoughts that come to mind are usually young singles swiping left or right on Tinder. However, more and more older adults are also looking for potential partners on apps and senior dating sites.
If you are interested in putting yourself back in the dating game, there are many things to be aware of as these online platforms become increasingly popular, which is why we want you to be prepared. Check out our list of tips and tricks to safely navigate the world of online dating so you can find love while keeping yourself protected.
From the Pros: The Pew Research Center conducted an interview with their associate director of internet and technology research, Monica Anderson, on the world of online dating.
Senior Online Dating and Understanding the Safety Concerns
In 2021, independent insurance agency Choice Mutual conducted a survey that concluded a third of seniors who have dated within the past five years have utilized dating apps.1 Of those folks, 66 percent had pursued a relationship with someone they met through those platforms. While advancing technology offers convenient ways for older singles to find other singles, it also poses many challenges and safety concerns.
Los Angeles-based dating expert Amie Leadingham is all too familiar with the tricks and potential red flags of online dating,2 particularly when it comes to older folks treating online dating like traditional dating. "People will allow someone to pick them up at their house on the first date, which can pose personal safety issues." Leadingham has also encountered many seniors who fall victim to scams. "They could be a scammer trying to prey on the sympathy of others and create an emotional relationship to scam singles for money."
While there are scammers and red flags to avoid, there are plenty of ways to make online dating safe and successful. Check out our tips below.
1. Never Reveal Financial Information or Give Money Away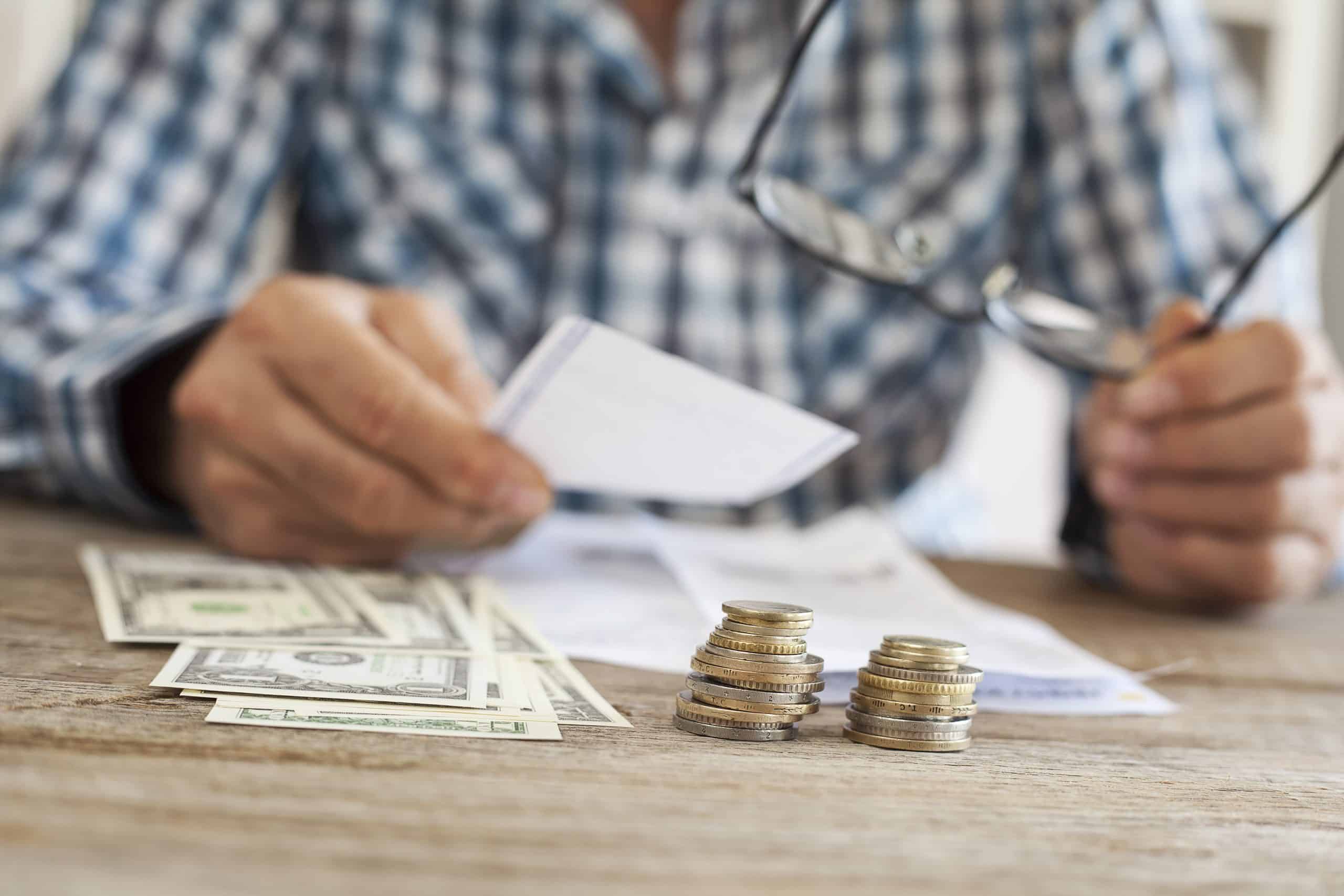 Unfortunately, elder fraud and financial scams happen often and can be disastrous for those affected. If you start a conversation with a possible love interest online, be on the lookout for fishy requests for financial assistance or information about your own finances. If you do get asked for money, it is a sign of a scam and the account should be reported immediately. Sixty-four-year-old author Audrey Lindt wrote a memoir titled the "Misadventures in Mature Dating,"3 which discusses money scams and how they may seem less obvious or relatively harmless.
Examples include:
Needing money for family emergencies
Being unable to access their bank account
Wire money requests
Reloading gift cards
No matter how convincing or compelling someone's request may appear, you should never respond to those types of requests.
2. Be Wary of Frequent Excuses to Avoid Video Chats or Meetups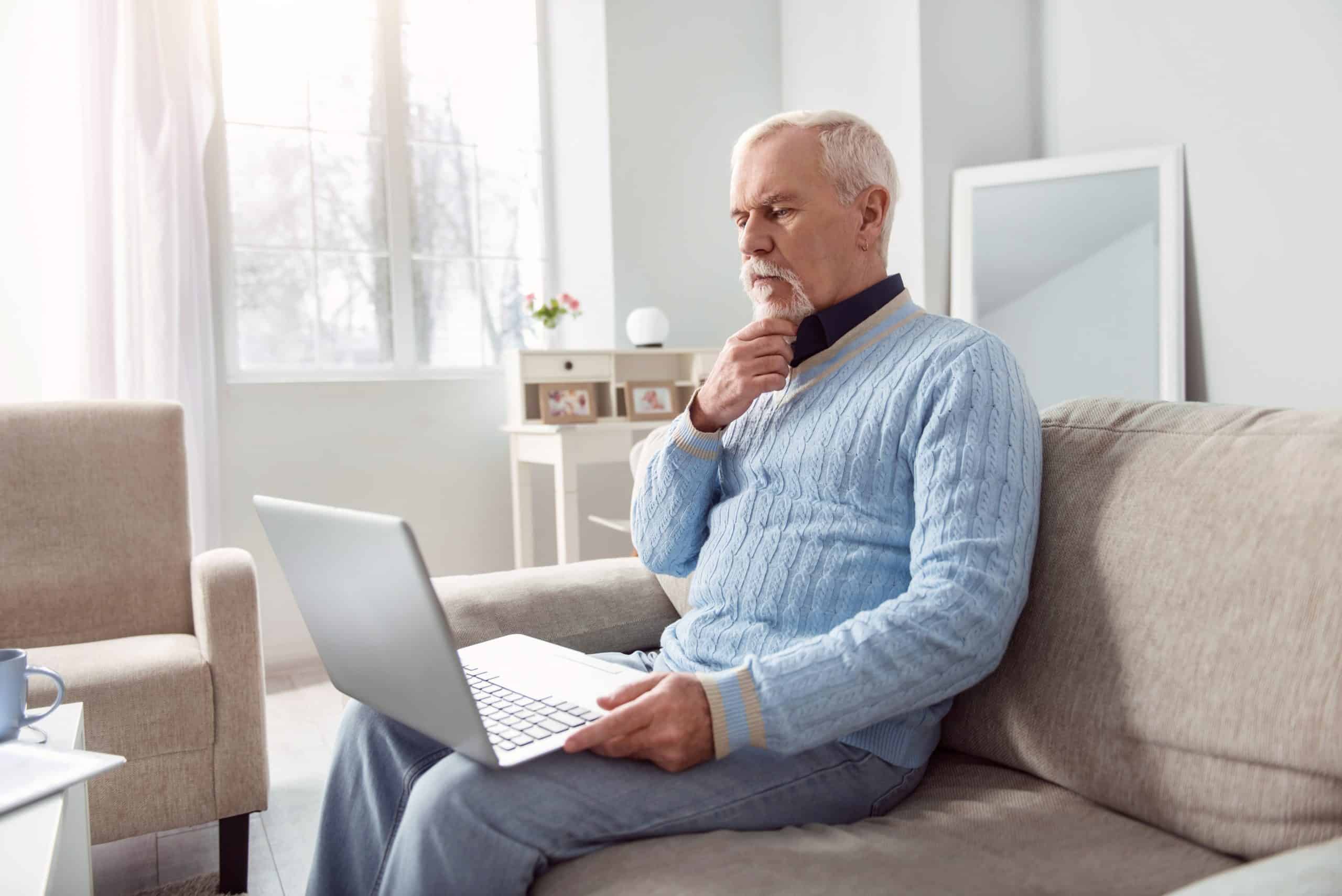 While this may seem out of the ordinary for folks who are new to the online dating scene, catfishing and fraud are relatively common in the United States. According to the FBI, more than 18,000 people fell victim to catfishing and/or romance fraud in 2018.4 If you are developing an emotional connection with someone online but they are resistant to video chats or refuse to meet in person, it could be a sign that they are not who they say they are or they are hiding something.
Common excuses for catfishing include:
Claiming to have phone problems
Claiming that the camera on their phone is broken
Being constantly busy or unable to video chat
Claiming that their car isn't working or they had a family emergency the day of an in-person date
It's crucial to know who you are talking to, so don't be afraid to ask to video chat or see photos of the individual you are speaking with online.
From the Pros: The term "catfish" refers to someone who pretends to be someone different online in order to trick or attract other people.
3. Don't Fall Too Hard Too Fast
Many scammers and malicious accounts on dating sites will try to woo their victims by professing love quickly or love bombing their targets. The New York Times defines the term love bombing as "lavishing a new romantic partner with grand gestures and constant contact in order to gain an upper hand in the relationship." Reciprocating love and affection is normal and welcomed in relationships, but love bombing can be disastrous and detrimental to one's health.
These sorts of relationships can seem effortless and exciting due to the excessive compliments and affection. However, the reality of the situation is that the individual who is doing the love bombing is actually manipulating the environment to look like they are the perfect match.
Examples of love bombing can include:
Excessive attention and flattery
Isolation from friends and family
Over-the-top gifts
In addition to love bombing, older adults who are testing the online dating waters need to keep an eye out for sob stories that tug on the heartstrings. Many times, scammers will try to gain sympathy from potential victims in order to get money, which is why it is wise to go slow, especially with individuals you have never met in person. We recommend really getting to know who you are speaking to before getting too involved in order to recognize these red flags.
4. Maintain Communication on Your Dating App or Website for a While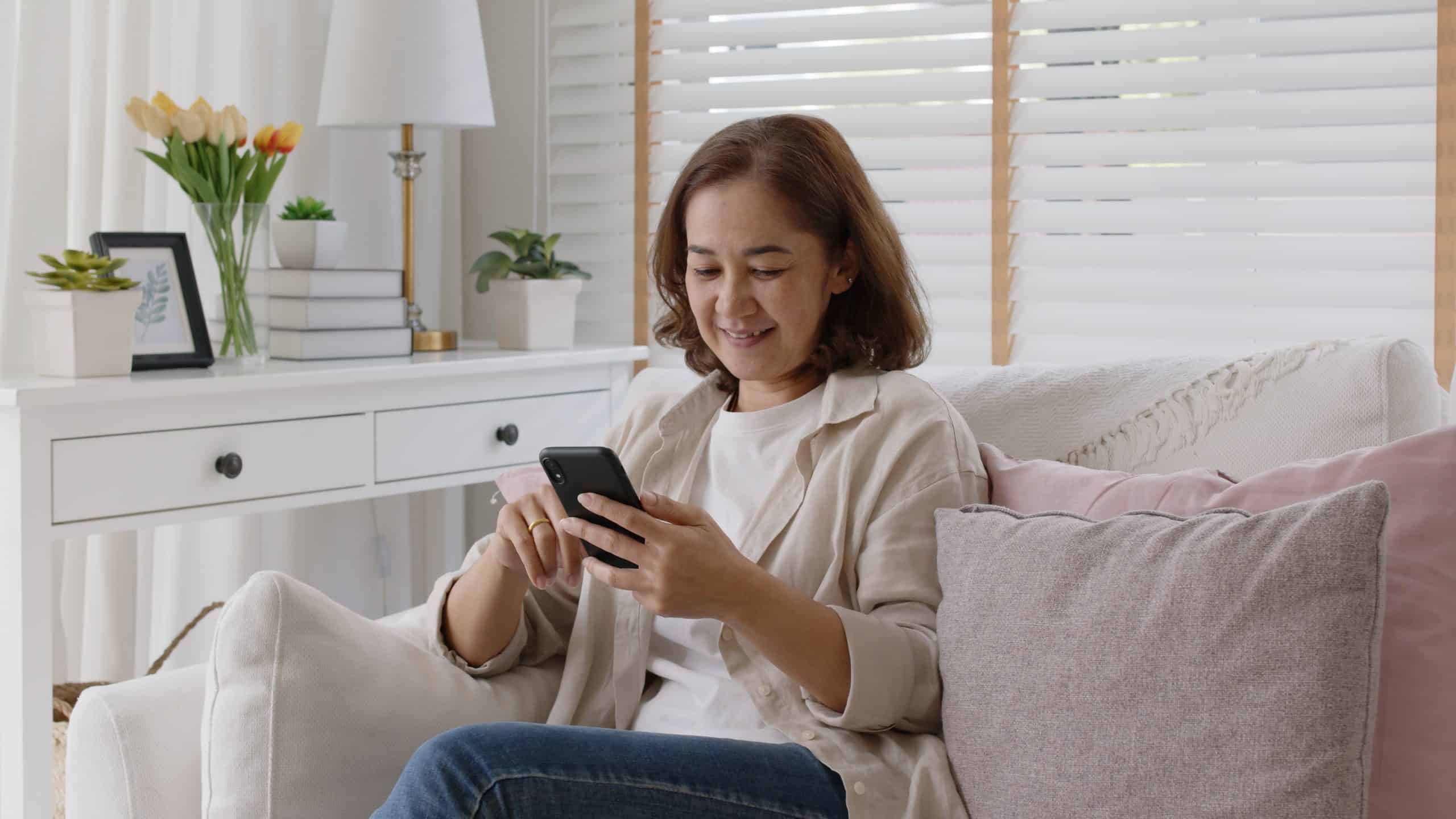 If you are speaking with a potential romantic partner online, it is important to keep the line of communication consistent on the app or website for a significant period of time before giving out personal information such as your phone number or email address. Be sure you have built a certain level of trust to avoid giving information to those who are looking to take advantage of daters, especially when it comes to moving a conversation off of a dating platform to texting.
5. Do Your Research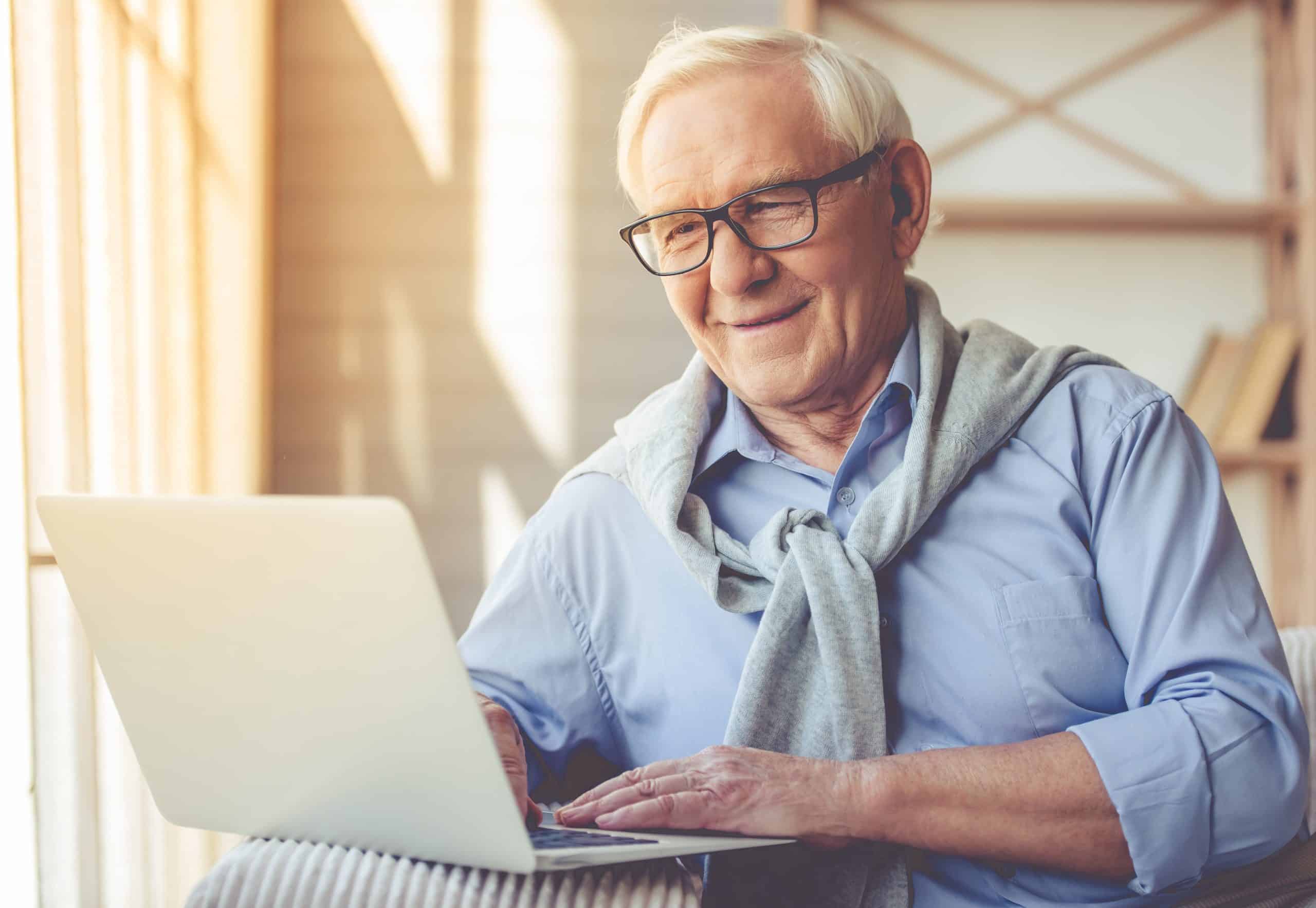 There are many books, blogs, and podcasts to help folks get a better grasp on online dating and what to expect. Many dating sites use swipe to match, while others use quizzes and bio information for users to get to know other singles. Another thing to be aware of is that while there are a lot of dating apps that are free to use, many reputable serious dating sites require a monthly subscription or initial form of payment upon registration. Senior Match, eHarmony, and OurTime have monthly subscriptions, while Bumble, OkCupid, and Plenty of Fish are free.
Managing multiple dating profiles on different sites and apps can be overwhelming, which is why we recommend that older adults use a maximum of three sites. While there is no "one-size-fits-all" app, there is something for everyone.
6. Meet in a Public Place, and Tell a Friend or Family Member Where You're Going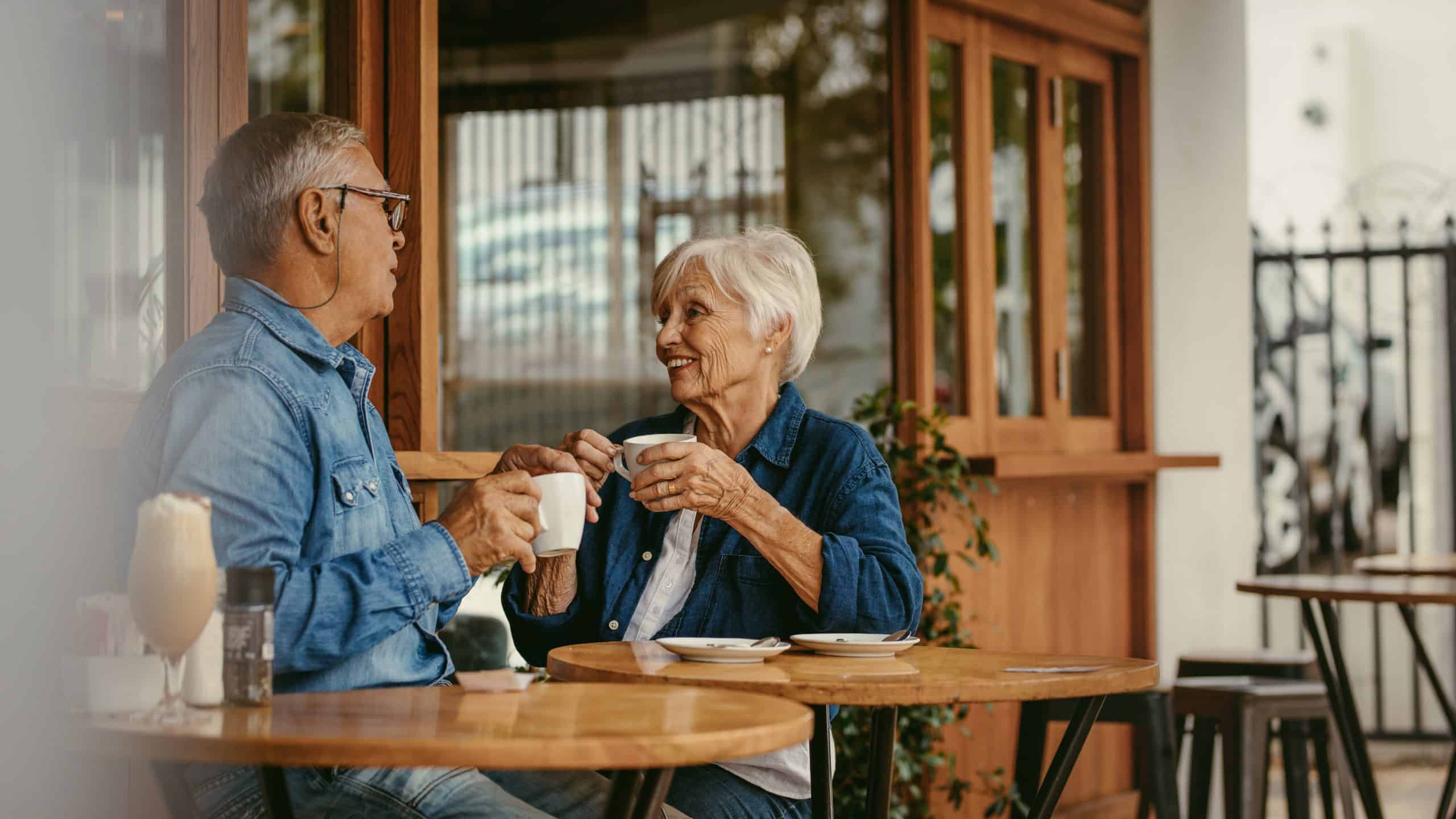 Being sure family and friends know of your whereabouts is paramount when it comes time to go on a date. Consider sharing your location with a loved one, having a friend call halfway through your date, or having a safe word to text if things go awry. Another important factor is to meet in a public place, especially when it comes to meeting someone you don't know. Avoid your home and workplace for the initial meetup, and stick to destinations such as a coffee shop, restaurant, or bar with other people around. We also suggest refraining from meeting in public parks and other isolated locations for first dates.
7. Trust Your Gut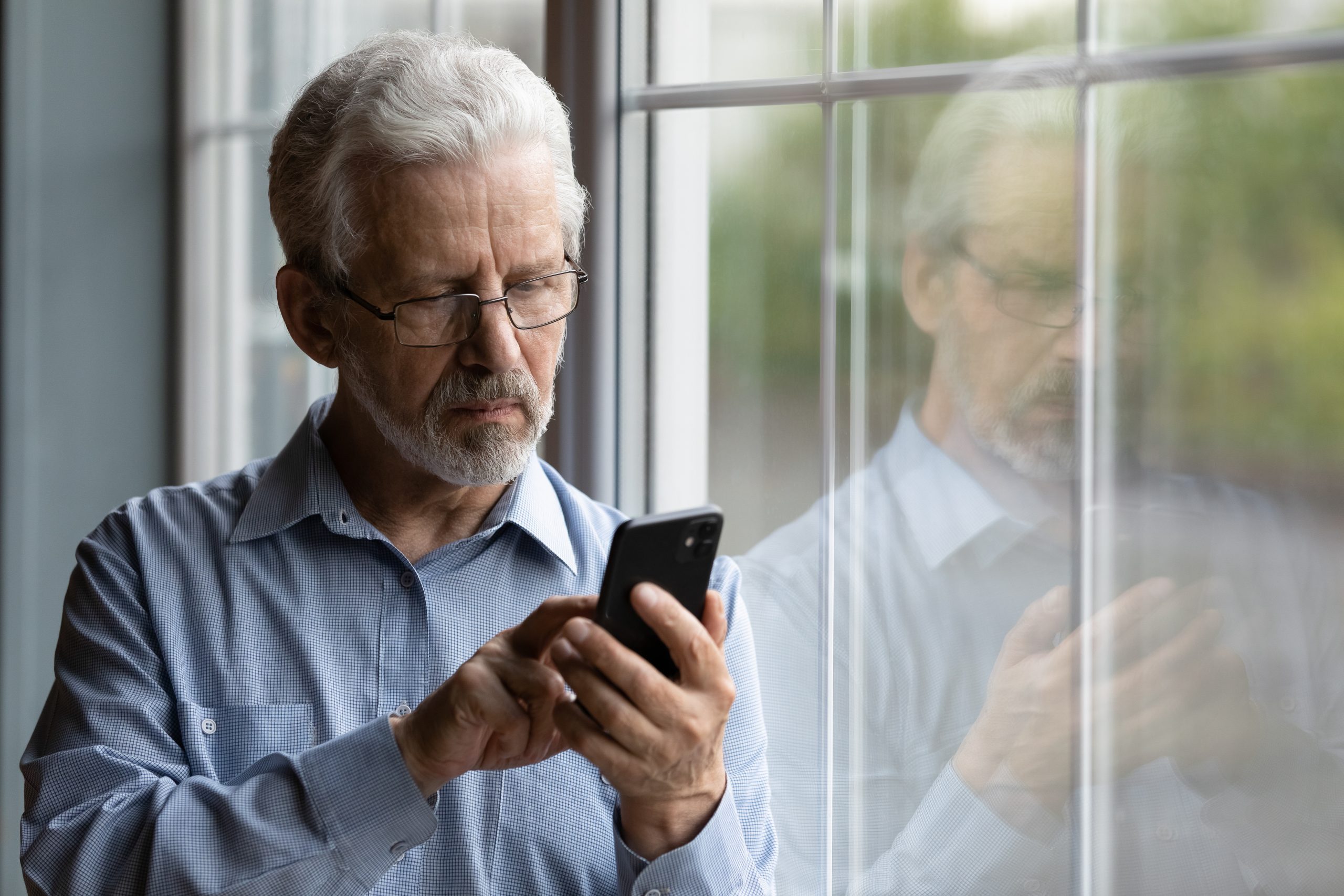 Lastly, trust your instincts! If you are chatting with someone or on a date and feel uncomfortable, trust your gut and feel free to leave or cut off communication. If you don't feel safe, chances are there is a reason. It is important to note that all dating apps allow users to block, report, or unmatch people whom they are no longer comfortable with, which will prevent any future unwanted contact.
Final Thoughts
As the world becomes more technologically advanced, so do the ways in which we communicate, especially in the dating sphere. Online dating is now one of the most popular ways for singles to connect with each other, so understanding the dos and don'ts is essential. While meeting people that aren't in your current circle can seem nerve-wracking, online dating for older adults can be fun and worthwhile as long as you take proper precautions and know the warning signs for scams.